---
How to plan your trip to Phuket
---
Planning a trip to Phuket can be stressful whenever you travel to a new destination for the first time. There are many unanswered questions, and the stress grows proportionally if the cost is high. Phuket is no different. Travelling has become more accessible, and a lot of information is now available online, but finding all the answers can be time-consuming, frustrating and, more often than you think: second or even third-hand!
Phuket 101 Travel Guide is a team of two, living in Phuket and Bangkok for the past 28 years, actively and permanently researching and helping travellers for more than ten years… for free! All the information below is first-hand and not sponsored!
---
With 20 amazing beaches around the island, it's no surprise that every first-time traveller is worried about making the right choice to book their hotel. (There are more than 40 beaches in Phuket, some are less attractive or too hidden)
The answer to this question is very simple: Phuket is warm all year round, never colder than 25 C, so you will never need warm clothes! For the rest, you can take your usual medicine and electric adaptors, but if you forget anything, you will easily find it in the many supermarkets, convenience stores and night markets. Read more about what to take to Phuket
3. Should I change my money before I travel?
The exchange rate is known to be better in Phuket, and there are money exchange counters and ATMs at Phuket Airport where you can change the amount you need for your taxi and maybe a bit of extra, just in case.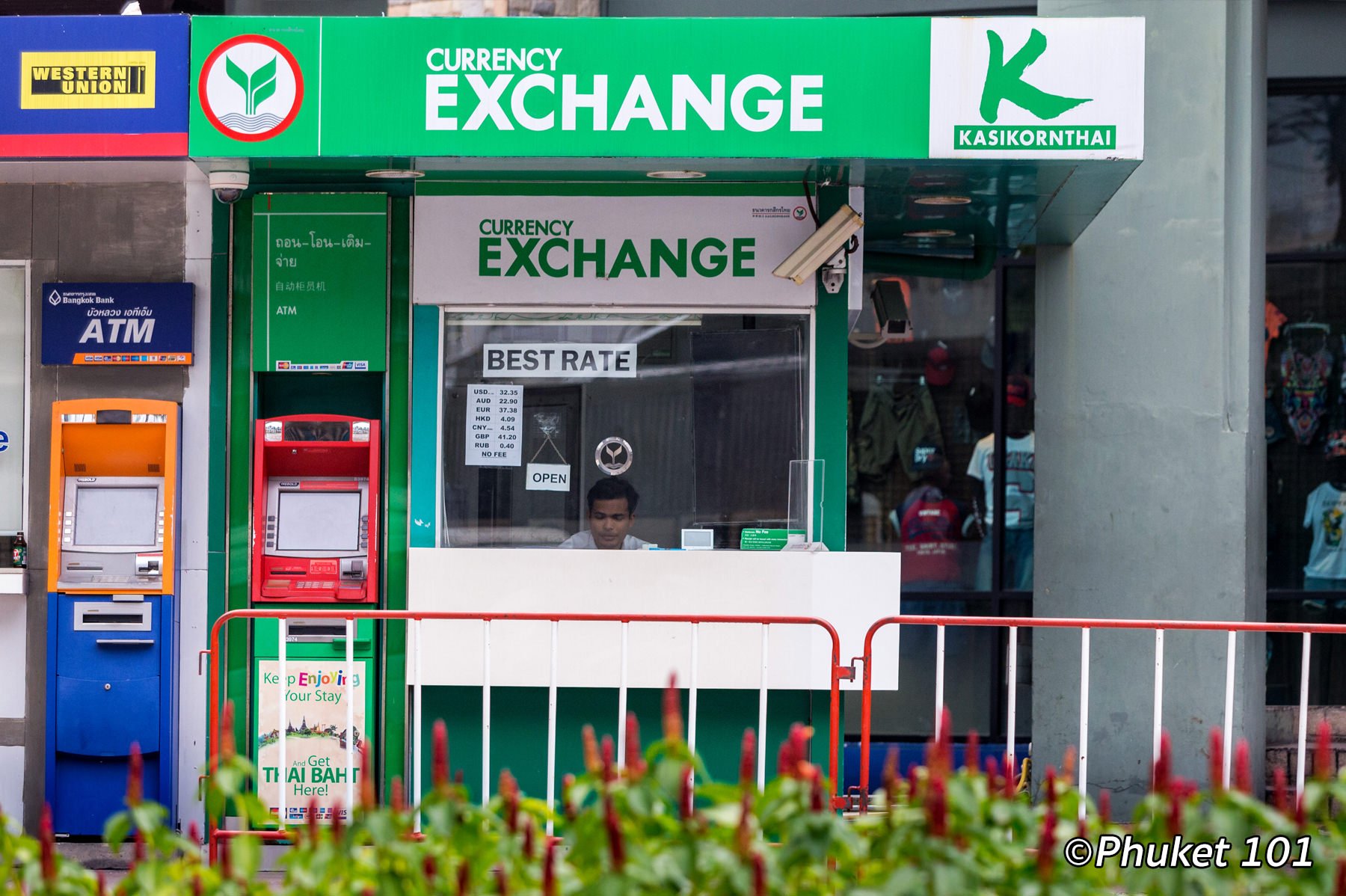 We already established that changing money in your home country was the least interesting option, but where should you go once in Phuket? The answer is simple: change in the street, at unbranded booths, but walk around to compare the rate as usually there are many booths in beach towns. Bank exchange booths are also ok, just a little more expensive. The difference is so small; it will not make much difference at the end of your holiday, so don't waste too much time.
5. Can I use my credit card in Phuket
Credit cards are not accepted everywhere in Phuket, but things are improving. You can use one at the shopping mall, convenience stores and established restaurants. It seems difficult to define an established restaurant, but they usually do not have open facades, look a little more expensive, and display a sticker with the accepted cards at the door. The rule of thumbs is
1) Ask the staff before you sit at the restaurant or check the accepted credit card stickers at the door.
2) Always carry enough cash for the day in case they don't. ATMs and money changers are everywhere and easy to find anyway. Visa is the most used, followed closely by Master Card. American Express is not often accepted outside shopping malls.
Will not accept: Markets, local restaurants, tuk-tuks and taxis.
Will accept: Shopping malls, convenience stores, upmarket restaurants, and some tour agents but with a 3% fee when less than a certain amount.
There are plenty of different ways to reach your hotel from Phuket International Airport, even if you land very late. From the most expensive (faster) to the cheapest (can take hours): 1) you can book a transfer with your hotel, 2) use the airport silver limousines, 3) use a taximeter, 4) Share an airport minivan, 5) ride the smart bus. We describe all the options at length here
Getting around Phuket is easy during the day and not too difficult at night, even very late (unless you are having a party on a very remote beach). Tuk-Tuks are the most versatile ways of transportation, and while they are fun and exotic, the cost can add up quickly. Grab Taxis are available but can take a little longer to reach you (similar to Uber, in case you don't know Grab). Buses are available from beaches to beaches and from beaches to Phuket town; they are cheap but slow. Then you can rent a moped or a car, but driving here comes with a few risks.
Phuket is very safe, probably safer than most other countries. Of course, the experience might differ for each traveller, but overall, if you follow the common-sense safety rules, you should never have to worry. On this page, we give a few pieces of advice, but remember that these safety tips use common sense. The island offers many options and activities to the solo traveller, depending on how alone you want to remain.
Tours availability depends on the month you will arrive in Phuket and how specific you are about the company you wish to use. Most tours can be booked once in Phuket with your hotel tour counter (a bit more expensive), in the street or at a travel shop. All are safe to use and can organise almost any tour since they all talk to the same supplier anyway. If you want something more special, like a private cruise or a sea canoe with John Gray, you should book online in advance to avoid disappointment. Also, remember that December and January are peak months, so don't wait until the last minute to make your booking.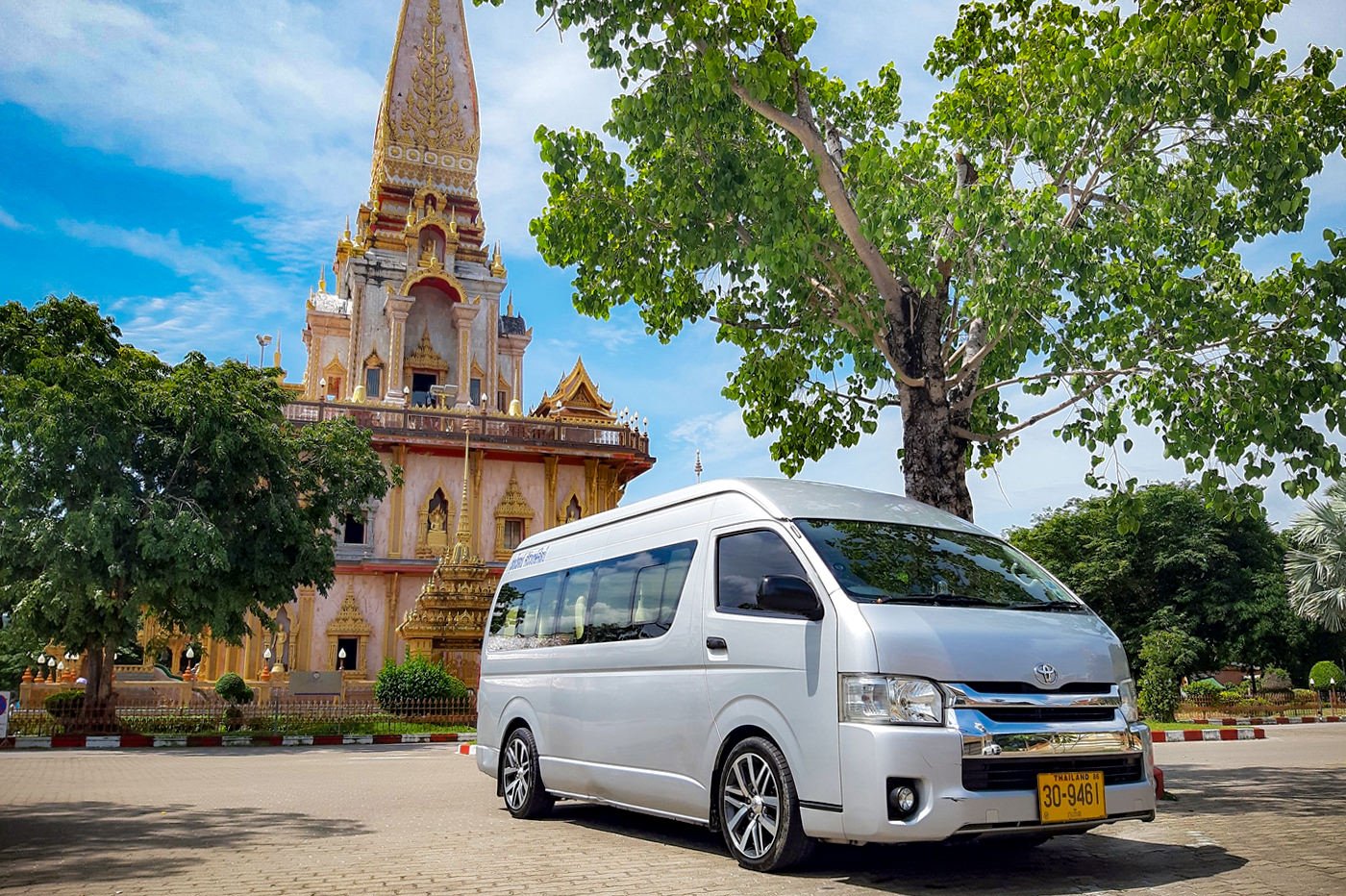 Yes, it is easy, comfortable and cheaper than you may think. If you get the right driver, they will take you around the island following your itinerary or discuss with you in advance to organise your day, often offering great advice. You can usually pay with a credit card, but a 3% fee is added when the total cost is small.
FOMO is a big thing when you spend that much to travel that far, and you can only do it once a year or less! (FOMO means Fear Of Missing Out, just in case you wondered). To make it more challenging, Phuket is blessed with hundred things to see and do, beaches and islands to explore! And that is why we have several pages with large images for you to browse: 40 Best Things to Do in Phuket and 20 Things people always miss, 40 best beaches and 15 best islands
Thailand is very open-minded, more than most other countries we know. But of course, there are a few things a traveller should know. Most are just advice and recommendations and will only be frowned upon by Thai people, such as wearing too short clothes in a temple or pointing your bare feet at someone. Some others are serious matters and can get you in serious trouble, such as disrespecting the Royal Family.
Related stories
Travelling Solo in Phuket for the First Time – 8 Tips and Suggestions