Surprisingly, there are still amazing places people miss entirely when visiting Phuket. And like most people you want to visit Phuket but you wish to see it from a less known angle and discover places most people haven't heard of.
Many would say there are no such places in Phuket anymore, but there are! After 24 years spent on Phuket Island, I found a lot more than you would think! So here are some of the little places I rediscovered and where I spend time when I feel like getting away from it all, and these are just a few among many!
Banana Beach is quite large with shallow clear blue waters, towering palm trees and excellent sand quality; it is a mystery why it hasn't been developed like the rest of the island. It's not entirely deserted though; a restaurant has been there as long as I can remember. Banana Beach is hard to find if you don't know where to look. Just spotting the tiny entrance from the road is tricky for most visitors. The best way is to go to the airport, and when you are almost there, at the T-junction turn left instead of right as you would for Phuket Airport, follow the signs to Naithon beach (which is also very lovely) and drive few more kilometres. Read more
---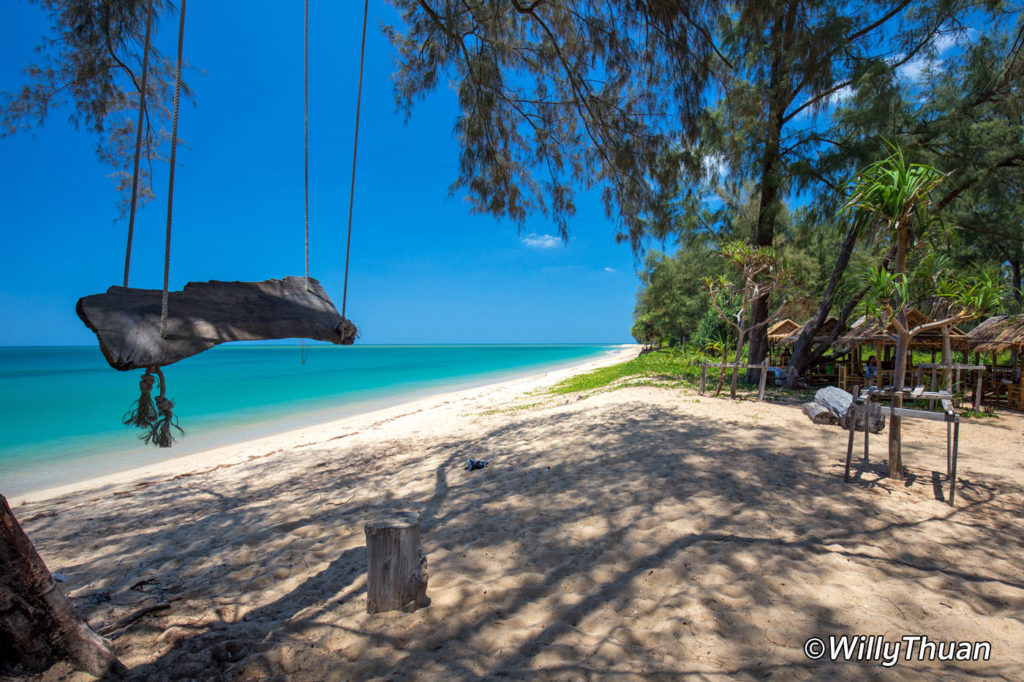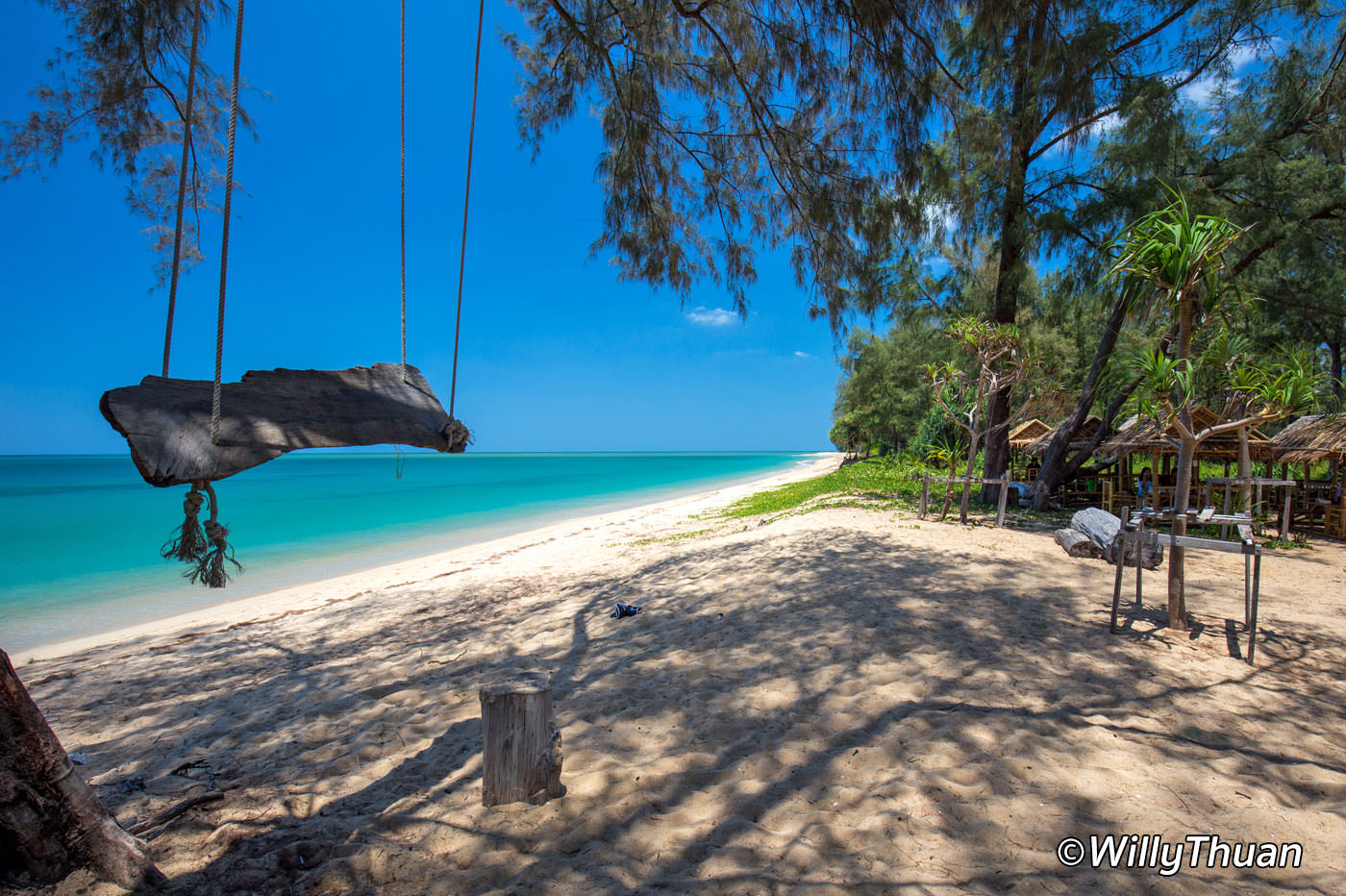 Haad Sai Kaew means 'Glass Sand Beach' in Thai is a beautiful endless beach located at the very north of Phuket Island. During the high season, The sea over there has a beautiful blue tone and walking alone for miles; you would never guess you are still in Phuket. It is also home of some great small seafood restaurants. Read more
---
---
Bon Island (or Koh Bon) is located just south of Rawai Beach in Phuket and is just a short longtail boat ride away. Few sandy beaches dot the isle's coast, and despite been so close to Phuket, it hasn't yet been invaded. Only two beaches on Bon island are occupied, but only during daytime. Read more
---
Wat Sri Sunthorn sounds like any another Wat, and since there are maybe 40 of them in Phuket, you might ask what can be different about this one? It has a huge reclining Buddha obvious from the main road but missed by most visitors. Read more
---
Bang Pae Seafood is another of our week end favourites in Phuket. Bang Pae Seafood serves a large choice of delicious local dishes. Sit in front of the natural landscape of mangrove trees growing into the sea, a setting totally out of the beaten tracks. Read more
---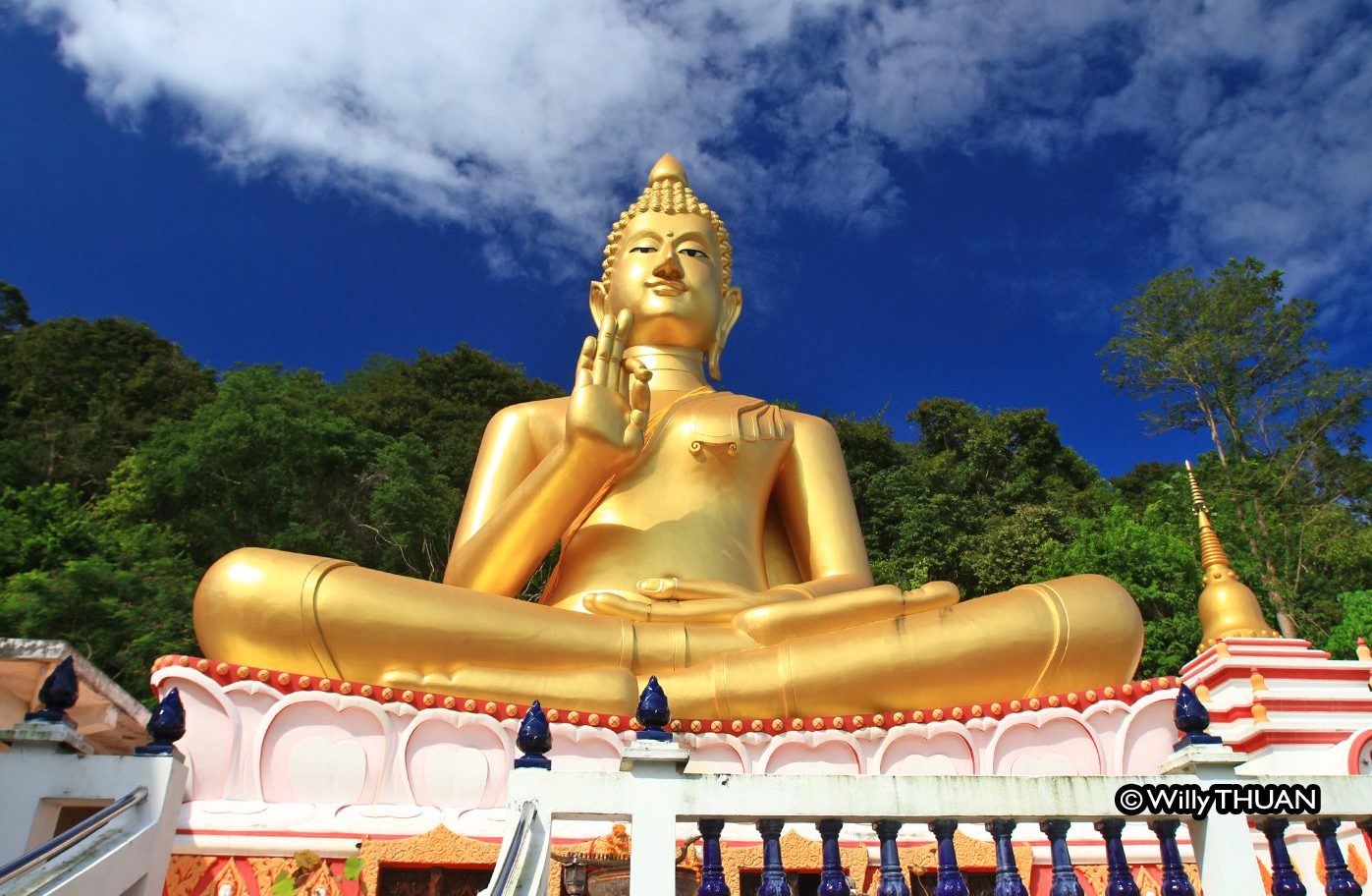 Here is of other sitting Buddha of Phuket, not the Big Buddha but the original and first sitting golden Buddha on the island, built long ago on the hillside of the famous Khao Rang Hill in Phuket Town. Here too, many people don't even know about this beautiful temple. Read more
---
Thalang Road is where everyone goes on a Phuket exploration, it's a nice walk, and a must-do. But if you too have a passion for old houses, you might want to explore a bit deeper to uncover some fantastic mansions still standing right before our eyes, but everyone drives too fast to notice them. It is so easy to imagine Phuket hundred years ago when standing in front of one of these beautiful mansions. Read more
---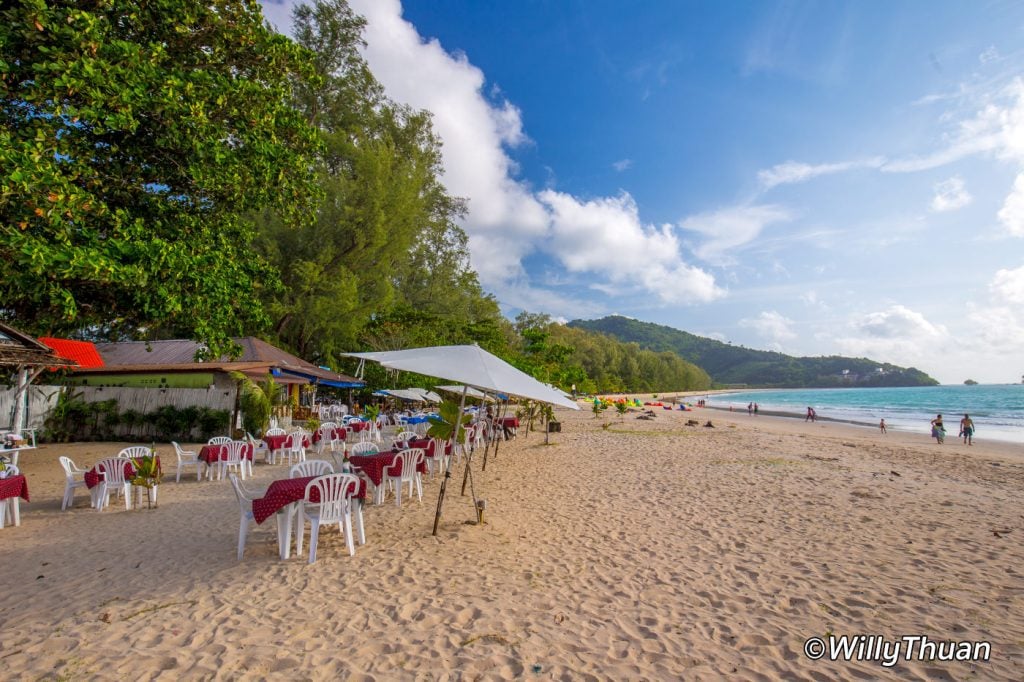 Stay away from crowded beaches and discover, Nai Yang, a bay of Phuket that hasn't change much in years.  Locals love to come on weekends for a picnic and a barbecue under large trees while kids splash about in the sea. It's a national park so there might be a little fee to enter, but you will love the unique relaxed atmosphere of Nai Yang beach. Read more
---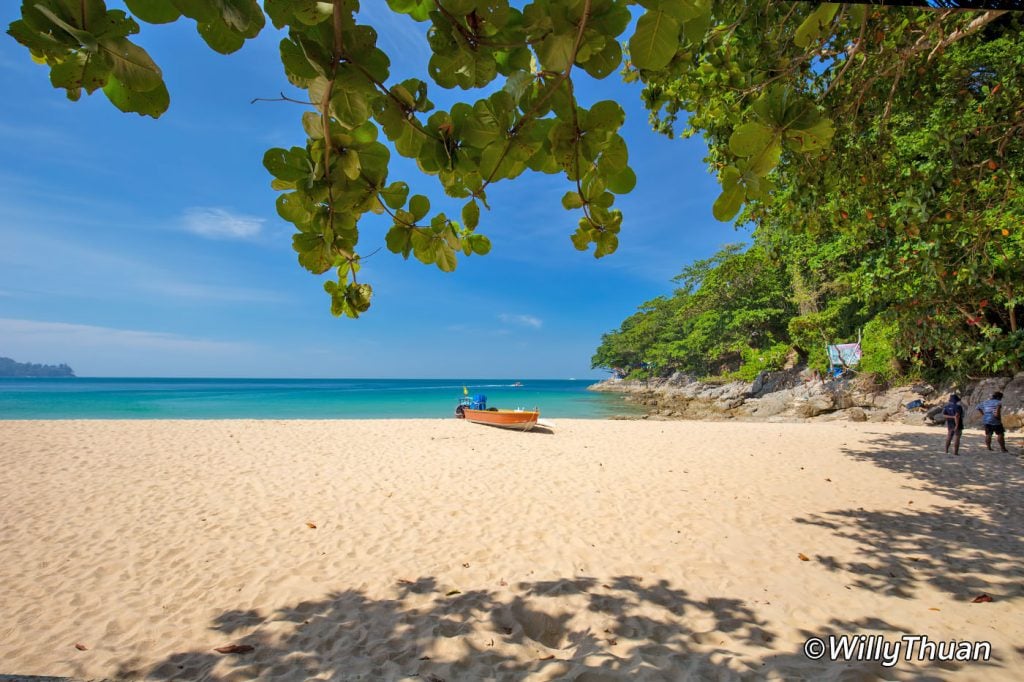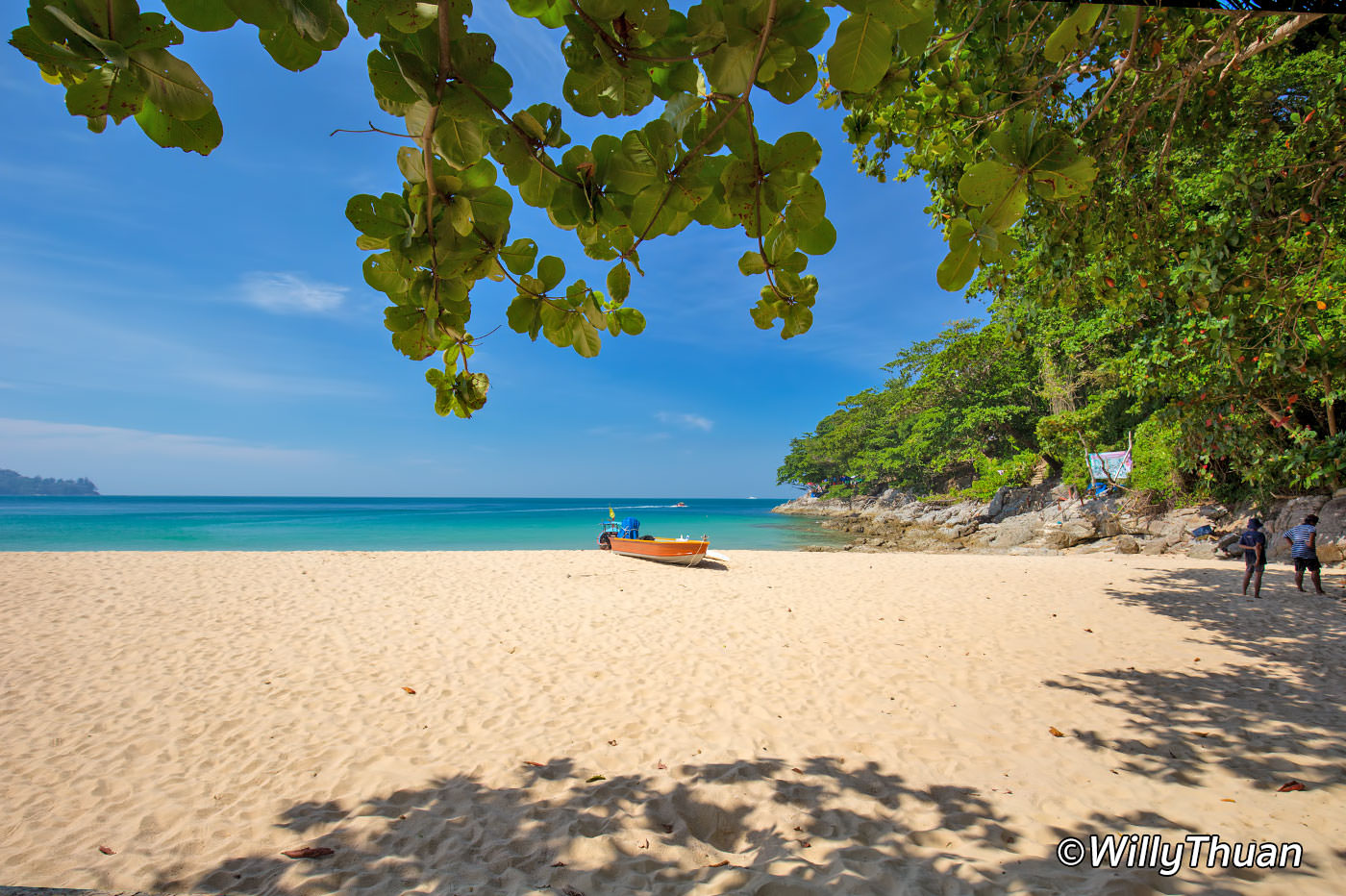 Laem Singh Beach might come as a surprise in an 'off the beaten track' list because it was so popular and crowded for so long. But Laem Singh closed to the public a couple of years ago people who loved it only had their eyes to cry. Recently a couple of boats started taking people there to Laem Singh for a small fee. (You can't cross the land, but the law allows you to reach by sea: read this)
If you find that tiny boat on Surin beach and spend a few hours on Laem Singh, you will understand right away why it is on this list. Read here how to get there.
---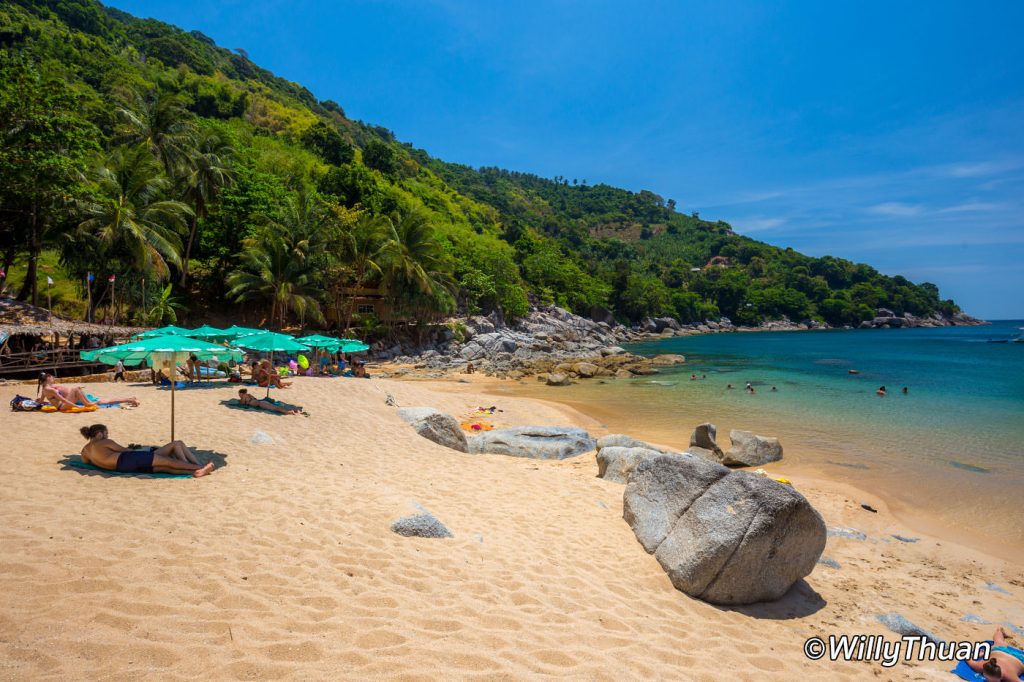 For a long time, Nui Beach was a bit of a mystery beach in Phuket. Not many people know about Nui Beach, mostly because getting there was so challenging. It was hard to find, hard to reach at the end of a steep dirt road, and if by chance you reach it, the staff at that 'private' beach used to ask 500 baht entry fee. Luckily someone finally changed that, and the entry is now free! Read here how to reach Nui Beach.
---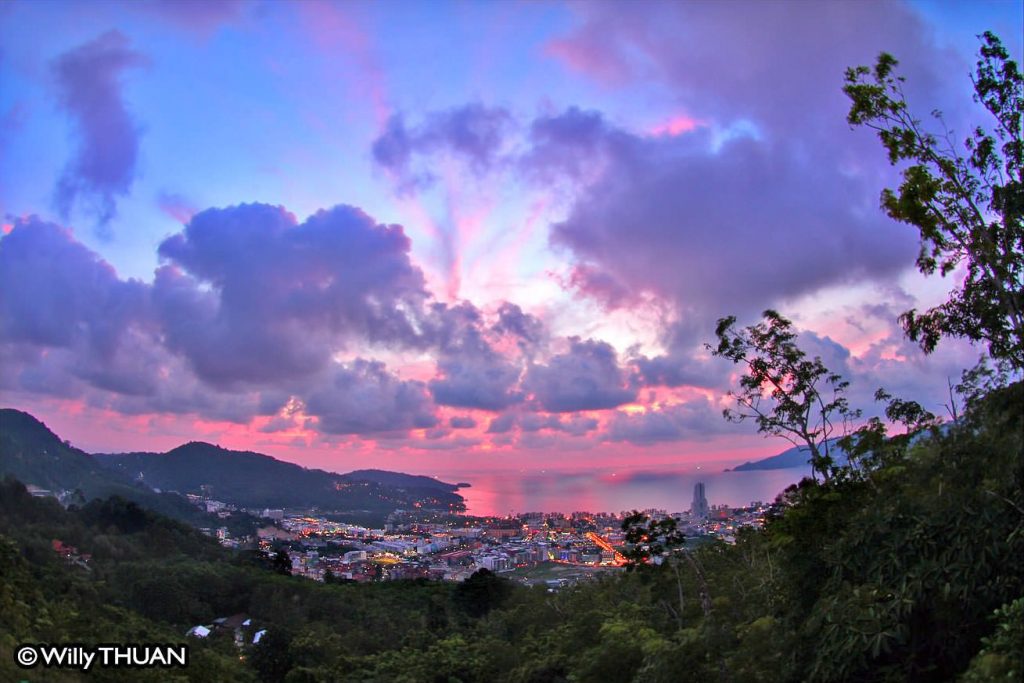 There are quite a few impressive viewpoints around Phuket, but Wassa Homemade bar offers a terrace to enjoy the famous ever-changing Phuket sunsets with a cold drink, sitting comfortably high over Patong Beach. Read more
---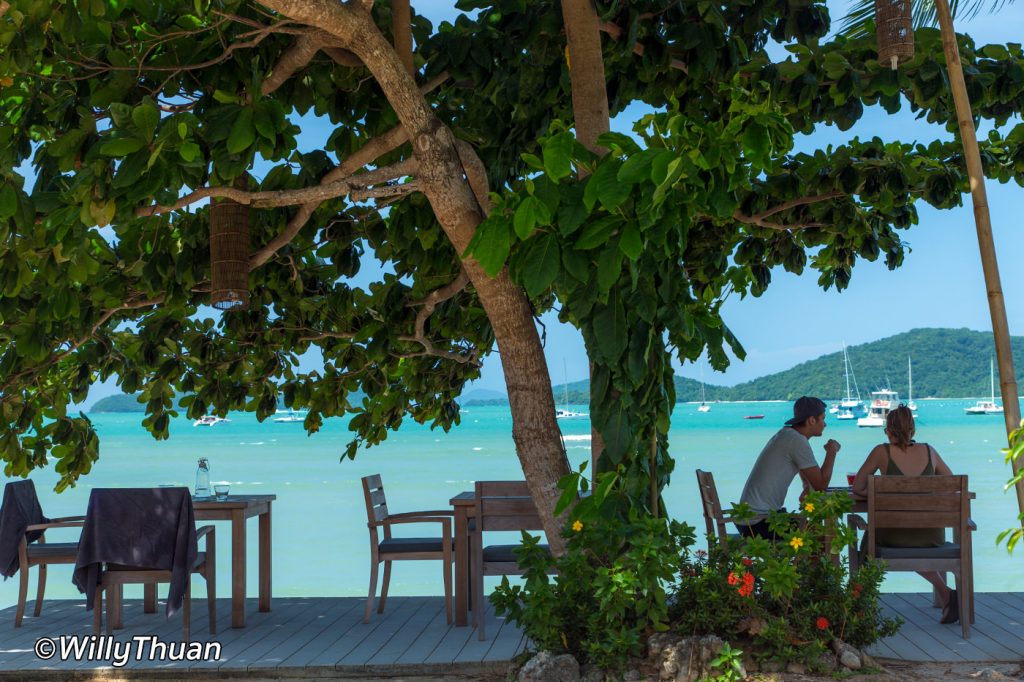 The Cove is a tiny but delightful seafront bar and restaurant found at the end of the hidden Ao Yon Beach. A few tables with large umbrellas are set just by the beach, and the place is very peaceful for a break at any time of the day. The Cove serves Italian, Spanish, seafood and Thai cuisine so it should please everyone. It's just a little far unless you are staying in the Panwa area. Read more
---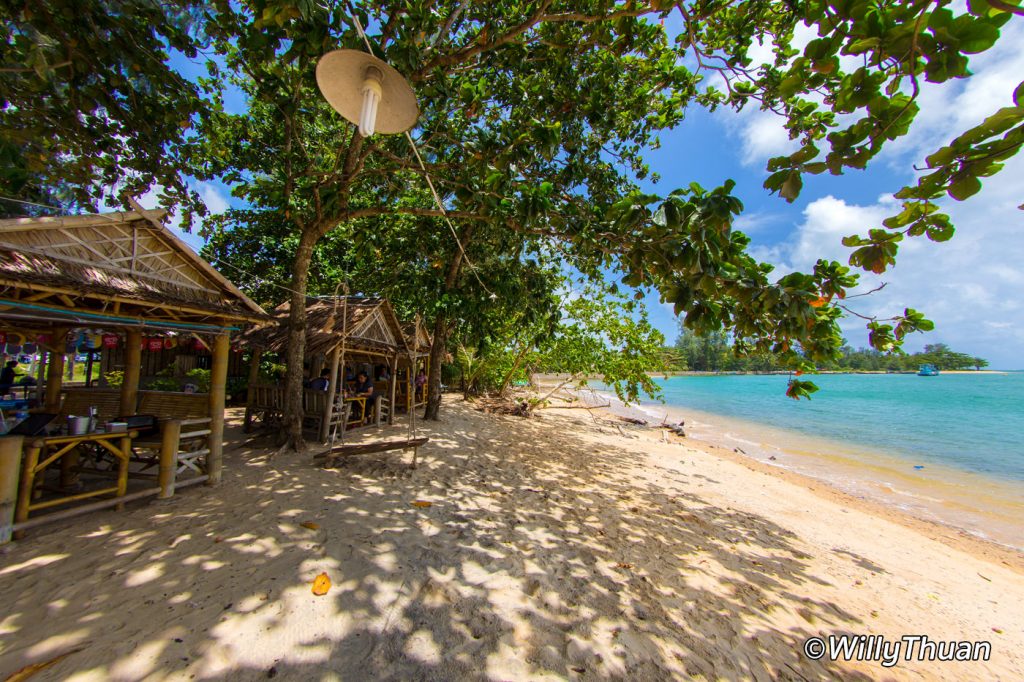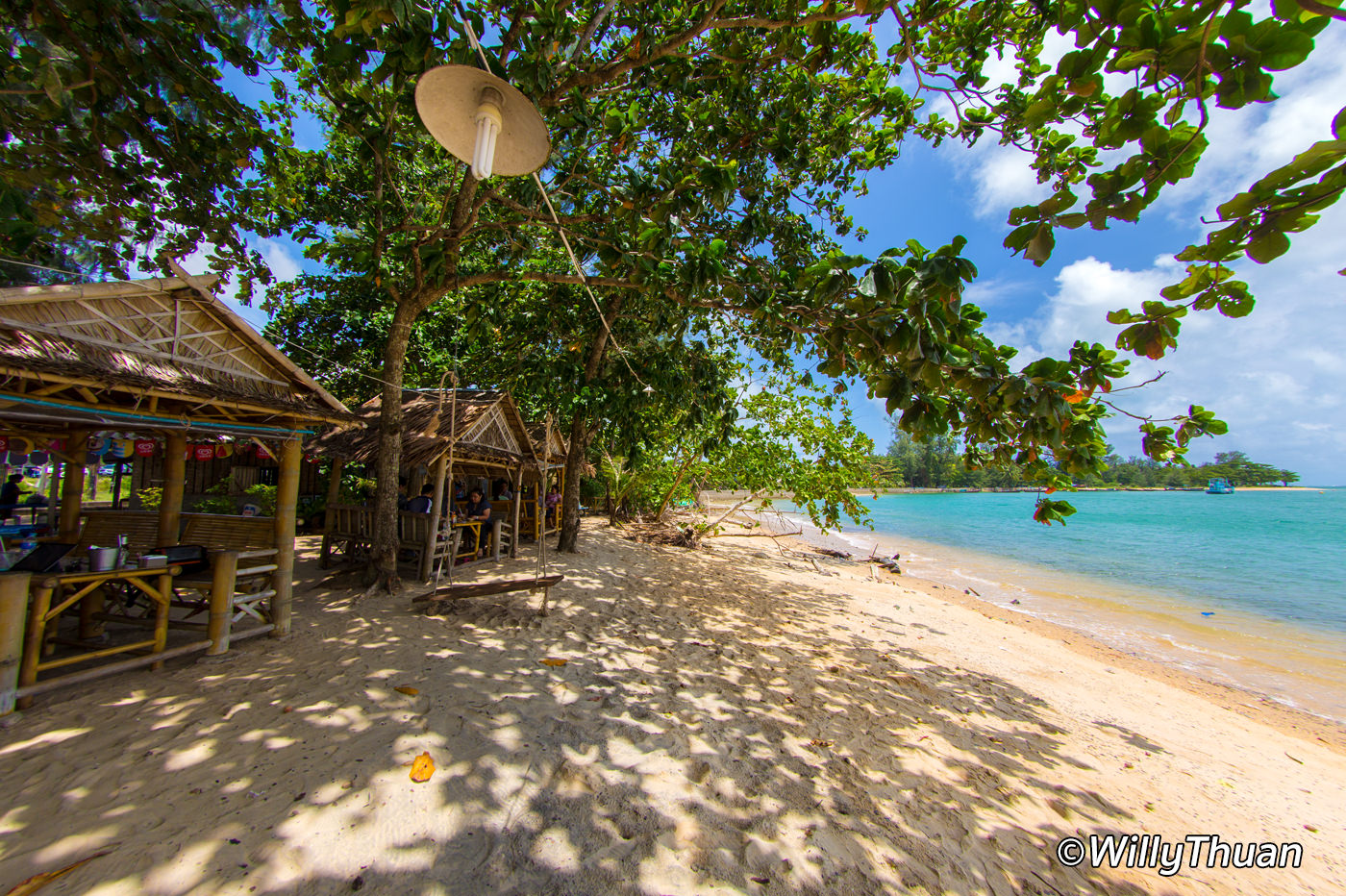 Rimpan Seafood is a tiny restaurant hidden at the foot of the Sarasin Bridge in the north of Phuket. The small beach where it sits might not have great sand, but it is peaceful and pleasant for a short dip, even during low season. Food is Thai (no, that's not the case all the time!) with some delicious local dishes, and very well priced. Read more
---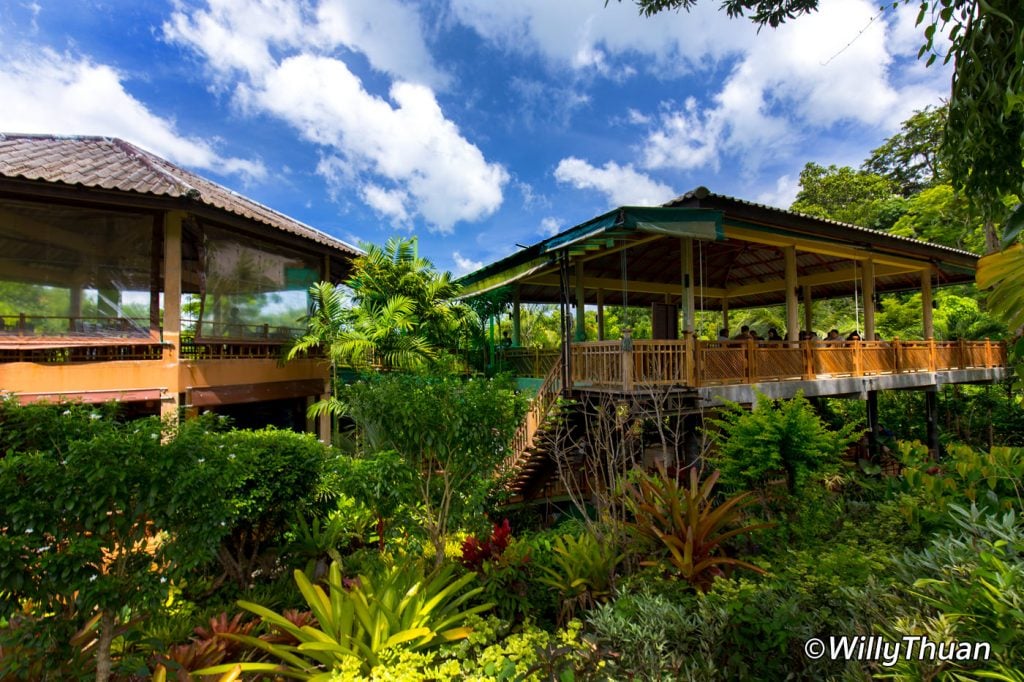 Piang Prai is an excellent local restaurant in a delightful green setting, just next to the relatively well-known Bang Pae waterfall. The place is breezy and spacious, a unique way to relax before of after visiting the waterfalls. Piang Pari serves great Thai food at local prices, including some local specialities. Read more
---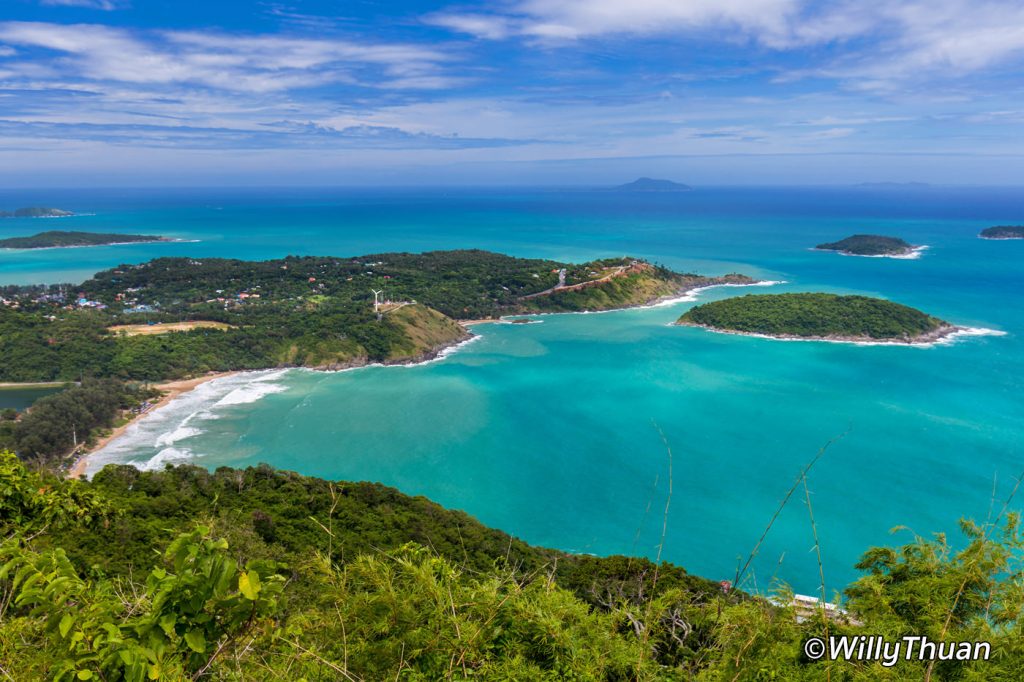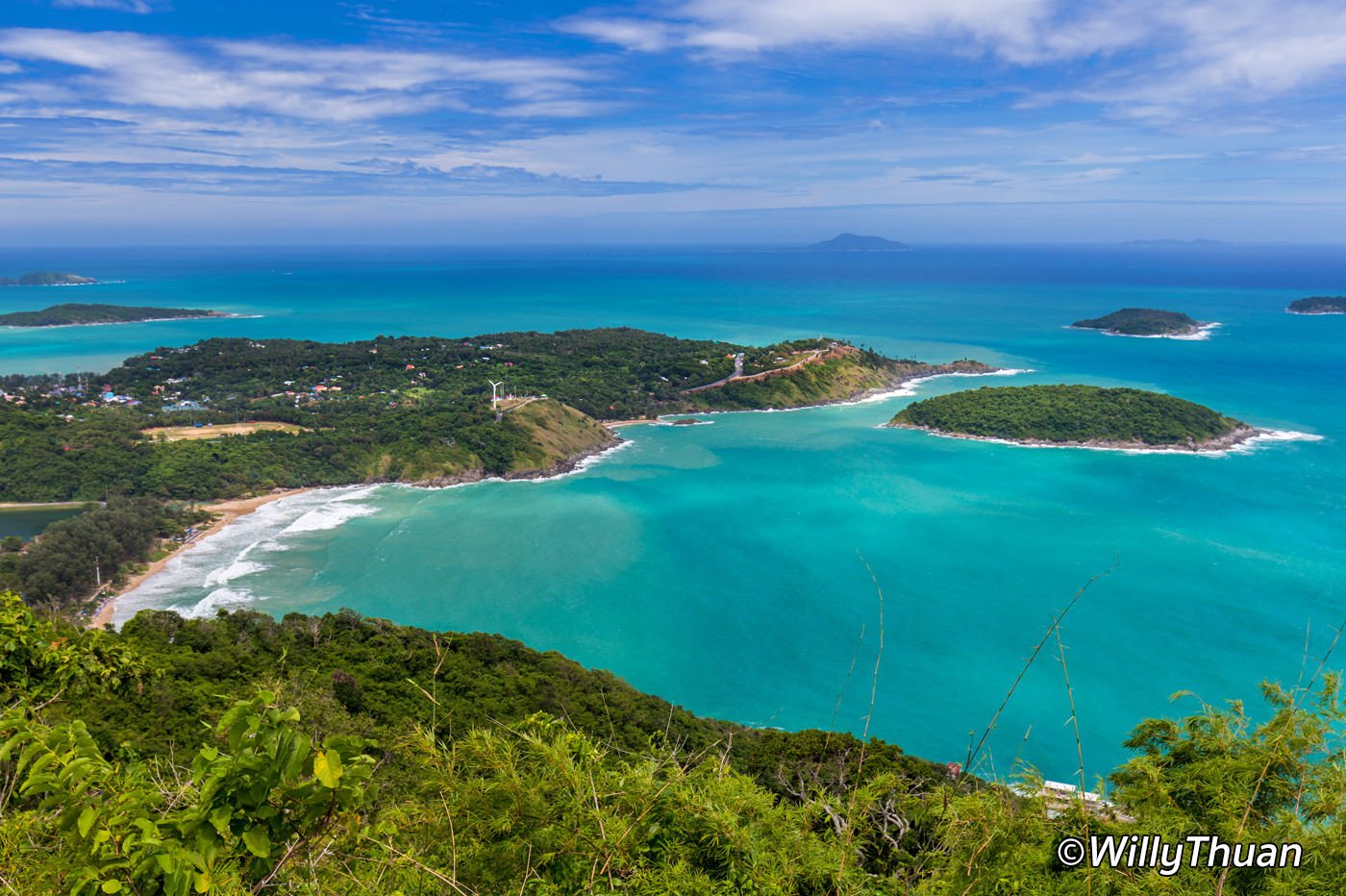 Black Rock is a relatively new viewpoint located a little further than the very well-known Karon Viewpoint on the way to Nai Harn Beach. The thing is that it is a little challenging to reach and find via a dirt road. There is also a bit of climb to do in the forest, but the view from the top is worth the effort. As a bonus, if you reached Black Rock, you also found the elusive Nui Beach, which is even harder to find and is also worth visiting. Read more
---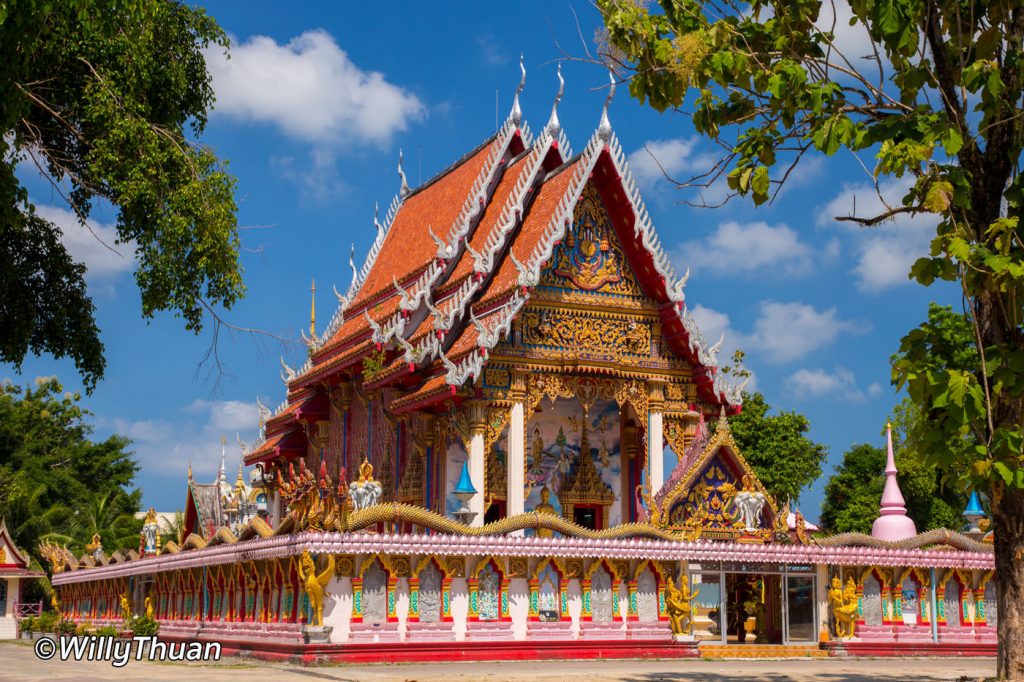 Almost everyone drive pass this unusual and colourful temple, but virtually no one ever stops. Wat Phra Nang Sang has a bit of a strange history. On the interesting side, it is the oldest temple of Phuket and supposedly shelters a relic of Lord Buddha, but I'm not entirely sure about this fact. On the unusual side, Wat Phra Nang Sand was displaying bizarre statues. One was an immense black statue of a very revered monk called Luang Por Chaem, but the body proportions were so strange, people asked for demolition of the figure. It didn't take long, and they took it down, together with other statues of mythical giants having their breasts out and holding machine guns. The temple is still beautiful, with a lot of paintings to admire, including a reclining Buddha. It is not off the beaten track, but strangely, no one seems to take the time to stop. Read more
---
17. Kathu Museum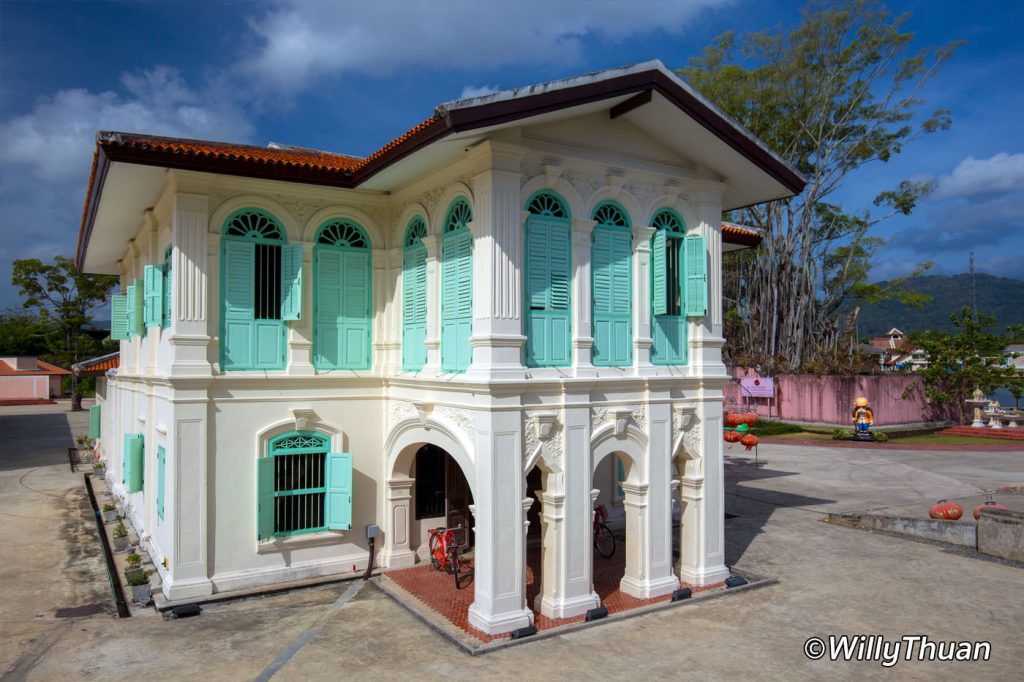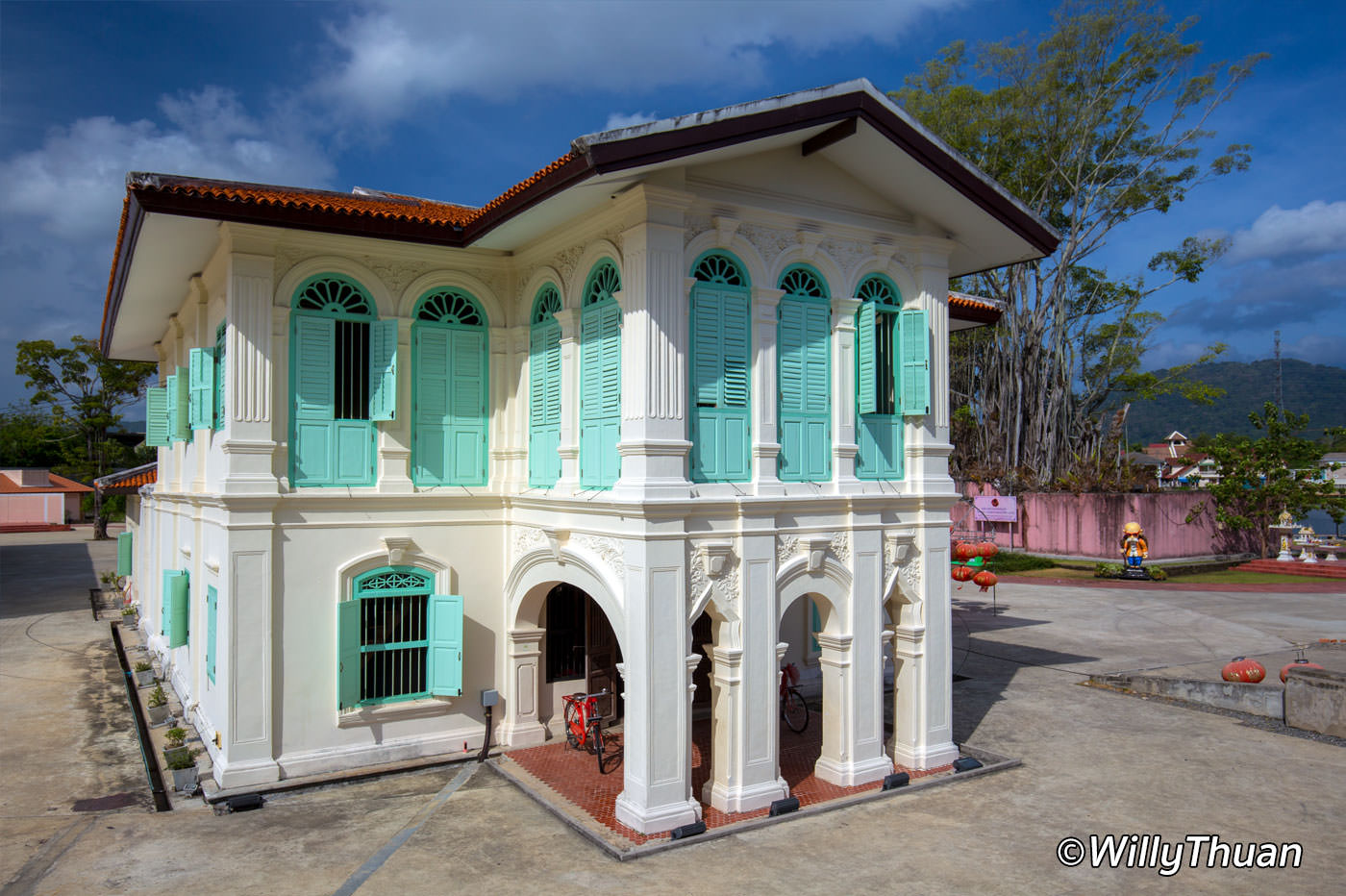 The Kathu museum is a new addition to the museums of Phuket list. It opened without fanfare and is very modest, but the house itself is beautiful. It is worth a stop on your way from Patong to Phuket Town (or vice versa). The museum displays an interesting list of the most typical Phuket dishes, spices and ingredients. This house was a part of a beer company distribution and was abandoned for a very long time. Story to come soon, see the map below in the meantime.
---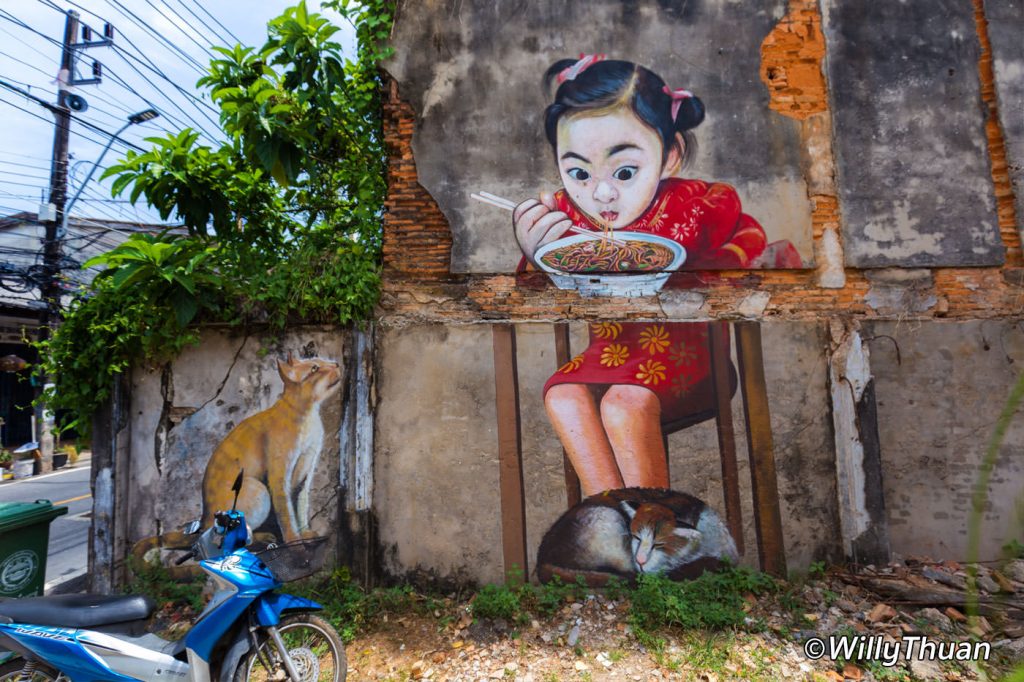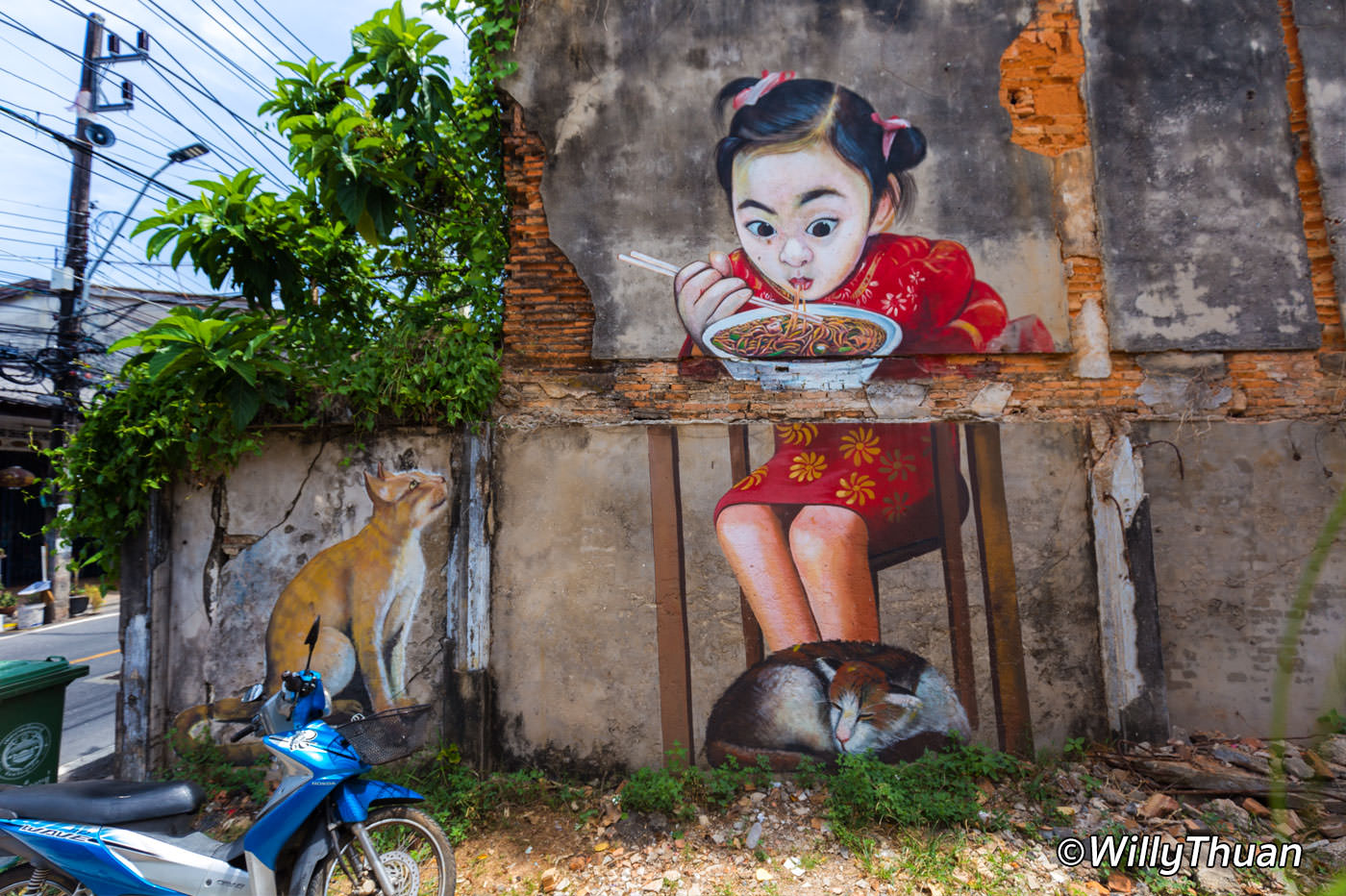 Kathu is a small village as well as a small district, halfway between Phuket town and Patong Beach. The name of Kathu is not unknown, but very few people add it to their list of Things to Do in Phuket. The village of Kathu itself is not impressive, except maybe for a couple of temples, a few mural paintings and an annual festival. The street is lined with small little shops and administrative buildings. The location just away from the main road kept it relatively tranquil, but chances are, you will go to Kathu without knowing it. Read more
---
One of the most local and talked about but hard to find a seafood restaurant in the eastern mangrove of Phuket island. It's excellent, fun and you get a full blast of the real, local life. By now, everyone knows that Andrew Zimmern from 'Bizarre Food' tried it, and so should you. Read more
---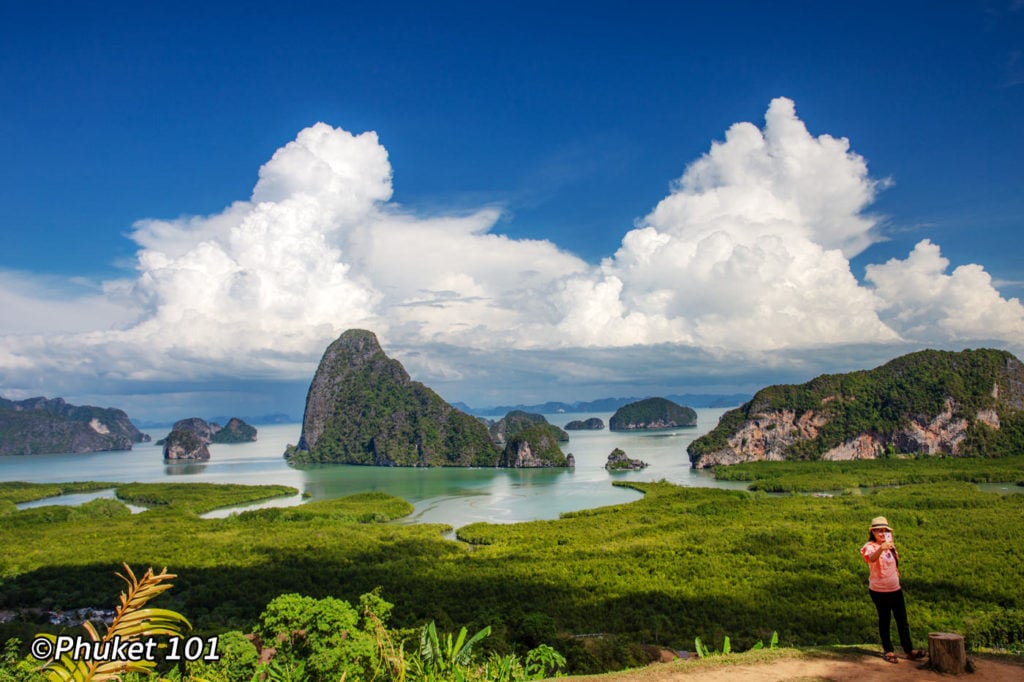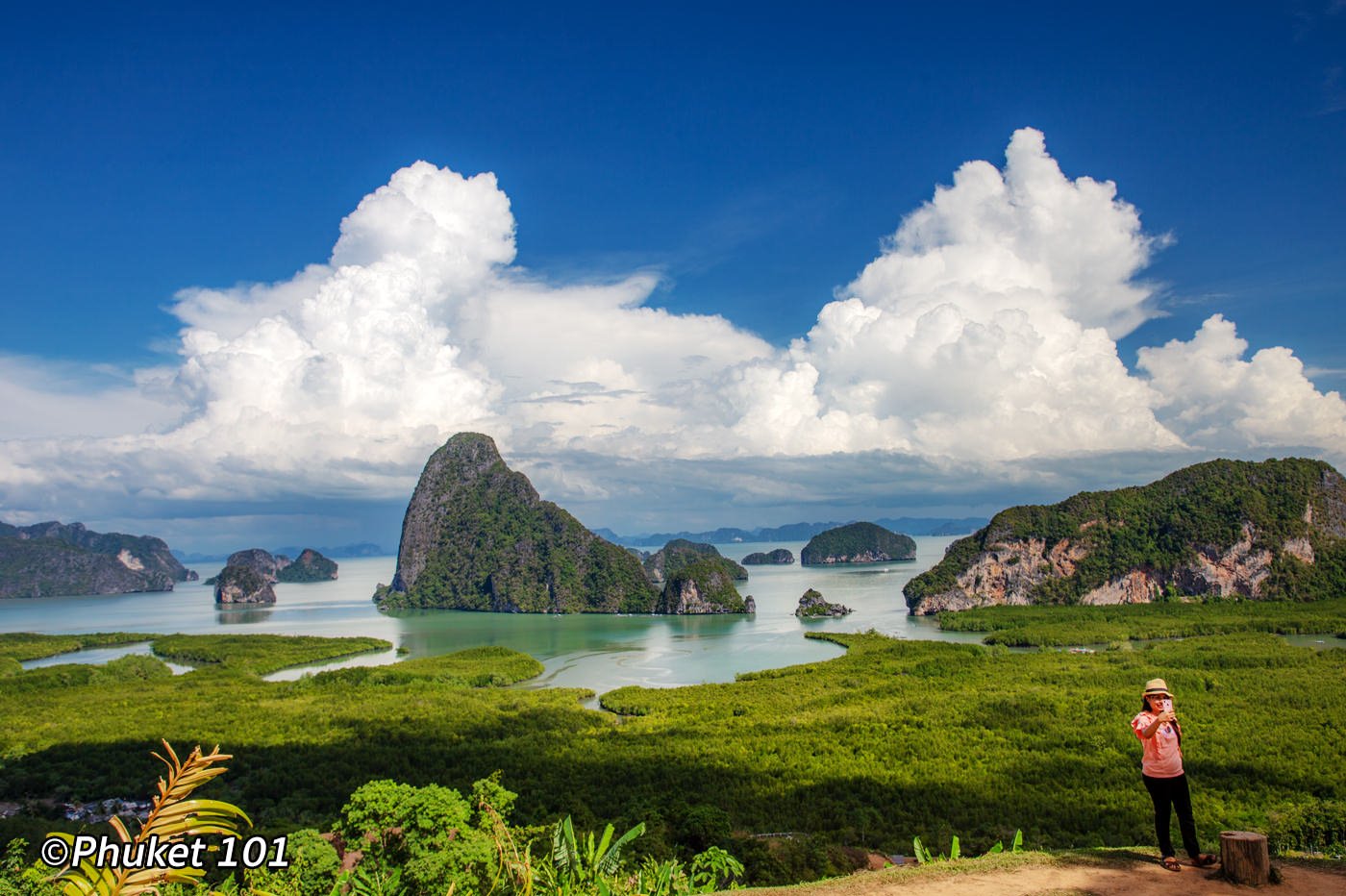 Also located in Phang Nga Bay, this fantastic viewpoint has gained popularity. Of course, just like any newly discovered attraction, it has become very busy and potentially crowded, but it is still worth the trip. A very early walk to Samet Nangshe located high above sea level will offer you a spectacular 5.30 am sunrise photo. Located about 75 kilometres from Patong Beach, 25 kilometres past the Sarasin bridge connecting Phuket to the mainland (1.30 hours drive). Read more