What is the Phuket Amulet Market
Phuket Amulet Market might not be the most exciting attraction in Phuket but if you happen to be exploring town it might be just worth a look. In addition it's a nice little shortcut between Rassada road and Phang Nga road to reach the now famous Shrine of Serene Light.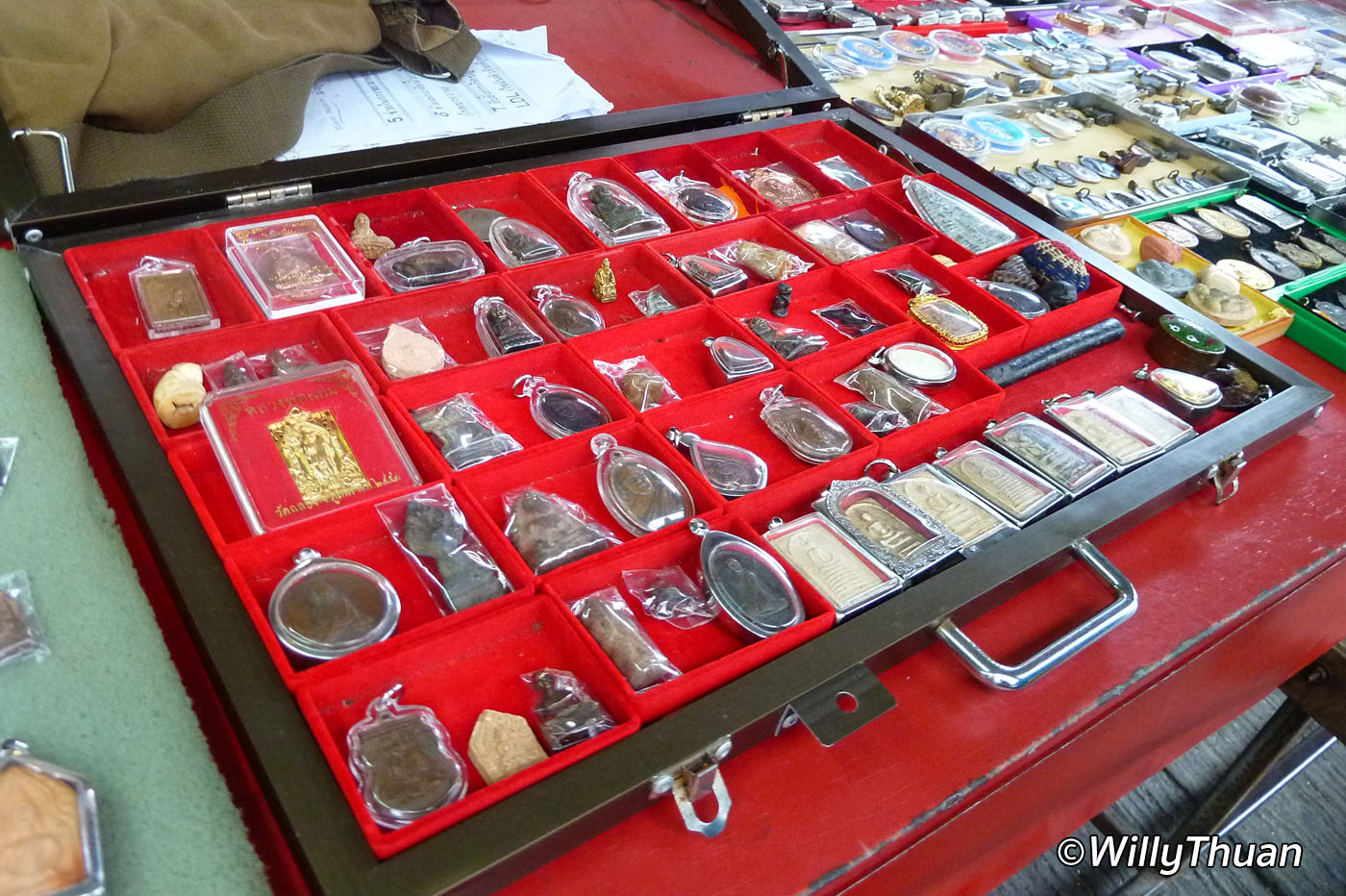 You would expect to find only elders seating around the many long tables, scrutinizing amulets through tiny powerful magnifying glasses, but not! People of all age highly respect and believe in the merits of these tiny amulets and their ability to protect from daily harm, from flu… to bullets.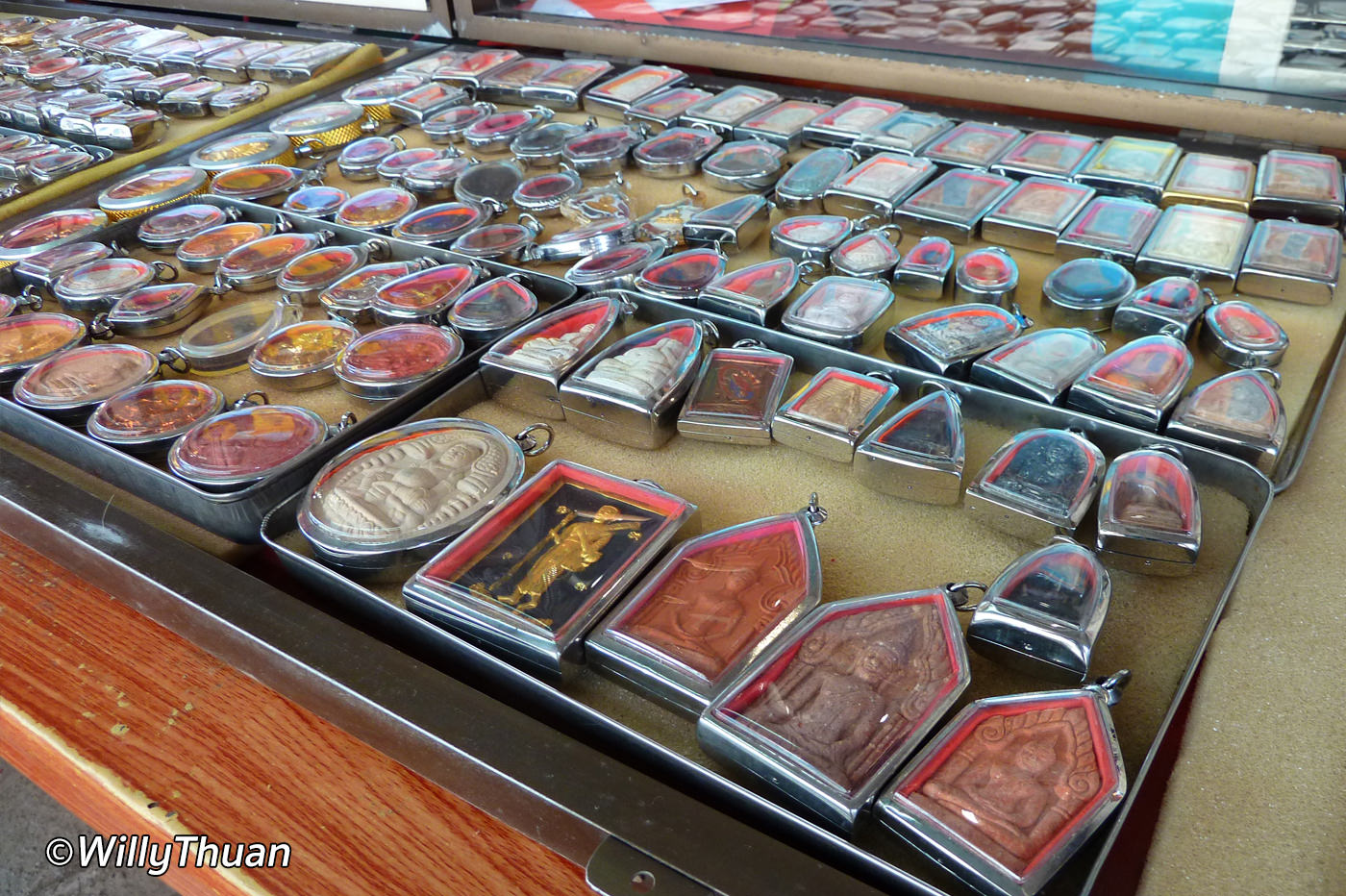 The range of protections is vast and can even bring you good fortune in business, health, traffic accidents, family life, school exams and of course love and sex life. Amulets are usually made of stone, bronze or even bone, but you'll find some made of precious metal. Walk through the alley and don't be shy to ask, people there seems to be more than happy to share their hobby, and most of them in a very good English.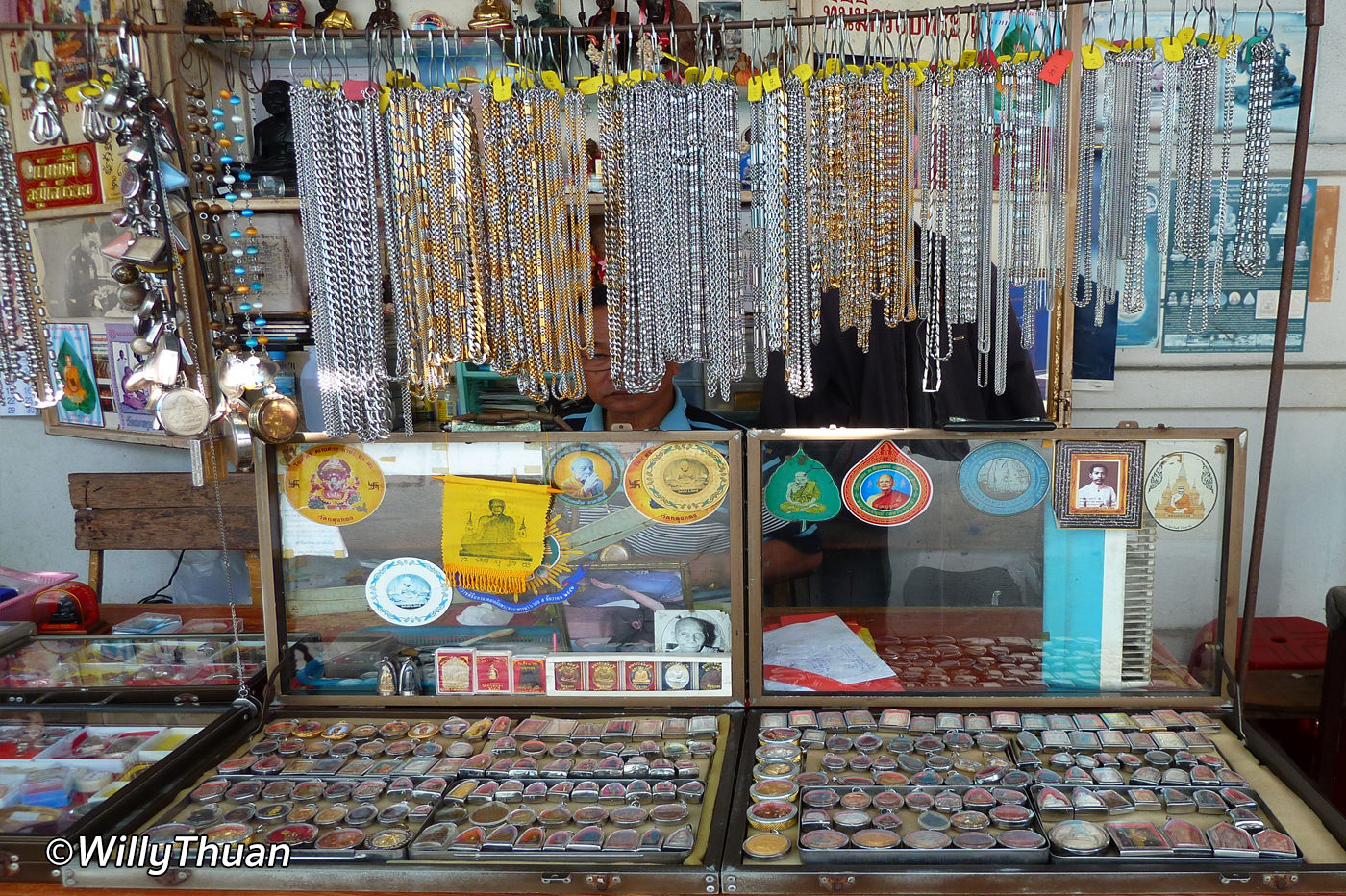 Thai Amulets (Pra)  always come from temples, picturing a revered monk while a talisman (kreung rang) usually represents a mythical creature or animal. Supposedly, amulets will protect only good people while talismans protect… anyone.