---
Real Thai Cuisine in a Heritage Mansion
---
Note: Kiew Kai Ka Restaurant is currently closed
Kiew Kai Ka is a new and excellent Thai restaurant set in a superb heritage house in Phuket Town. Anyone who lives or has been long enough in Phuket will know this 85-year-old house. It proudly stands at the intersection of Yaowarat Road and Thungkar Road, opposite Merlin hotel and Phuket International Dance Academy, which also is in a heritage house.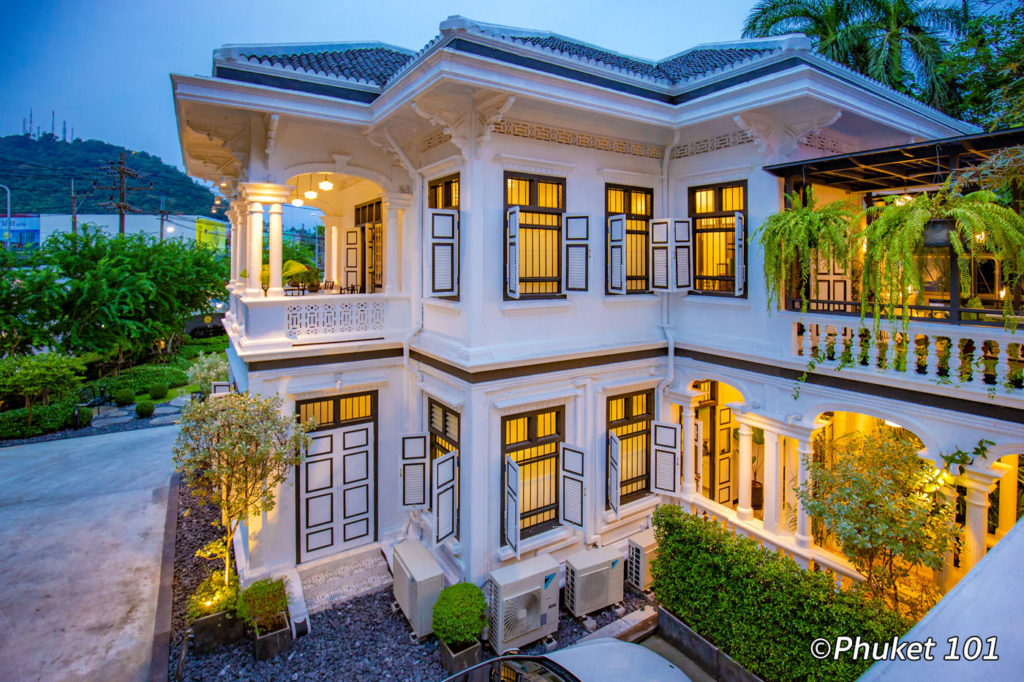 What is today Kiew Kai Ka restaurant was originally the mansion of a wealthy tin mine businessman. The house changed ownership several times and was lately more known as an exclusive carpet shop called 'Private Collection'. Not many people visited it at the time, and it didn't look very inviting.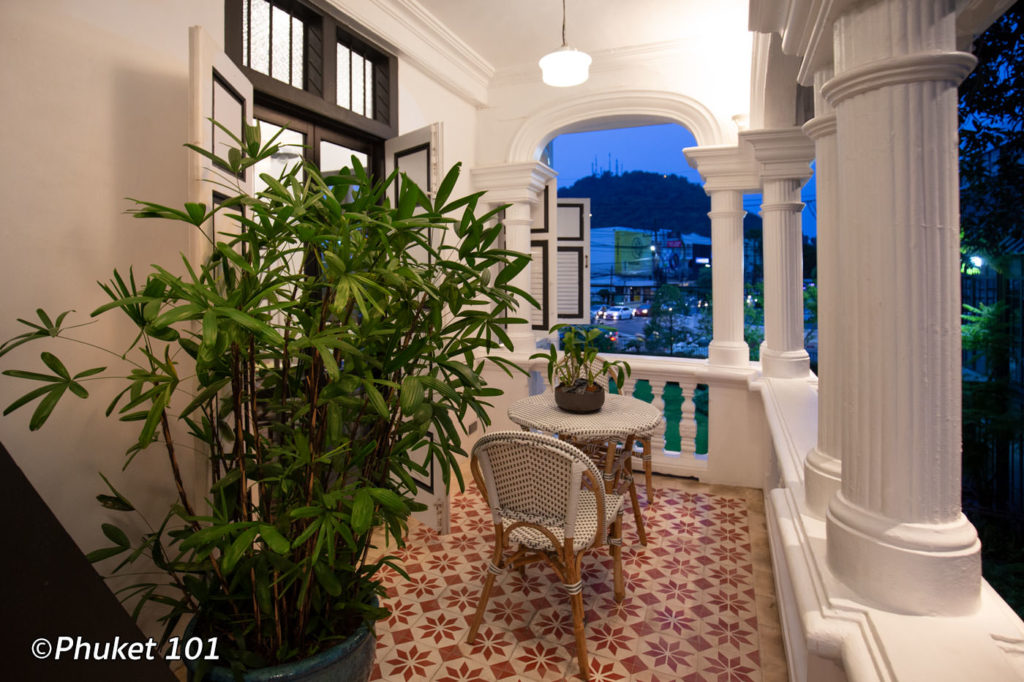 The transformation into such a beautiful restaurant was a welcome move. The house was repainted and is brightly lit, and the garden surrounding it is an excellent addition for a photo. The decor inside still reflects the atmosphere of the past, with superb wood or tile floors and those typical wooden windows with bars you will see in most Sino-Portuguese mansions or shophouses. Feel free to explore at your own pace and take photos.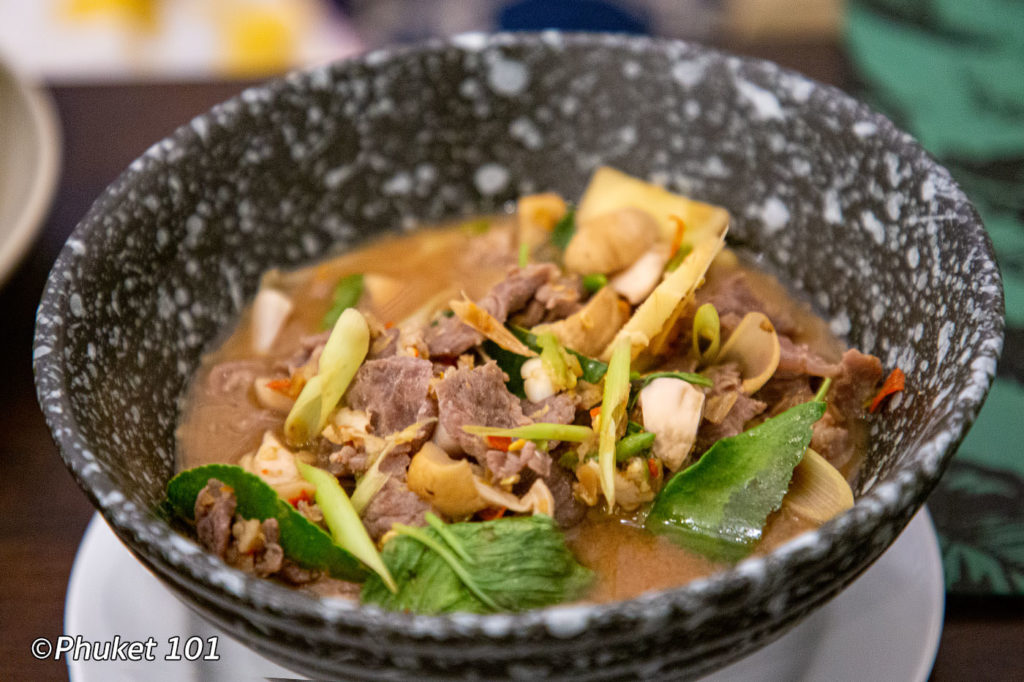 They added an extension in the back for special events. It is well designed, and the house has kept its original identity. And in case you wonder, the name Kiew Kai Ka comes from the green colour of a cuckoo's egg, mostly famous for the colour of traditional Thai potteries.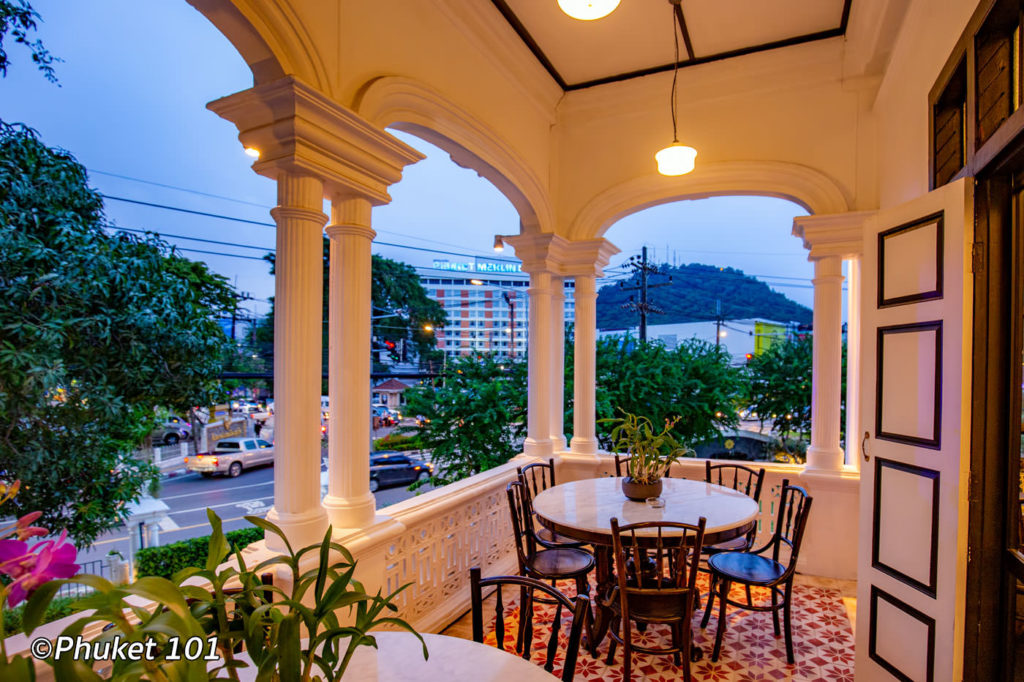 The restaurant is larger inside than it looks from the outside, and consists of many rooms, including small terraces. We choose to dine indoors with the air con as the weather was a little warm on that evening. The staff was very welcoming and made us feel at ease instantly. Note that the original Kiew Kai Ka is in Bangkok.
---
What to order
The menu is quite big and thankfully well illustrated, with large, appetising photos. Kiew Kai Ka serves real Thai cuisine without compromise, including some fantastic dishes you can't find easily in other Thai restaurants. It is delicious, but remember to specify 'Mai Pet' if you can't eat spicy food! Some of the dishes were surprisingly hot!

Crab Roe Mango Salad / Yum Kai Poo Mamuang Rad (350 Baht)
Beef Spicy Soup / Kang Ran Juan (220 baht)
Cabbage Fish sauce / Kalam Pad Nampla (120 baht),
Crab Crispy Omelette / Kai Jeow Poo (450 baht)
For the sweets: Bua Loy Thai sweet (75, baht), Thai Iced Tea Ice Cream (50 Baht)
Drinks: Heineken (100 Baht), Coconut Milk Shake (150 baht), Badoit (90 Baht)
---
More Photos
---
Kiew Kai Ka Info
Location: Phuket Town
Address: 265 Yaowarat Rd, Tambon Talat Nuea, Amphoe Mueang Phuket, Chang Wat Phuket 83000
Open: 11 am – 10 pm
Phone: 076 609266
Price: A little expensive
---
Kiew Kai Ka Map
What's Around?