Quiet and Beautiful Layan Beach
Layan Beach, a remote and little known beach on the west coast of Phuket, is located on the northern end of Bangtao Beach. Layan is home to many luxurious resorts such as Banyan Tree Resort, Angsana Laguna Phuket and Dusit Thani Resort. Layan Beach ends with a river harboring small fishing boats and its best known feature is the tall island standing where the river reaches the sea.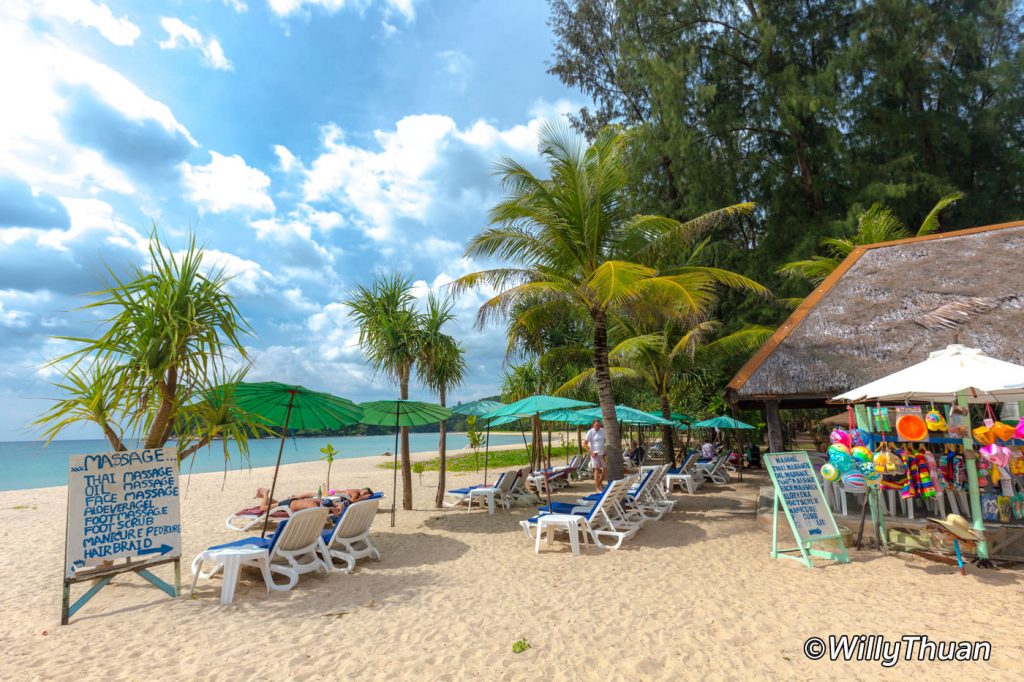 Until recently Layan Beach kept low profile with just a handful small restaurants and bars peppering the beachfront, all the way from Bangtao Beach.
At the very end of the Beach a small restaurant also offers Thai massage in a bamboo house for 400 baht… perfect for a lazy afternoon in the sun, especially the Aloe Vera massage at 500 baht (400 baht for 1/2 hour).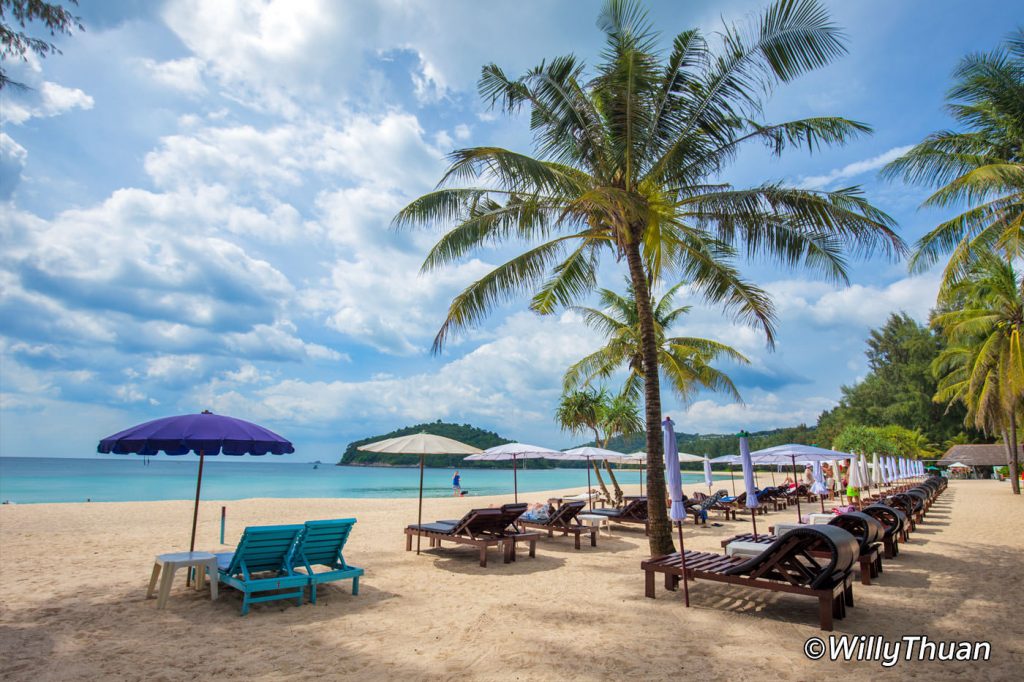 With the arrival of Dream Beach Club things have changed and a new crowd of beach lovers come enjoy this unique location.
Dream Beach Club is very attractive with many beautiful white and large sunbeds, great cocktails served day and night on a good background music. Not sure the regulars of Layan Beach are very happy about the change though.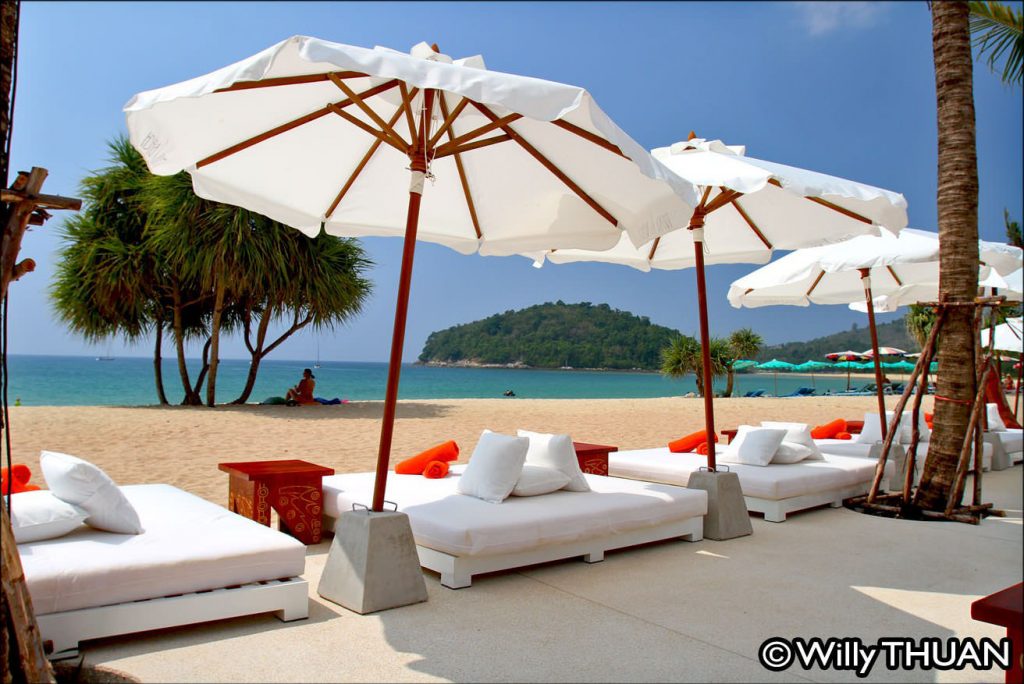 How to Get to Layan Beach
To get to this side of Layan Beach and to the Dream Beach Club, drive to Bangtao Beach and follow the signs to the Banyan Tree Resort. Pass the Banyan Tree gates and continue to the nearby T-junction, then turn right and drive few kilometers to the very end of the road, it's an easy drive but road can be narrow at some points due to the cars parking on the road.
Layan Beach Photos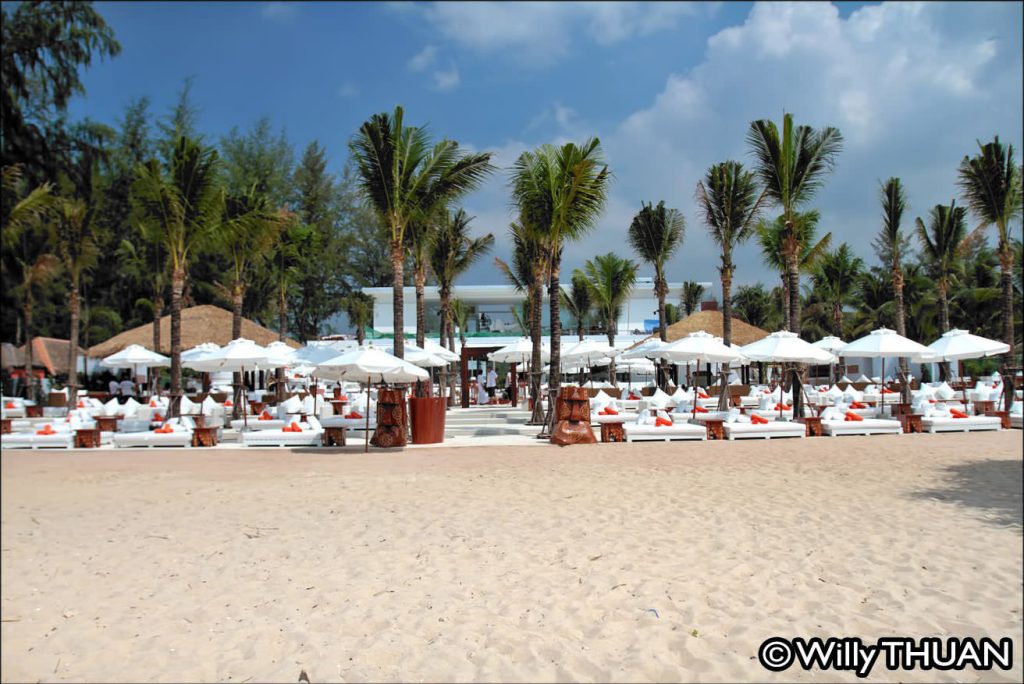 Layan Beach Map