What to Do in Phuket in 3 Days?
To spend 3 days in Phuket and make the best of it to see as much as you can, planning is everything. Once planning is done, everything becomes simple, and you can start dreaming and relaxing. To cover the basics, there are a few things you should know:
Phuket is a small island, and you could drive from north to south in less than half a day.
There is a lot to visit outside the island too!
There are many islands around, and in most cases, unless you pick an island-hopping day trip, it's better to dedicate a day per island.
Most activities can be easily booked once in Phuket, even at the last minute. There are, however, a few exceptions for specific tours, such as John Gray Sea Canoe, private cruises and custom tours.
You can book your tours at one of the many tour agents in the streets, it is usually ok. You also can book with your hotel as the large majority of them have a tour counter or can call for you.
All the tours are easy going and well organised. You will be well taken care of, and the day goes smooth.
There are mainly two seasons in Thailand and your holiday will depend a lot on the season, but it can be summarised as follow:

High season: the sea is quiet and beautiful, all islands are accessible, but prices are higher, and Phuket is busy
Low season: the sea can be rough (but not always!); it may rain (but not every day!). Prices are much lower and the island feels relaxed and peaceful.

Mostly there are 3 ways to go around:
Planning your days can depend on the beach you selected for your hotel, usually north or south of Phuket. However, if you booked a tour, you will be picked up at your hotel.
A good way to discover Phuket is to spend the first day to discover the island to discover, the second day as a day trip cruise or exploration and end the day with a bit of party, and the 3rd day on the beach and in the old town. We follow this pattern, but this list makes it easy to mix and match days. Have fun!
---
DAY 1: Explore South Phuket Island
Start your 3 days in Phuket by exploring the landmarks of Phuket best-known landmarks, then relax on the most famous beaches and end the day on a rooftop or a beach club. Note that we provide a lot of choices so you can mix and match as you please 🙂
---
MORNING
---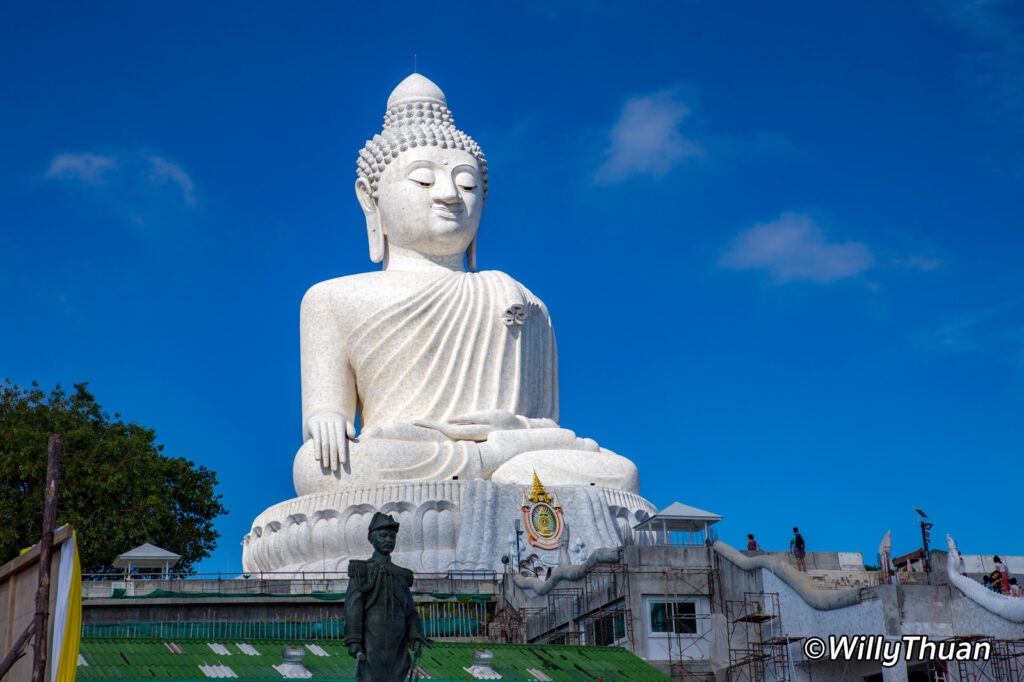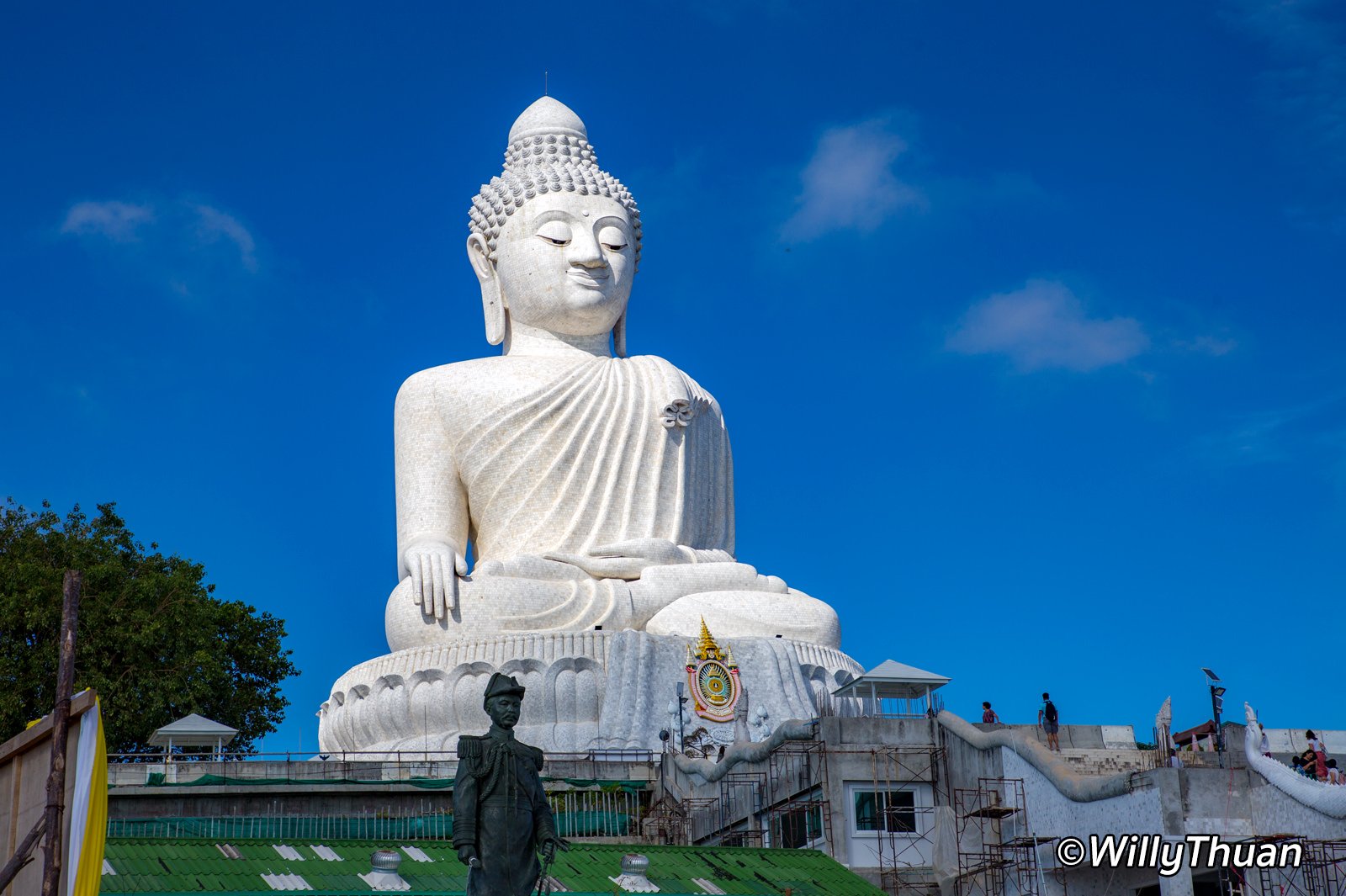 Sitting at the top of a high hill since 2002, the Big Buddha has become the most famous landmark of Phuket. This white marble statue is truly impressive, and the panoramic views are also worth the drive. The road to reach the top is paved, and the site is easy to access by car or motorbike but drive slowly when going down. The big Buddha is often part of day trips you can book.
---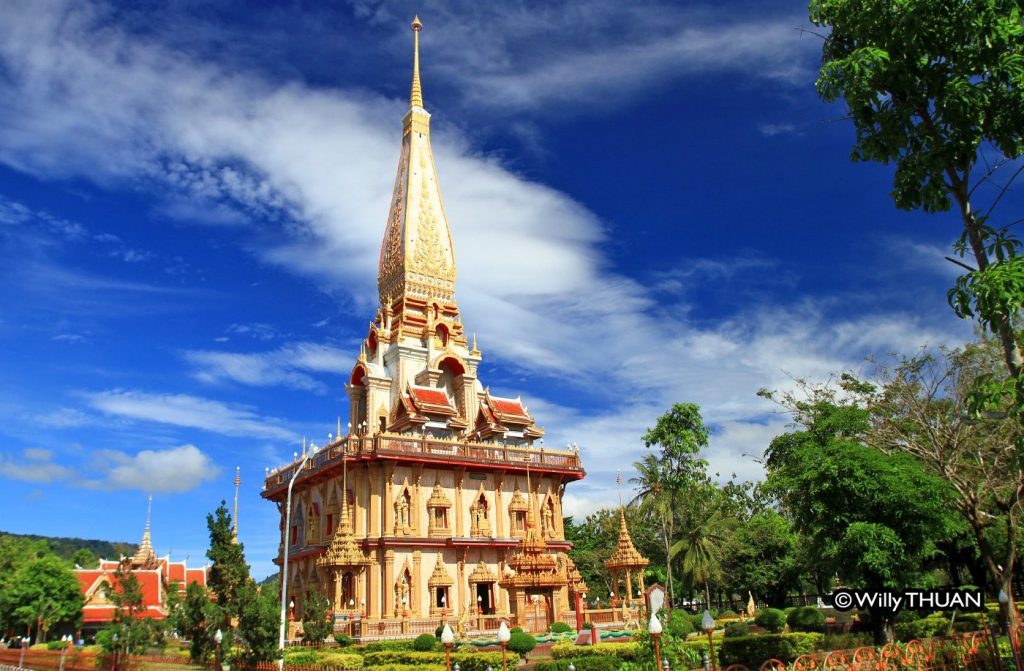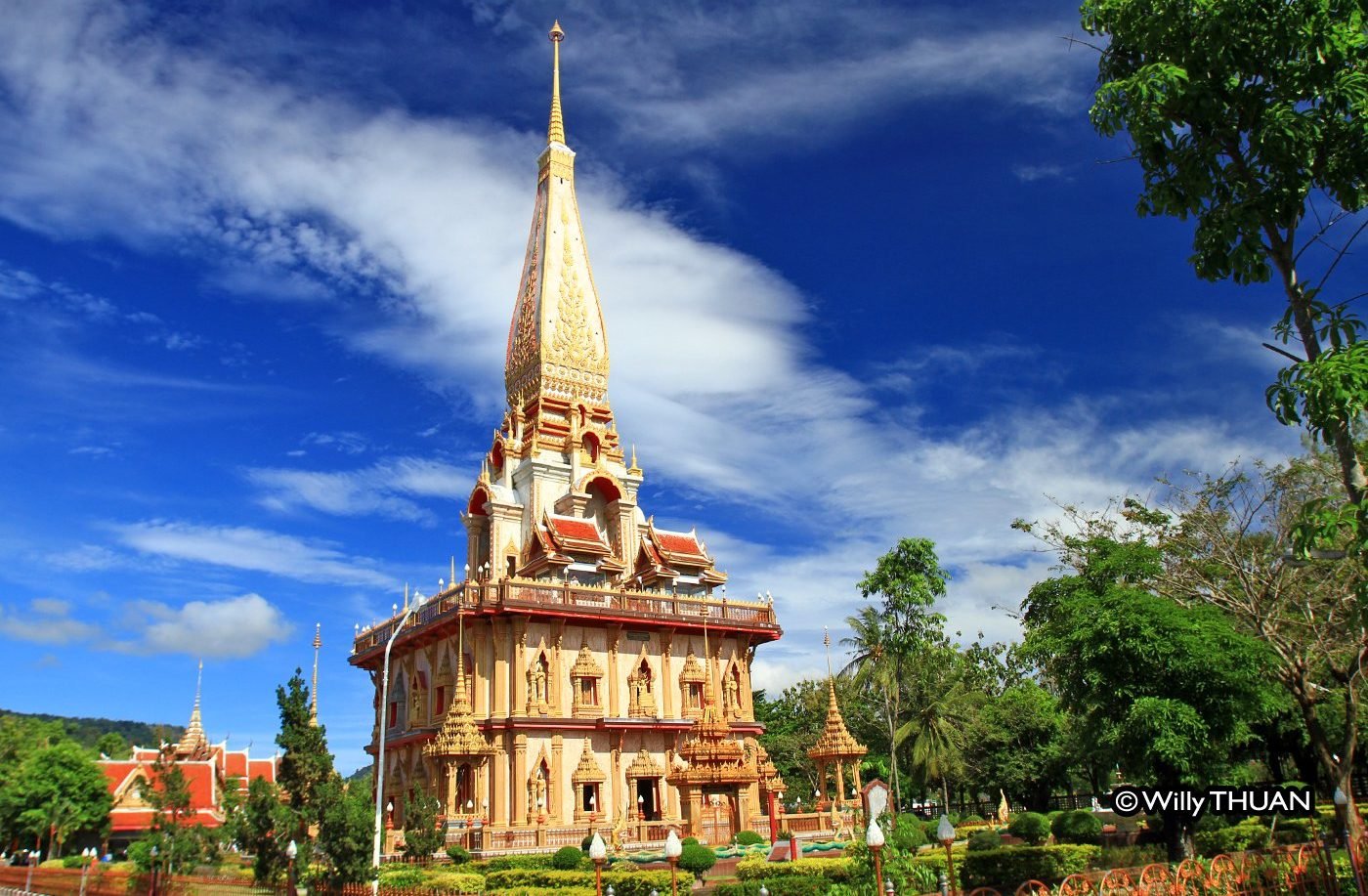 Wat Chalong (Chalong Temple) is the most revered temple in Phuket and is usually visited before or after the Big Buddha. The buildings are all superbly carved and decorated, and the warm colours render superbly on a blue sky. The entrance is free, and you can visit inside. Just remember to remove shoes and hats when entering the building and to dress appropriately.
---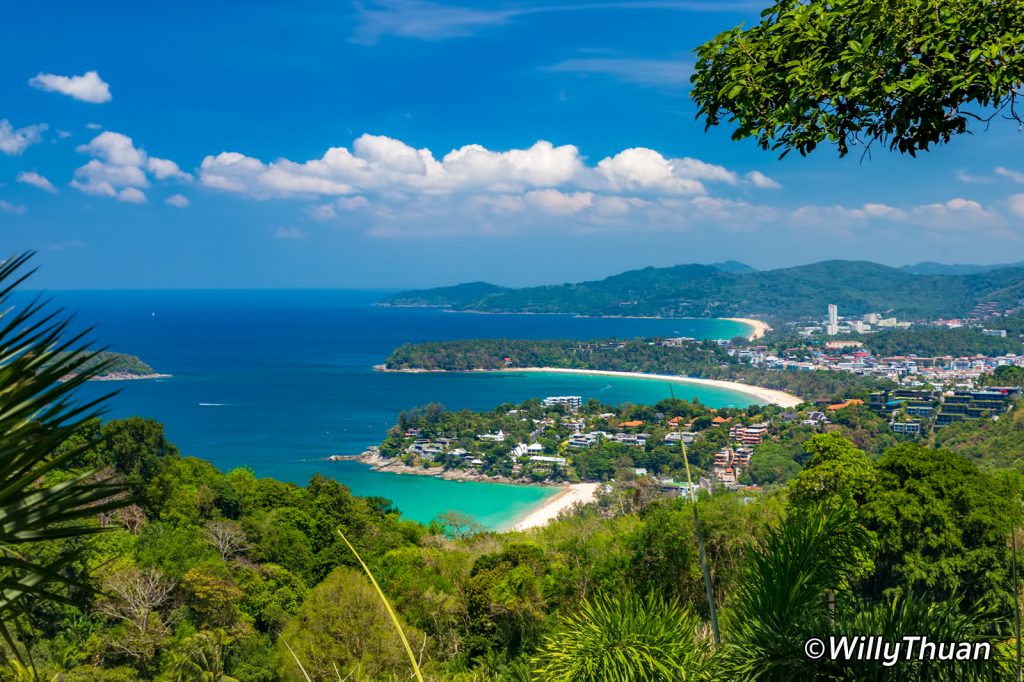 Karon viewpoint offers a magnificent and unique view on 3 famous beaches of Phuket: Kata Noi, Kata Beach and Karon Beach. It is an easy place to access by the main road that goes between Nai Harn and Kata Beach and there is usually enough parking space. As there is not much to do here, people usually only stay for the few minutes it takes to take photos and selfies.
---
AFTERNOON
---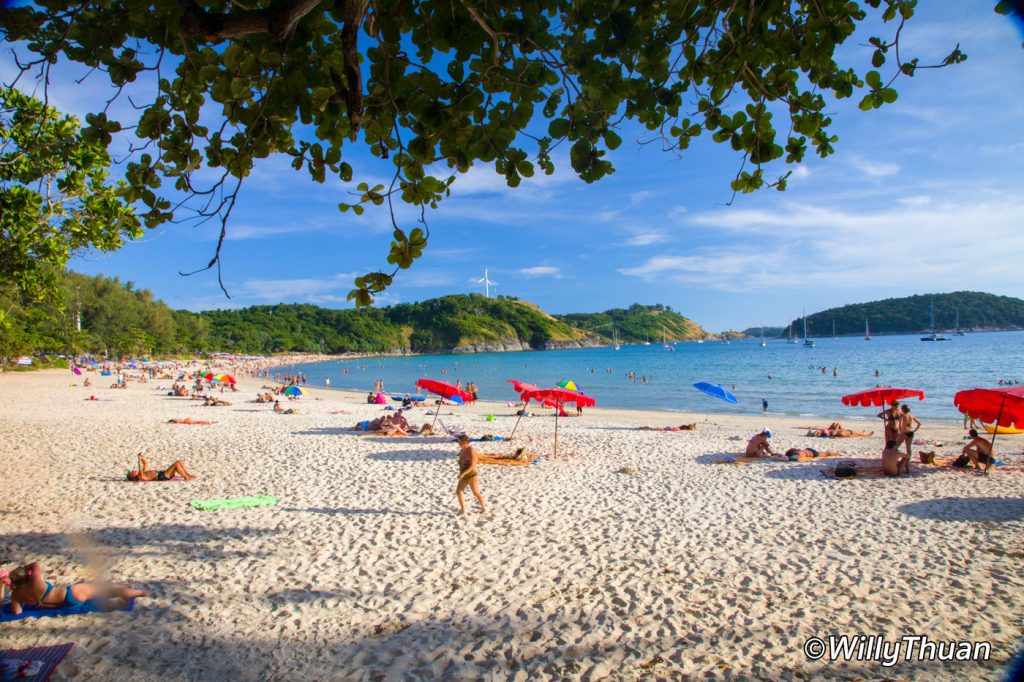 Nai Harn is a wonderful beach in the south of the island, known for powdery white sand and crystal clear waters in high season. There are a few local restaurants in the shade of the trees for a casual meal and maybe a beach massage after lunch in case you need to recover from jet lag.
---
As you drive up north, you can stop at the beautiful Kata Noi beach. There is not much to do her since a hotel occupies the entire beachfront, but it is truly a beautiful sandy beach.
---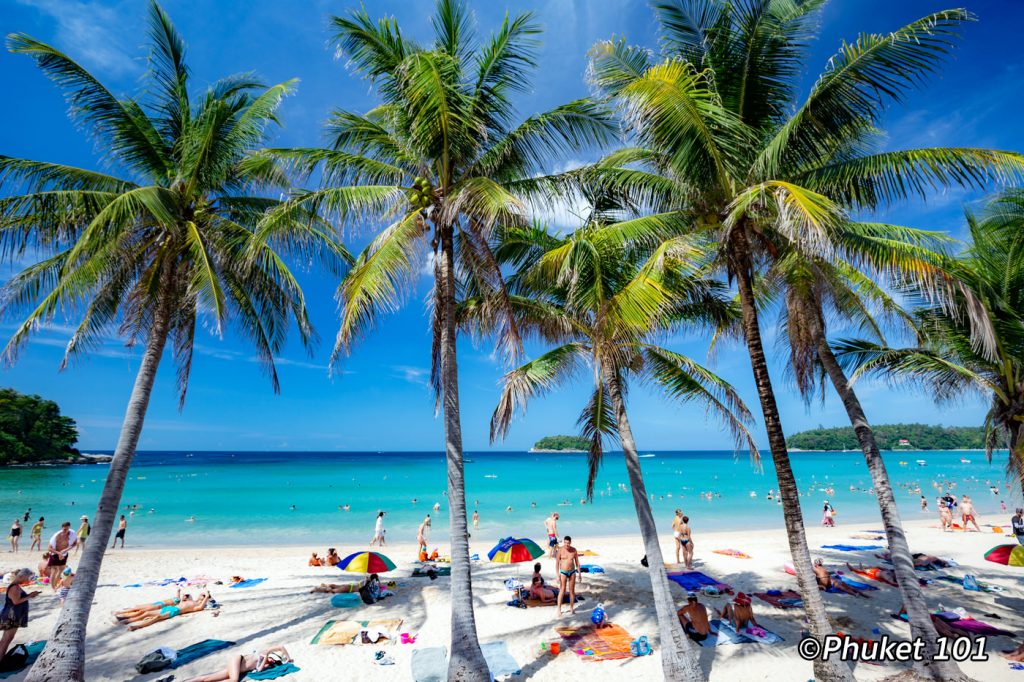 Kata is the second most popular beach in Phuket (after Patong). The beach is vast and beautiful with a few restaurants at each end of the beach where you can enjoy a local meal. Travellers often book their hotels in Kata as there are a lot of shops and restaurants to enjoy, just keep in might that very few of them are on the beachfront, which is mostly occupied by the Club Med Resort.
---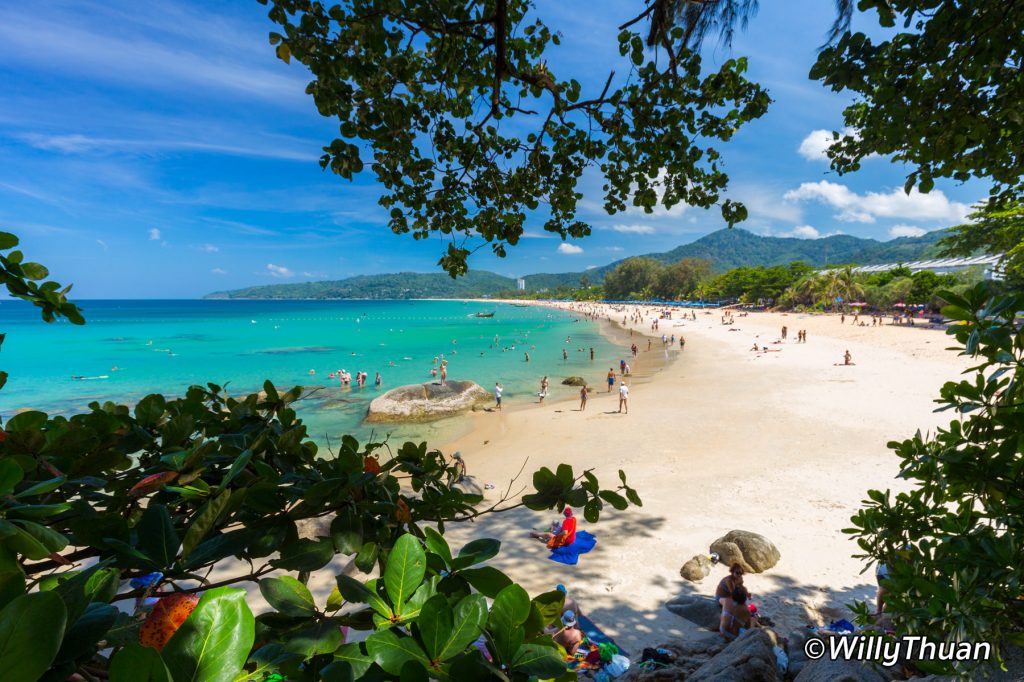 Karon is an immense sandy bay on the west coast on Phuket, just next to Kata and on the way to Patong. You can relax on the beach and enjoy a drink or a massage. It's worth a stop for a photo but it mostly is a beach to lie down, swim and relax as there are no real attractions or landmarks in Karon.
---
EVENING
---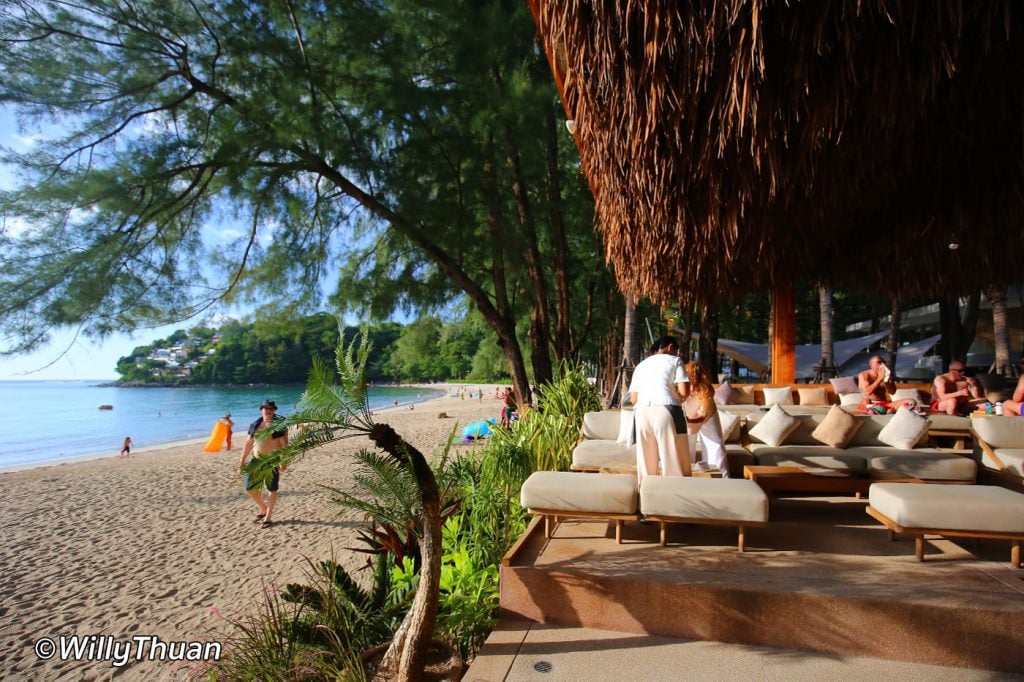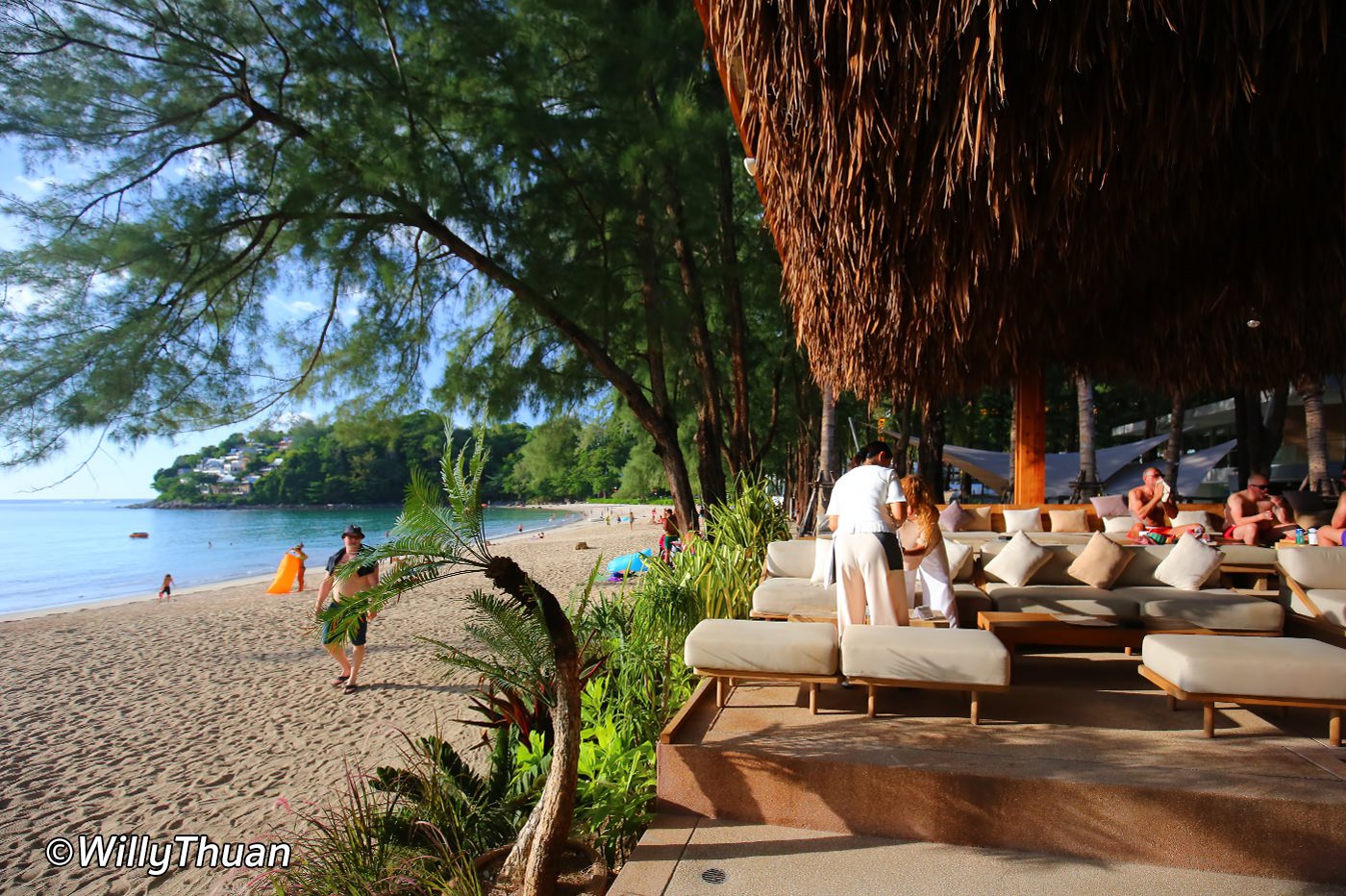 At the end of your day, depending on where your hotel is, a beach club is a great way to enjoy a sunset with a drink or even tapas. There are quite a few on the west coast of the island, and the most famous is, of course, Cafe Del Mar on Kamala Beach and Catch Beach Club on Bangtao, but there are more so have a look at the list and see if there is one near you. Read more
---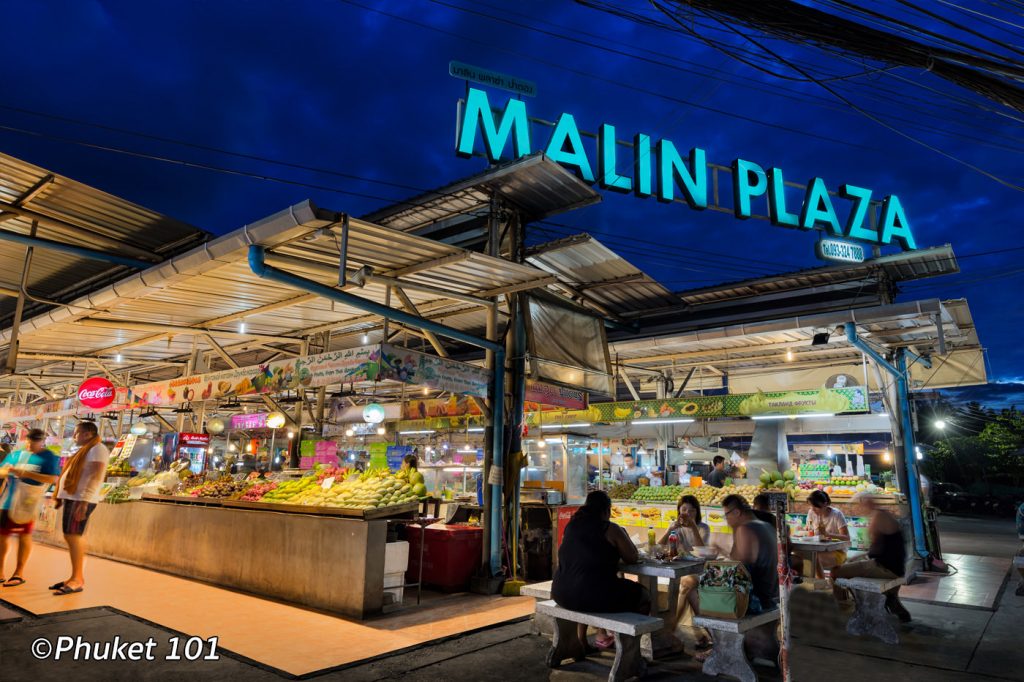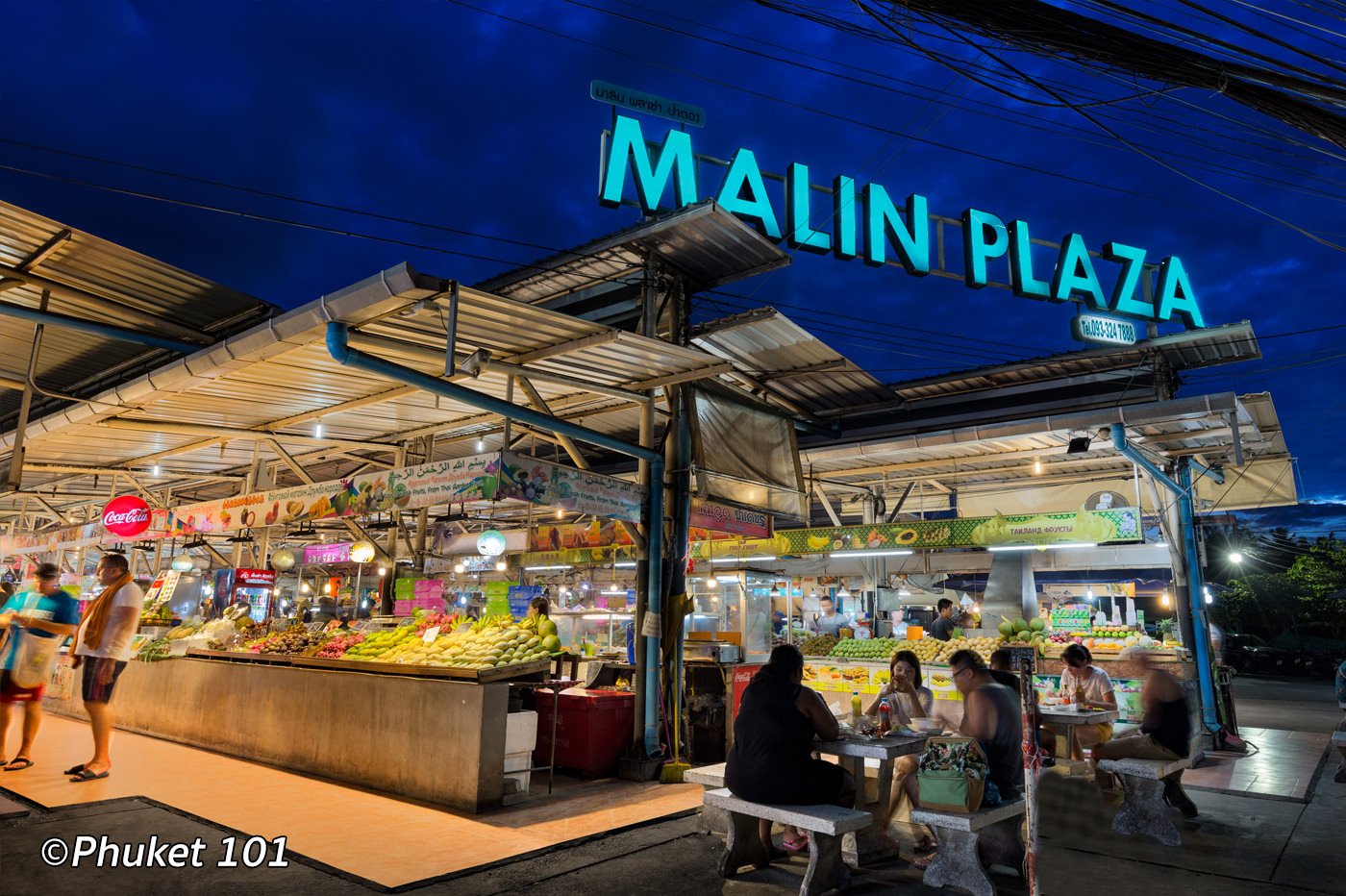 Malin Plaza is a good place to eat, drink, shop and take photos. It may not be as exotic as the Sunday Walking Street Market, but it's open every day of the week and is easy to access if you are in Patong, it's a good way to discover what night markets are.
---
DAY 2: Take an all-day trip
The best way to spend the next day is probably to book a day trip and explore some of the wonders that makes Phuket so famous. Tours are easy to book and they will always pick you up at your hotel in the morning, so it's rather stress-free.
---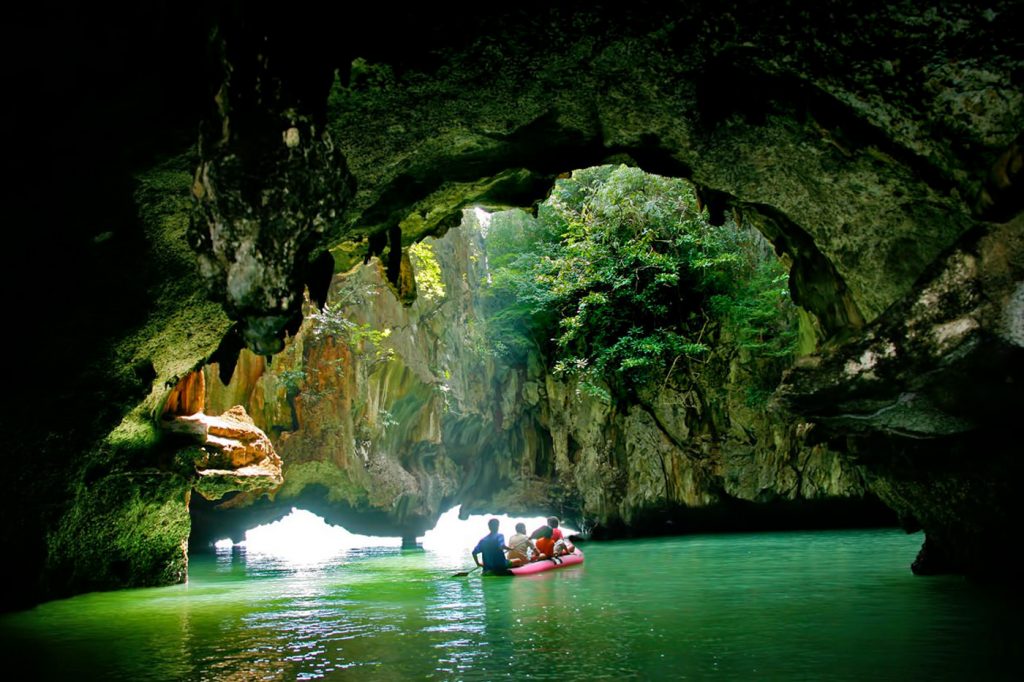 If you only have one day trip to explore around Phuket, you will have to choose between going to the islands or explore the fantastic landscape of Phang Nga Bay. If you travel during the rainy season and you are worried about rough seas, Phang Nga is a recommended choice because the bay is sheltered and the sea always quiet and flat.
---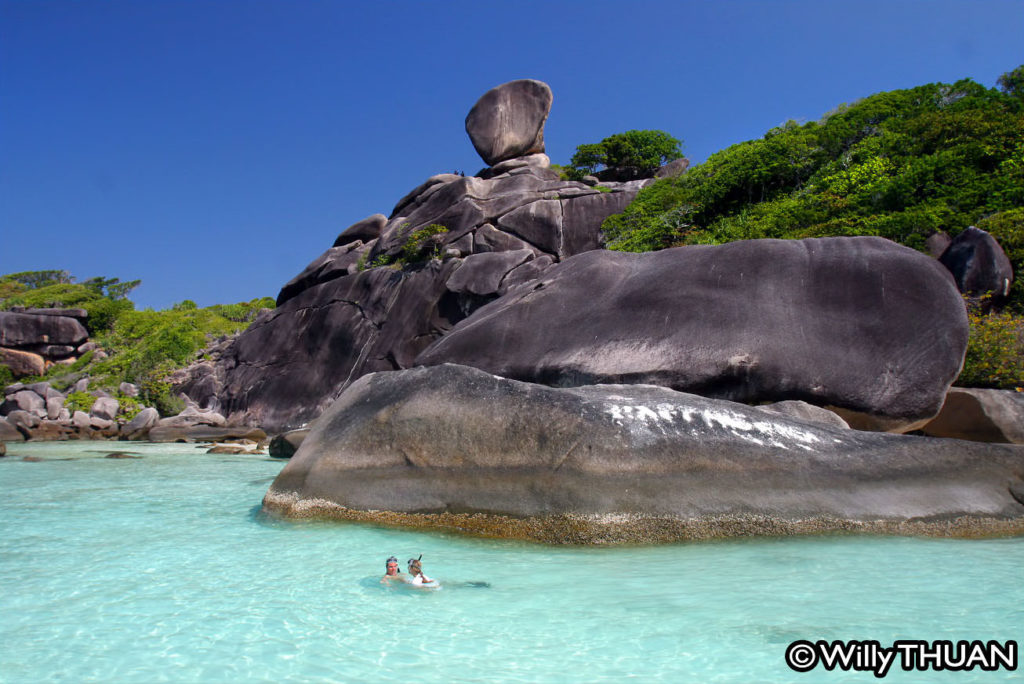 If you can dedicate an entire day to visit a jewel in the Andaman Sea, travel to the Similan Islands. This archipelago is a bit far from Phuket, but the beauty of the beach and the colour of the sea are worth the long trip. Note that the Similans are only open from November 15 to May 15.
---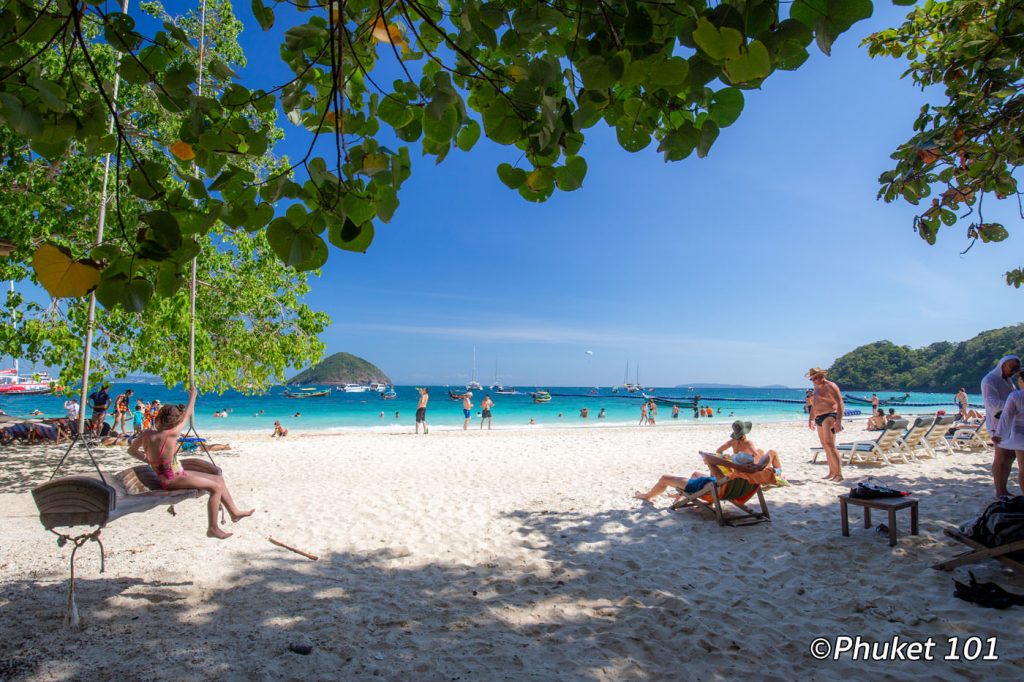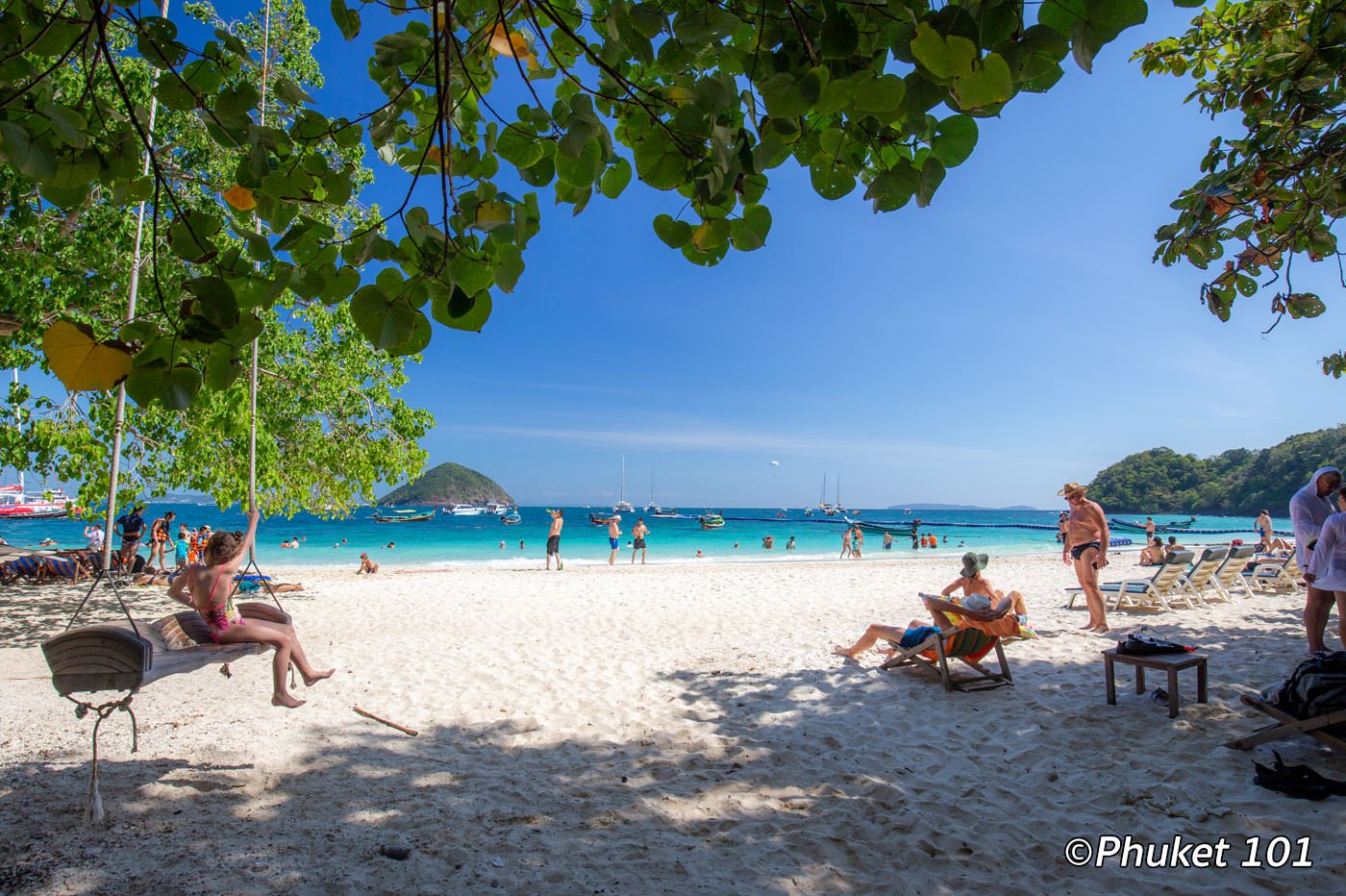 Coral Island is very close to the south of Phuket and very easy to access, you can just book it a couple of days before. The island is superb and the water is very clear, but because it is so beautiful and so easy to reach, it can be very busy. Luckily we tell you how to find some quiet spots to escape the crowds.
---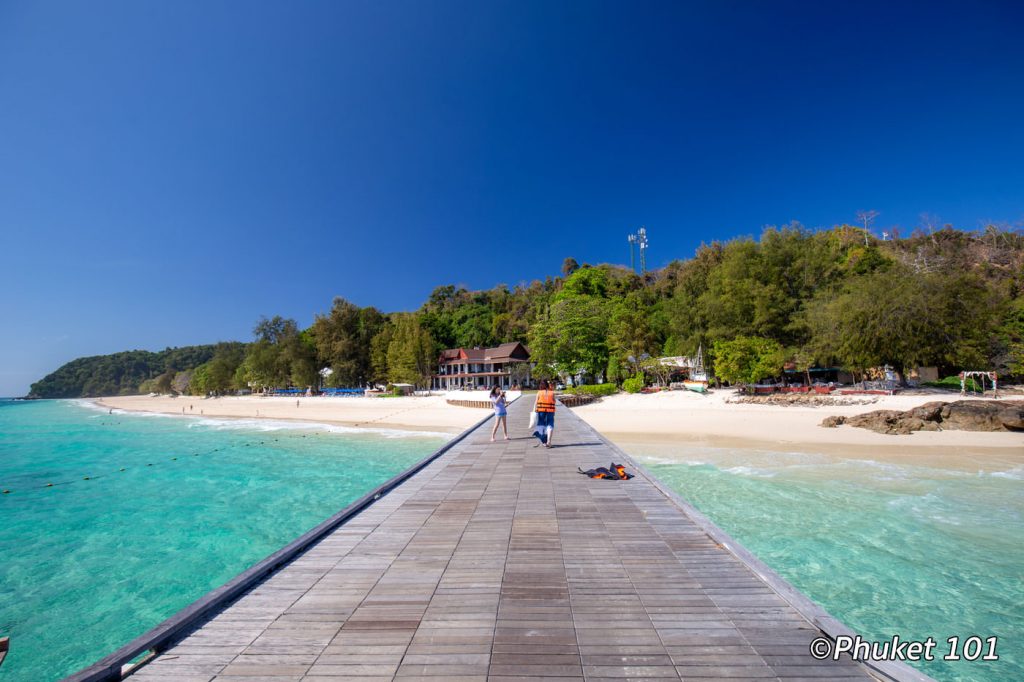 Maiton is another superb island very close to Phuket, but because it is a private island, it hasn't been invaded by hordes of tourists. The island only has a restaurant, a bar and a half-abandoned hotel but it is the perfect hideaway for a day.
---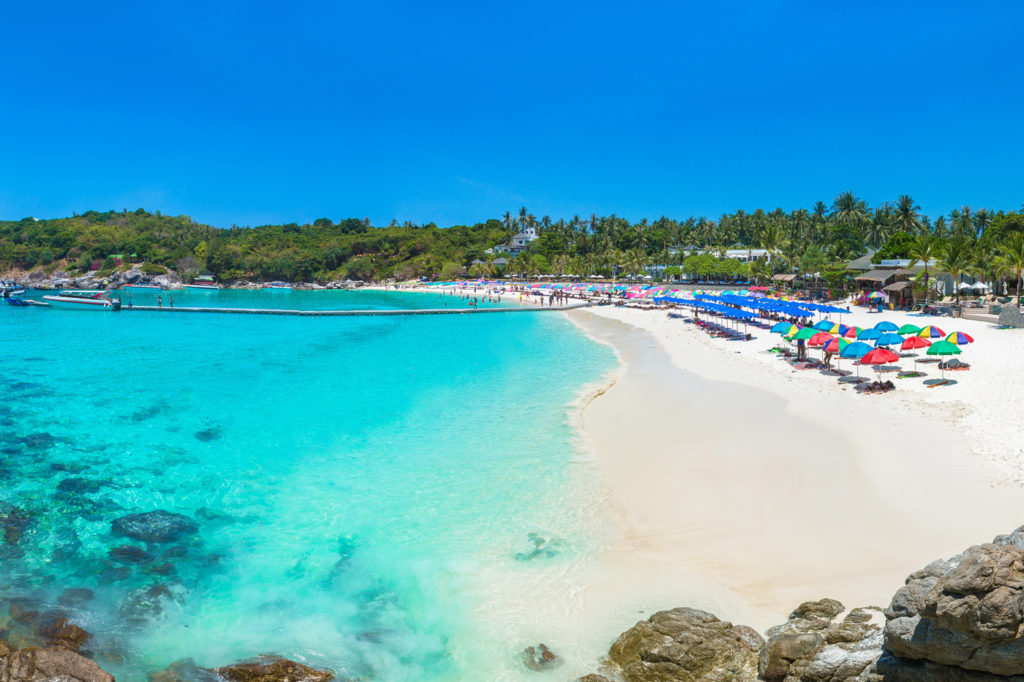 Raya Island is another popular choice to spend a day on a small tropical island. This is where many dive clubs might take you for your first discovery diving experience, as the water is excellent for both scuba diving and snorkelling. There are mainly 2 beaches and 2 nice hotels on this tiny island in case you wish to stay longer.
---
EVENING
---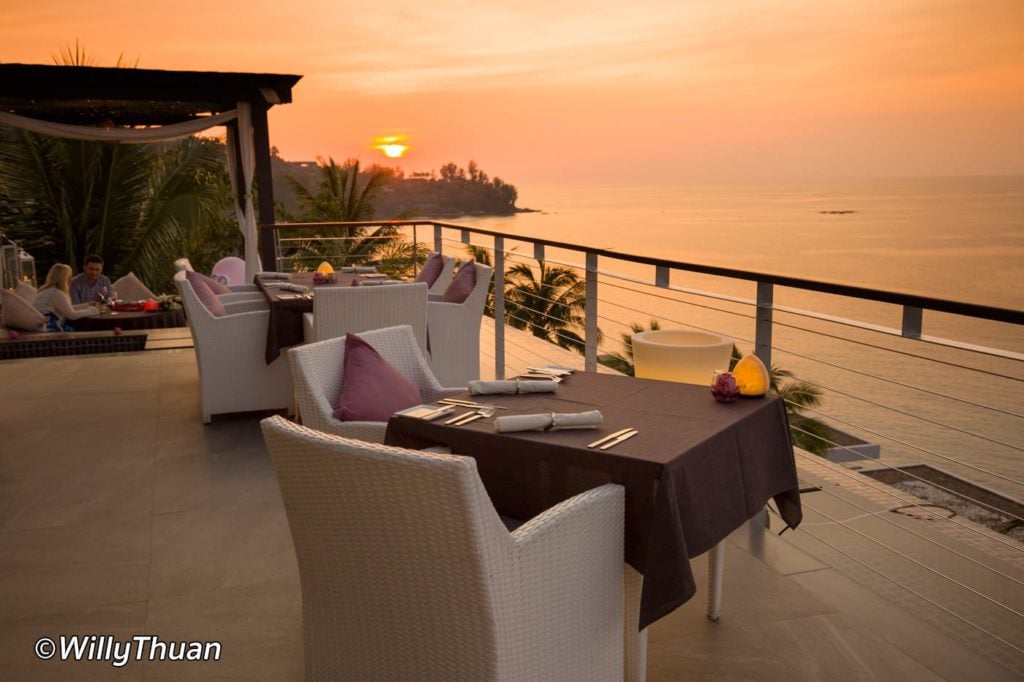 The best way to end the last day is to treat yourself to a nice sunset dinner, and it doesn't have to be expensive. Our page contains a list of restaurants around the island to enjoy that special moment, with different budget options.
---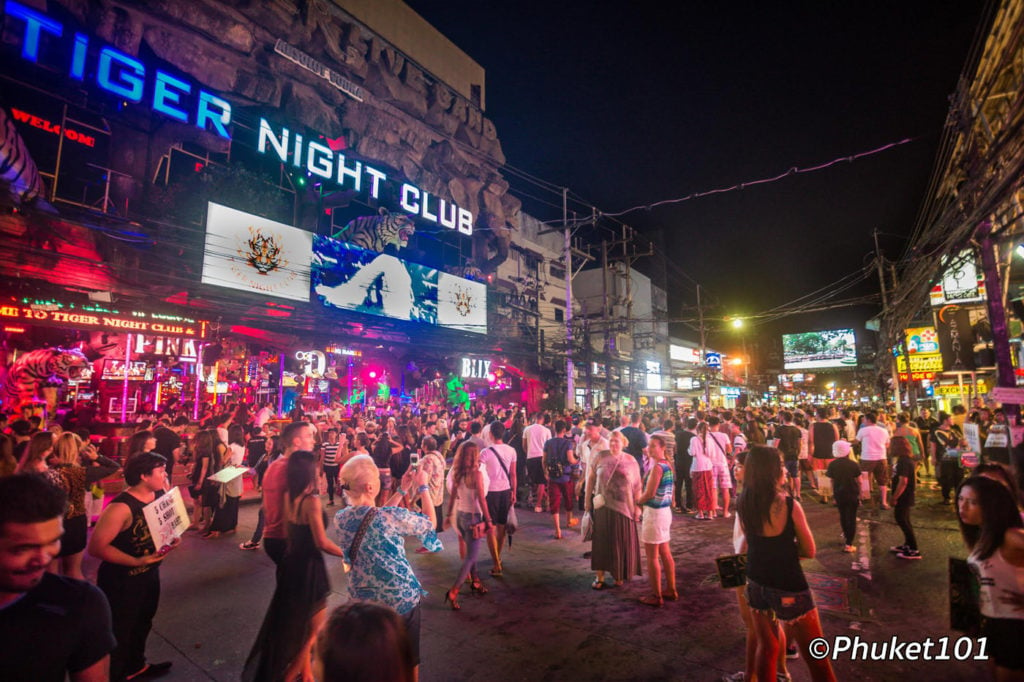 And what would be a 3 days holiday in Phuket without at least one visit to the notorious Bangla Walking Street in Patong? Bangla offers all kinds of entertainment, bars street performances, shopping beer bars, dancing ladies and of course the infamous go-go bars. Just walking up and down the street is an experience in itself: it's bright, colourful and rather spectacular.
---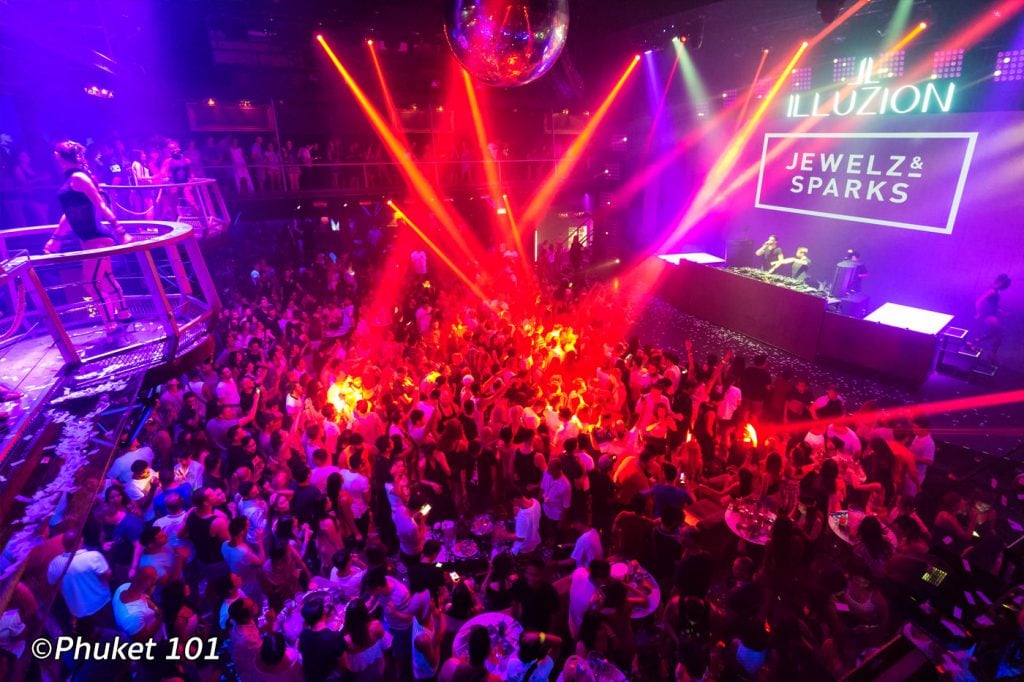 If you really want to make the best of your last day, you can consider visiting a go-go bar (go-go bars in Phuket are more low key than their counterparts in Bangkok or Pattaya), and end the day in a couple of night clubs.
---
DAY 3: North Phuket and Phuket Town
What makes Phuket so attractive it the vast amount of things to see and do. Not many places in the world are blessed with such an array of attractions. You can explore the northern beaches of Phuket in the morning and visit Phuket Town in the afternoon, or do the opposite. Just remember that the sea is a lot bluer in the morning for your photos.
---
MORNING
---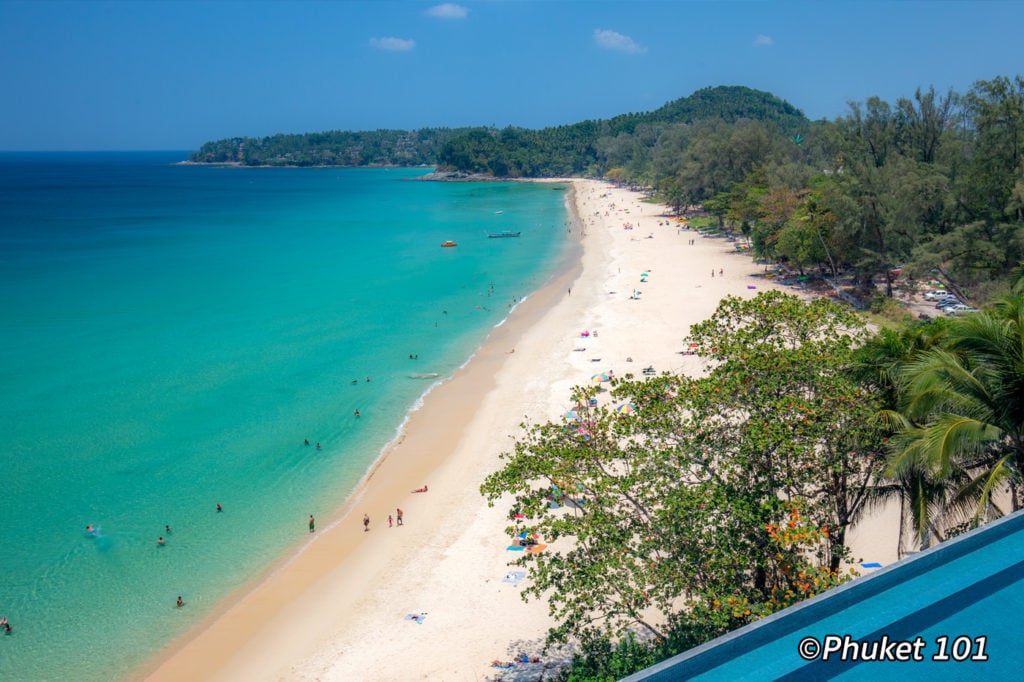 Surin is a beach with a history. It was once lined with restaurants, bars and beach clubs, all the way from north to south and as you can see on the photo above, Surin is quite a long stretch. One day they were all demolished for not having a permit, and in a month, Surin was back to its natural beauty. You still can eat street food or enjoy the only restaurant remaining.
---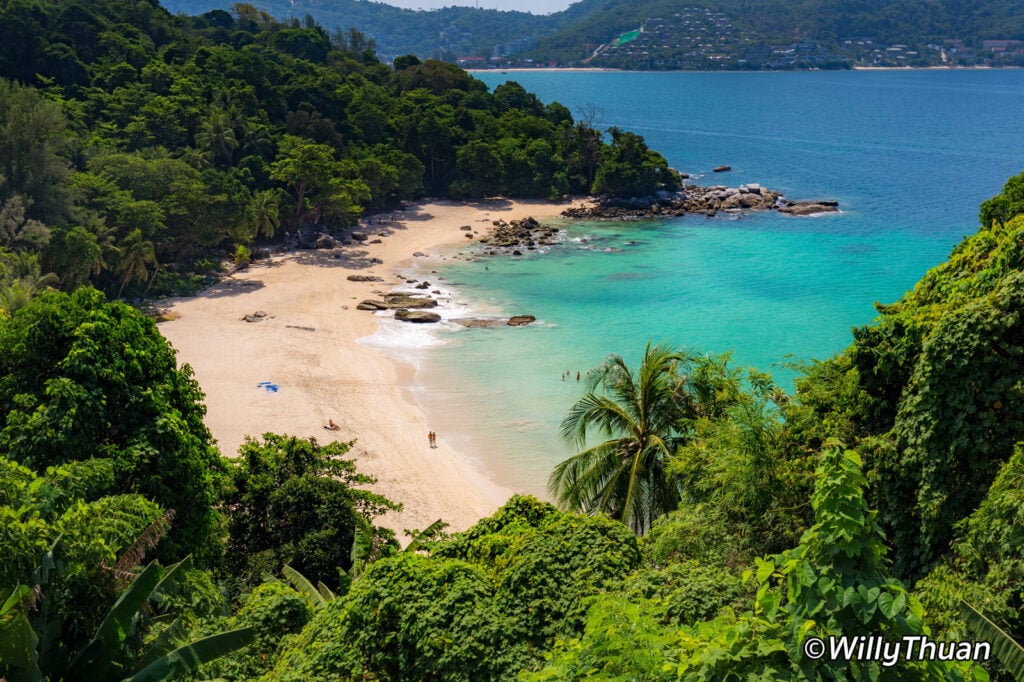 Laem Singh is another beach with a similar story, same same but different. Laem Singh has always been a much-loved creek with soft sand and fringed with coconut trees. It really looks like a movie scene for a tropical paradise. For decades, the place was busy with restaurants and covered with beach chairs. One day, the owner of the land surrounding the beach decided not to allow anyone to cross it anymore. While private beaches don't exist in Thailand, owning the property around makes it impossible to access. Fortunately, there are now 2 ways to go Laem Singh, and since very few people know about it, the beach is mostly deserted.
---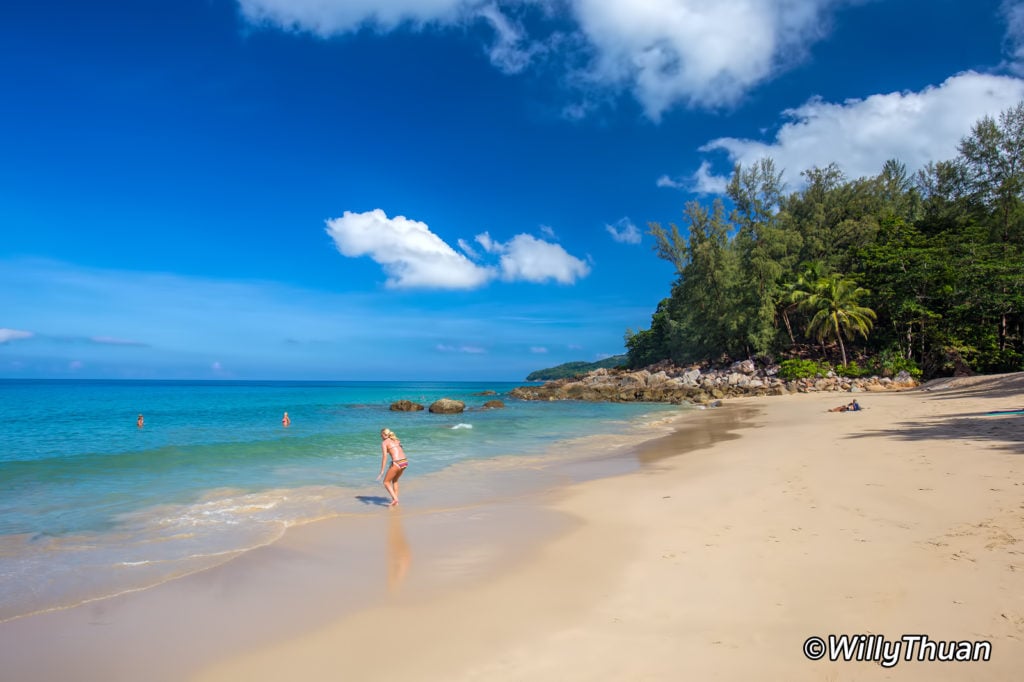 Banana Beach is not very well-known because it is quite out of the way. You have to make an effort to find it then walk down a slope to reach it, but it is really rewarding. Just keep in mind that such small remote beaches are mostly good to visit during high season, which is roughly from November to May. During low season the place may look rather neglected.
---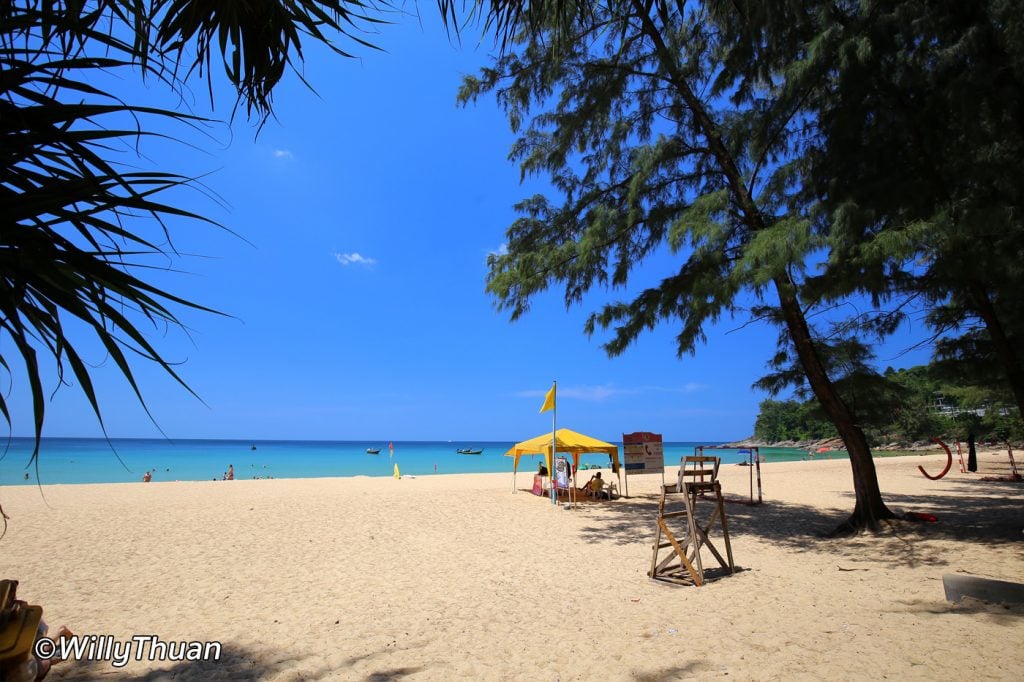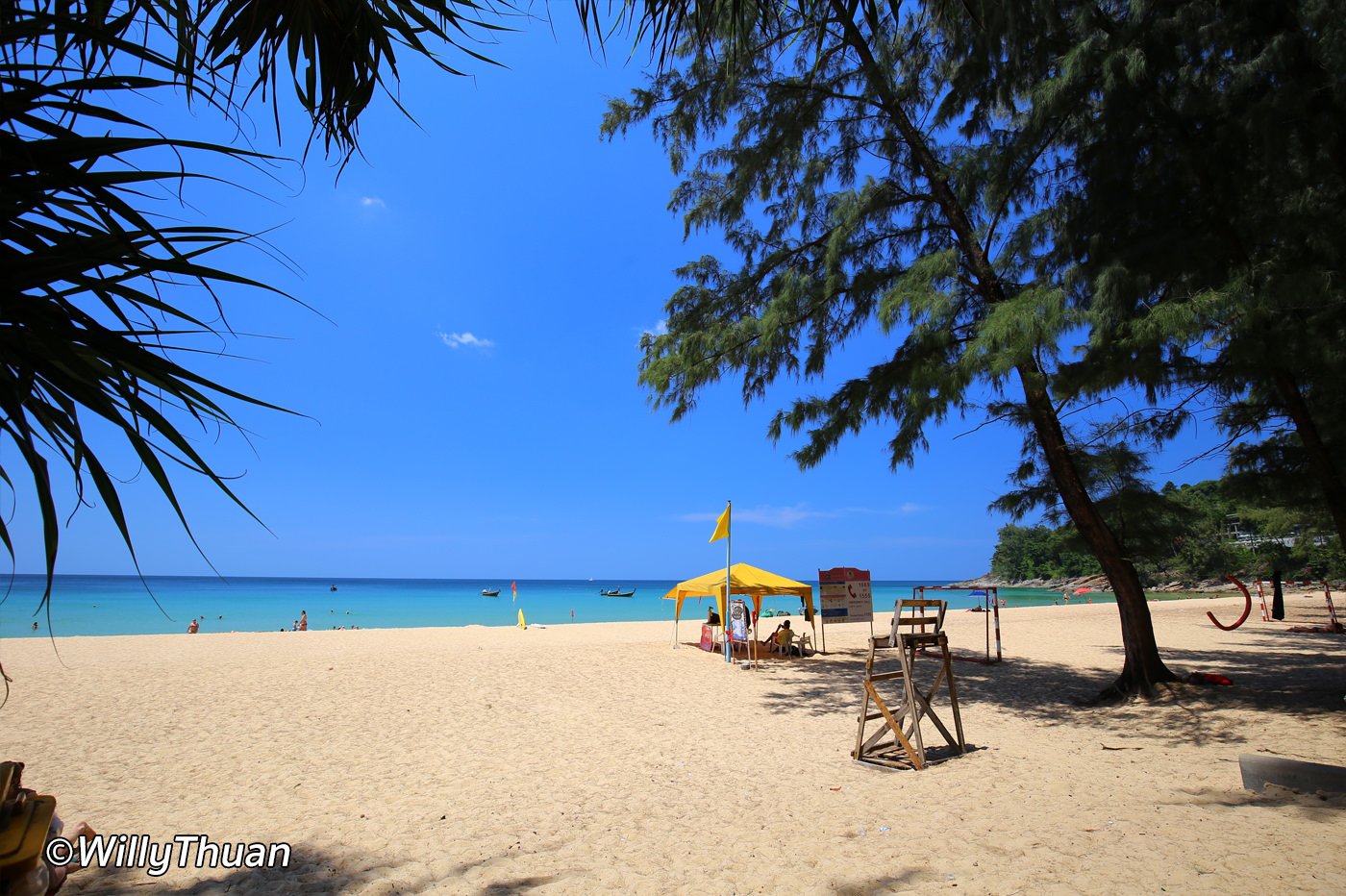 Just a little further is the large and lovely Naithon Beach and its small seaside resort village. Because Naithon is also away from the main road and has managed to keep a low key atmosphere that makes it special.
---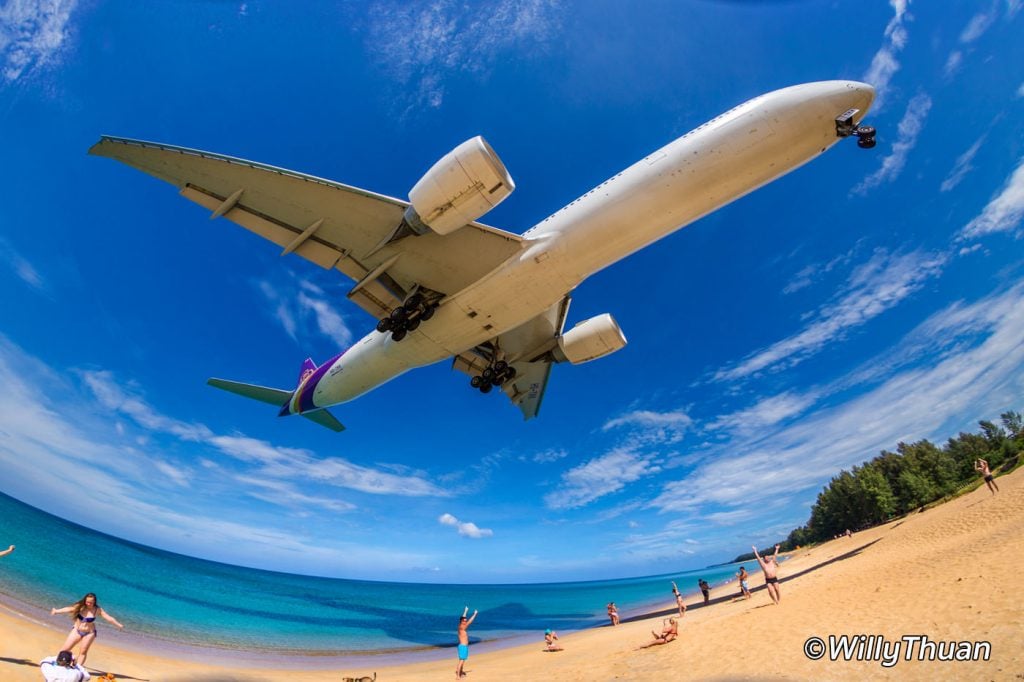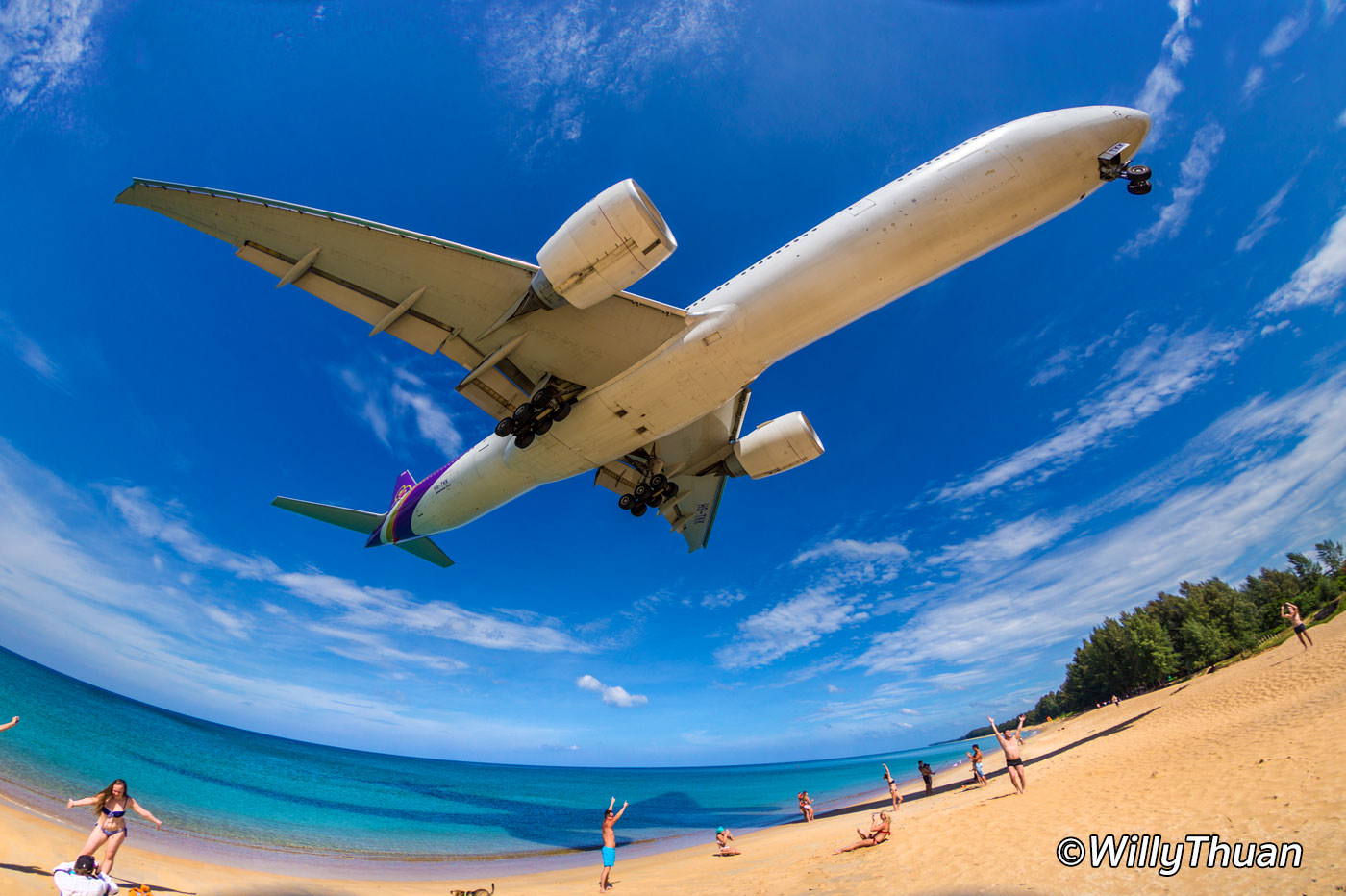 As you drive further north you will reach Mai Khao Beach and its controversial but irresistible attraction: plane landing selfies. In theory, standing in the path of landing planes is not authorized, but the temptation is obviously too strong and each day, dozen of travellers come to spend a couple of hours waiting for the next plane to land, and the next. Planes in final approach fly very low over the beach and the tropical background makes this place a selfie magnet.
---
AFTERNOON
---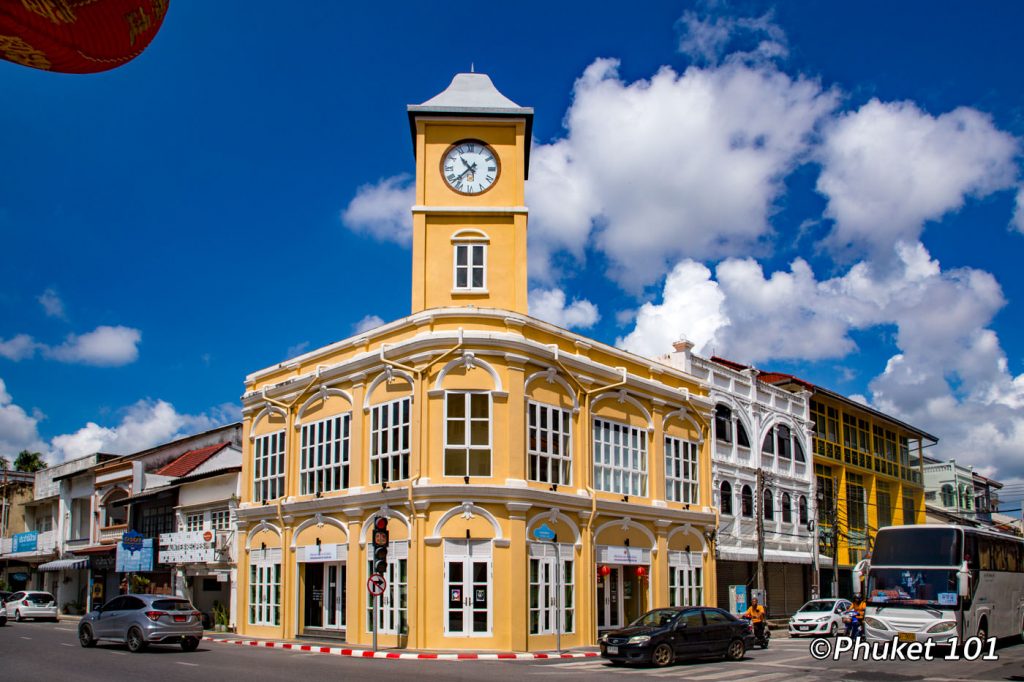 Beyond the beautiful beaches, the historical streets of the Old Phuket Town are a delight to explore. The streets are lined with Sino-Portuguese shophouses and mansions, little cafes and local restaurants serving a truly delicious local Thai food you will never find near the beaches.
---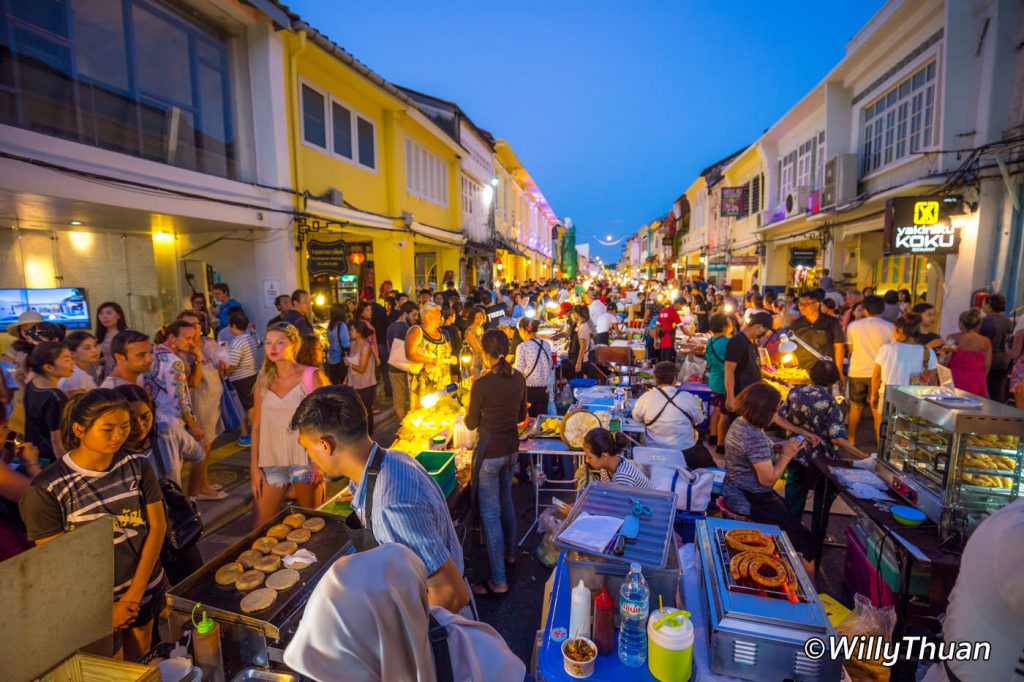 If you happen to be in Phuket Town on a Sunday, don't miss the very popular Sunday Walking Street market on Thalang Road.
---
EVENING
---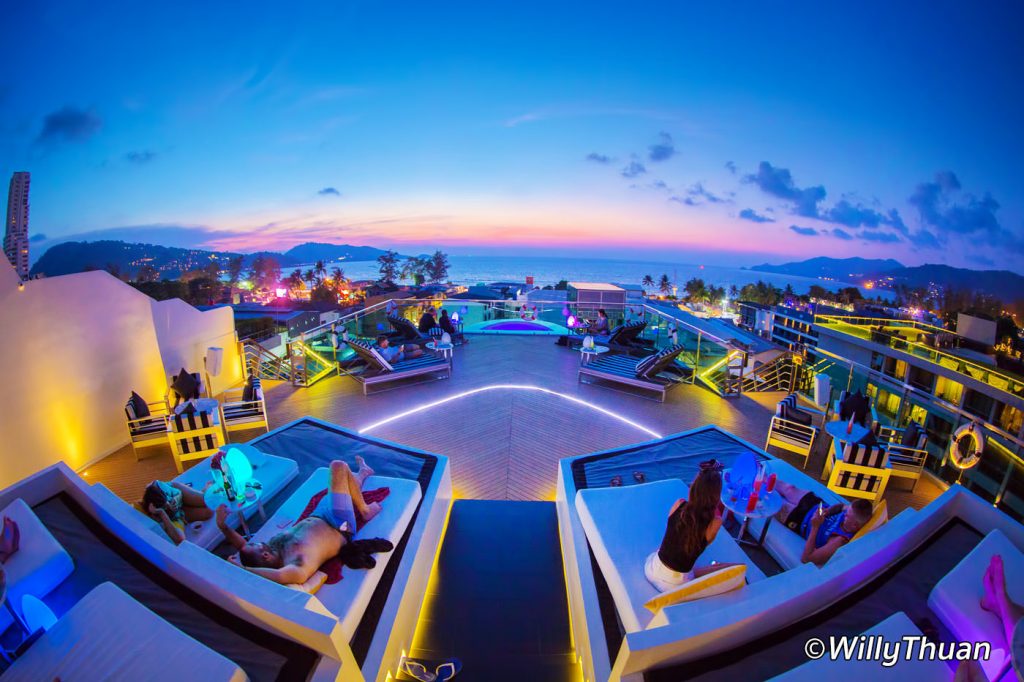 A rooftop bar is a great place to wrap a long day out in the sun or at sea. Phuket has more and more rooftops and hillside bars to choose from around the island. While they are nowhere as impressive as those in Bangkok, they offer beautiful sunset views.
---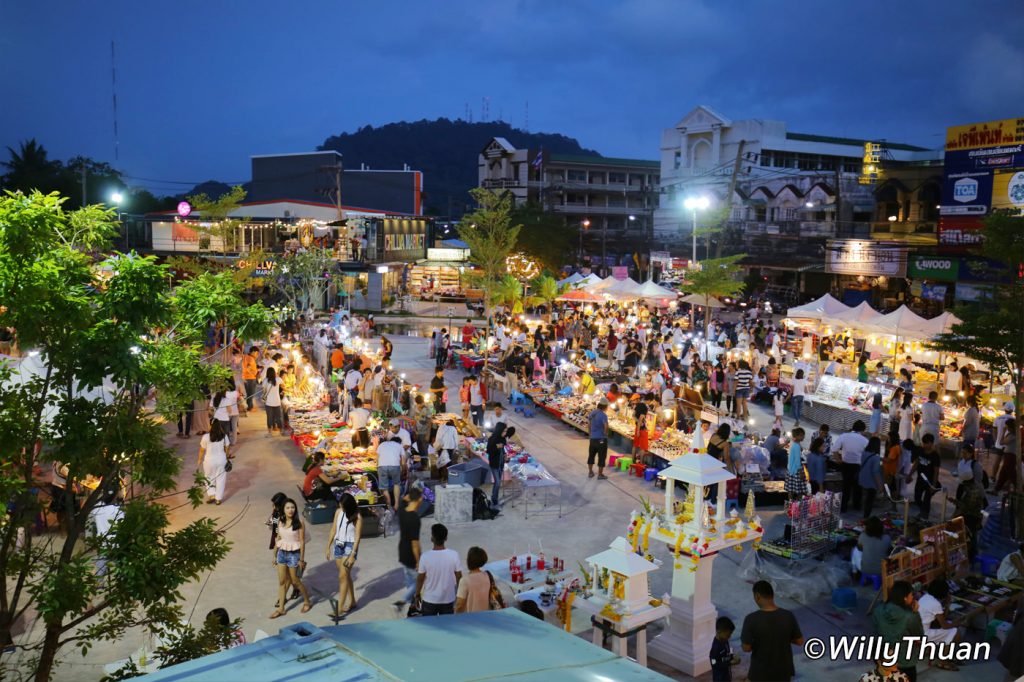 Chillva market, at the entrance of Phuket Town, is an authentic night market to explore if you happen to be around on Wednesday, Thursday, Friday or Saturday. This is your chance to take photos, do some souvenir shopping and discover a lot of local food to experience, including those famous fried insects you probably heard about.
---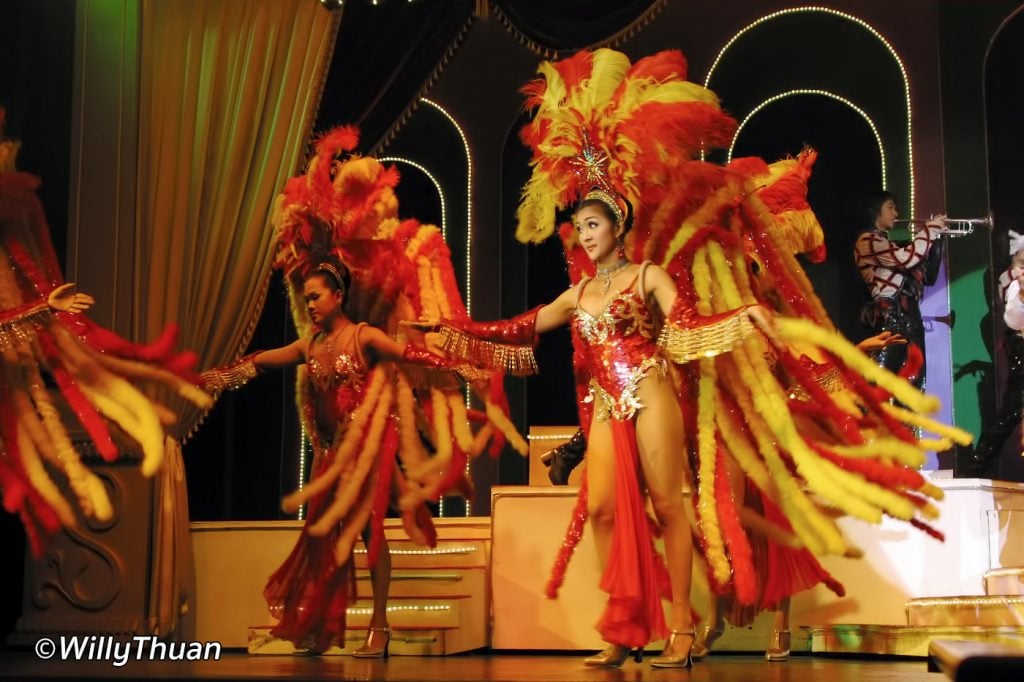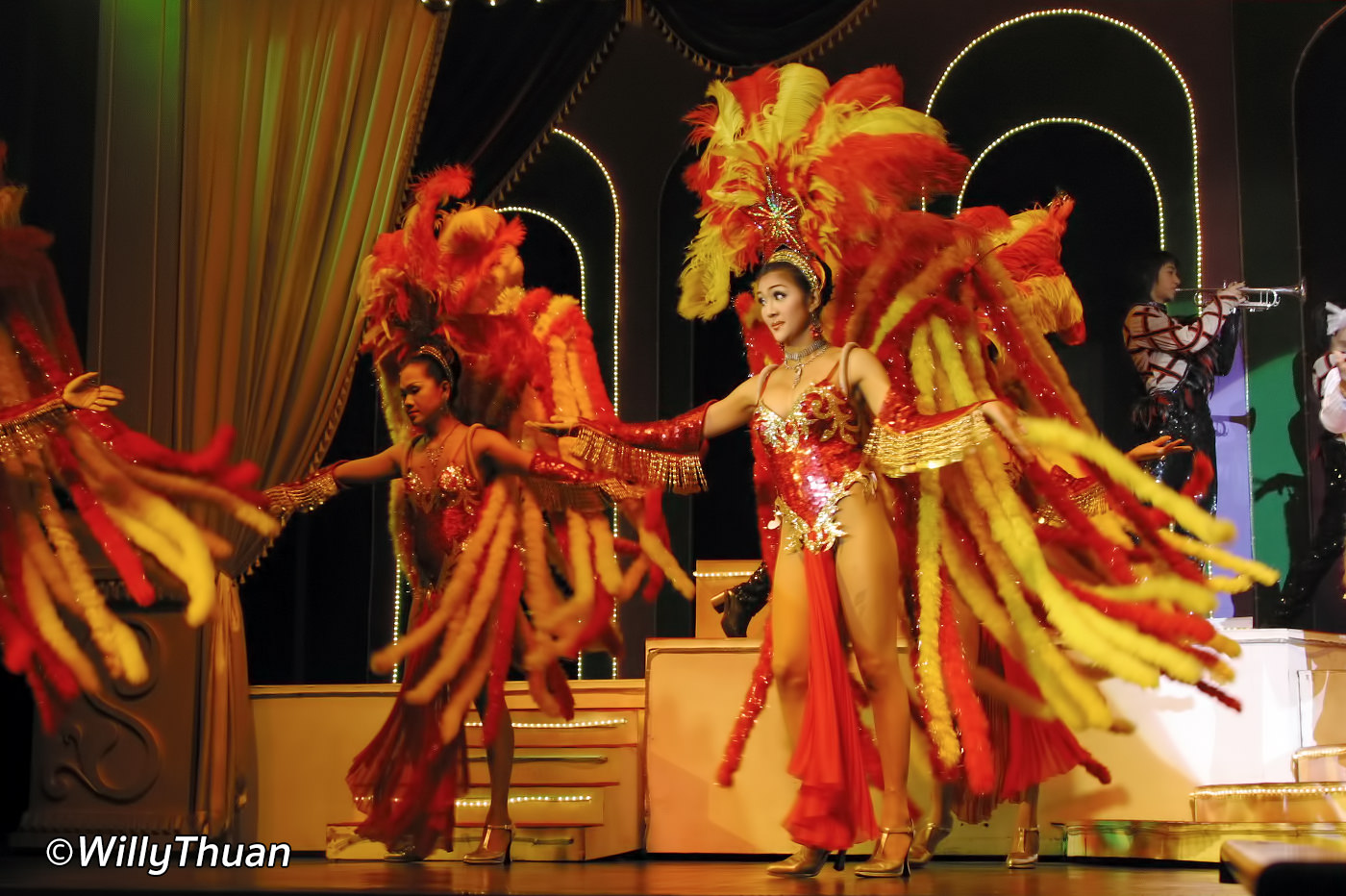 If you prefer to end the day on a more easy-going note, the Phuket Simon Cabaret is a large stage performance running for 2 decades in Patong Beach. The show is colourful and entertaining, but the main catch is the fact that all the pretty female dancers are actually men!
---