3 days itinerary in Phuket
To spend 3 days in Phuket and make the best of it to see as much as you can, planning is essential. Once you have a plan, everything becomes simple, and you can start dreaming and relaxing.
---
There are a few important things you should know about Phuket before starting to plan your itinerary:
Phuket is a small island; you can drive north to south in less than half a day.
There is a lot to visit outside the island too!
There are many islands around, and in most cases, unless you pick an island-hopping day trip, it's better to dedicate a day per island.
Most activities can be booked in Phuket, even at the last minute.
You can book your tours at one of the many tour agents on the streets.
All the tours are easy going and well organised. You will be well taken care of, and the day will go smooth.
There are mainly two seasons in Thailand, and your holiday will depend a lot on the season, but it can be summarised as follow:

High season: the sea is quiet and beautiful, all islands are accessible, but prices are higher, and Phuket is busy
Low season: the sea can be rough (but not always!); it may rain (but not every day!). Prices are much lower, and the island feels relaxed and peaceful.

Mostly there are three ways to go around:
Planning your days can depend on the beach you selected for your hotel, usually north or south of Phuket. However, if you booked a tour, you will be picked up at your hotel.
---
An excellent way to discover Phuket is to spend the first day exploring the island, the second day as a day trip cruise or exploration and end the day with a bit of party, and the 3rd day on the beach and in the old town. We follow this pattern, but this list makes it easy to mix and match days. Have fun!
---
DAY 1: Explore South Phuket Island
Start your three days in Phuket by exploring the landmarks of Phuket's best-known landmarks, then relax on the most famous beaches and end the day on a rooftop or a beach club. Note that we provide a lot of choices, so you can mix and match as you please. The starting point is in the middle of the island (Patong, Kata, Karon).

---
MORNING
---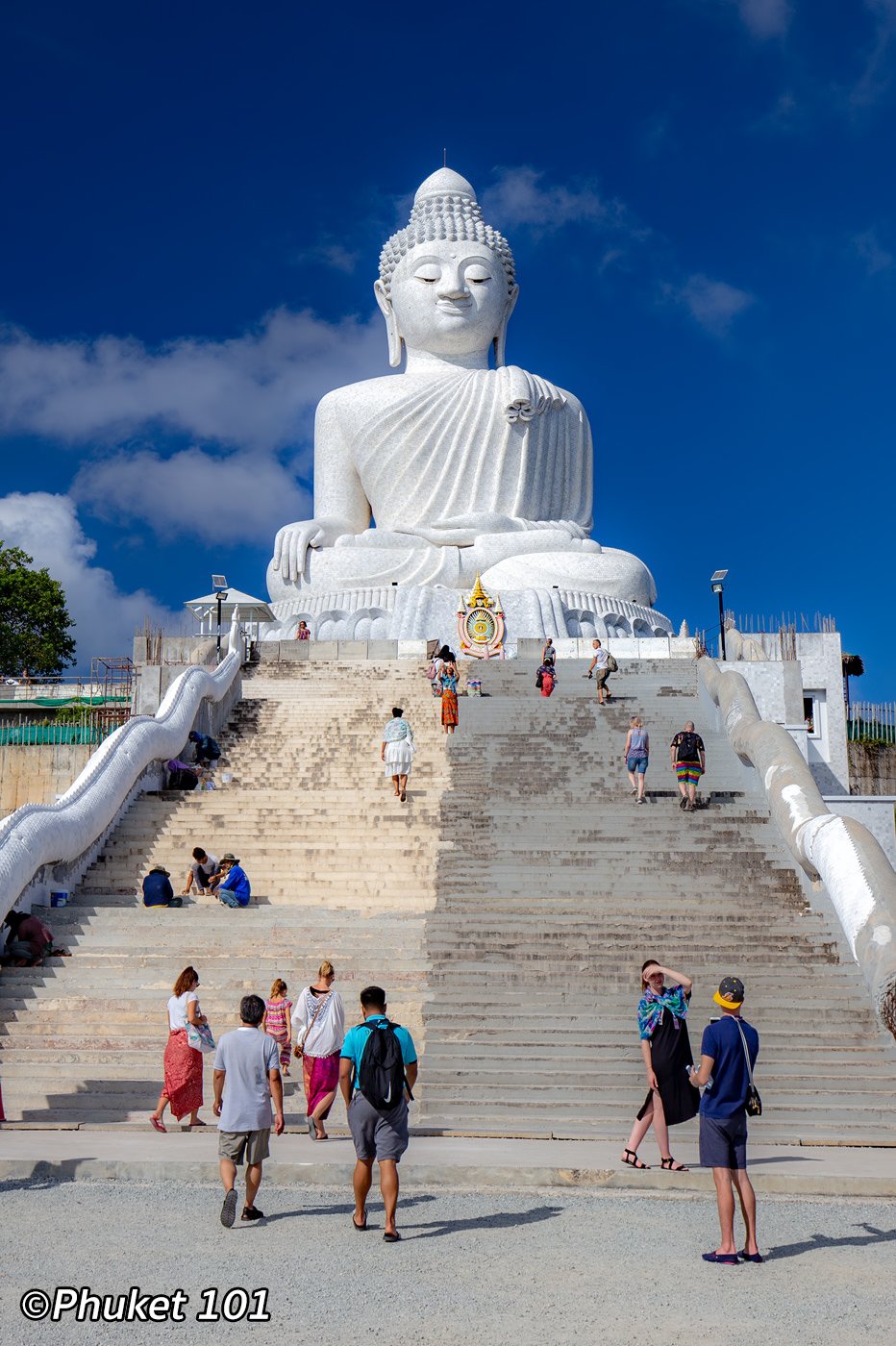 Sitting at the top of a high hill since 2002, the Big Buddha has become the most famous landmark of Phuket. This white marble statue is imposing, and the panoramic views are worth the drive. The road to the top is paved, and the site is easy to access by car or motorbike but remember to drive slowly when going down. The Big Buddha is often part of day trips you can book.
---
Popular Ways to Discover Big Buddha
Phuket 101 receives 250,000 monthly visitors on average (500,000 pageviews/month).
If you wish to advertise on this space or other options available on Phuket 101, just contact us.
Wat Chalong (Chalong Temple) is the most revered temple in Phuket and is usually visited before or after the Big Buddha. The buildings are all carved and decorated, and the warm colours render superbly on a blue sky. The entrance is free, and you can visit inside. Remember to wear shoes and hats when entering the building and dress appropriately.
---
Karon viewpoint offers a magnificent and unique view of three famous beaches of Phuket: Kata Noi, Kata Beach and Karon Beach. The place is easy to access by the main road between Nai Harn and Kata Beach, and there is usually enough parking space. As there is not much to do here, people usually only stay for the few minutes it takes to take photos and selfies.
---
AFTERNOON
---
Nai Harn is a wonderful beach in the island's south, known for powdery white sand and crystal clear waters in the high season. There are a few local restaurants in the shade of the trees for a casual meal and maybe a beach massage after lunch if you need to recover from jet lag.
---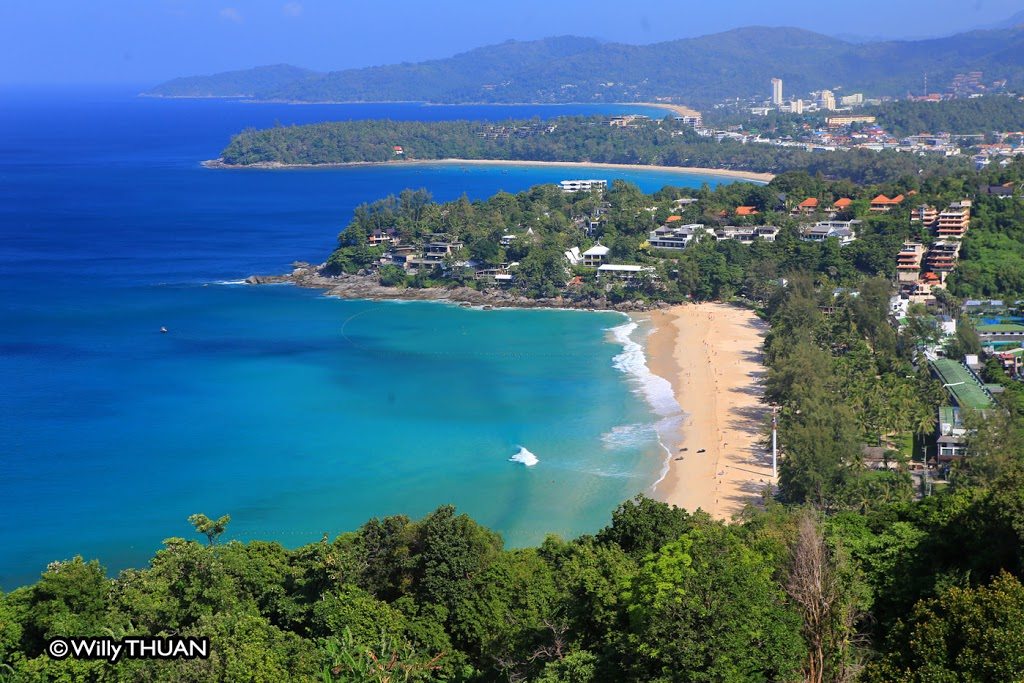 You can stop at the beautiful Kata Noi beach as you drive up north. There is not much to do here since a hotel occupies the entire beachfront, but it is truly a beautiful sandy beach.
---
Kata is the second most popular beach in Phuket (after Patong). The beach is vast and beautiful, with a few restaurants at each end of the beach where you can enjoy a local meal. Travellers often book their hotels in Kata as there are many shops and restaurants to enjoy; keep in mind that very few of them are on the beachfront, which the Club Med Resort mostly occupies.
---
Karon is a big sandy bay on the west coast of Phuket, just next to Kata and on the way to Patong. You can relax on the beach and enjoy a drink or a massage. It's worth a stop for a photo, but it is mostly a beach to lie down, swim and relax as there are no real attractions or landmarks in Karon.
---
EVENING
---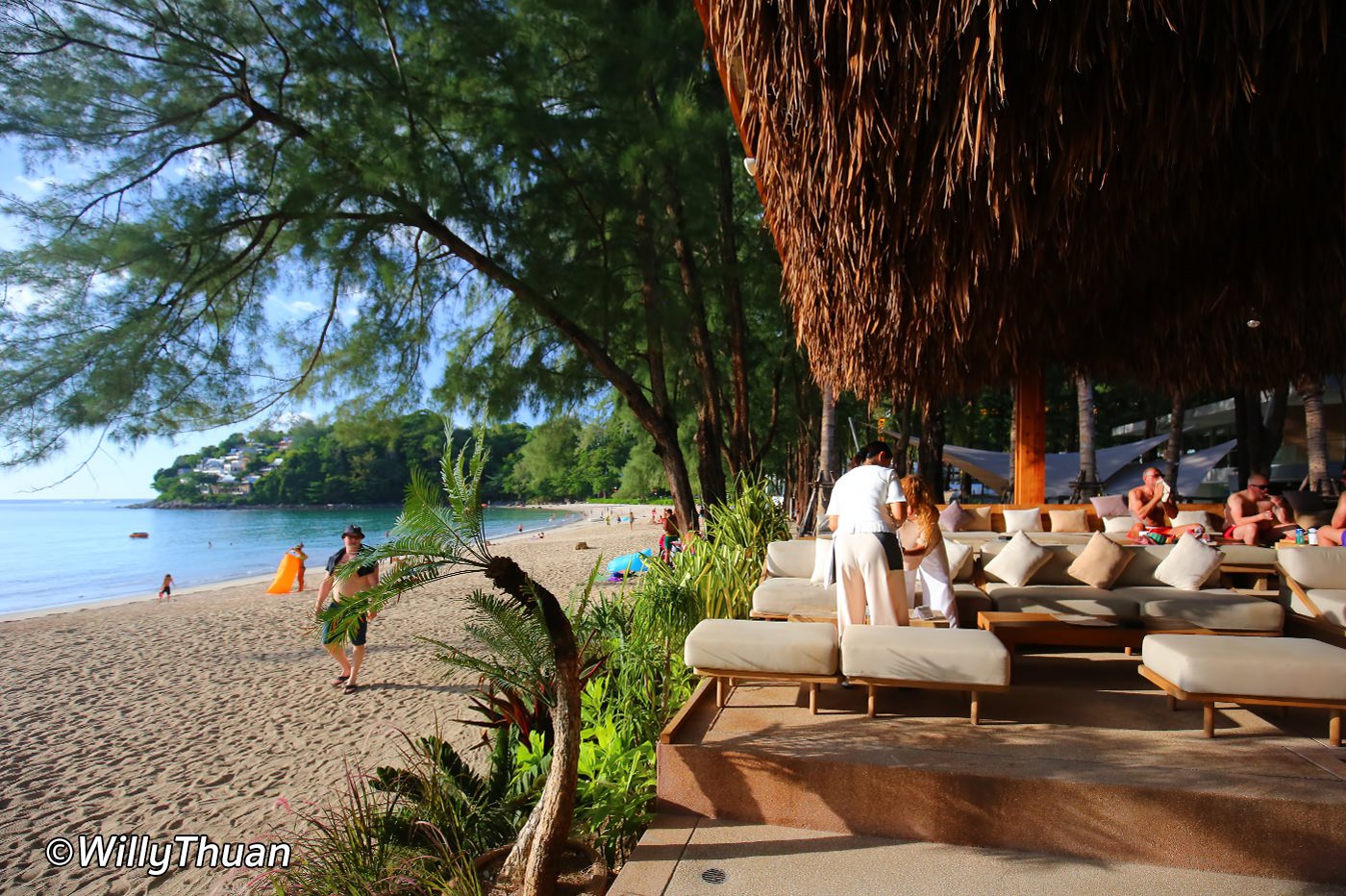 At the end of your day, depending on where your hotel is, a beach club is a great way to enjoy a sunset with a drink or even tapas. There are quite a few on the west coast of the island, and the most famous are, of course, Cafe Del Mar on Kamala Beach and Catch Beach Club on Bangtao, but there are more, so have a look at the list and see if there is one near you. Read more
---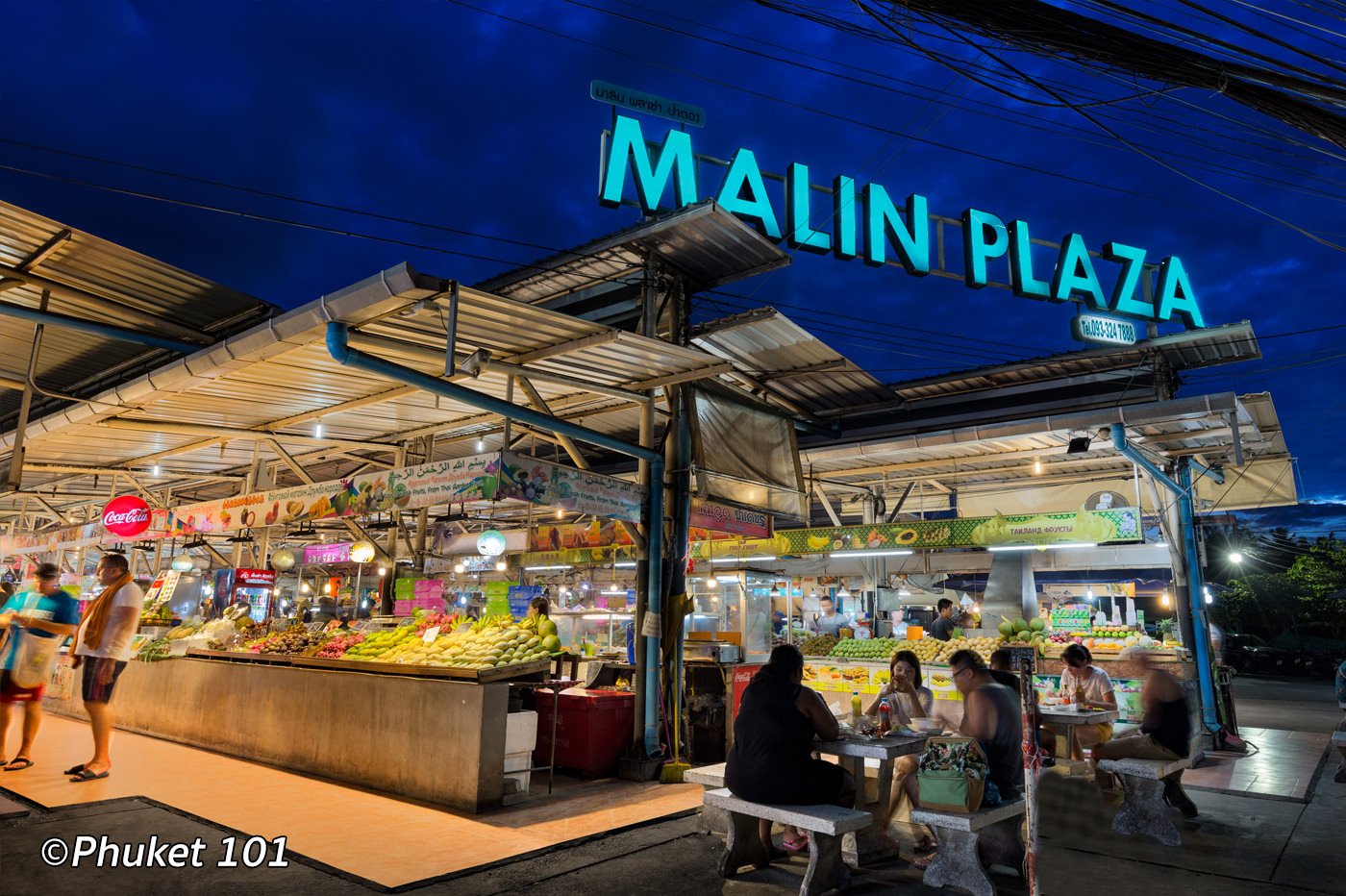 Malin Plaza is fun to eat, drink, shop and take photos. It may not be as exotic as the Sunday Walking Street Market, but it's open every day of the week and is easy to access if you are in Patong; it's an excellent way to discover what night markets are.
DAY 2: Day trip outside Phuket
The best way to spend the next day is probably to book a day trip and explore some of the wonders that make Phuket so famous. Tours are easy to book, and they will always pick you up at your hotel in the morning, so it's relatively stress-free.
---
---
---
---
---
---
EVENING
---
---
---
---
DAY 3: North Phuket and Phuket Town
What makes Phuket so attractive is the vast amount of things to see and do. Not many places are blessed with such an array of attractions. You can explore the northern beaches of Phuket in the morning and visit Phuket Town in the afternoon, or do the opposite. Just remember that the sea is a lot bluer in the morning for your photos.
---
MORNING
---
---
---
---
---
---
AFTERNOON
---
---
---
EVENING
---
---
---
---
Rent a van with a driver
Renting a van with a driver for the day is one of the best ways to explore Phuket without stress. They can speak English and customise the places to visit as you wish.
---
More Phuket itineraries
---
FAQs about 3 days in Phuket