---
Phuket best radna restaurant
---
Khun Jeed's Yod Pak Restaurant is an institution in Phuket Town and one of the best local restaurants on the island. It is open as far as I can remember, which is more than 20 years now. It became famous for a dish Thai people love called radna. Radna is a Thai-Chinese noodle dish served with pork, beef, chicken or seafood, but mostly known for a large amount of gravy served on top. Recently, Khun Jeed Yod Pak Restaurant has been listed in the Michelin Guide for Phuket.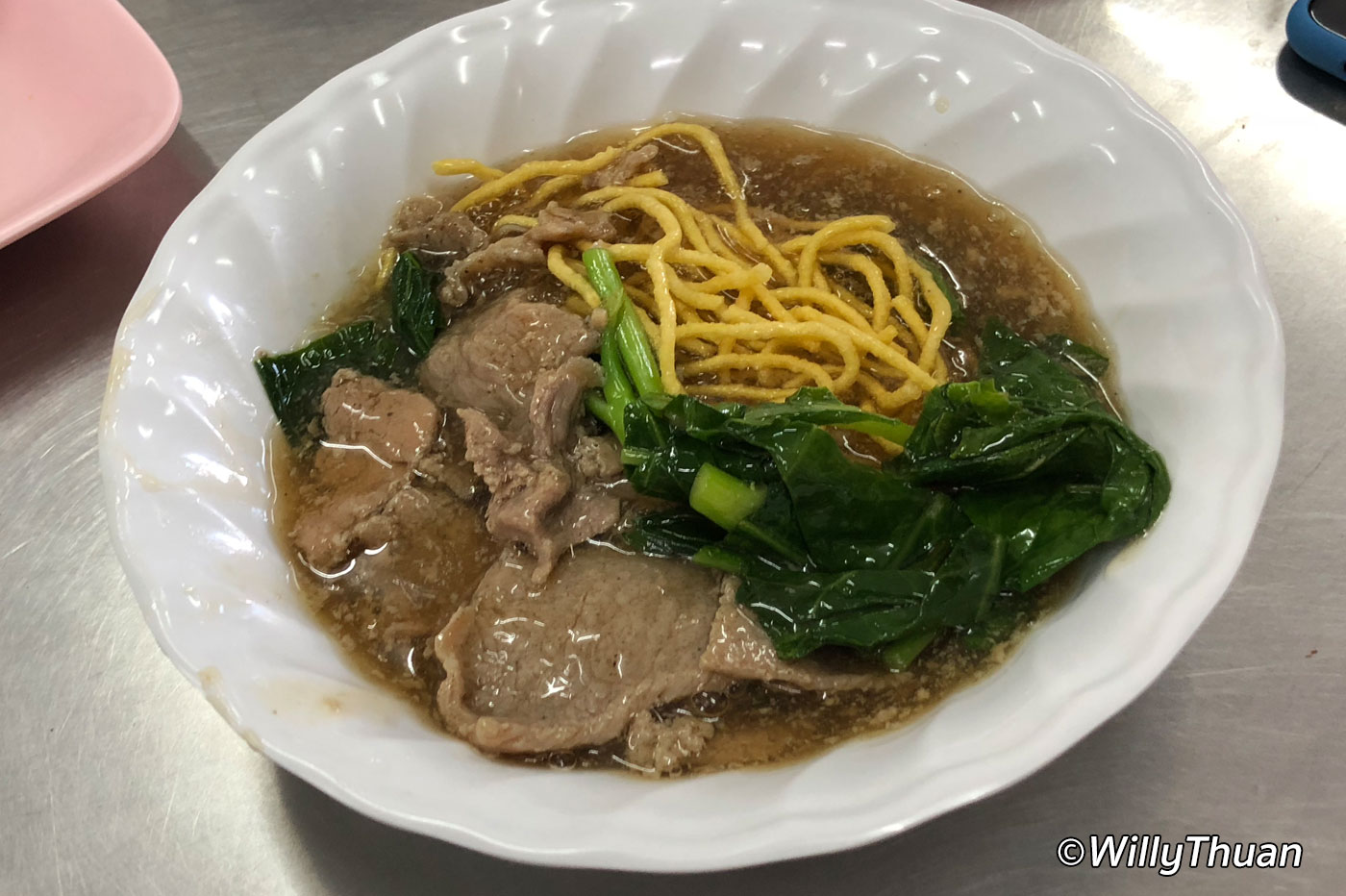 The classic version comes with large rice noodles but you can request rice vermicelli. While Faa loves it, I didn't like it at first. A little too 'slimy' to my taste. In addition, each restaurant prepares radna in a different way some can be rather tasteless, and you will mostly remember how slimy it was. So not a great way to experience a dish with such a strong personality. But try it in the right place and you will have a surprise.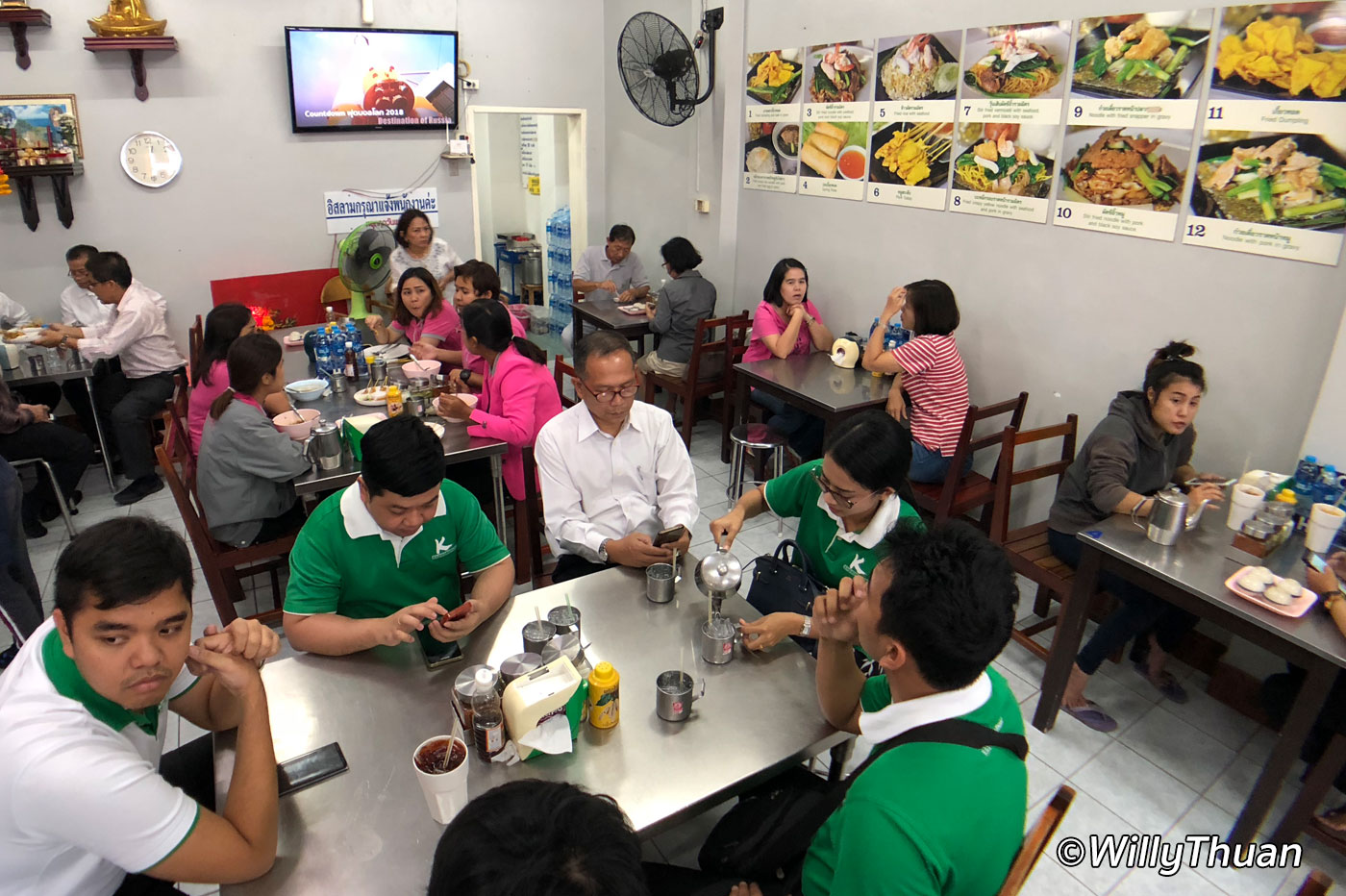 ---
Khun Jeed Yod Pak Restaurant looks very modest, the way great local holes in the wall often are, but it's always packed, no matter which day of the week. The cooking is done at the front of the restaurant, literally in the street! And it works! The chef cooks both radna and satay in front of people walking by and the smell seems irresistible: there is literally a queue!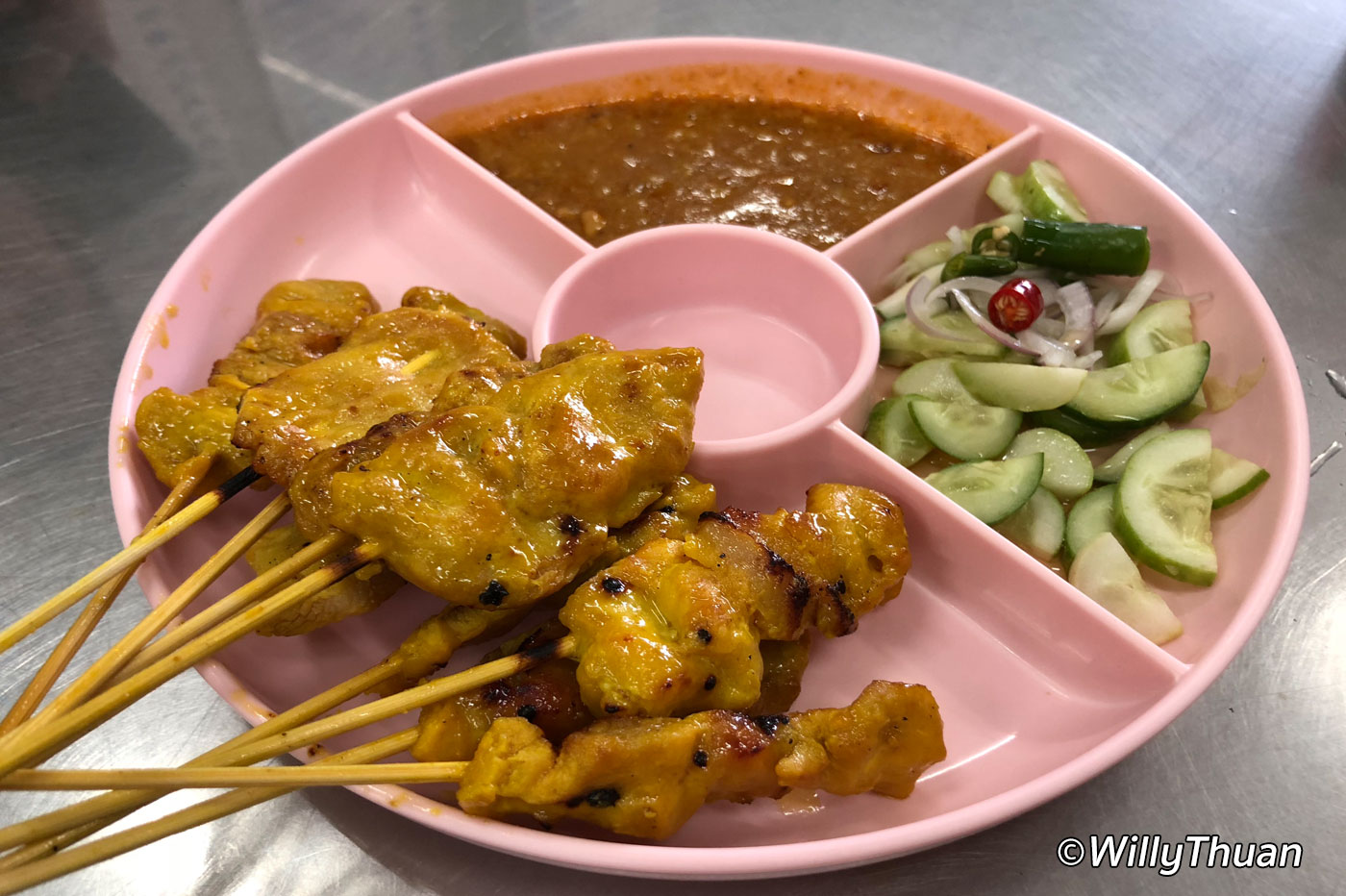 So be patient, line up a little and your turn will soon come. This is not a fancy restaurant. People come, sit, order fast because they know already know what they want, and get served fast because the chef cooked this dish over and over every day.
A plate of radna is 45 baht for normal size and 50 baht for a large serving. Khun Jeed serves other dishes including amazing satay and 'How Jor', which are deep-fried crab meat rolls (100 baht).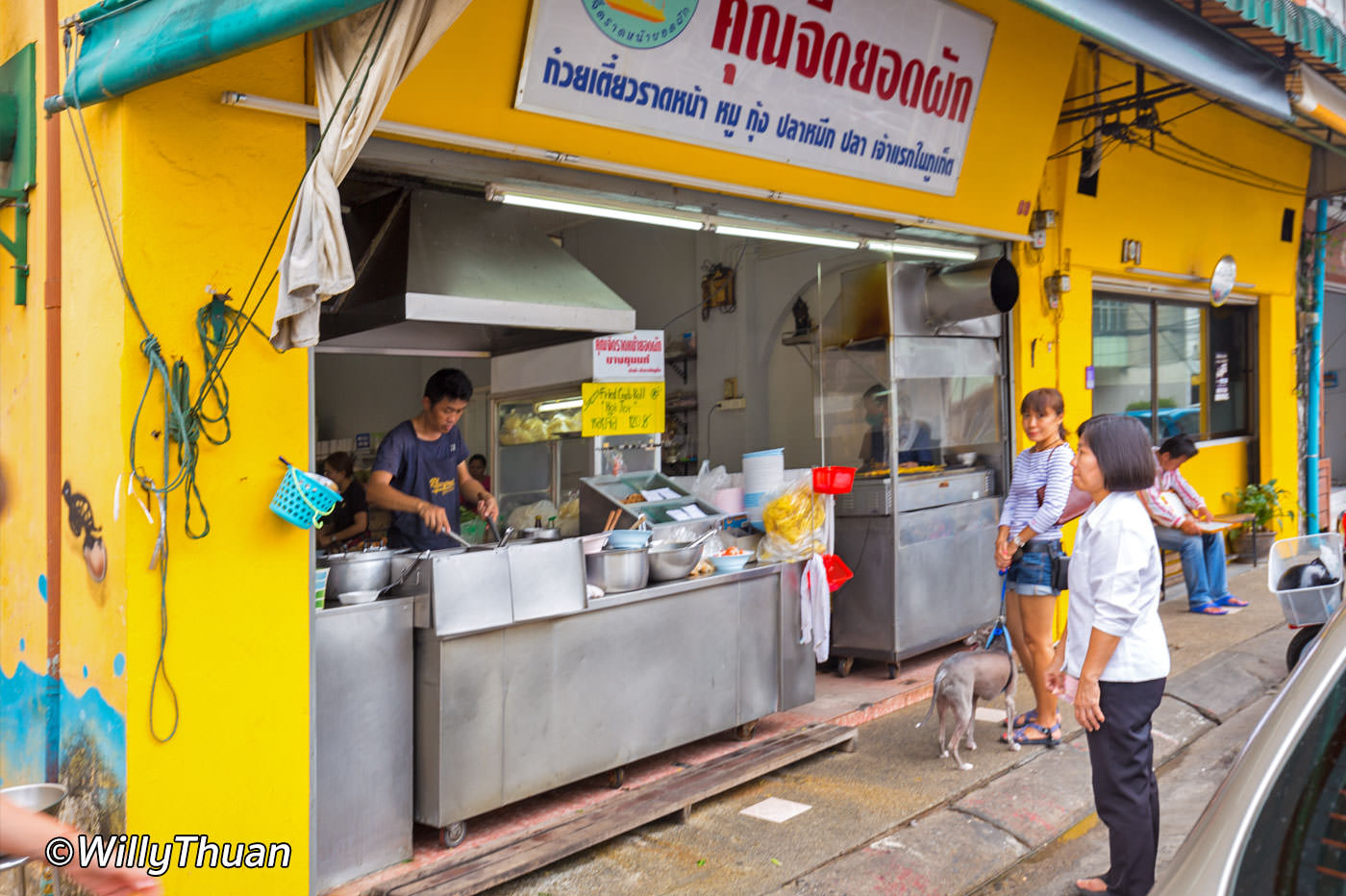 Originally the restaurant was smaller but success and demand were such that Khun Jeed Radna doubled in size. it's very easy to spot the bright yellow restaurant with mural paintings on Phang Nga road (which is parallel to the famous Thalang Road)
---
More Photos
---
Khun Jeed Yod Pak Restaurant Info
Location: Phuket Town
Address: 31 Phangnga Rd, Talat Yai, Phuket Town, Phuket 83000
Open: 9 am – 8:30 pm, closed on Wednesday
Phone: 084 1875 737
Price: Cheap
---
Khun Jeed Yod Pak Restaurant Map
---
More reading