A luxury Steakhouse in Surin
Wagyu Steakhouse is a fine-dining restaurant located in Surin Beach on the west coast of Phuket, part of the nearby and well-known Twinpalms Hotel. The restaurant is renowned for its high-quality wagyu beef, cooked to perfection using a Josper charcoal oven. The menu also includes a variety of other meats, seafood, and side dishes.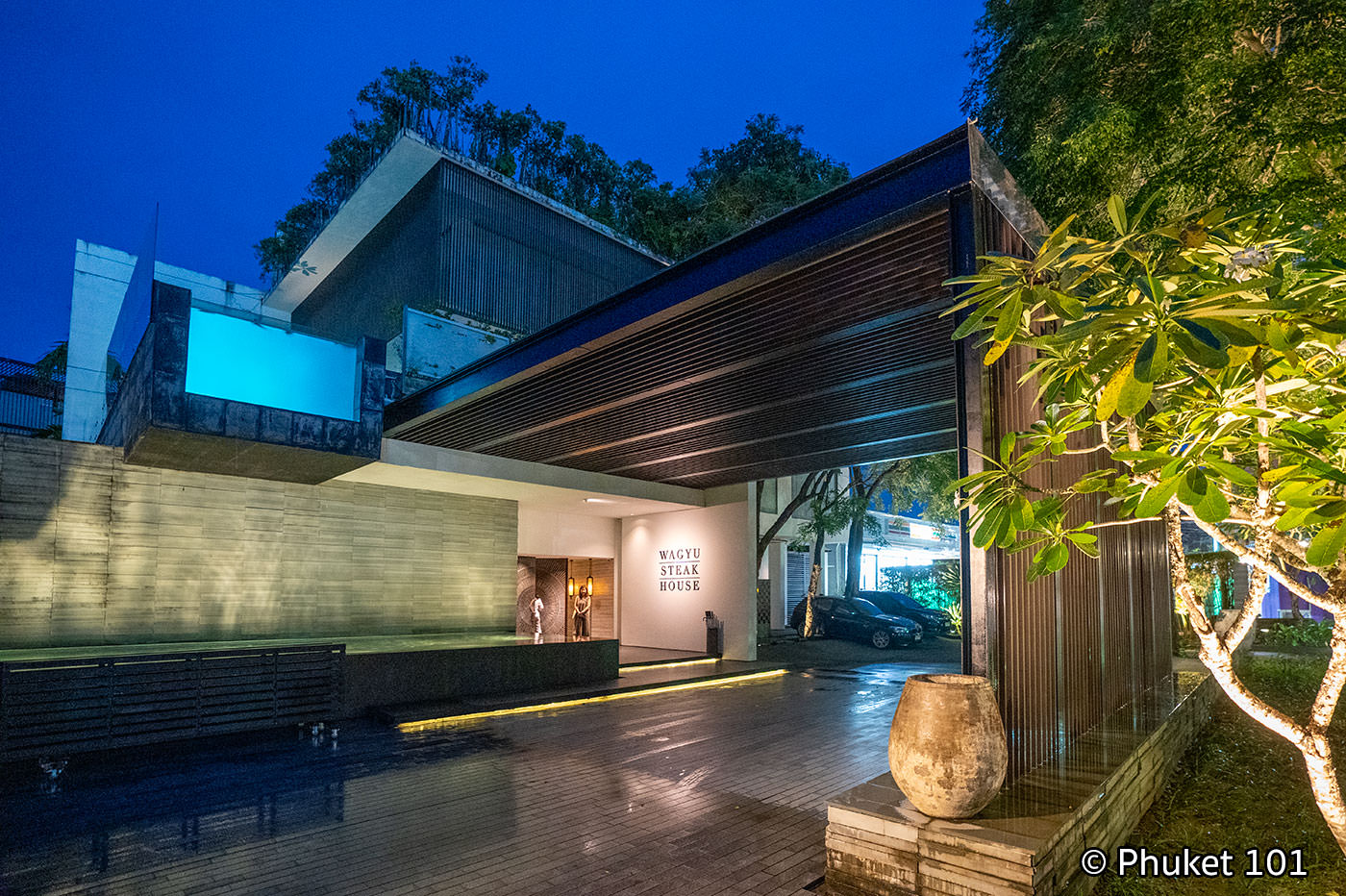 As you approach the restaurant, which is on the road that leads to Bangtao Beach but is not too far from the beach, you know this is not going to be your usual dining experience. The building is elegant and superbly designed with a beautifully crafted door leading to the welcome area and a cosy cocktail bar.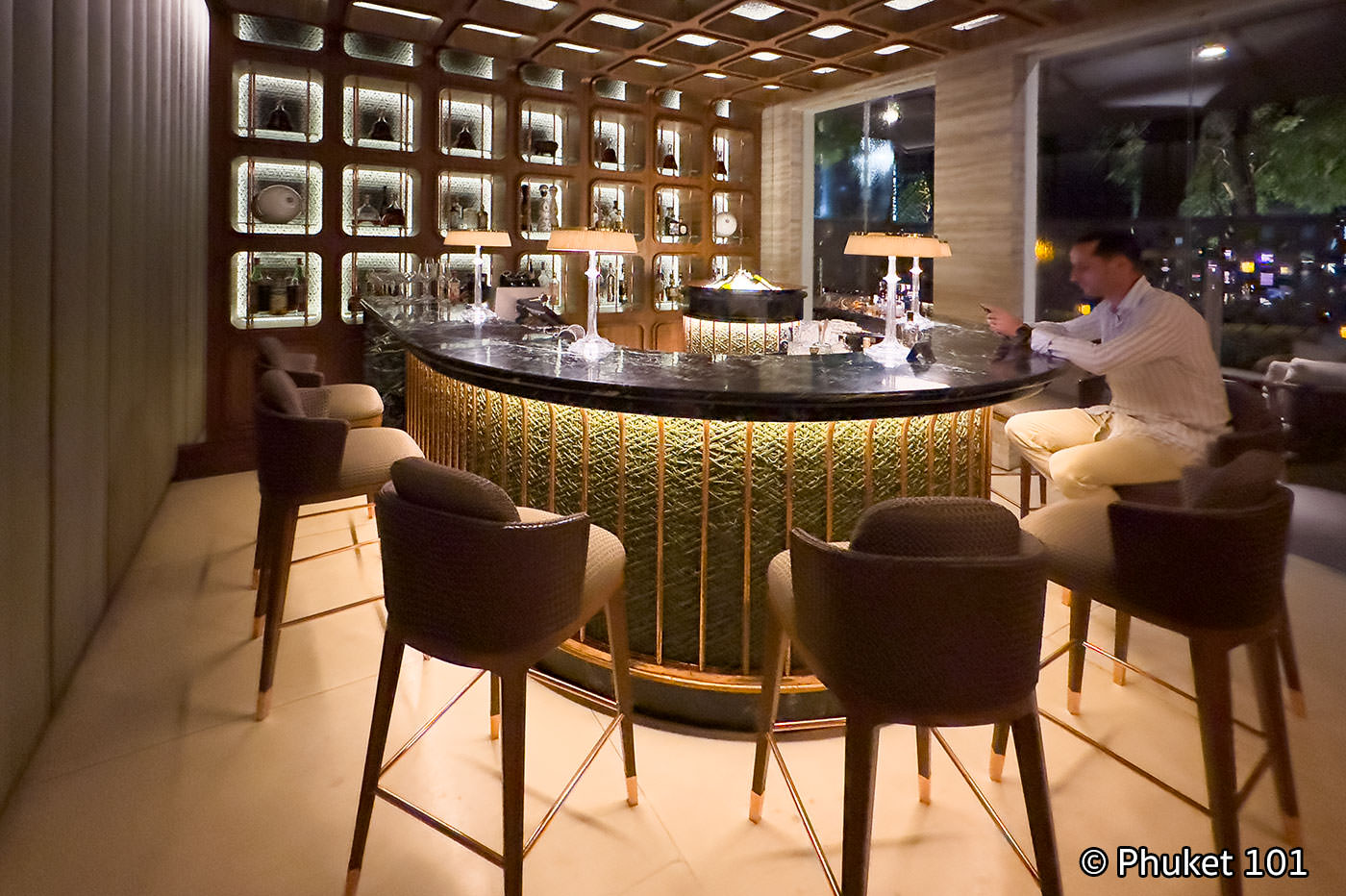 The team is very professional and walks you down to the dining room located below. Wagyu Steakhouse has a sophisticated and elegant atmosphere, with dark wood panelling and plush leather seating. The restaurant also has a large outdoor terrace, which is perfect for enjoying al fresco dining. As you sit, you can browse meat and oyster displays and the chef skillfully preparing the meats at a central grilling station of the open kitchen.
The restaurant's exceptional quality wagyu beef comes from top global farms and undergoes up to 45 days of meticulous dry ageing. It's expertly cooked in a Josper charcoal oven, ensuring perfect preparation and sealing in meat juices for incredible tenderness and flavour. The diverse menu also includes lamb, pork, chicken, fish, and other high-quality ingredients, offering a wide range of options for guests.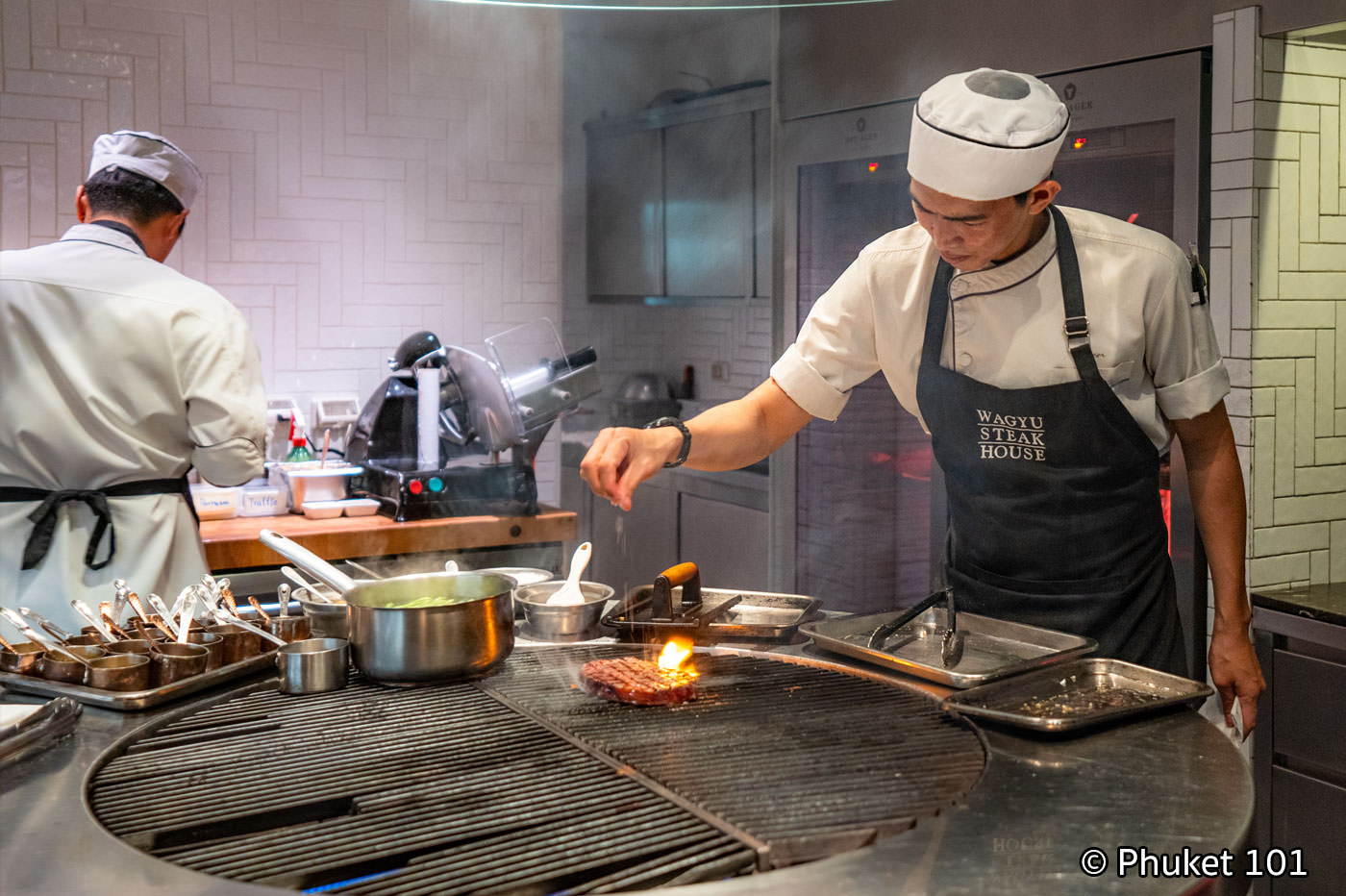 In summary, Wagyu Steakhouse is not your everyday restaurant but rather a special treat to share with your loved one or your friends. The price tag is quite high but justified by the quality of the service, the meat and the unique atmosphere.
More photos of Wagyu Steakhouse
Wagyu Steakhouse Info
Location: Surin Beach
Address: 106/46 Moo 3 Cherngtalay, Thalang, Thailand, Phuket
Hours: 5.30 pm – 12 am
Phone: 094 480 0882
Facebook: https://www.facebook.com/wagyusteakhouse/
Price: High
Bookings: strongly recommended
Wagyu Steakhouse Map