A popular local restaurant in Phuket Town
Mee Sapam is a a famous 50-year-old restaurant located on the outskirts of Phuket Town and owned by a local Phuketian Khun Yai Chian, listed in the Phuket Michelin Guide. Mee Sapam is known for its traditional Phuket cuisine, particularly its signature dish, mee sapam, which is a stir-fried rice noodle dish with seafood.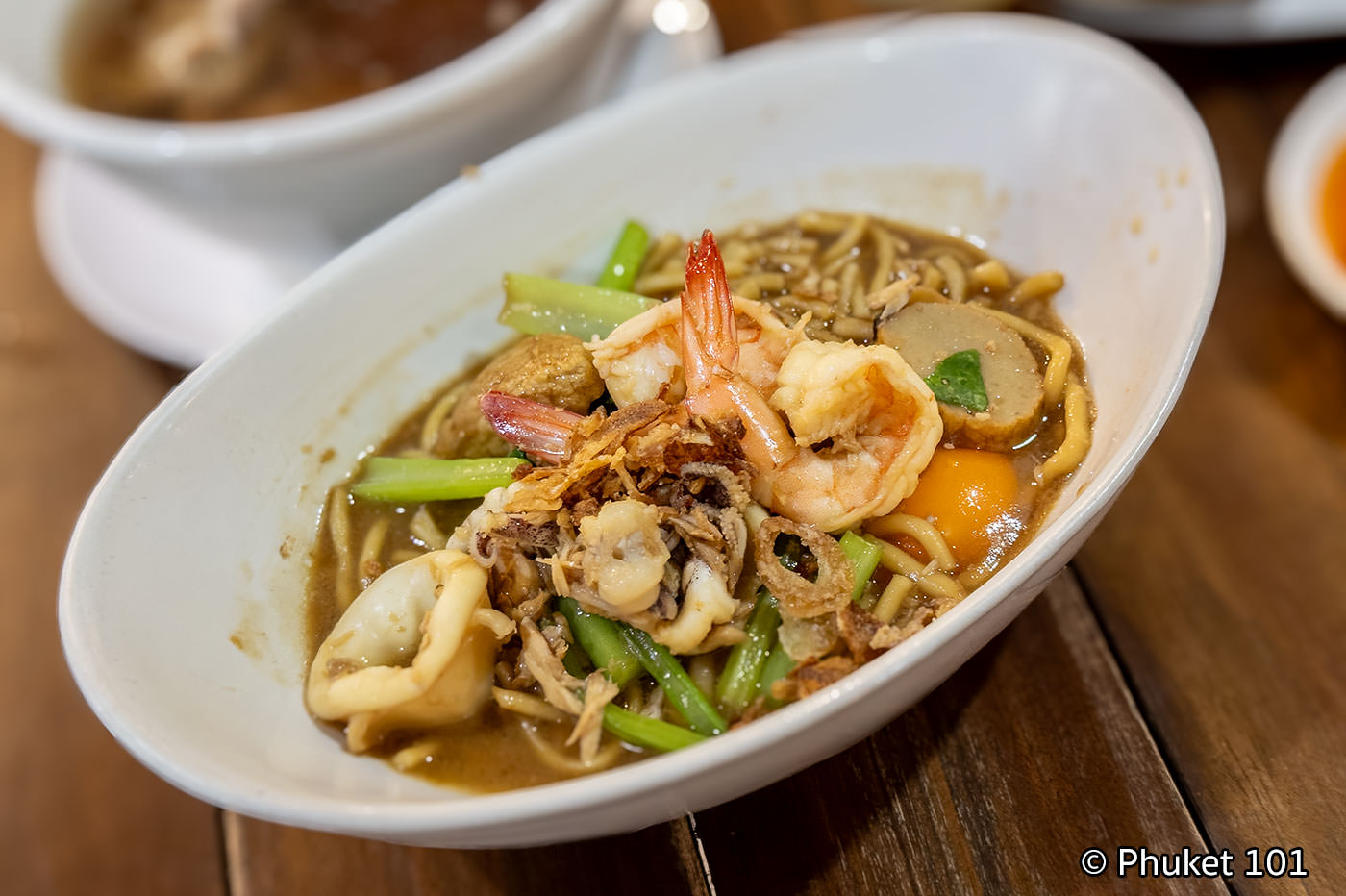 The menu at Mee Sapam Restaurant features a wide variety of Phuket dishes, including:
---
O Taw is a popular local Phuket delicacy resembling Hoi Tod (Fried Oyster) in appearance with a fluffy texture. Despite this texture, each bite is packed with flavorful ingredients. When paired with dipping sauce, it offers an exceptionally tasty experience.
---
Hoi Tod Sapam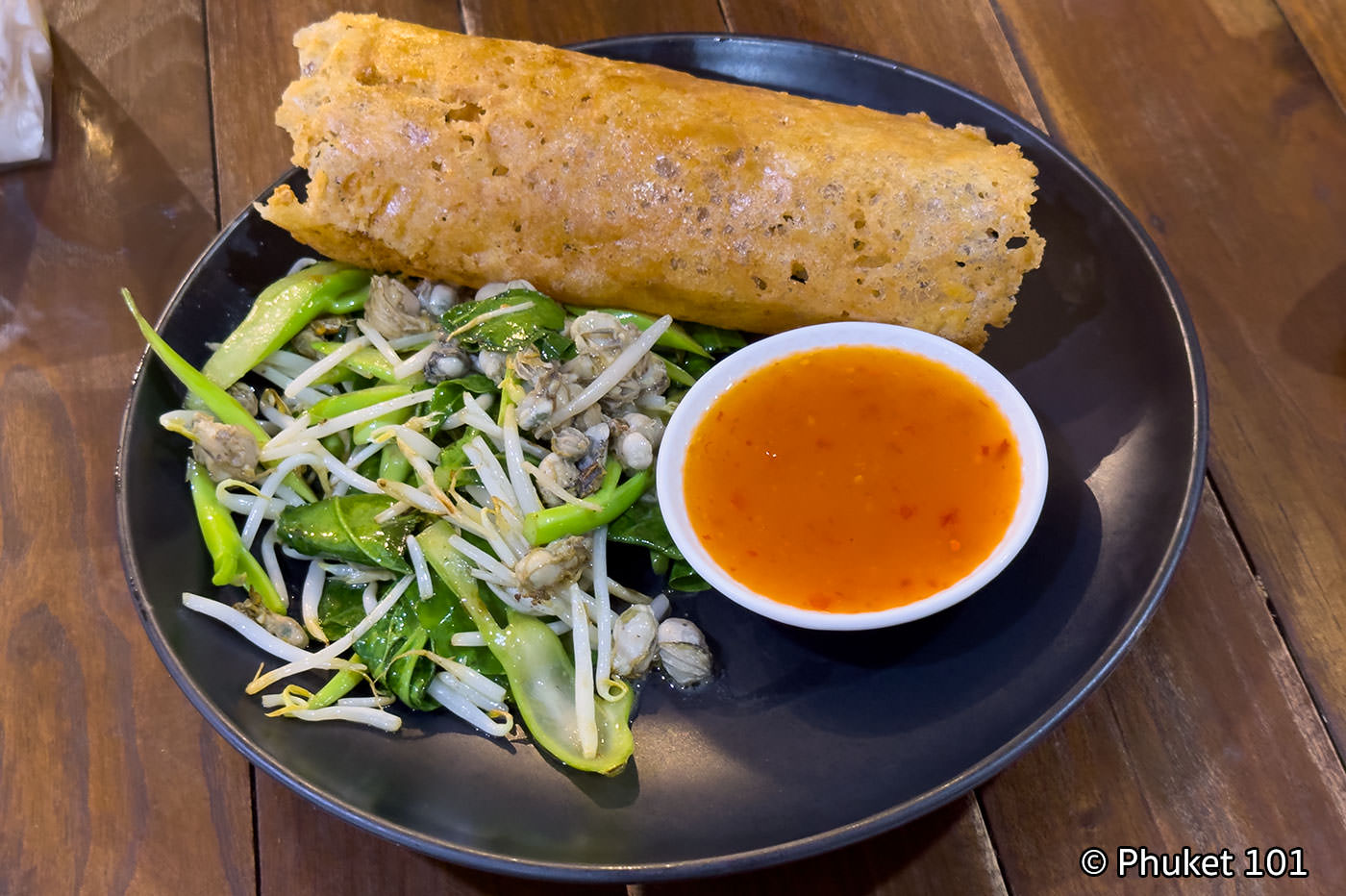 Hoi Tod Sapam is a fried oyster dish known for its zesty and spicy sauce, which complements the fried oyster's flavour with its sour notes, offering a distinctive and delicious variation of fried oysters.
---
Hor Mok Poo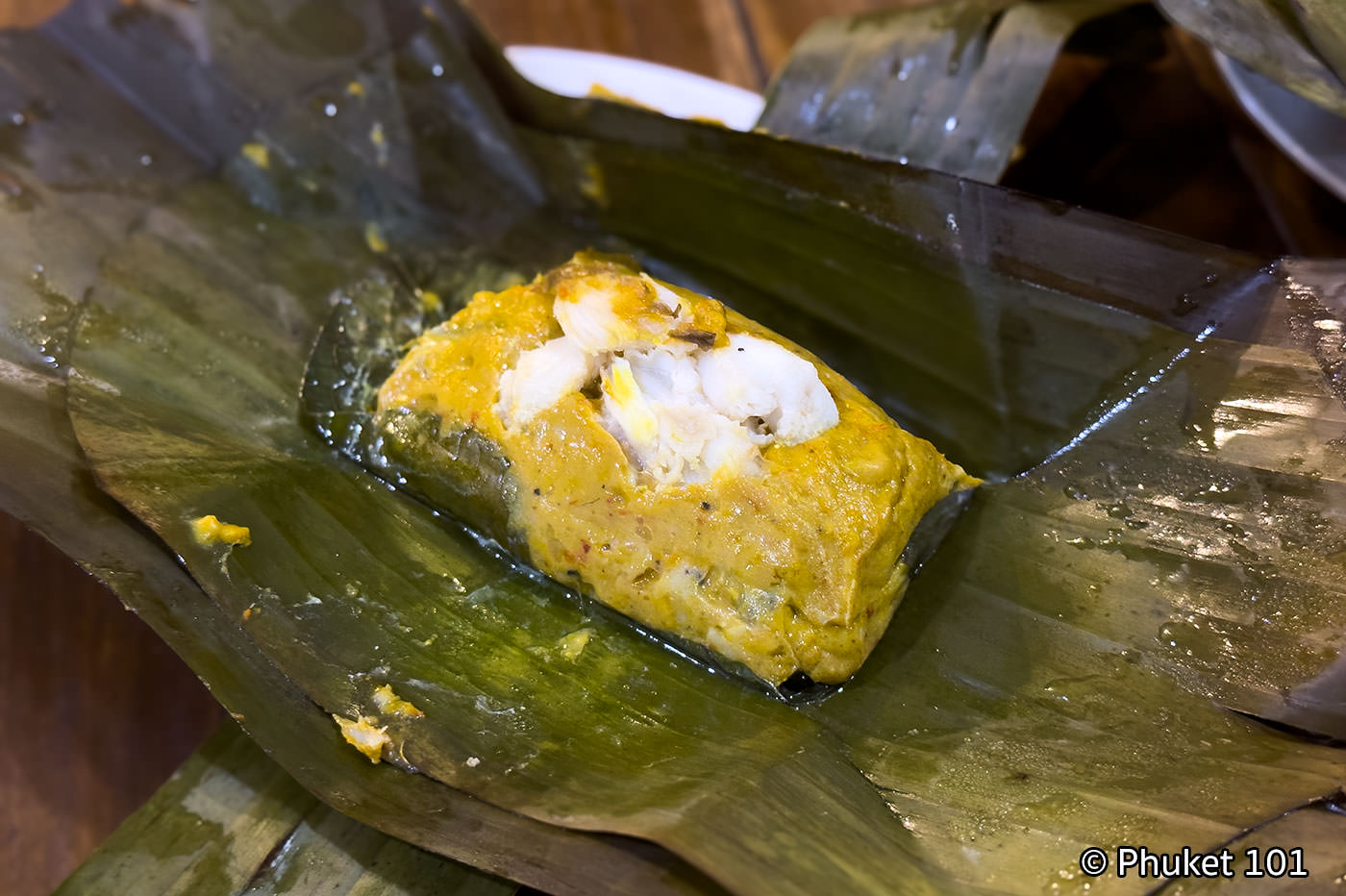 Hor Mok Poo is a Thai seafood delicacy made from crab meat, red curry paste, coconut milk, and aromatic herbs. This mixture is steamed inside banana leaves, creating a creamy, flavorful custard-like dish with a perfect balance of spicy and savoury flavours. It's a popular Thai culinary delight.
The restaurant also has a good selection of fresh seafood dishes, such as grilled fish, shrimp, and crab.
---
Shopping at Mee Sapam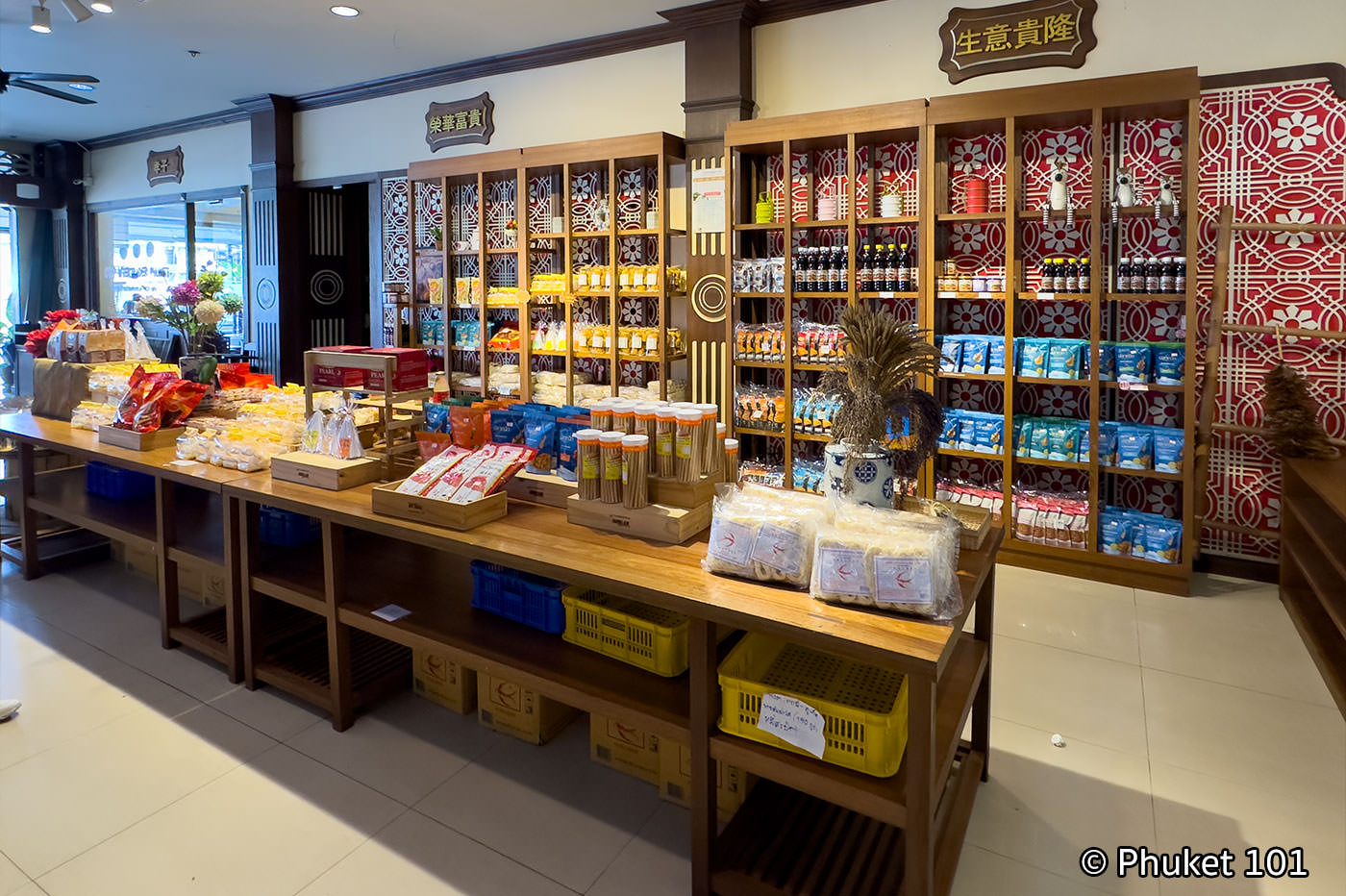 There is a shopping section where you can buy some Phuket sweets and snacks at very low prices, the perfect souvenirs to take back home to your friends if your country allows.
---
Mee Sapam Restaurant is a popular spot for both locals and tourists alike. It is known for its delicious food, friendly service, and reasonable prices.
---
More photos of Mee Sapam Restaurant
Mee Sapam Phuket Info
Location: Phuket Town Outskirts
Address: Thepkasattri Road Sapam Village, 31/2 Tepkasattree Rd, Mueang Phuket District, Phuket 83000
Hours: 9 am – 5.30 pm
Phone: 076 212 106
Mee Sapam Phuket Map