How to Get to Phi Phi Viewpoint?
Phi Phi viewpoint is probably one of the main things you will visit during your stay on Phi Phi island. You can easily reach the Phi Phi viewpoint on foot, and this is where visitors take the iconic '2 bays view' photo of Phi Phi. On the left is Tonsai Bay, Loh Dalum beach is on the right, and those majestic limestone cliffs serve as background.
---
The way to Phi Phi Viewpoint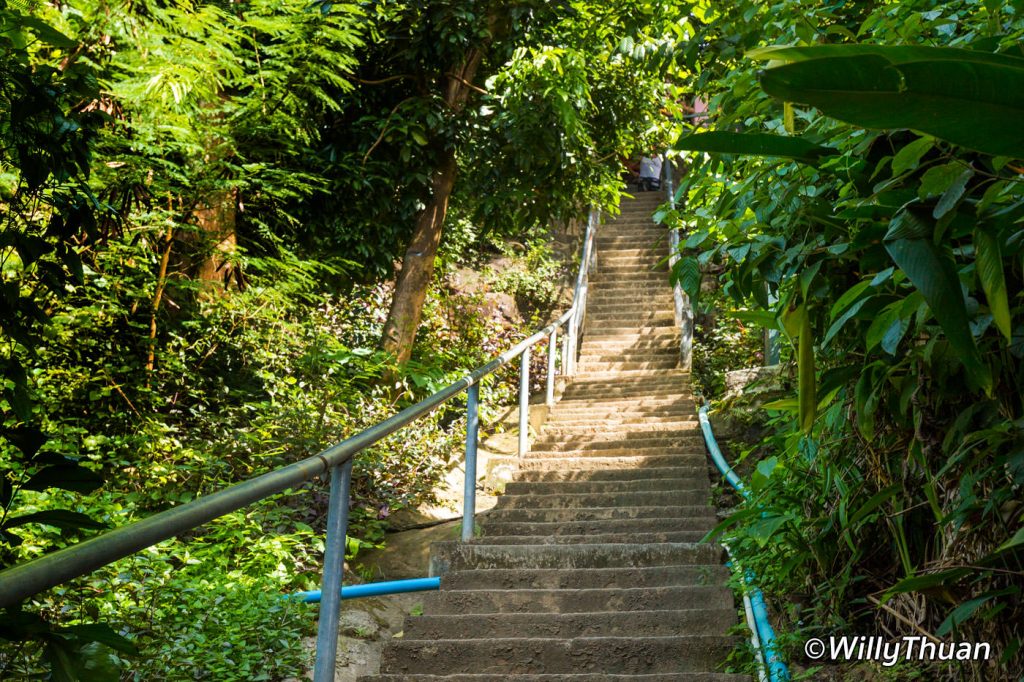 Getting to Phi Phi Viewpoint is easy, and the way is very well indicated. Walk to the back of the Tonsai village, and you will find it. You will easily find the stairs, so start climbing; it's not too challenging. However, it can get hot, and mosquitoes are waiting for that break you probably will take under the shade of trees, so taking a repellent might be a good idea.
---
Viewpoint Number 1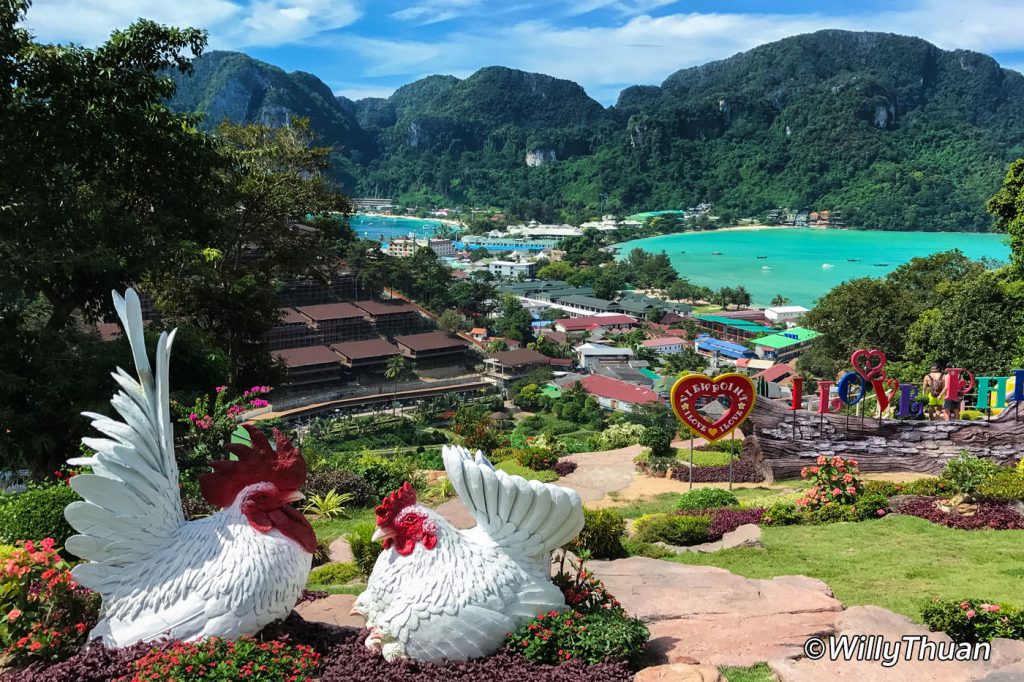 You will first reach Phi Phi Viewpoint 1, and a small entry fee is requested. After that, there is no other way to continue; get your ticket and move on. This is just the first level, so don't stop here for too long. It's designed to rest and take some silly selfies with 'I Love Phi Phi' decorations, including some bizarre white concrete chickens. Some people take selfies, but it's a little cheesy, and the view is not the one you came for. The best is to keep walking. We feel sorry for those who don't.
---
Phi Phi Viewpoint Number 2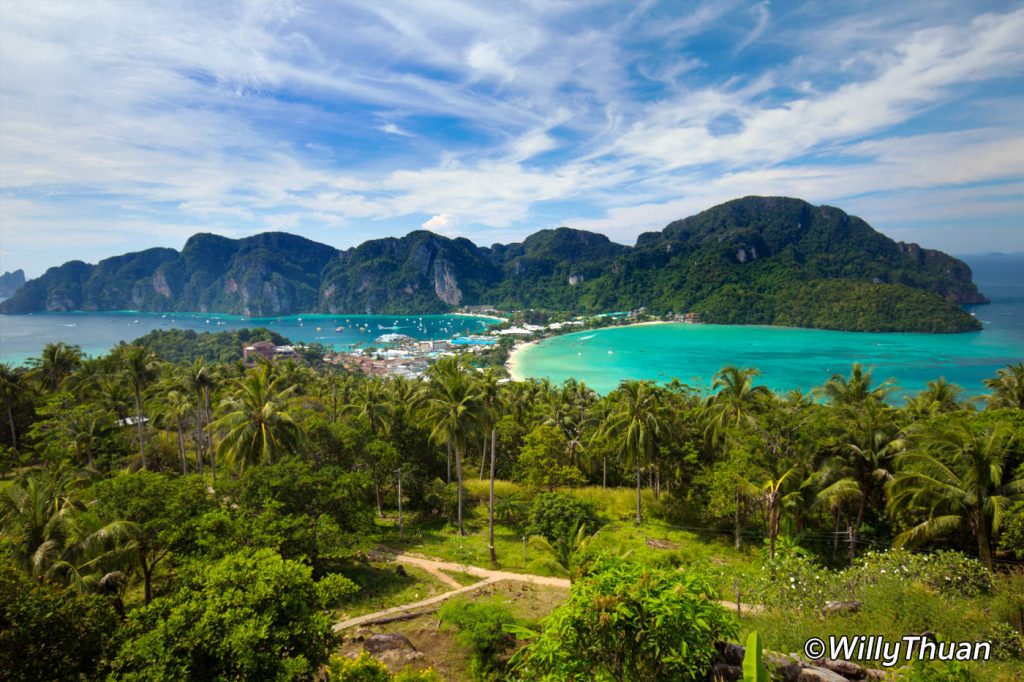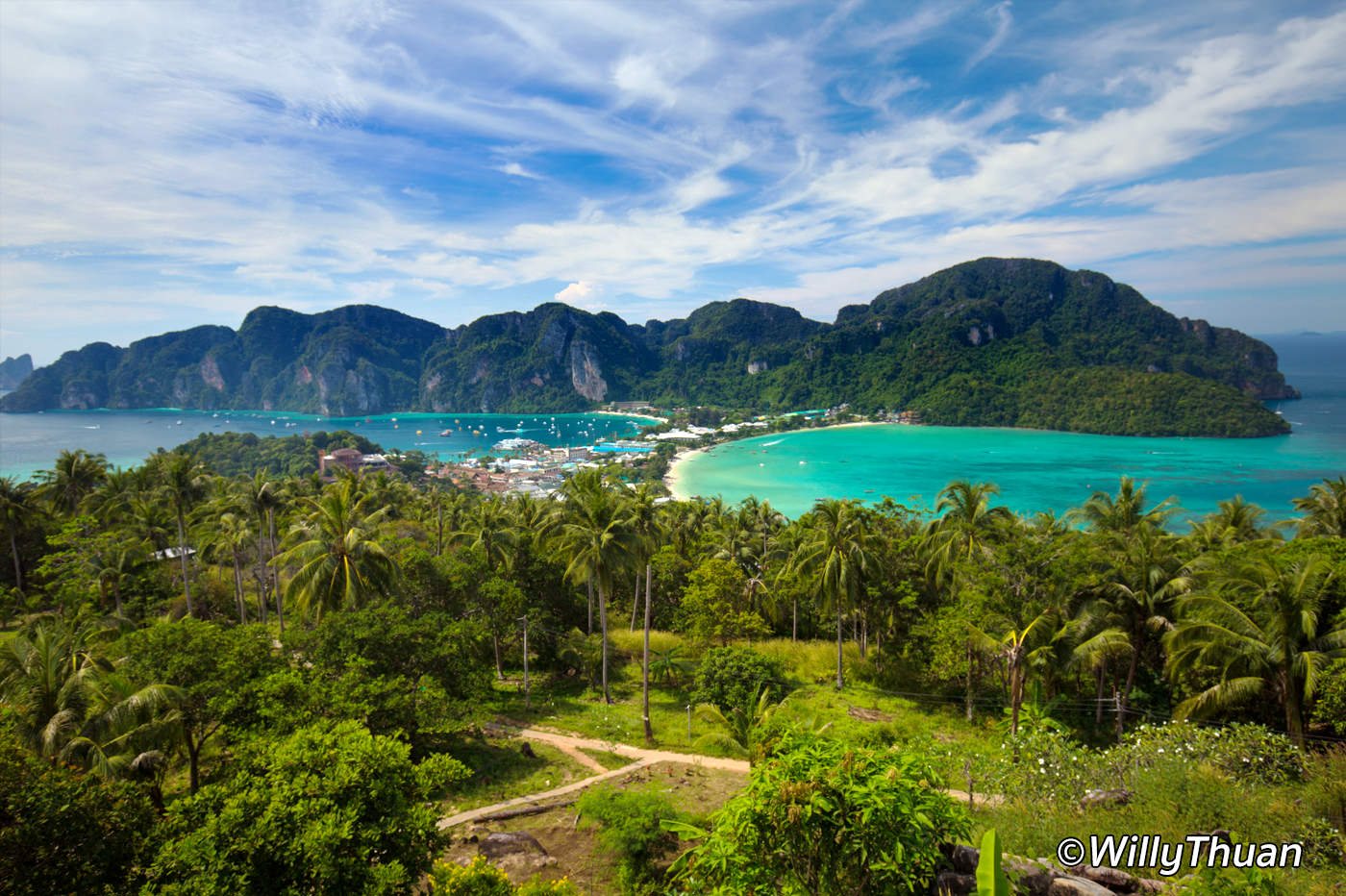 There is another 10 to 15-minute climb to reach the top. But, again, it's not too challenging if you are decently fit. Once you arrive, you will find 4 things:
Some large boulders to climb on and take your photos (and your selfie)
A small shop selling drinks and ice creams (no alcohol is allowed up there)
The beautiful panoramic view of Phi Phi you sweated for
A crowd
Yes, the place can be crowded, so the best is to come a little early. Eventually, you will get your space on a boulder for a couple of minutes to take your photo while someone is waiting for you to be done with it and do the same. Have fun!
---
Map of Phi Phi Viewpoints
Your Phi Phi Travel Guide