Tonsai Village, Phi Phi Central Area
Tonsai Bay Village is a maze of small streets on Phi Phi Don, consisting of two bays: Tonsai Bay on one side where ferries drop you off, and Loh Dalum Bay on the other side, where the main beach is.
To imagine what walking down that maze feels like, picture the following: a T-Shirt shop, a tattoo parlour, a bar, a dive centre, a tattoo parlour, a fast food, a bar, a travel agency, a massage parlour; repeat again and again. I've never seen so many tattoo shops per meter square! I've never seen so many cats, either!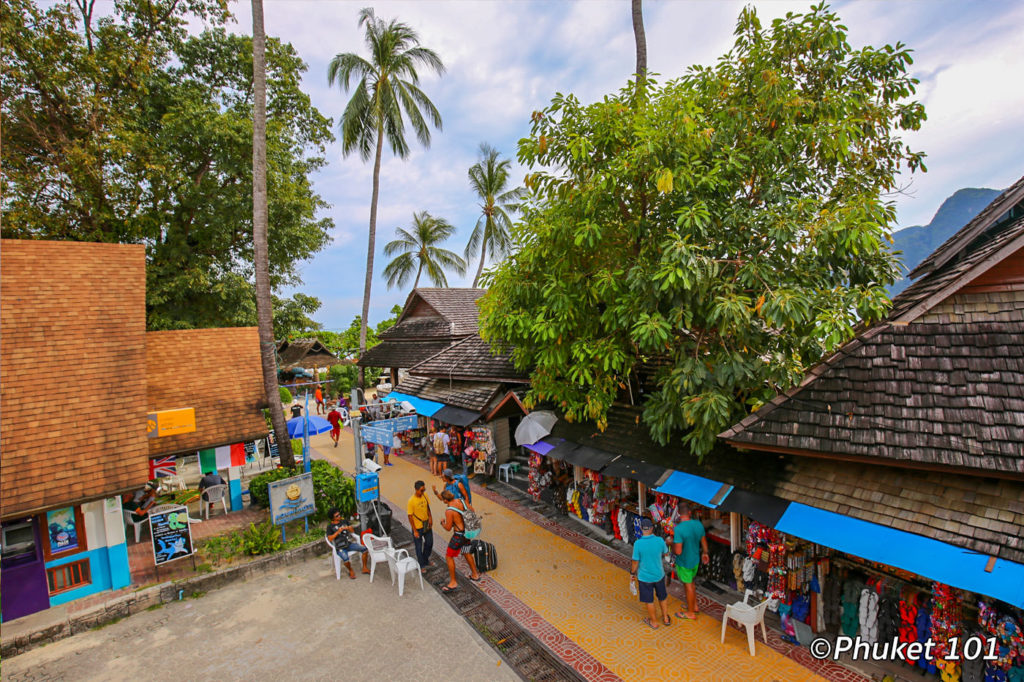 Most shops in Tonsai Bay don't open in the morning but until late at night. It is probably because most of the island's population is away exploring the islands. Other visitors enjoy the soft sand and the beautiful scenery (if tides permit). The remaining tourists are probably still in bed trying to get over a massive hangover from one of these cheap 'buckets' that looked so cool the day before.
In the afternoon, the crowd emerges to hang in the streets: shopping, drinking too early or having a massage. Plenty of small restaurants for all tastes and budgets, but most look somewhat touristy. We tried a decent beachfront restaurant called 'Tonsai Seafood', which was quite good and 'The Point Restaurant'.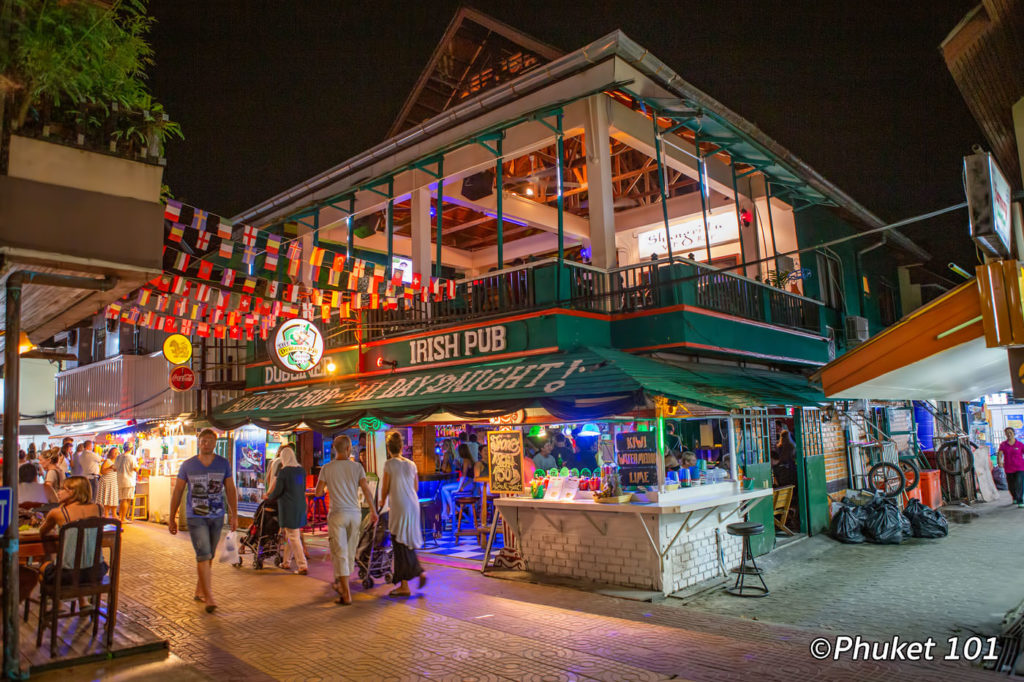 Phi Phi explodes with life from 9 pm as bars start fire shows, live bands and Muay Thai performances (Thai boxing). There are bars after bars all along the main streets but for the best party, aim at Loh Dalum Bay, where fire shows take place. Young people buy a 'bucket' on their way there and sit on the beach before a makeshift stage to enjoy or even participate in small fire shows. The music is loud and pretty good, making people dance on the beach. Everyone seems to have the time of their life.
The general impression is that Phi Phi is not real Thailand apart from some fantastic cliffs and bays. It's a bit of the Khaosan of the south, with a permanent Full Moon Party. Anyone not selling something on Phi Phi is a Farang (a foreigner). You will never see or hear a Thai person saying: "I'm going to spend a weekend on Phi Phi Island". On the other hand, the young Thais working on the island are very smiling and helpful.
There might be some mosquitoes, mostly once the sun has set, but many convenience stores and pharmacies on Phi Phi island sell cheap but effective repellent lotions and sprays.
| | | |
| --- | --- | --- |
| PP Princess Resort offers direct access to Loh Dalum Bay's stunning beach. | Set at the beachfront with views of the sea, close to the center for restaurants and shops. | Phi Phi CoCo Beach Resort is a beachfront hotel on the central area of phi phi, near town. |
View Phi Phi Hotels on Map
Popular Ways to Discover Phi Phi Island
Your Phi Phi Travel Guide