An excellent local restaurant in Phuket Town
Baan Mae Taan is an excellent local Thai restaurant in Phuket Town. It is slightly away from the old streets of historical Phuket, where the tourist crowd always go for their selfies and therefore addresses more to a local clientele, and that is a good sign!
In Thailand, impress the locals with their specialities has become increasingly difficult, and even more so in Phuket since the arrival of the Michelin Guide raised the awareness level of local food.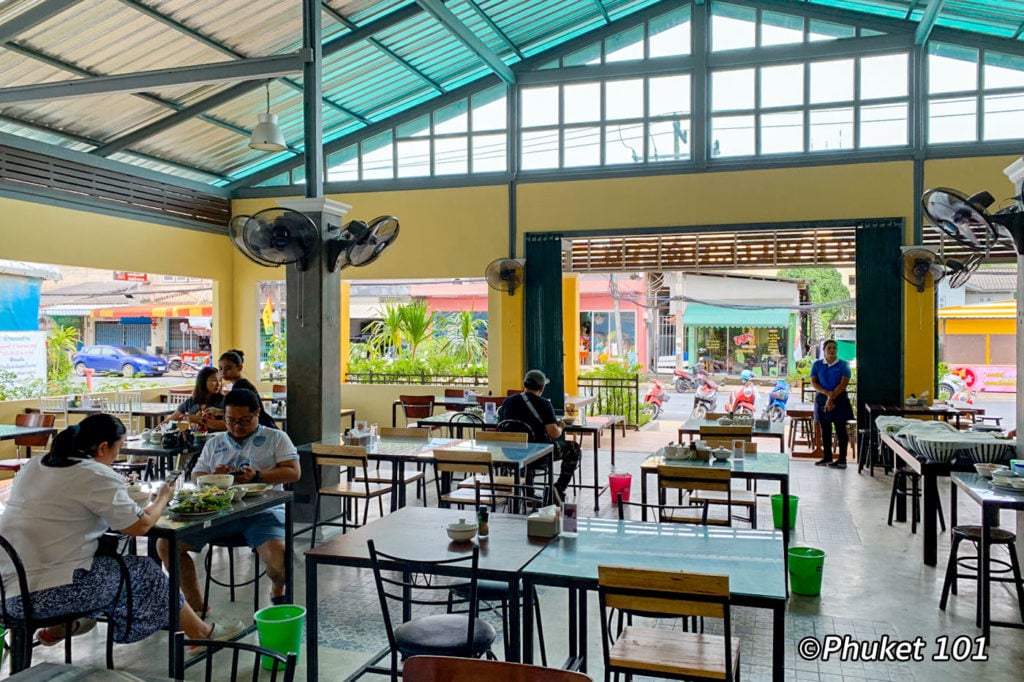 The restaurant
Baan Mae Taan (which means 'Mother Taan's Home') is straightforward, bright, clean and beautifully decorated in a minimalist way. On the back wall is a superbly executed painting of Mae Taan, the lady who owns the place. She is well known in the Phuket community as one of the members of the family who very successfully run the famous One Chun and Raya House not far from here. If you know these two restaurants, you will undoubtedly recognise a similarity in the food and taste.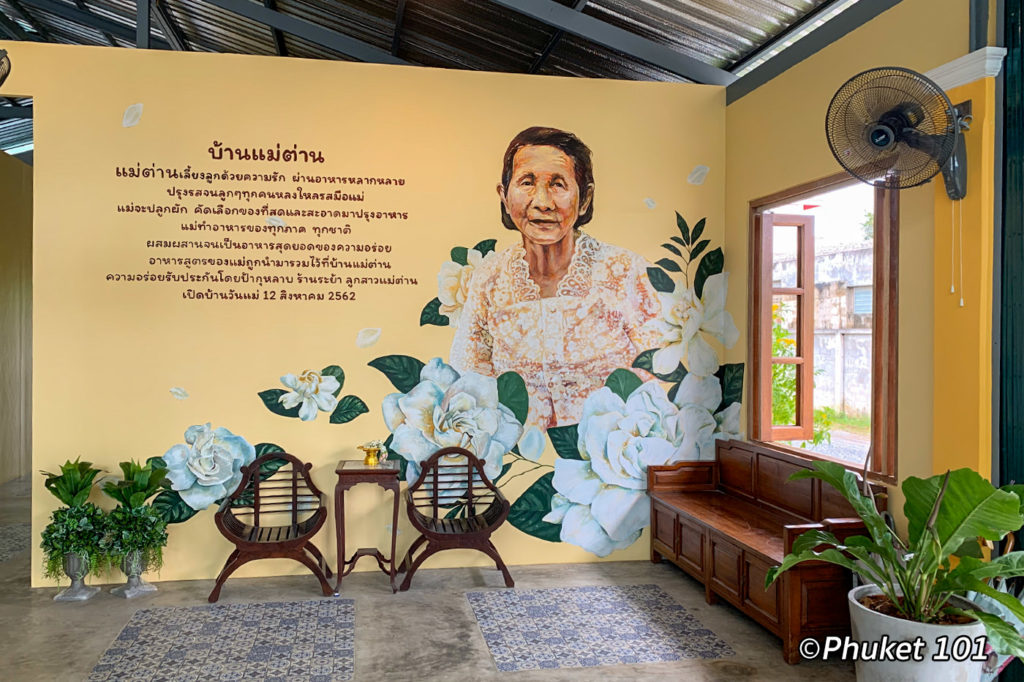 The layout is comfortable and spacious, so you don't have to sit too close to your neighbour as it often is the case in local restaurants. The team is super friendly and helpful, so you don't have to stress out if you can't find your way through the menu, they'll be happy to help.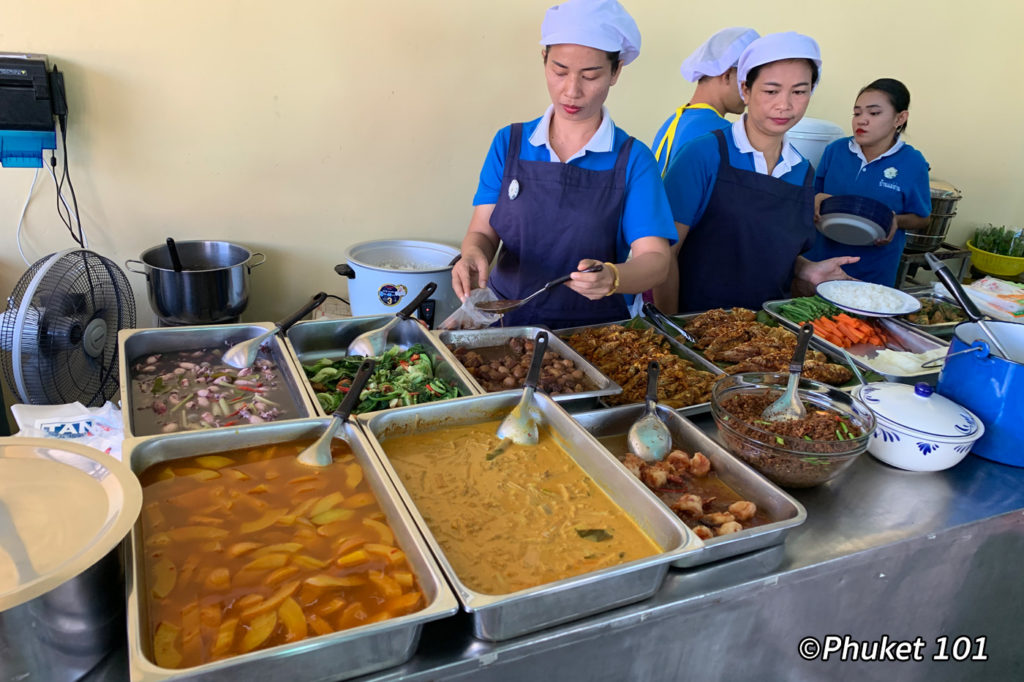 What to order
We had a delicious Nam Prik Poo Prik Thai On – Crab meat relish with peppercorn (150 Baht), a chilli paste with crab, served with many green beans, cucumber slices, tiny eggplants, local leaves and slices of that delicious and unique yellow galangal. It usually is made with shrimp paste, but here they used a more liquid version with crab.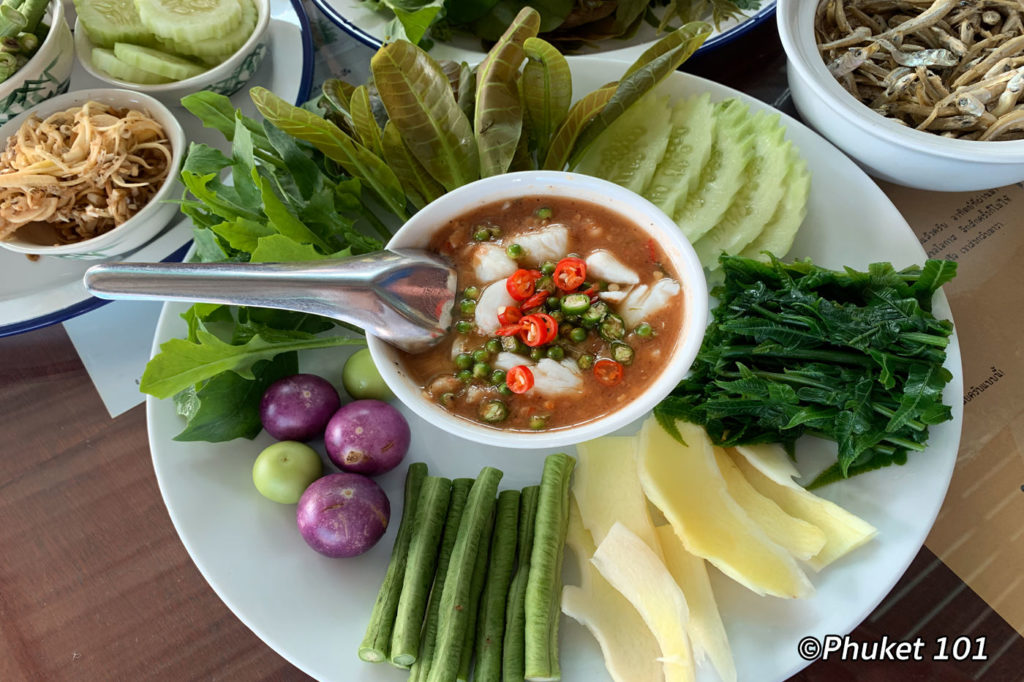 ---
Gang Poo Bai Cha-Ploo – is the legendary crab curry with betel leaves that made this family famous (280 Baht).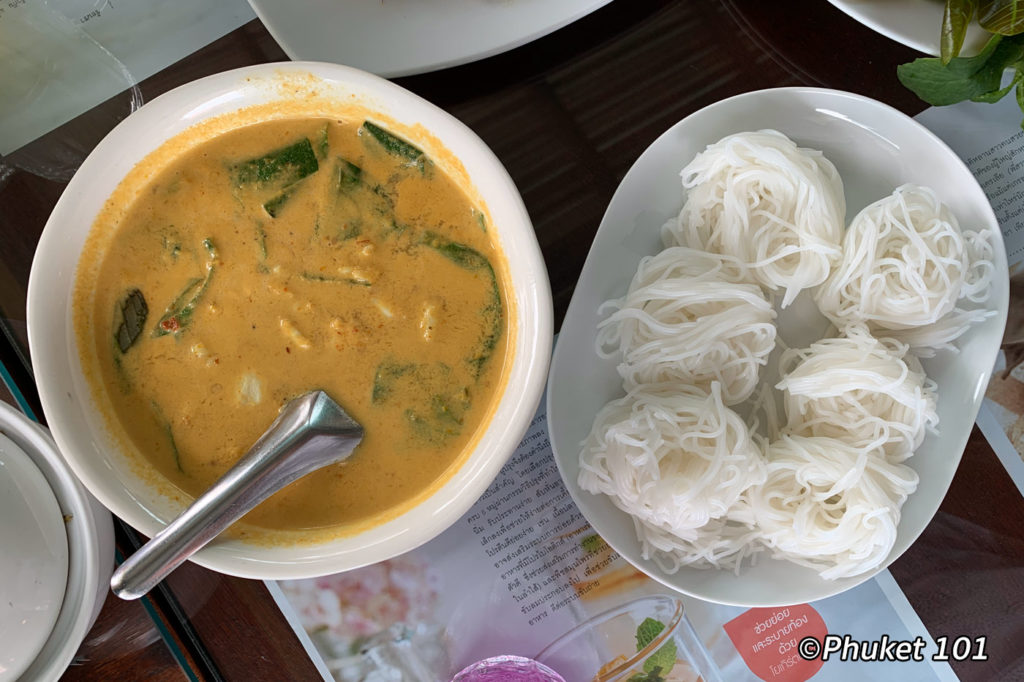 ---
The Kanom Jeen Gang Nua is a Beef curry served with thin rice noodles and all kinds of condiments on the side. It has always been one of our favourites, and it is a creative dish. Most beginners tend to be shy and eat only noodle and beef curry on top, which is rather too plain. You need to experiments all the ingredients. It truly is a dish with a thousand faces!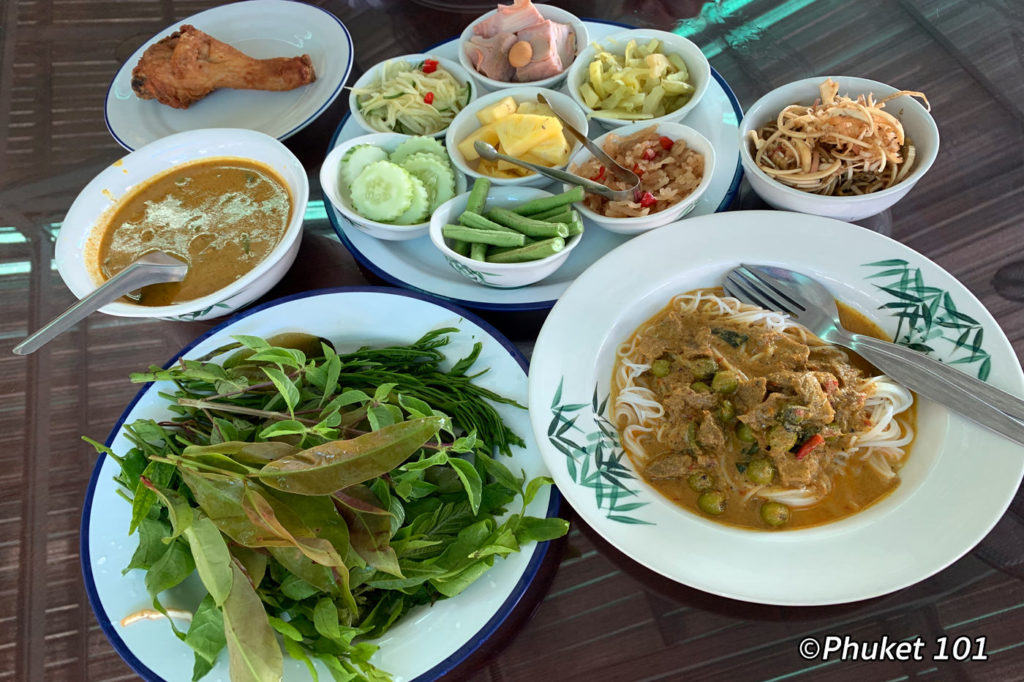 More photos
---
Baan Mae Taan restaurant info
Location: Phuket Town
Address: No. 52 Luangpohw Rd, Tambon Talat Yai, Mueang
Open: 7 am – 7 pm
Phone: 061 686 7755
Price: Cheap
---
Baan Mae Taan Map
---
More Restaurants in Phuket Town
---
Your Phuket Town Travel Guide