A new Kanom Jeen restaurant
Nom Jeen Phuket is a beautiful and relaxing new local restaurant serving kanom jeen on the outskirt of Phuket Town. There are quite a few kanom jeen shops around the island but this one feels very relaxed and trendy in a casual young fashion, and yet, it's not expensive!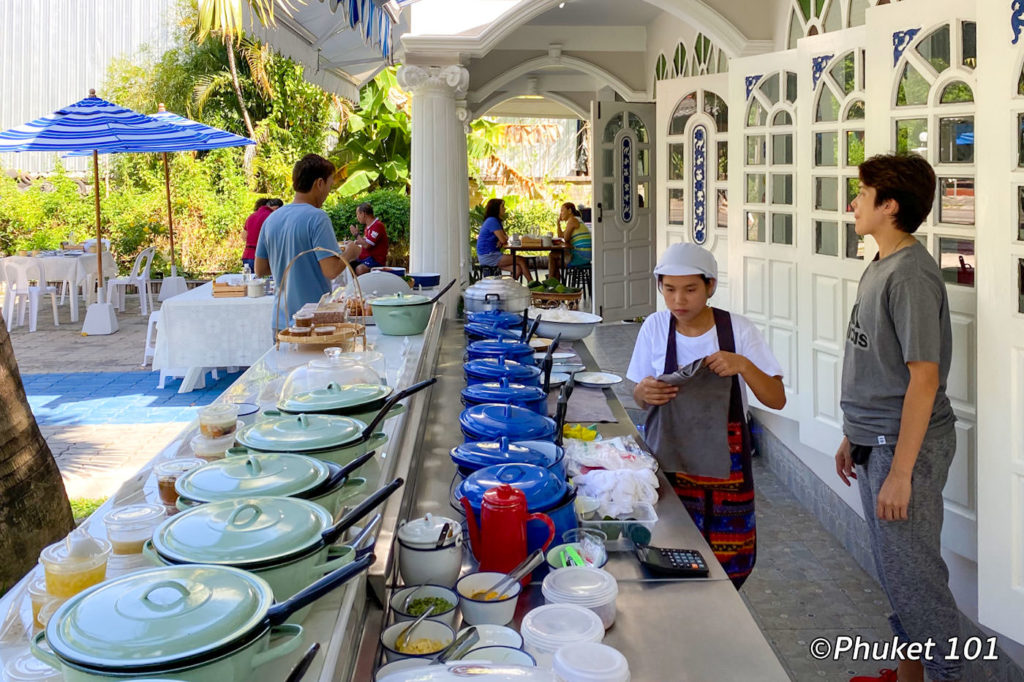 Obviously, Nom Jeen Phuket specializes mostly in kanom jeen, a much loved Thai speciality made of cold rice vermicelli served with a choice of curries, on which you can add your own choice of greens, leaves, condiments, herbs, beans or even dry fish. It truly is a delicious dish, but you need to experiment with the many combinations.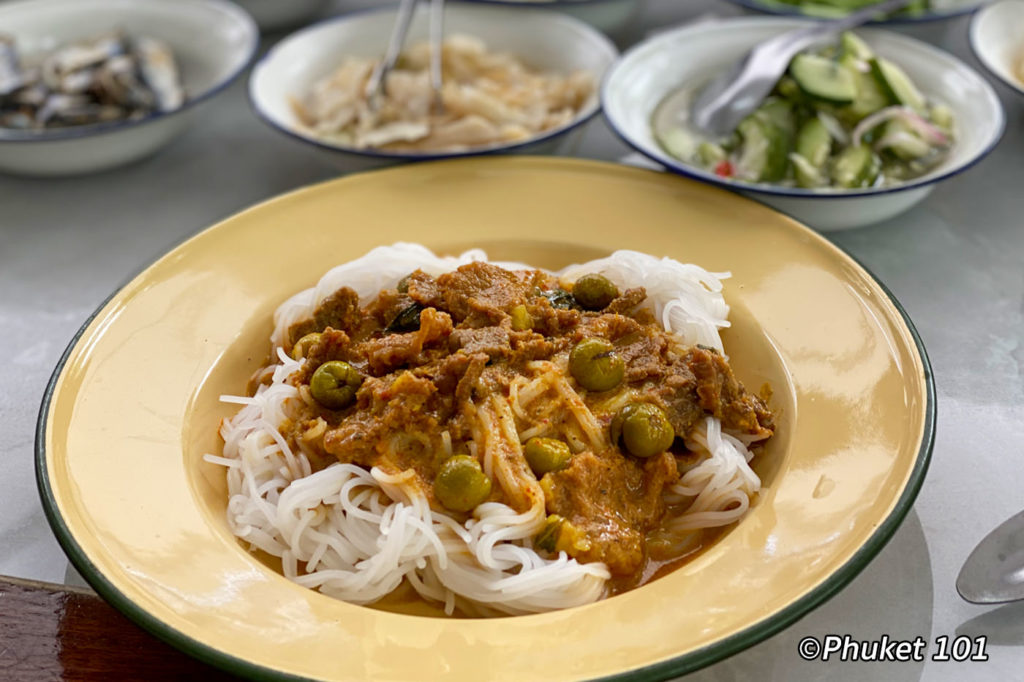 Most beginners are rather shy at first, and just add the curry on the noodles, then wonder what is all the fuss about this food. As you start adding this and that, you start realizing how the taste but also the consistency changes, until you find the right balance.
The ingredients nicely display on each table can be surprising: banana flower finely slices, morning glory, soya beans, dry fish, sliced turmeric, sliced green beans, pineapple and all kinds of pickles.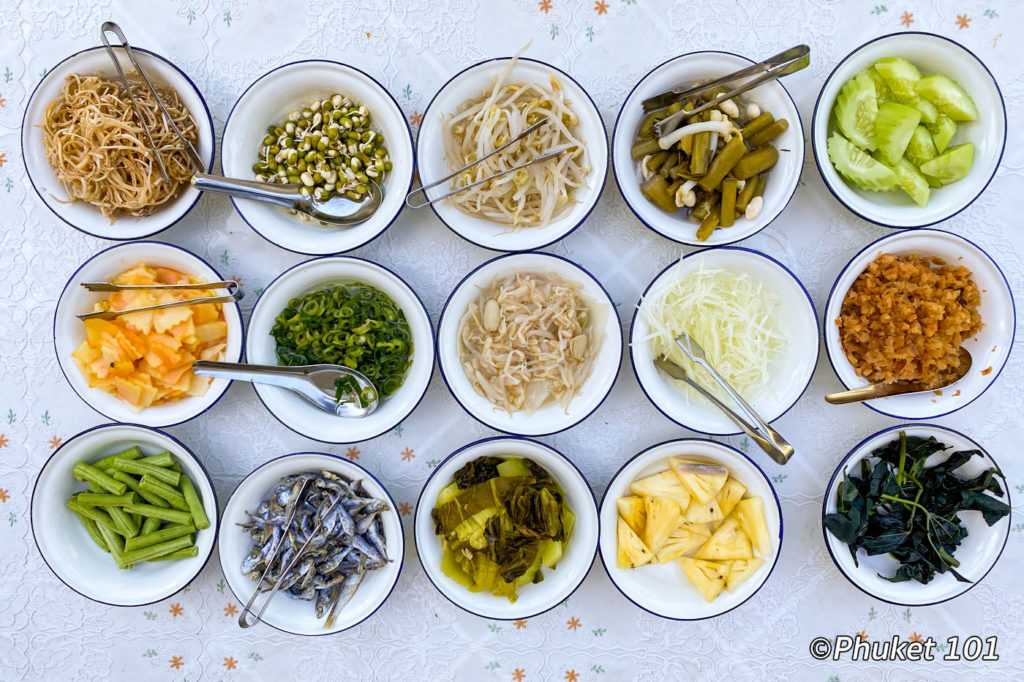 All kanom bjeen shops offer such choice of ingredients for you to add, but Nom Jeen Phuket selection is larger and of better quality. Not to mention very clean, which is not always the case in old local places. The restaurant also offers a lot of delicious side dishes to accompany your kanom jeen and you should definitely try the popular Hor Mok, a spicy fish mousse served in banana leaves or the famous Tod Mun Pla (Thai fish cakes).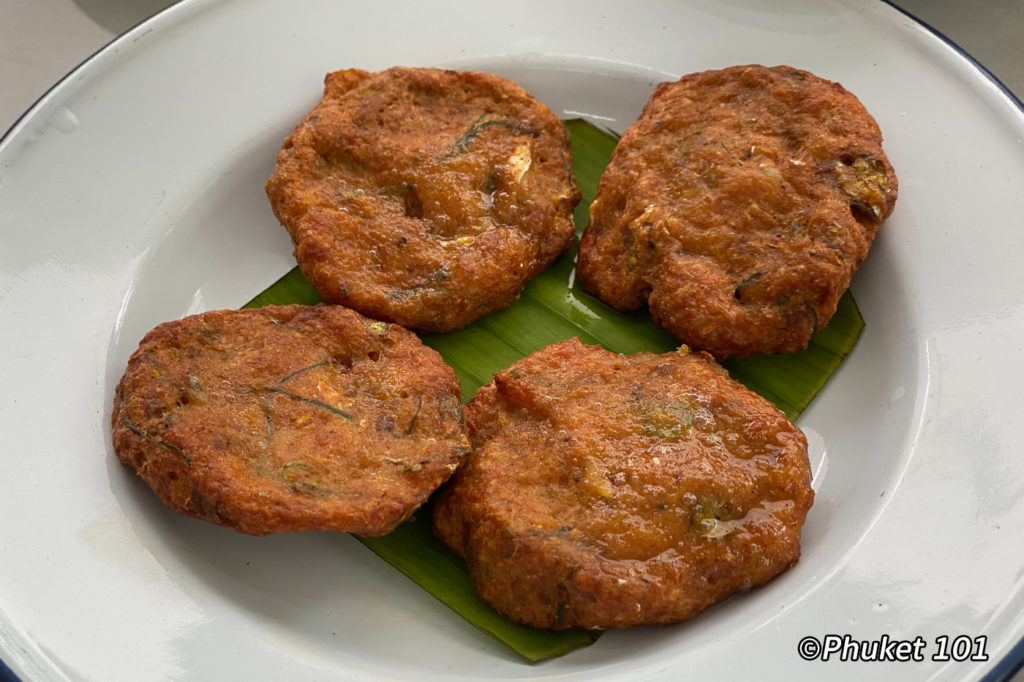 The house itself is beautiful, with a vast peaceful garden decorated with countryside decor for visitors to take fun photos. You can even sit in one oversize cushion to relax in the shade of big trees.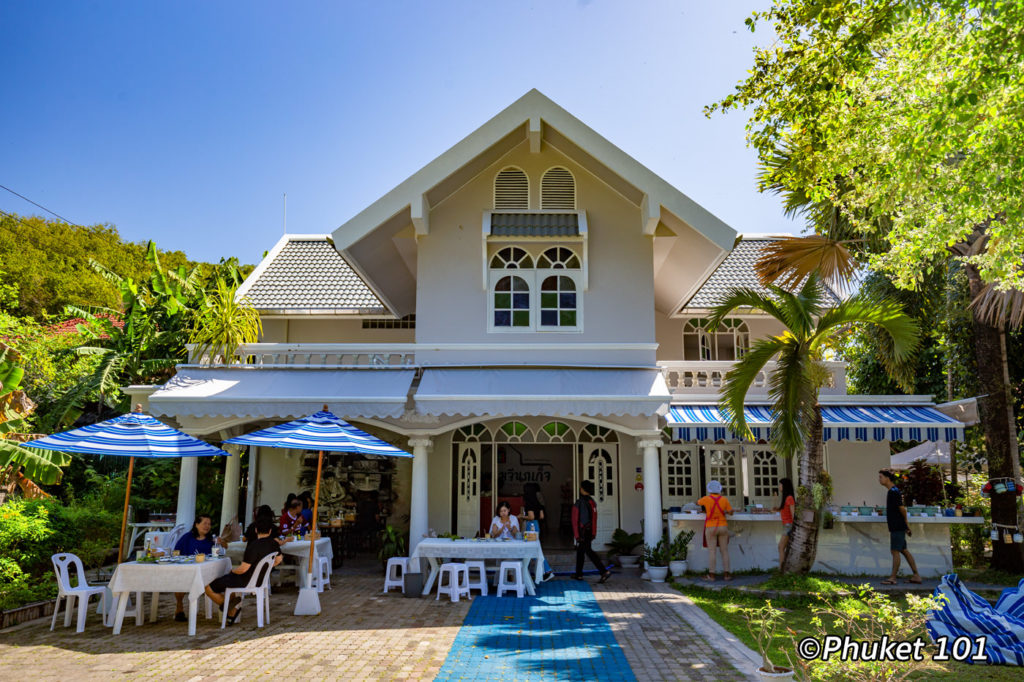 To make things even better (for us) there is a vast and easy to manoeuvre parking. Nom Jeem Phuket is just opposite of Nam Yoi, another of our favourite local restaurants.
---
More photos
---
Nom Jeen Phuket Info
Location: Phuket Town
Address: 63/14 Village No. 3, Ruam Pattana Rd., Ratsada, Phuket City 83000
Open: 7 am – 3 pm – Monday closed
Phone: 081 895 9430
Price: Cheap

---
Nom Jeen Phuket Map