Kota Khao Mun Kai
Kota Khao Mun Kai is an excellent and famous Chicken Rice restaurant in Phuket Town. Everyone in Phuket knows this place, expats of locals. It has been opened for more than two decades and is still running strong without having changed a thing. That might be why it is still so popular, once you have a simple winning formula, don't touch it. If you ask a friend if he feels like having chicken rice for lunch, he will probably picture this place. (if he is around Phuket Town of course, but around Patong Beach, Briley Chicken Rice is as famous and delicious)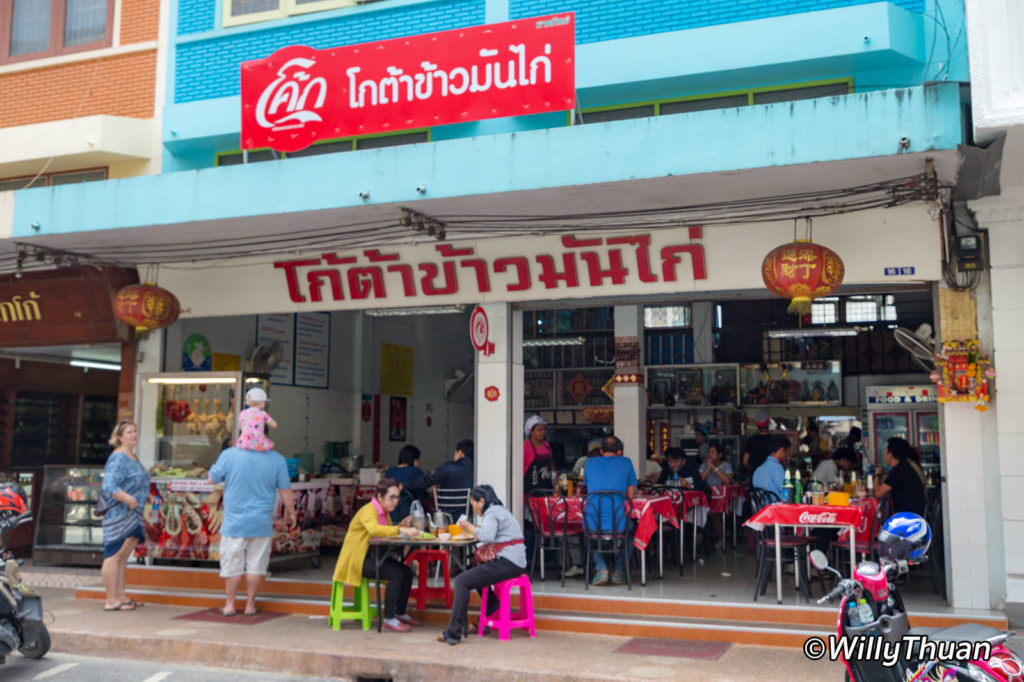 Kota Khao Mum Kai is mostly tasty rice famous for their excellent steamed chicken rice tasty rice cooked in broth and a bowl of delicious chicken soup. The chicken is moist and tasty, and the sauce that goes with has this right balance of bold taste and chilli. Sometimes the chicken comes with skin, sometimes not. I had the impression that they remove the skin for farangs (foreigners) because some didn't like it, but we need to clarify this point. Anyway, if it comes without, but you want it, tell them, they understand enough of English. A plate should cost you 45 baht which is a reasonable price for such a great dish. Chicken Rice is also a great dish if you can't eat spicy food!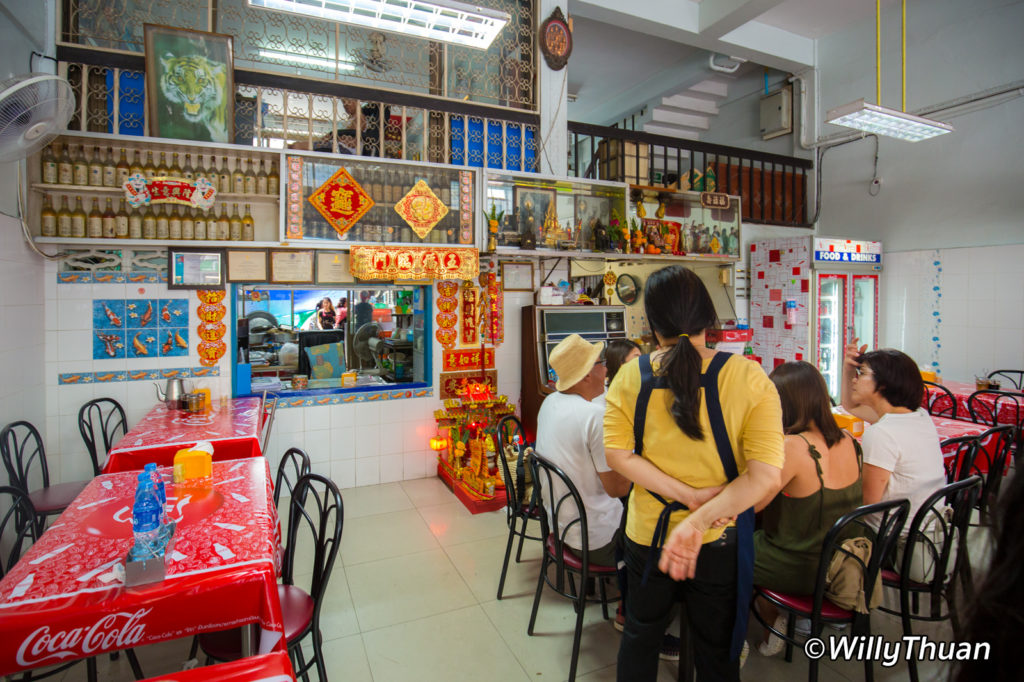 The place is basic but spotless, bright and spacious, with no unnecessary decoration apart from the small Chinese shrine on the back wall. People coming here don't care about fancy decor, they come for the Hainanese chicken rice and nothing else. And it works! The place can be busy at lunch time so expect to wait or to have your order mixed up. (they only serve a few dishes, but can get the order wrong).
---
Photos of Kota Chicken Rice Restaurant
---
Kota Khao Mun Kai Location
Location: Phuket Town
Address: 16-18 Soi Surin, Montri Rd., Phuket Town, Phuket 83000
Open: 6.30 am – 7.00 pm
Phone: 076 212 816
Price: Cheap
---
Where is Kota Khao Mun Kai?
---
More like this: