---
Hokkien Noodle Soup in Phuket Town
---
Som Chit Restaurant is famous for its delicious Hokkien Noodle Soup. People from Bangkok who know about would stop for a lunch at Som Chit if they are in the vicinity of Phuket Town.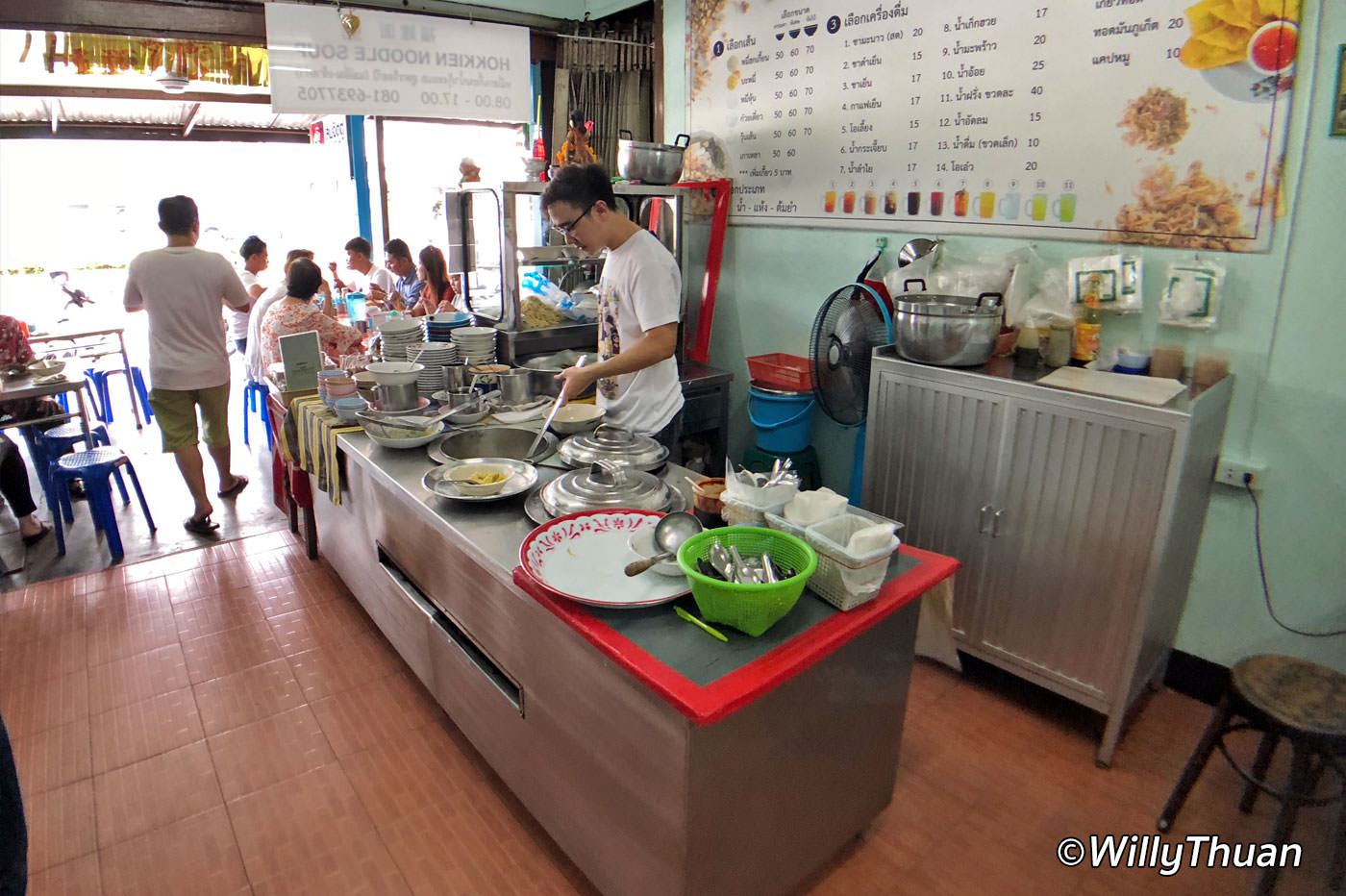 Som Chit (which is pronounced 'Som Kit') is easy to find, near the clock circle in Phuket Town and just next to the famous Mee Tong Poh who is also famous for their Hokkien noodles! However, dishes served in those 2 restaurants are quite different: Mee Ton Poh serves their Hokkien noodles in gravy, while Som Chit mostly serves them as soup. Huge difference. (and by the way, there is another great Hokkien noodle shop in town called Ko Yoon)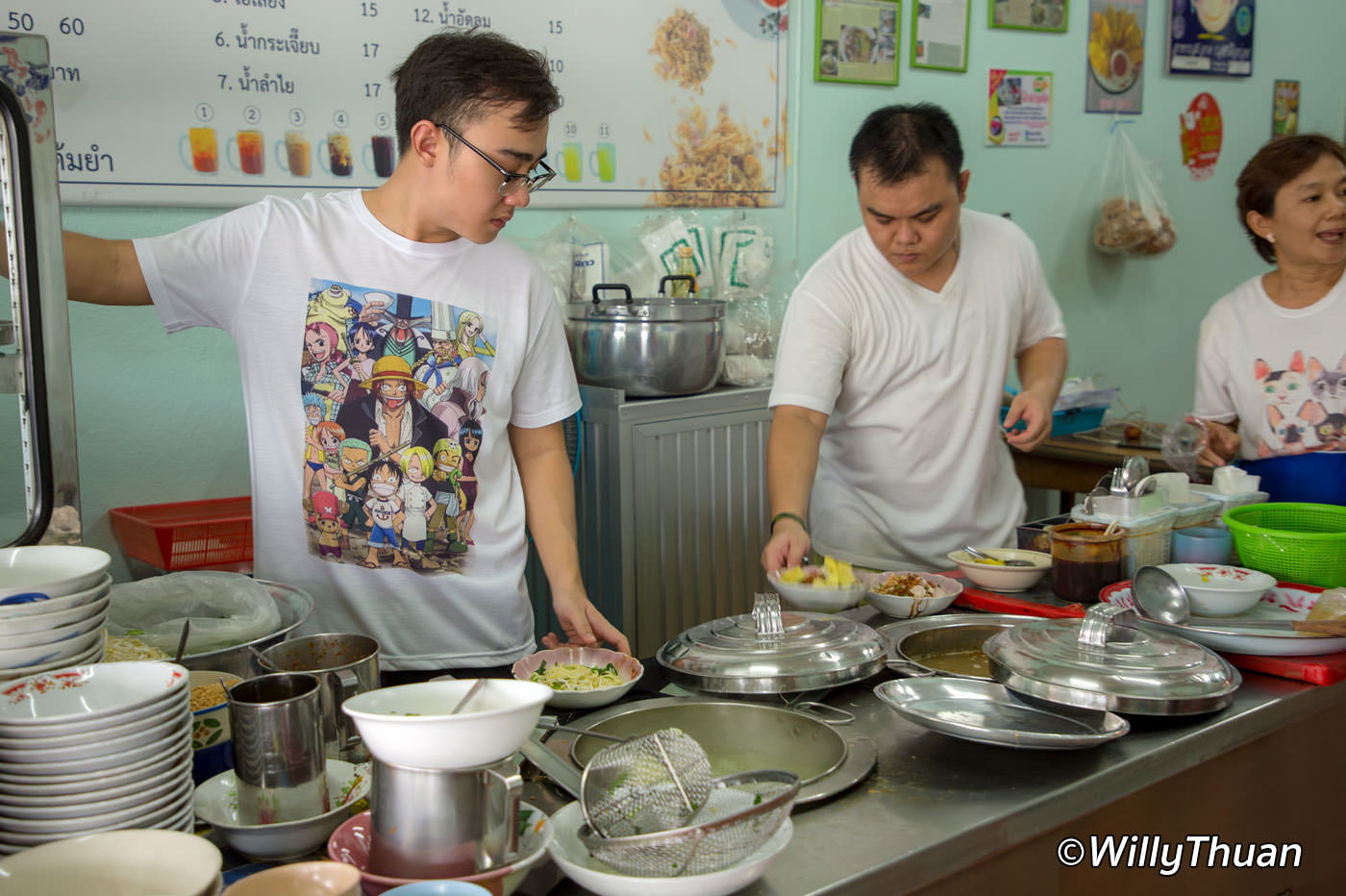 ---
---
The restaurant is very small, modest and basic. Just a handful of tables with stools and no decoration anywhere whatsoever, just large menus in Thais to help you point at 'things'. This is often how the best local joints look like and when you see that the customers are Thai, you know it's good. Mee Ton Poh next door has become so popular among tourists, you won't often see Thai people eating there.
---
---
What to Order
The soup is a light broth but tasty. As usual, you can find the usual condiments on the table as it is a very normal thing to do in Thailand to adjust the dish to your taste: chilli powder, sugar powder, vinegar and fish sauce to name a few… I can't imagine doing this in a French restaurant! The soup comes with dry wonton, shrimps, fish, soybean sprouts, morning-glory and of course, those delicious big yellow noodles. A small bowl is 50 baht, a medium bowl 60 and a large one 70 baht. They also have different kinds of broth to try but we went with the original, and it was really good. You can order some deep-fried wonton on the side and have an 'Oh Aew', a local dessert mostly made of ice, banana jelly and red beans.
---
---
Som Chit Restaurant Info
Location: Phuket Town, near the Clock Circle
Address: 214/6 Phuket Road, Tambon Talat Yai, Mueang Phuket District, Phuket 83000
Open: 8 am – 5 pm
Phone: 081 693 7705
Price: Small bowl 50 baht, medium 60 baht, large 70 baht
Speciality: Hokkien noodle soup
---
Som Chit Map
---
More Restaurants in Phuket Town
---
Your Phuket Town Travel Guide