Rustic Eatery and Bar Phuket
Rustic Eatery Phuket is a very popular restaurant found at the south end of Patong Beach, just a little before the tall bridge that leads to Amari Phuket. The restaurant is small and discreet, you would easily miss it as you drive, so look for that tiny signboard hanging outside.
Rustic Eatery is cosy but casual, with that atmosphere of a young place with a new mindset. A welcome break from the usual shophouse restaurants of Patong. Don't forget to enjoy a cocktail before dinner as the bar is well supplied, or one of their excellent craft beers.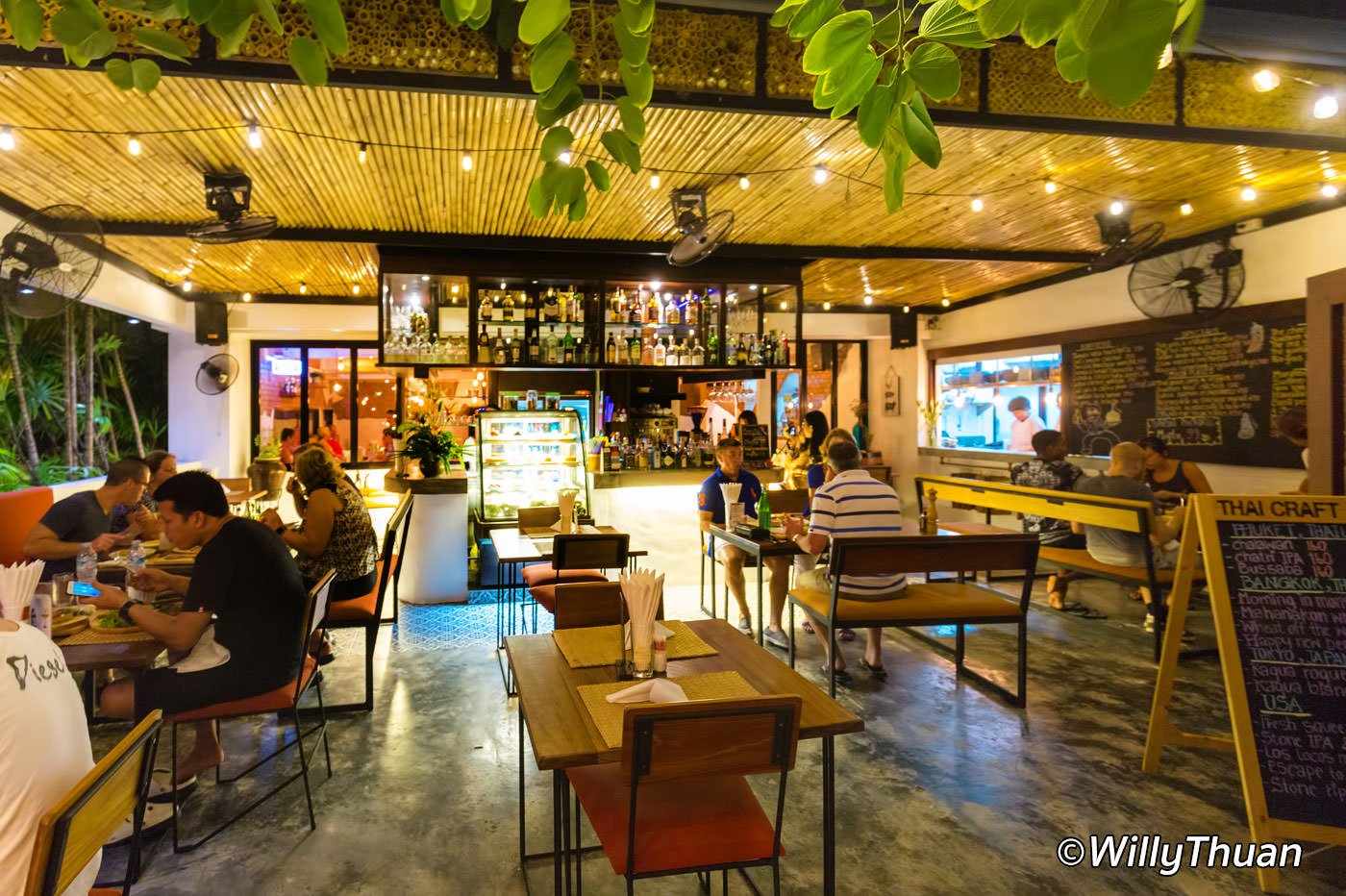 Of course the main reason you came here is the food. Chef Nikola Lesar, who is a MasterChef Croatia winner, prepares a really attractive set of dishes. Rustic is one of the very few restaurants in Patong run by the new generation of passionate chefs with that new vision of what great food is like.
Rustic, as name hints, is not overly fancy and decorated, not over priced either. There are other restaurants on the island serving creative cuisine, but they usually are on the expensive side and you would go there on a special occasion only. Rustic Eatery is when you feel like great food without the fuss. These are some of the reasons why Rustic is so popular, and you should absolutely book in advance!
We tried several dishes and all were delicious. The almond and herb salmon fillet was superb. The duck was cooked to perfection (which is not the case everywhere we tried). Their pizzas are legendary and their home-made macarons and desserts are not to be missed! (We forgot to write the prices so guess what: we are going back!)
A mention should be made about the staff as well, always attentive and very welcoming. They made sure our dinner was as perfect as it can be!
Rustic Restaurant Photos
Rustic Eatery Phuket
Price: $$$$$
Location: 36, 38 Thaweewong Road, south end of Patong Beach
Open: 8 am – 10 pm (Monday closed)
Phone: 076 344 776
Rustic Eatery Map