---
The best chicken rice in Phuket
---
If you like delicious Hainanese Chicken Rice and you happen to be in Patong Beach, you need to visit Briley. Briley is one of the two famous chicken rice restaurants in Phuket, and it has been open for more than 20 years now, the other famous one is Kota Khao Mun Khai in Phuket town. Already in 1994, I remember enjoying this Briley restaurant because it was cheap and so good. The chicken is very moist and tender, not dry as you as often find it in food courts, and the bone stock soup is also deliciously flavoursome. Chicken rice is an excellent dish for travellers who can't eat spicy food.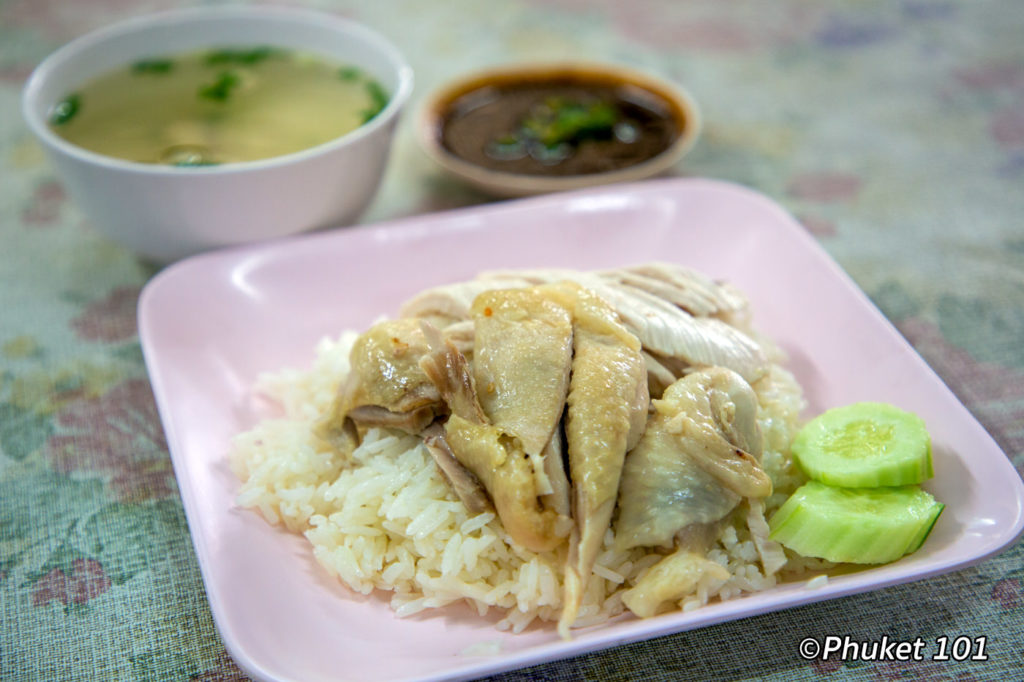 Briley also serves an excellent range of other delicious dishes: Stewed pork leg on rice (60 baht), red pork in sauce on rice (60 baht), crispy pork on rice (60 baht). Their mango sticky rice is a great way to wrap your lunch if you are still a little hungry, and even if you are not.
Drinks are also very cheap 65 baht for a small local beer (Heineken and Singha) and 120 baht for a big bottle.
The friendly staff is helpful and will hand you a short but well illustrated menu in english. Note that because the place is so popular, some of the dishes may not be available anymore in the late afternoon. The place is quite large and very hot, so try to sit near the entrance. Briley is located just opposite of the big Siam Commercial Bank on Rat-U-Thit road.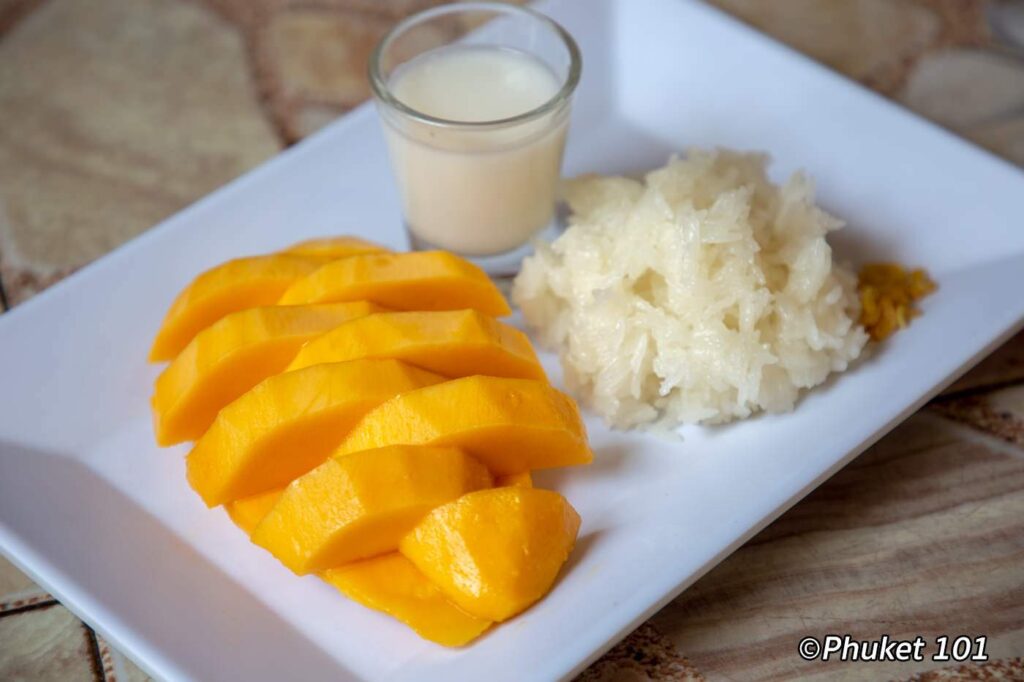 ---
More Photos of Briley
---
Briley Chicken Rice Info
Location: Patong Beach
Address: 143/6 Thanon Ratuthit Songroipi Rd, Tambon Patong, Amphoe Kathu, Chang Wat Phuket 83150
Open: 6 am – 8 pm
Phone: 081 597 8380
Price: Cheap
---
Briley Chicken Map
---
More Restaurants in Patong
---
Your Patong Travel Guide