---
Pak Nam Seafood
---
Pak Nam Seafood in Phuket Town is a great Thai restaurant located off the tourist areas. Locals and residents of Phuket know Pak Nam restaurant very well and like to bring their friends for a casual lunch or dinner. It's a great venue if you are in the mood for good seafood.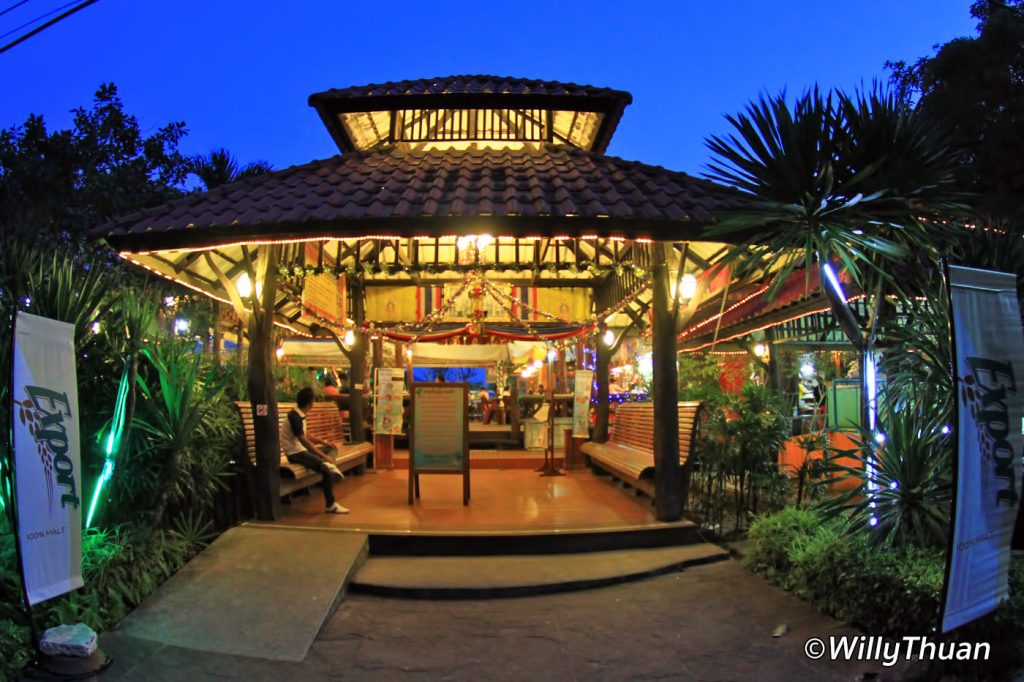 You can sit in the main open-air room, on the terrace or in one of the air-con rooms. The menu is surprisingly long, decently illustrated and in English. Staff can also speak enough English to take your order.
---
What to Eat at Pak Nam Seafood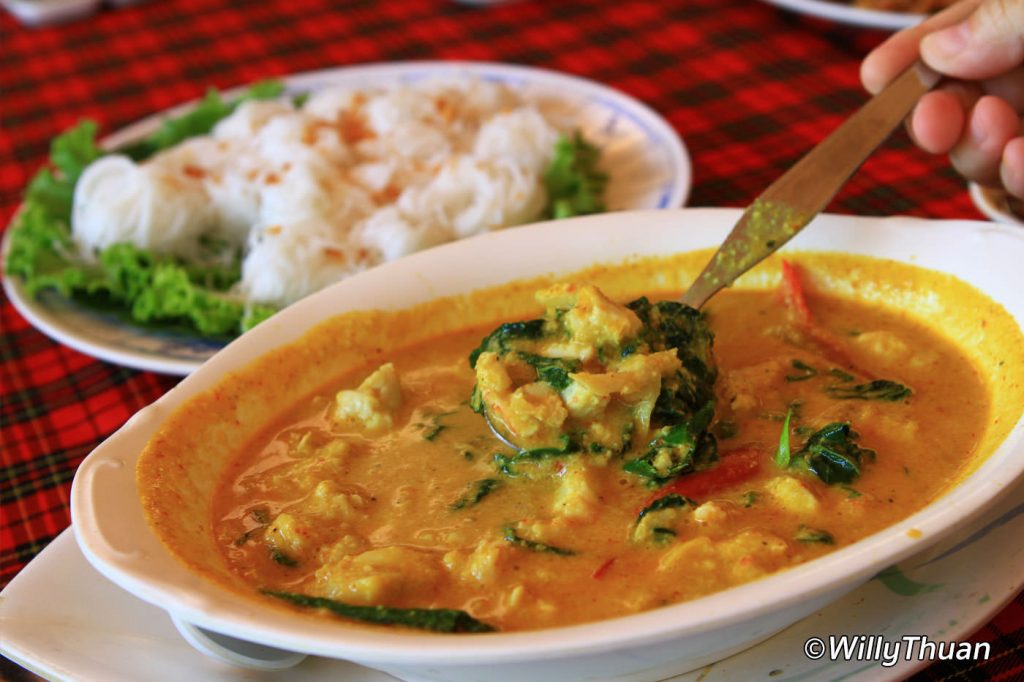 We have been to Pak Nam many times and here if you need some recommendations, here is what we like to order as you can see in the photos:
'Pla Sai Tok Kamin' – small deep-fried fishes with turmeric.
'Pad Pak Miang Koong Seab' – green leaves with dry shrimp.
'Pla Ka-Pong Nung' – a sizeable steamed fish.
'Yum Toa Poo' – green beans salad with squid.
'Kaeng Poo' with 'Bee Hoon' – Crab curry with rice vermicelli.
'Tom Yum Talay' which we don't need to introduce anymore.
One of their speciality is 'Pla Jalamed' – white Pomfret fish with mushroom and soya sauce.
'Taow Toey' – the same dish but with grey Pomfret fish, more expensive and of course it tastes even better.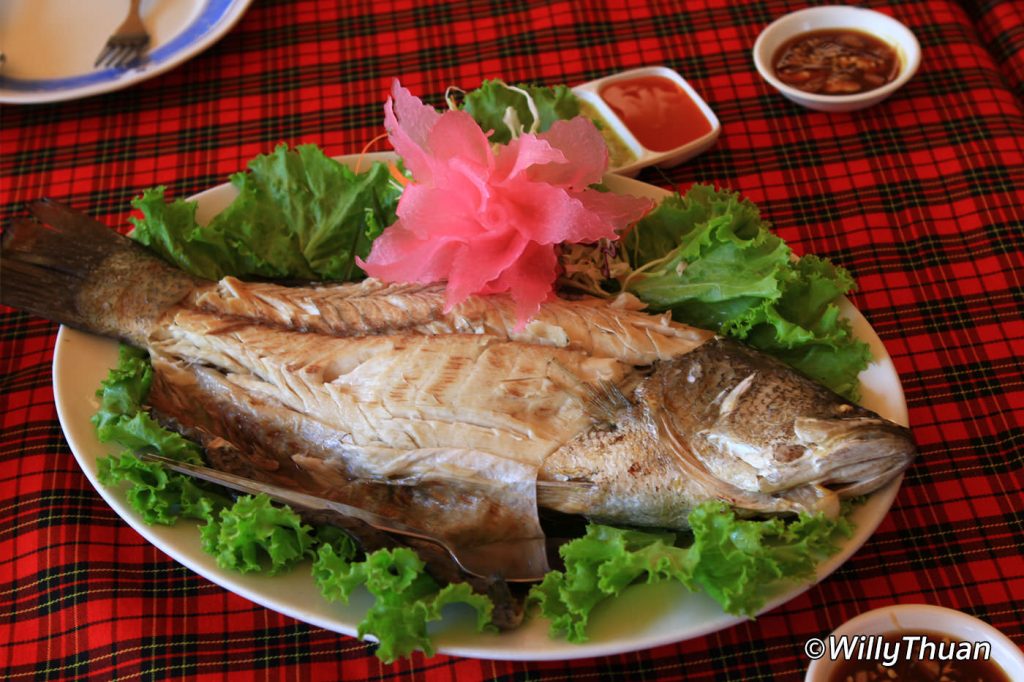 Pak Nam Restaurant is open for lunch and dinner and can be busy on some days in which case it can take some time to get served. The price is very affordable, and if you are more than four guests, you should consider booking in advance.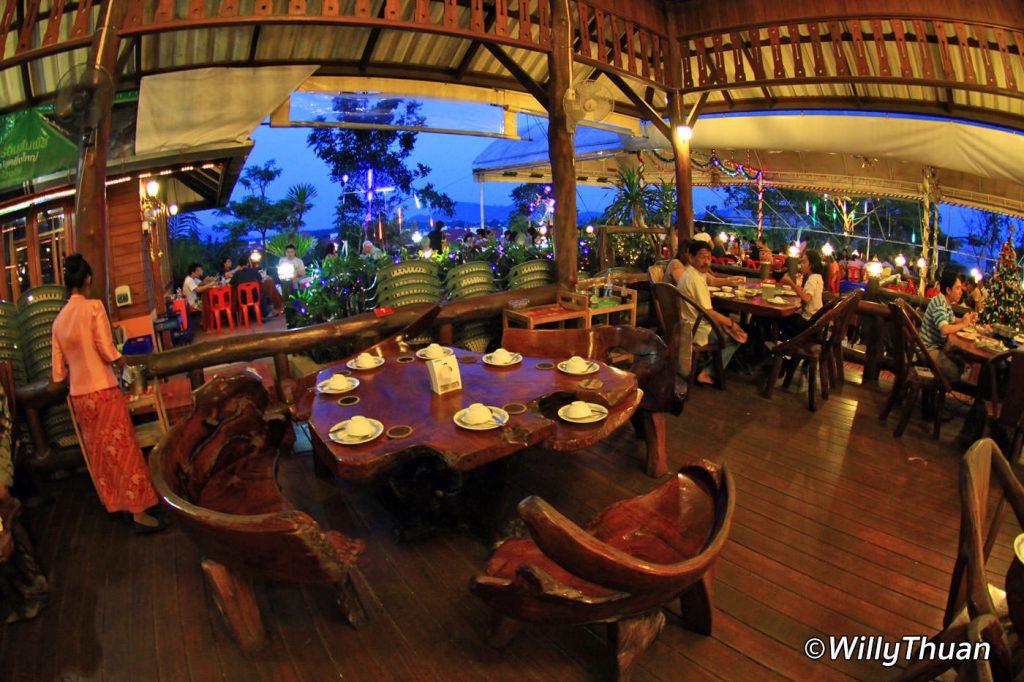 It's not easy to find Pak Nam, but you can use the map below. You will have to turn right at the traffic lights just past the Mission Hospital located at the city limit, on the way from town to the airport.
---
Photos of Pak Nam Seafood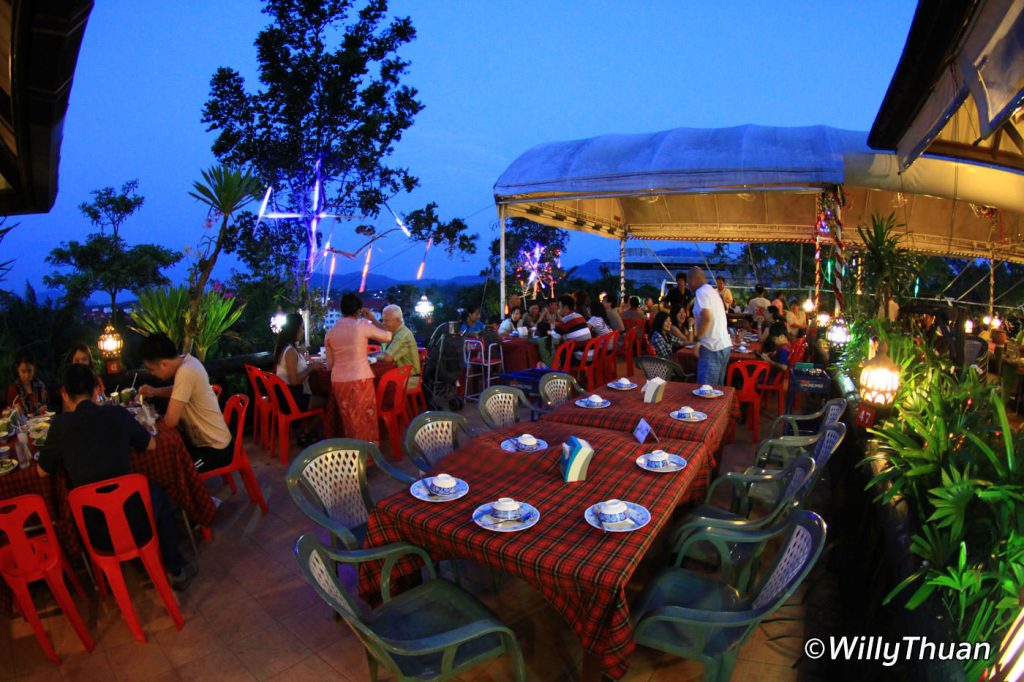 ---
Pak Nam Seafood Info
Location: Phuket Town
Address: 52/220 Ratsadanuson Rd, Phuket Town
Tel: 076 240240
Open: 10.30 am – 10.30 pm
Price: Reasonable
---
Pak Nam Seafood Map
---
More pages about Thai food in Phuket