---
The magic of local Thai restaurants
---
Boon is one of the most underrated local Thai restaurants in Phuket. It's not fancy, the menu is not long, and lunch at Boon only costs a few baht, but the taste is unique. The restaurant is tiny, hard to spot, and so modest; we probably wouldn't bother explaining to anyone how to go there. But after so many years, we realised that this place is very special to us: It's what local Thai food is all about: simple, cheap, casual, and delicious.
The real name is 'Kour Maikhao', but 1st: it's nowhere near Mai Khao Beach since it is just outside Phuket Town, on the road leading to Phuket Airport, and 2nd: I only found about this name while writing this story… for us, it has always been: "Let's go to Boon!"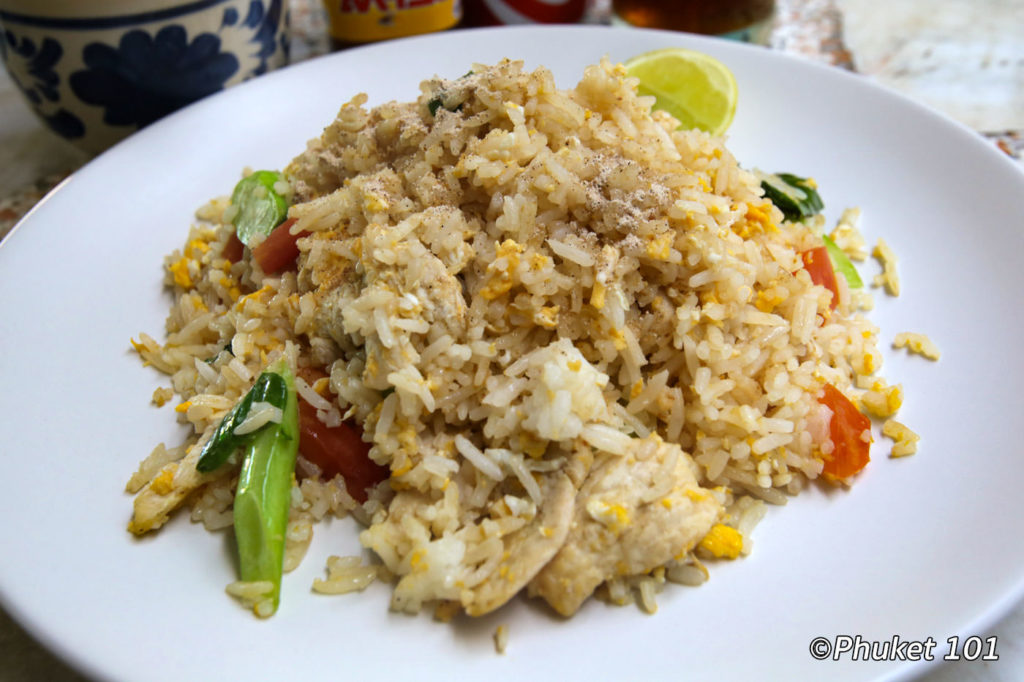 Our office used to be next to this small restaurant and for years we would go there for lunch without hesitation. The place was dark and old at first, but we didn't mind. The food is cooked with passion and dedication by Khun Jin, Boon's wife, and we all love it. This is the magic of Thai food. You can enjoy a full range of fantastic dishes, from the most sophisticated experience in a fancy restaurant to the most simple food cooked on an old stove in an old wok!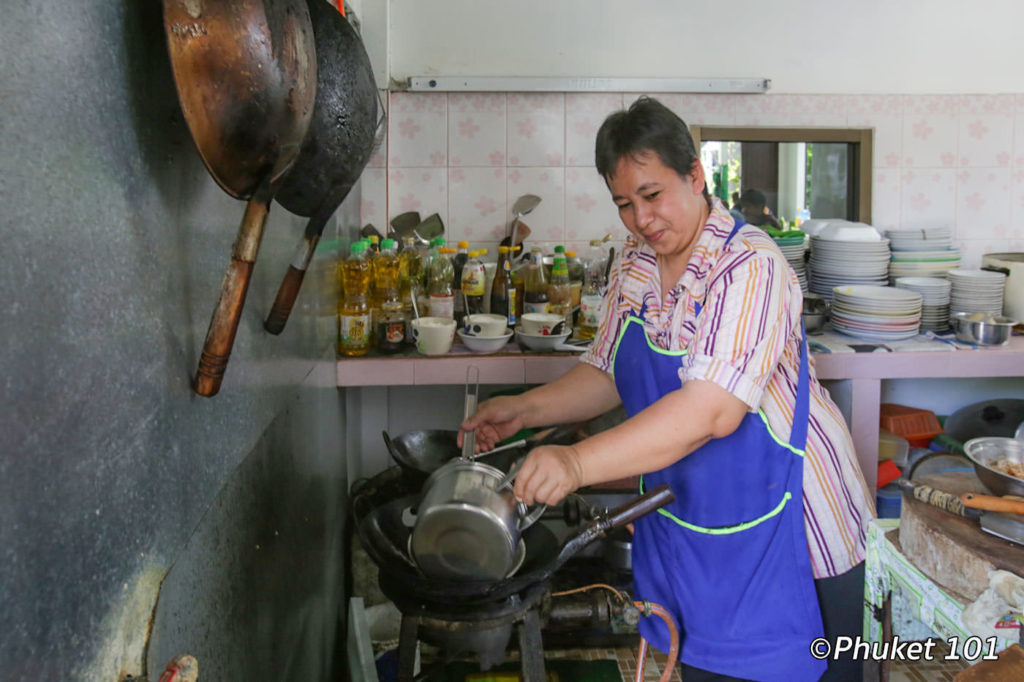 In the back of the restaurant, the setting is shockingly simple a couple of rusty stoves and a few overworked woks are all Jin need to mix the right ingredients, with the right amount to movement at the right temperature. Not too much, never rushed. After 20 years, Boon restaurant finally got renovated and now looks bright and neat, but the stove and woks are just the same old ones.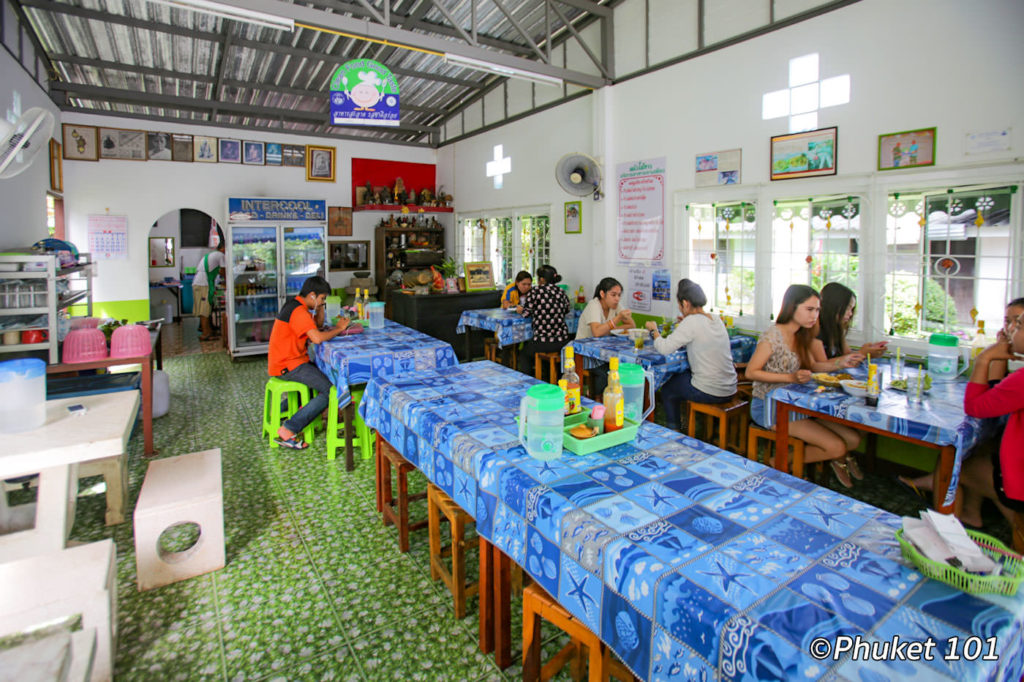 Years have passed and we no longer work in this part of Phuket, but we never miss a chance to visit Boon and his wife for the unique taste of their cooking. To give you an idea, any fried rice or basil leaves rice we order in Phuket or Bangkok would have to be compared to Boon! And while some restaurants in Phuket and Bangkok came quite close, none ever surpass theirs, no matter how fancy the restaurant was.
---
---
What to order at Boon?
There are three dishes we would keep ordering, and each of them would cost no more than 50 baht: Pad Kra Pao Moo Khai Dao, Khao Pad Kai (Fried rice with chicken) and Khao Pad Nam Prik Moo Tod
1. Pad Kra Pao Moo Khai Dao
(Rice topped with stir-fried pork and basil and Fried egg)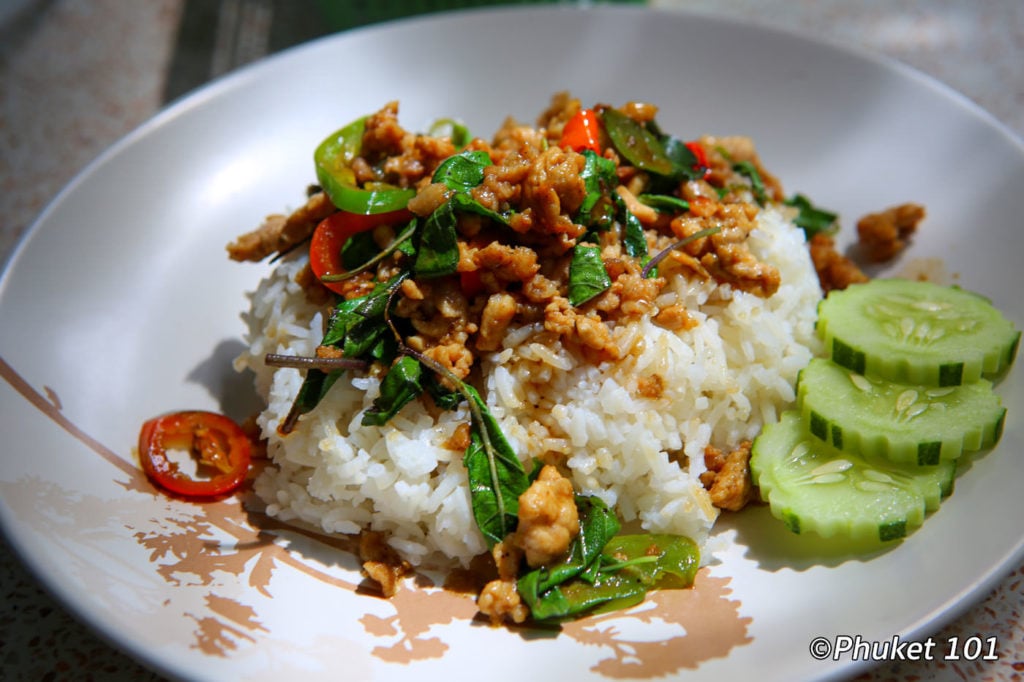 This dish can be cooked with pork (Ka-prao Moo), Chicken (Ka-prao Kai) and beef (Ka-prao Neua), just ask. It can be pretty spicy, especially since those naughty little green chillies that are good at hiding under the green basil leaves! Ask 'Mai Ped' if you can't eat it spicy. Note that the photo below has no Kai Dao (fried egg)
Phuket 101 receives 250,000 monthly visitors on average (500,000 pageviews/month).
If you wish to advertise on this space or other options available on Phuket 101, just contact us.
2. Khao Pad Kai (Fried rice with chicken)
The Khao Pad Ka has a nice smell, a great texture without ever being dry or stuffy, and a few bits of salt that add a delicate fun touch.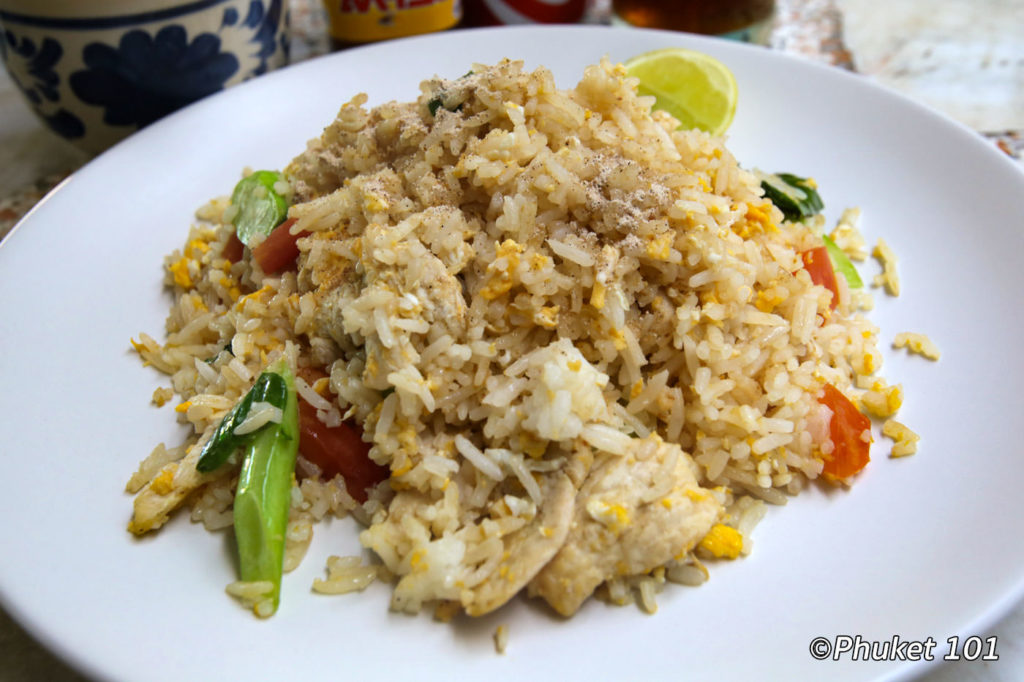 3. Khao Pad Nam Prik Moo Tod
Fried rice with chilli relish topped with fried pork. This is Boon's signature dish. Rice is fried with just the right amount of Thai chilli relish it's not too overwhelming. Topped with fried pork (You can ask for fried chicken or fried shrimp instead), so it's better than ordinary fried rice but still simple for a really good one-dish lunch.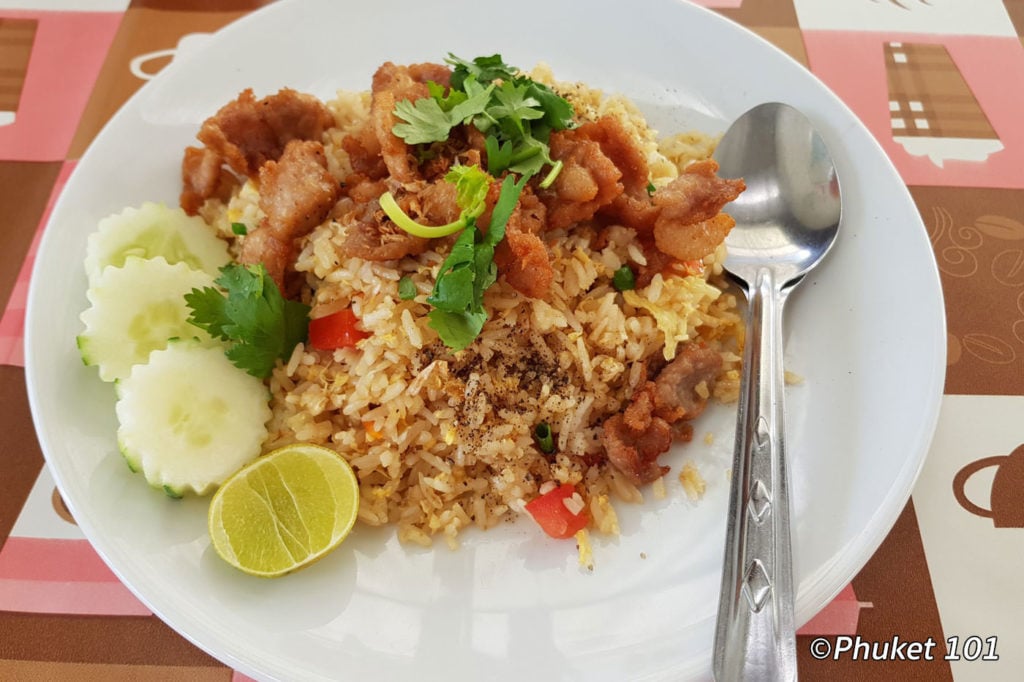 There are many more dishes to enjoy, but these are the 3 all-time winners!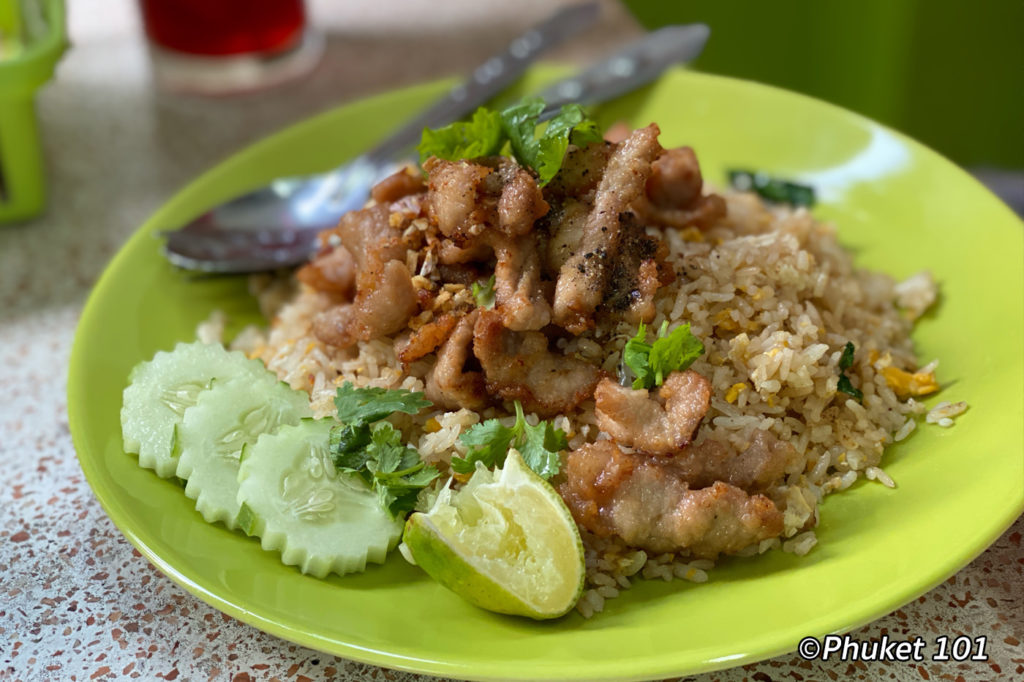 ---
More photos
---
---
Boon Restaurant Info
Location: Phuket Town outskirt
Address: 4/223 Thepkrasatree Rd, Ratsada, Mueang Phuket District, Phuket 83000
Open: 10 am – 3 pm
Price: very cheap!
---
Boon Restaurant Map