Girls Travel in Phuket
Who said Phuket was an island for guys? That's just the collective accepted mindset, but Phuket is full of great things to do for girls. Our 19 Best Things to Do in Phuket didn't quite match, so here's Faa's list of things she likes to do. Of course, we know that most activities are for everyone and we don't want to fall into stereotypes, so we try to offer a slightly different angle. Most of all: we just want to help 🙂
---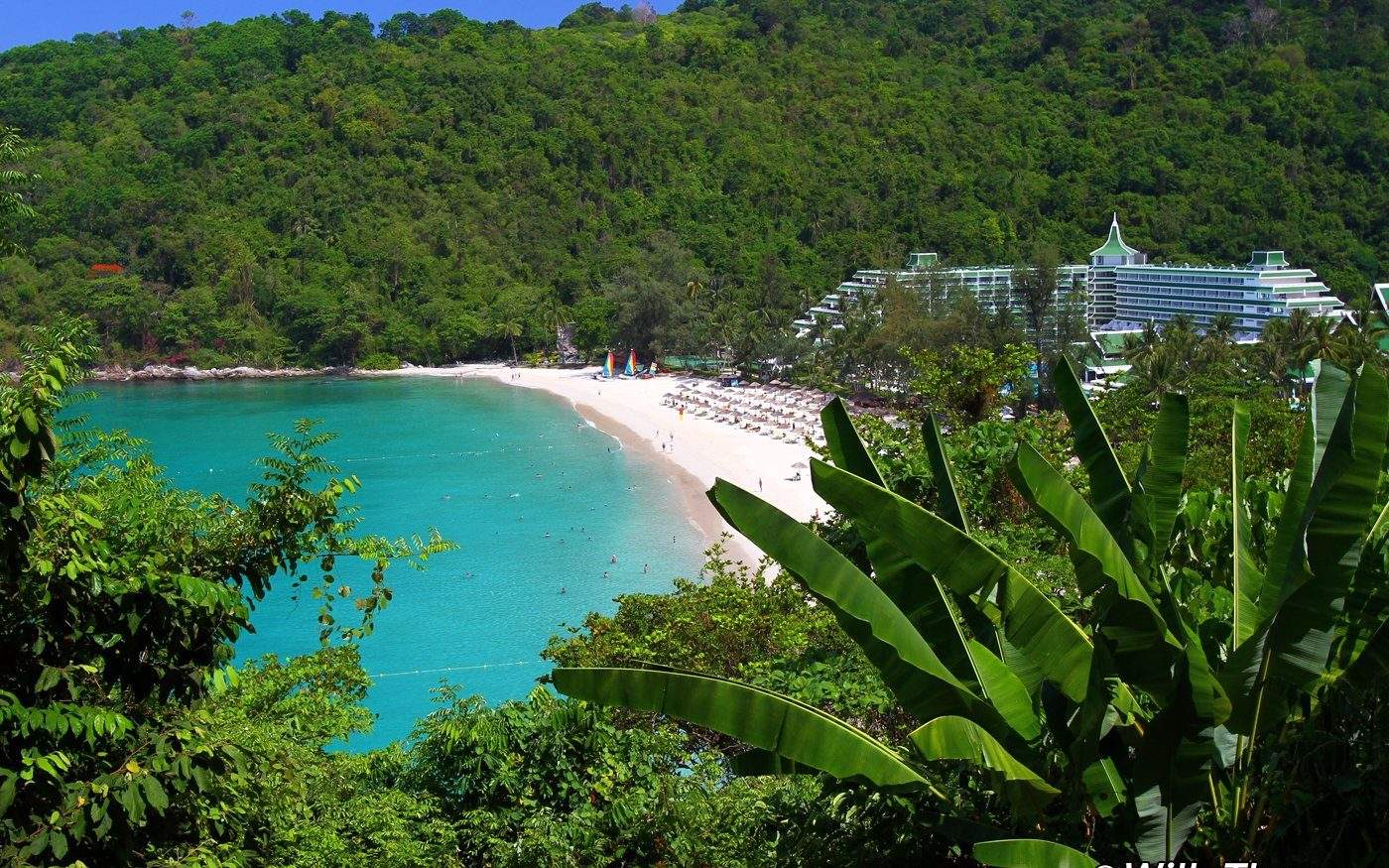 Stay in a hotel on the beach or at least somewhere with an ocean view. What's the point of coming to Phuket and not seeing the beautiful sea! I've been living in Phuket for 10 years and the sea view still takes my breath away.
I love Kata Noi for its beach, and The Shore has amazing views and beach access. Kamala hill is lovely, and the sunset at Paresa Resort is breathtaking. Mai Khao Beach has Sala Phuket for the quiet, romantic getaway or Renaissance Phuket for a cosy stay with their full-blast facilities and services. See more hotels on the beach
---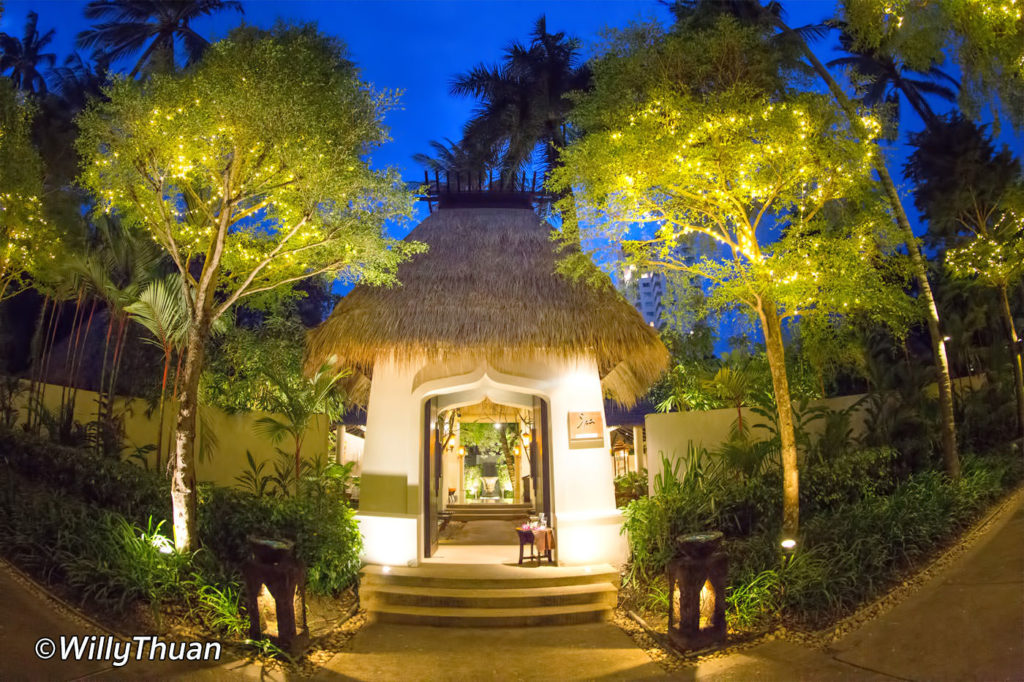 Phuket is known to host some of the world's most stunning spas and wellness centres. The range of treatments is endless, and there is a package for every budget. The most famous spas are in 5-star resorts, such as Banyan Tree and require advance reservations. Some independent spas like Let's Relax can accommodate you on short notice, but keep in mind that on a rainy day, everyone runs to the spas. If spa treatment is essential to your holiday, make sure you pick a hotel with a good one. Read more about Phuket best spas
---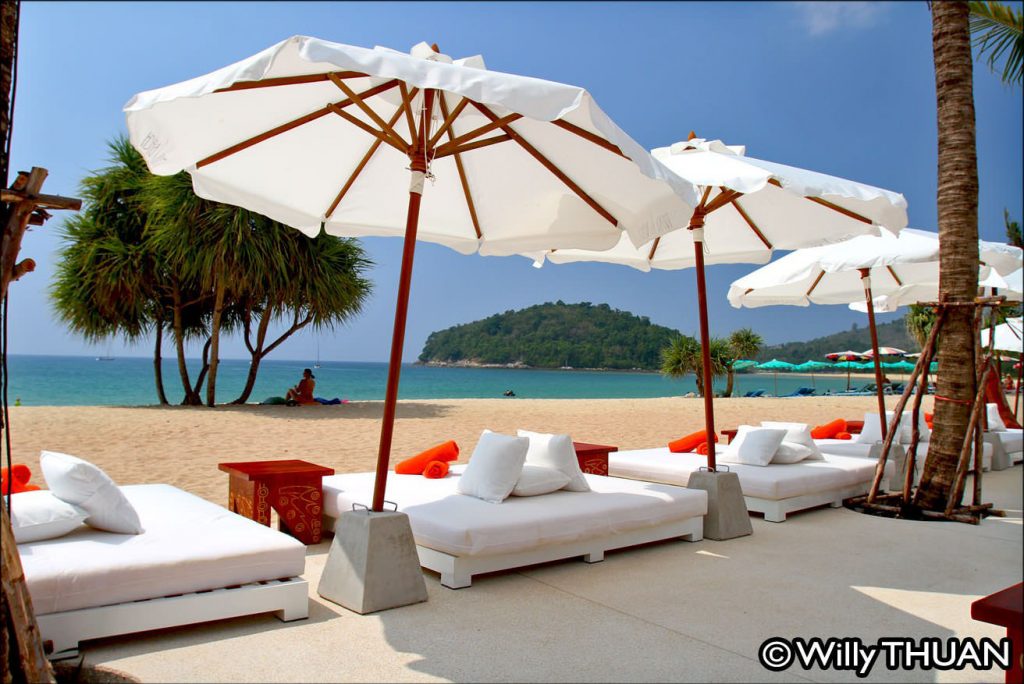 Of course, you can spend the day on a beach towel or a beach lounger, but beach clubs have a unique tropical holiday feel to them, and holidays are short, so make each day special! Beach clubs are an excellent place to casually meet new friends or a safe place to be if you don't want to be bothered. Not only they serve a wide range of cocktails and food, but they also come with clean, modern toilets, which are rather hard to find on public beaches. Read more
---
Phuket is a seafood paradise, and many will enjoy the freshest seafood. Fish, prawns, squids, lobsters, crabs, lots of crabs. Bring them on! Restaurants of my choice are Kan Eang @Pier, Mor Moo Dong, Kru Vit floating restaurant and Bang Pae Seafood, but you can pick any in our Top 10 Favorite Local Seafood Restaurants!
---
A visit to a local market always gives me a real traveller's feeling. Different vegetables, different Thai Fruits, various food and different smells (sometimes not very good I must say but well) There are nibbling like deep-fried chicken and sticky rice, BBQ pork on a stick or local Ar-Pong which is a thin pancake… try them all!6
---
Phuket town is an Instagram playground and you won't have to walk much to find beautiful architecture as a background for your photos. You can stop at one of the many coffee shops too, or head off to Raya House or China Inn for lunch or dinner. These shops have been open for probably 30 years are still running, with a true ambience of the old Phuket town. Mingle with the locals, look at other tourists, buy some Baba tops for fun at China Inn or indigo dresses at one of the beautiful boutiques on Thalang road. Have a look at the beautifully renovated Kiew Kai Ka restaurant
---

With such an easy-going tropical island mood, it's no surprise that Yoga has become increasingly popular in Phuket. There are many studios around the island to continue your regular exercise or maybe learn something new. Read more
---
Maybe it's just another mall, but I don't mind a familiar place to browse for sun lotion and see what people wear here. If Phuket is your only destination in Thailand, then this is a must. Some brands are cheaper than in Singapore or Hong Kong because of exchange rates and Central often runs discount promotions, and you always can get a 5% discount by asking for a tourist card.
---
9. Rent a car with a driver
If you come with friends and want to explore the entire island without having to fiddle with maps, leave it to someone familiar with the roads of Phuket. He would know how to take you to see the Sunset at Promthep Cape and still arrive before the sun is gone.
---
I'm not that great with sports. My athlete level is probably at the borderline or below. Seriously. I took some of my friends to wakeboard, and most of the guys could stand on the board within an hour or two, but it took me 2 months!
Anyway, it's still fun. You can do kneeboard, ski and wakeboard at Kathu Cable Ski. It's something different from any other usual activities – and that's what holiday is about.
---
I've been on all kinds of Phang Nga trips, and Hong by Starlight is always magical. I went 4-5 times and will not hesitate to go again. It's a relaxing day on the quiet sea of Phang Nga before boarding the canoe, no paddling required the guide does it all. A word of warning though, pick the right tour operator who cares and has respect for Nature such as John Gray. This is the least we can do. Read more
---
If I had enough money, a yacht would be the only mean to travel to Similan. It's far, and it's a bumpy ride on a speed boat, and on crowded days, your speedboat mates might decide to take all the space for just themselves. Because it's far, normal large ships take ages. Not fun!! But all those hassles are worth it. The islands are beautiful, even if it means that you have to lie down on the beach for a long while to recover from that bumpy ride and smelly neighbours, it's still worth it. I'll do it again.
---
Last but not least, visit Wat Chalong, which is the most famous temple in Phuket. Pay respect to the Buddha images, pray for the better world, make merits and feel good about it. Not far from Wat Chalong, the immense white marble Phuket Big Buddha on top of a hill is also worth climbing to. Read more
---
You May Also Like
20 Amazing Places People Always Miss in Phuket – Phuket Hidden Places