---
Restaurants (really) on the beach in Phuket
---
What can be better than eating right on the beach when on holiday on such a beautiful island as Phuket, but such restaurants have become hard to find. Actually there used to be quite a lot of places where it was possible but after 'the big cleanup' of 2015 most restaurants and beach clubs were found to be illegally built and therefore removed.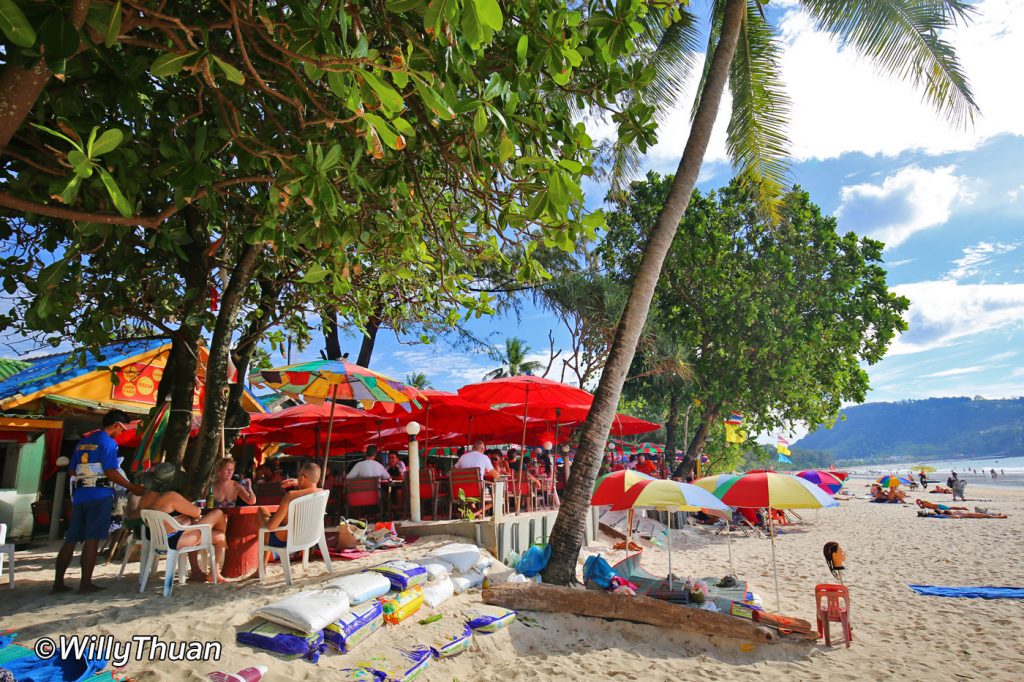 Here is a list of places where you still can really eat on the sand (or really really close to it). Surprisingly many travelers miss those places entirely even though they probably walk nearby.
Note that restaurants come and go depending on seasons and government mood so we write this page in good faith but can't really guarantee those restaurants will be there by the time you arrive.
A good recent example of this happened at the very popular Laem Singh Beach and no one saw it coming. This was a great place to hang with very popular restaurants in. Operation for more than 2 decades such as the famous 'Da Ali'. One day the owner of the land closed entirely the access to the beach and that was the end of it.
Kamala Beach has the most restaurants, bars and local food vendors all along the central part of the beach. Here too it is difficult to predict which will be open or closed.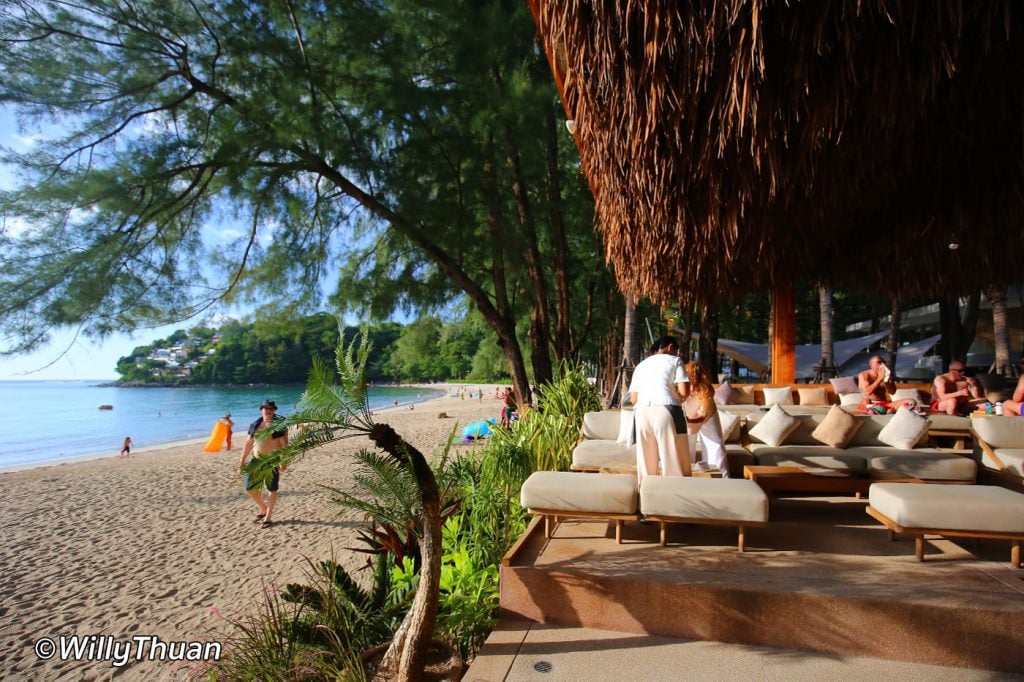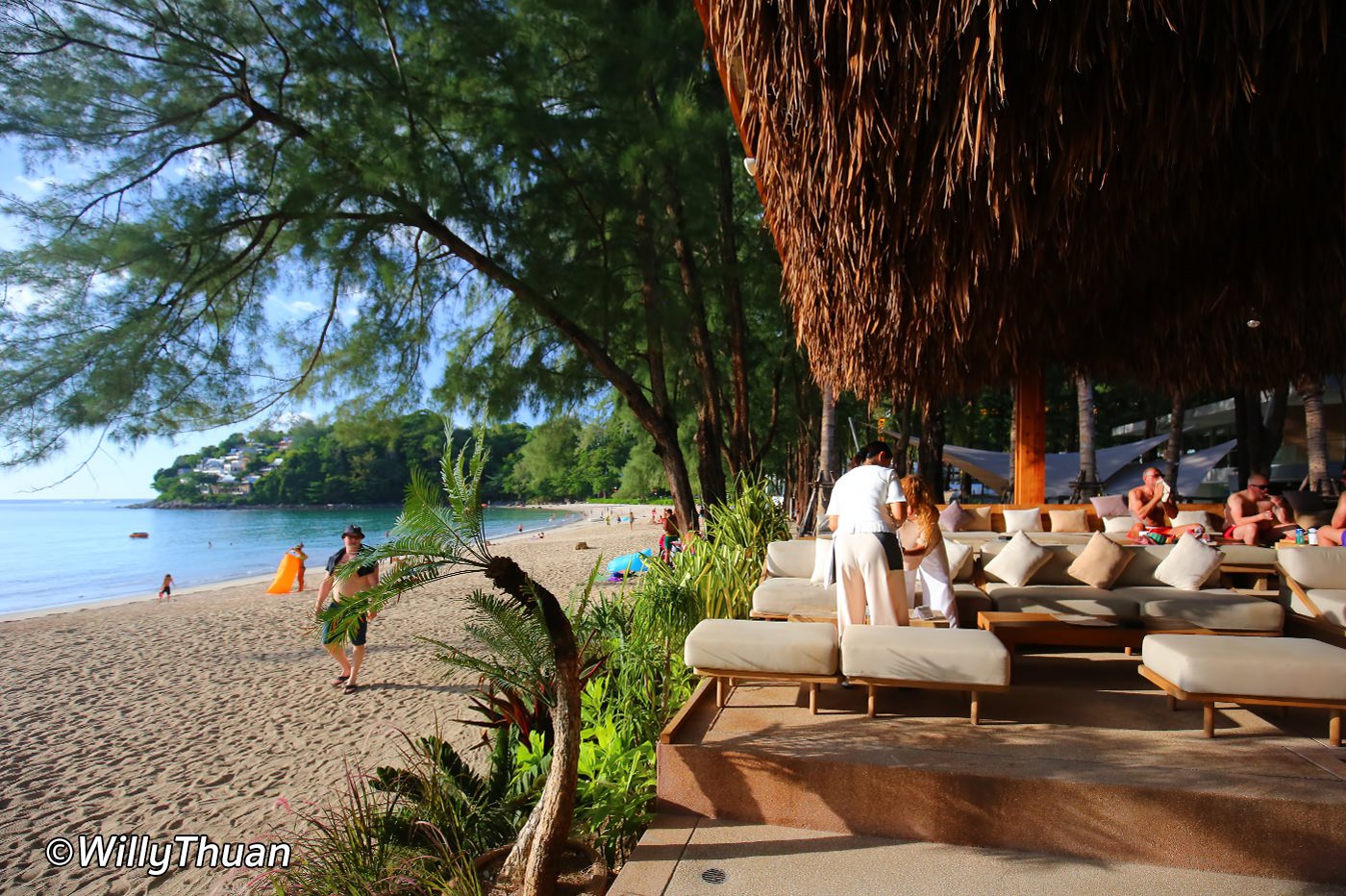 At the northern end of Kamala you can enjoy dinner and tapas almost on the beach at 2 beach clubs: Cafe Del Mar and Pine Beach Bar.
Freedom is a little paradise. It has everything: incredible soft white sand, amazing blue water, it's relatively peaceful, you can eat on the sand at one of the small shacks, or even better at Barefoot Bistro. It's just next to Patong Beach, but there is a reason for this paradise to stay so quiet: you can only get there by longtail boat from Patong and it's not so cheap to ride it.
There is occasionally a path from the top of the hill but it's steep to go back up. And just to make things a little more complicated, it's only open during high season, which is about November to June.
Eating on the Beach of Bangtao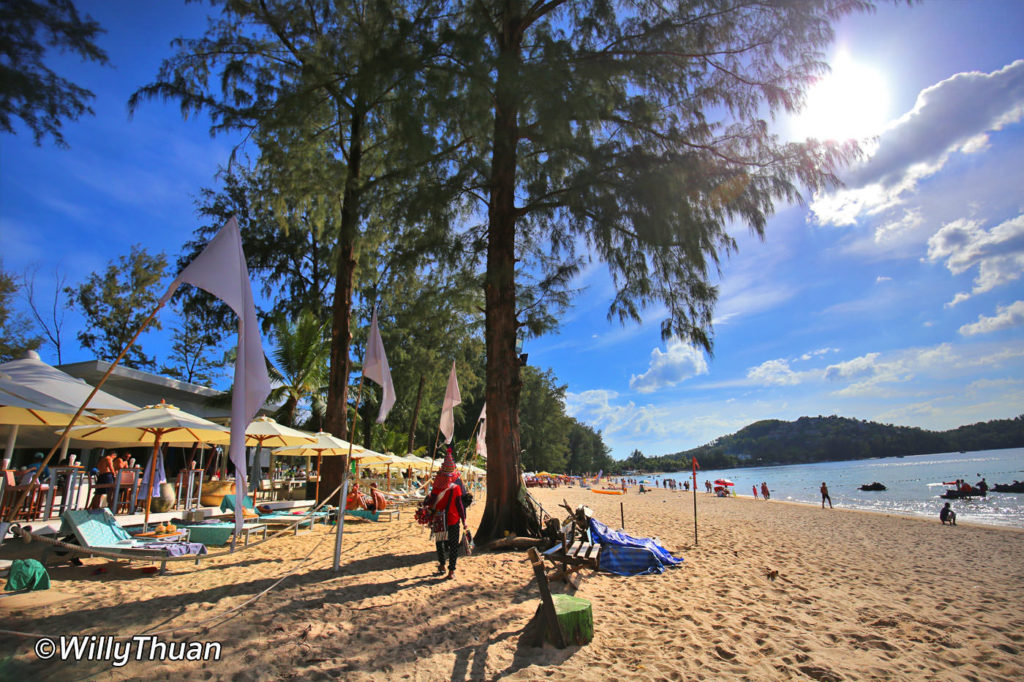 Bangtao Beach used to have a lot of large dining options but most are now gone. The only real option is to dine at the Dusit Thani Resort but it of course is more expensive than your usual local beach restaurant. Alternatively you can be really close to the beach at the new Catch Beach Club or at Palm Seaside Restaurant.
Eating on the beach of Patong
Patong Beach used to have a set of restaurants on the beach, located in the middle part, not too far from Bangla road. The two best known were Sabai corner and Chez Bernard, but they are long gone now. The closest you can be from the beach is in front of the food court, but it's not that close anymore.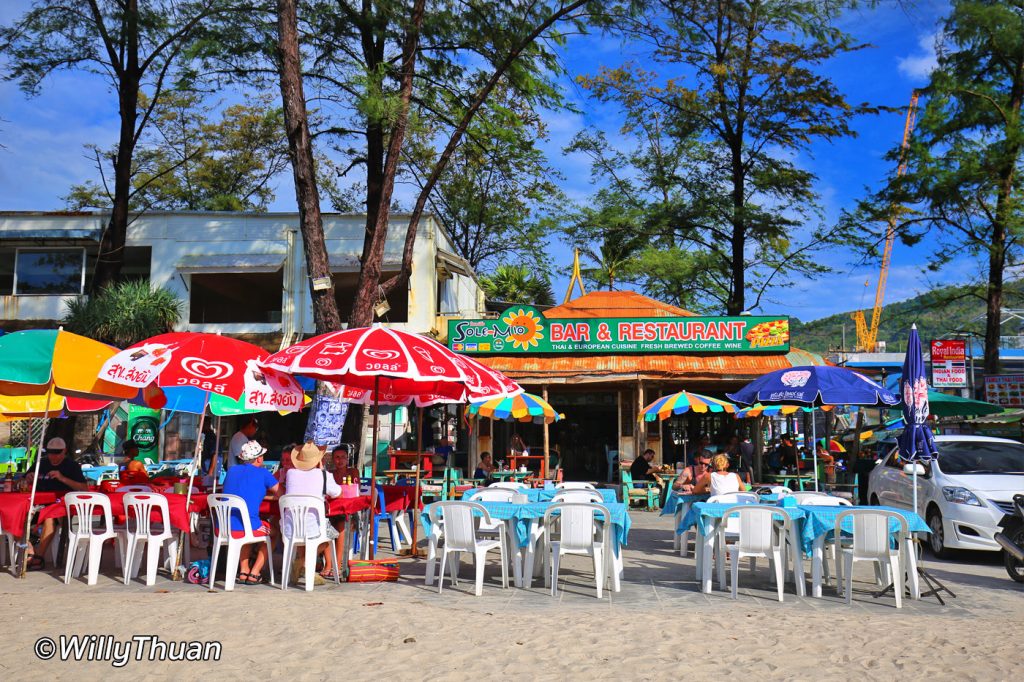 Kata Noi
Kata Noi has a local hidden bar and restaurant at the end of the beach, just past 'The Shore' resort. It's really modest but it has a fun local charm. (photo to come soon)
Haad Pra Phra Kaew Beach is a tiny beach located far from everything and therefore rather unknown, even from locals expats. It's located just below the beginning of the Sarasin Bridge.
Map of Phuket Beach Restaurants
---
More reading