---
Restaurants (really) on the Beach in Phuket
---
What can be better than eating right on the beach when on holiday on such a beautiful island as Phuket, but such restaurants have become hard to find? Actually, there used to be quite a lot of places where it was possible but after 'the big cleanup' of 2015 most restaurants and beach clubs were found to be illegally built and therefore removed.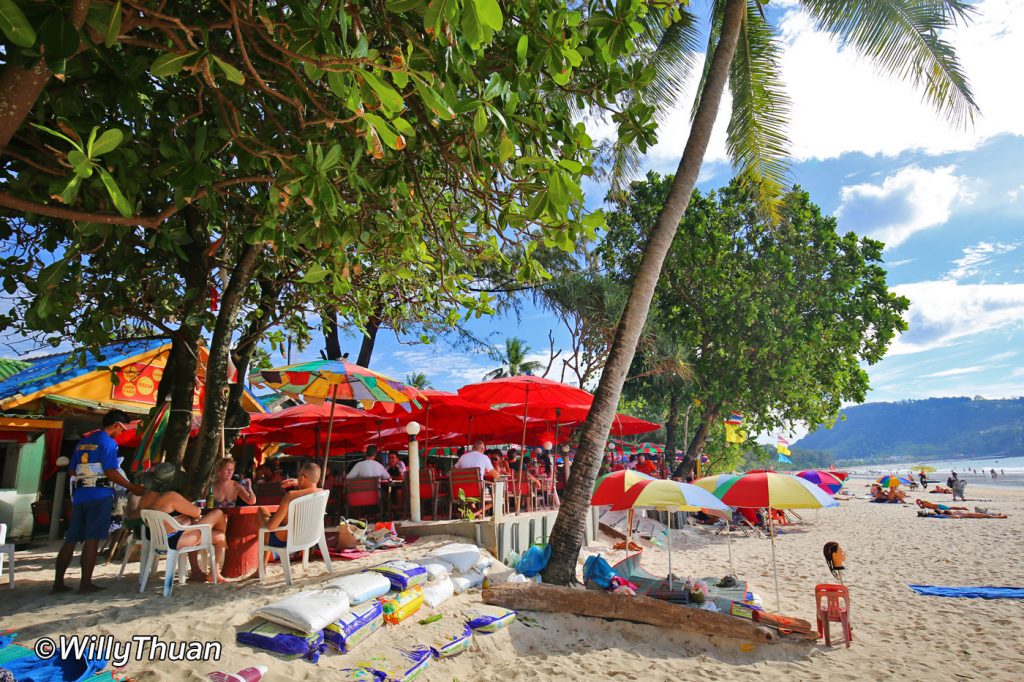 Here is a list of places where you still can really eat on the sand (or really really close to it). Surprisingly many travellers miss those places entirely even though they probably walk nearby.
Note that restaurants come and go depending on seasons and government mood so we write this page in good faith but can't really guarantee those restaurants will be there by the time you arrive.
A good recent example of this happened at the very popular Laem Singh Beach and no one saw it coming. This was a great place to hang out with very popular restaurants. Operation for more than 2 decades such as the famous 'Da Ali'. One day the owner of the land closed entirely the access to the beach and that was the end of it.
Map of Phuket Beach Restaurants
---
More reading