Little Nyonya Hotel Review
Little Nyonya is a small hotel located on the outskirts of Phuket Town. While it is modest and a little basic, it combines old Phuket heritage style and affordable price. Seen from the outside, the hotel looks beautiful with a large white facade and well-lit swimming pool and the Sino-Portuguese inspiration (some say Sino-Colonial, but I can't tell which is right), but the arrival place missed that inspiration.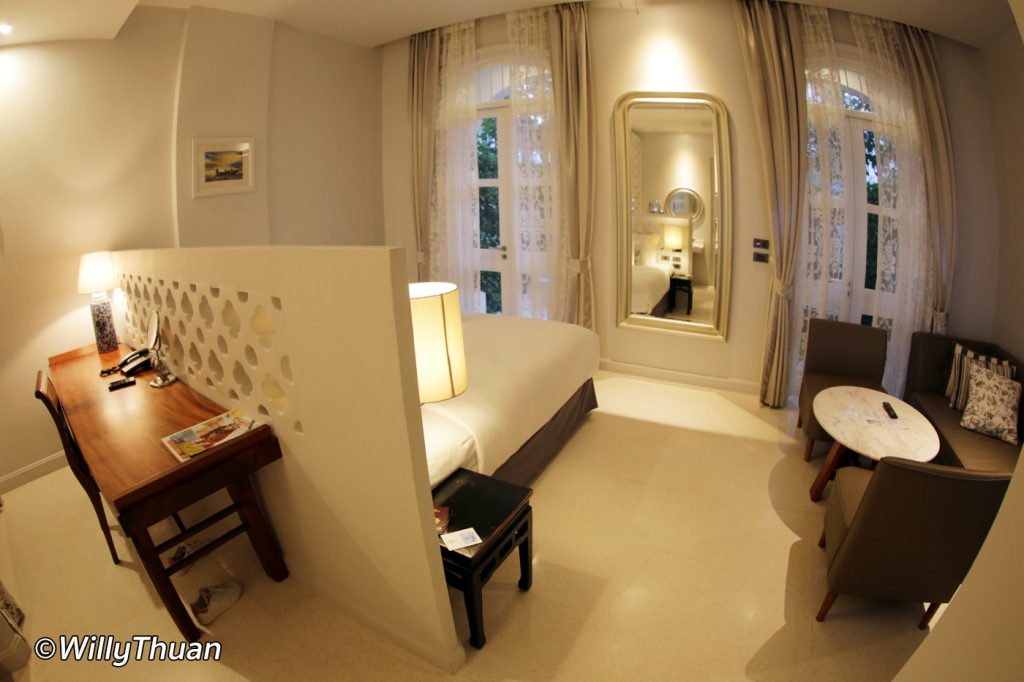 Little Nyonya Hotel consists of 3 room types, all with fancy names that make them look bigger than they are: 'Superior Mansion, Deluxe Colonial (27 sq m), and Junior Suite Balcony, and since the rate is relatively low, we picked the best one: a Junior Suite Balcony room. The room appeared small because of the high ceiling, and the bathtub in a tiny garden in front of the room was an interesting idea. That was until we realised that all the above bedrooms could see you in your bathtub.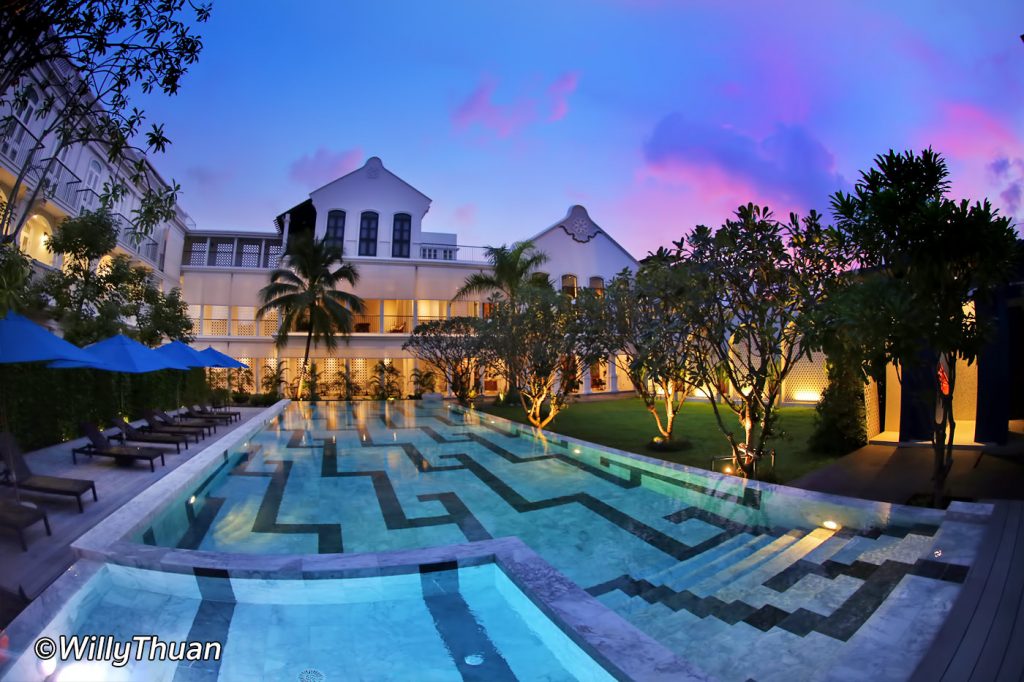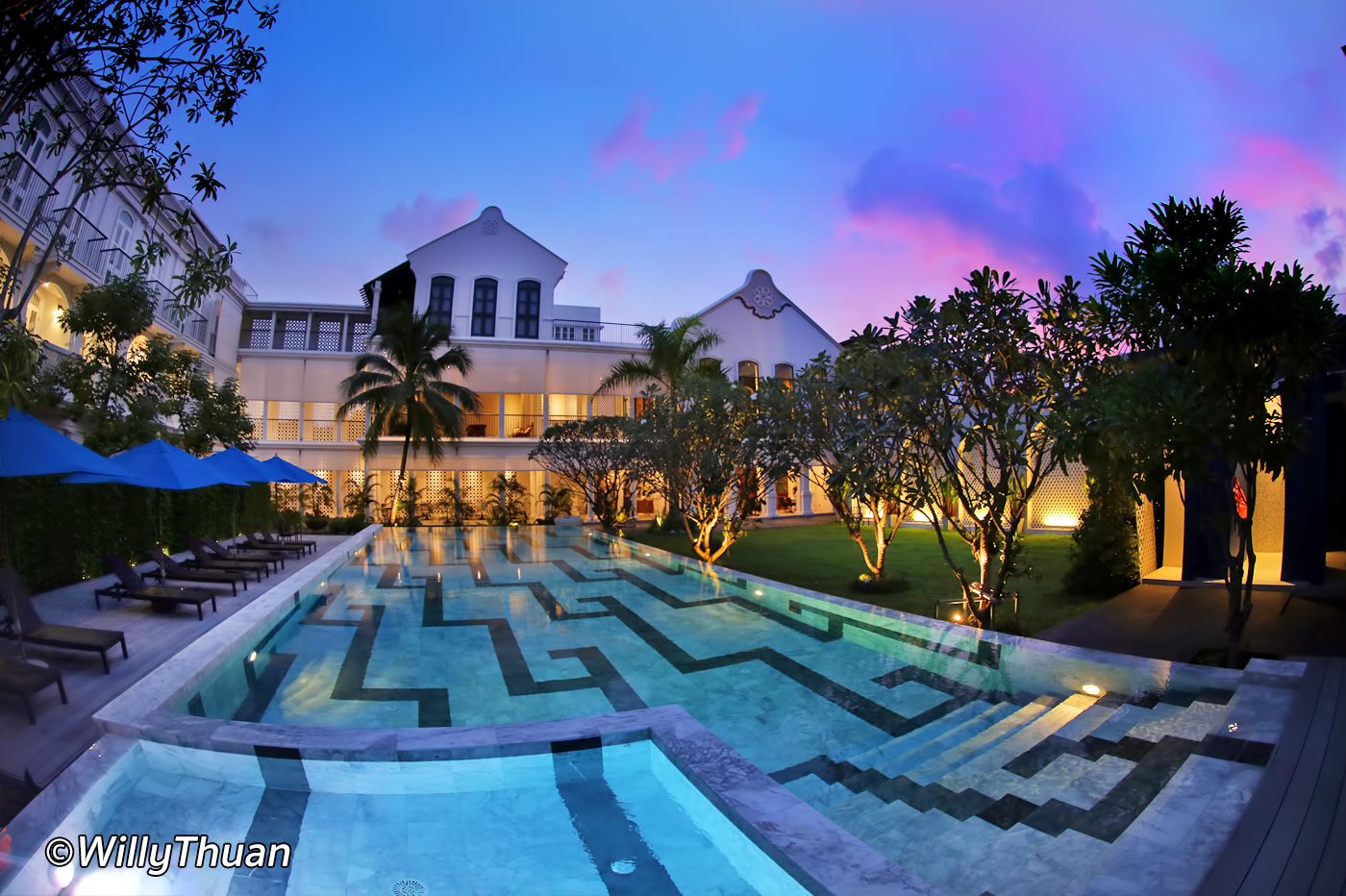 The reception is beautiful, using a lot of elements from the old Phuket era, especially those popular decorated floor tiles. Below is the restaurant where a basic breakfast is served. The restaurant is bright and quite attractive. Of course, it is inspired by old Phuket, mostly the ample wooden counter found in many shops and restaurants downtown. The staff and the lady behind the counter didn't smile or greet us, which is very surprising in Thailand.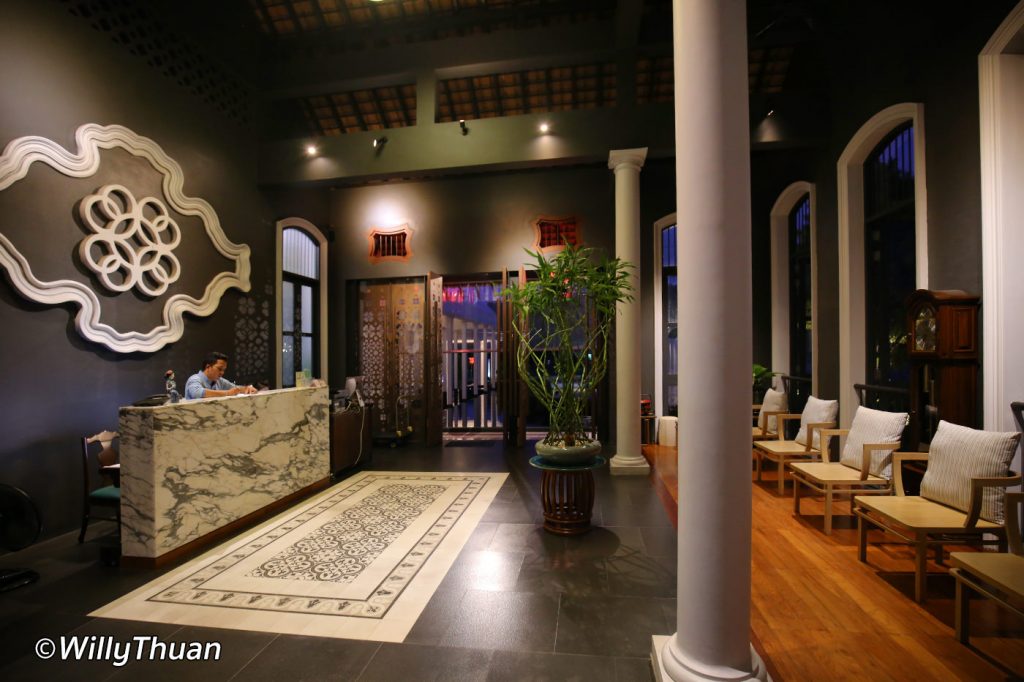 So even though this review seems less enthusiastic than any other we have ever written, Little Nyonya has some positive values. The design is bright and pleasing to the eyes, the price is very affordable, and the location is convenient if you have to work in town but prefer not to stay downtown.
The pool is more extensive than any other swimming pool for this price range; the Naka Weekend market is within walking distance, and the Central Festival shopping mall is nearby. Our recommendation would be to pick rooms on a higher floor; they are smaller but probably brighter and feel less humid.
Summary
Little Nyonya Hotel in Phuket Town is a modest yet affordable accommodation option that combines old Phuket heritage style with convenience. While some aspects of the hotel, such as the lack of greetings from staff and limited breakfast options, may not meet some travellers' expectations, the overall design is bright and pleasing to the eyes. The hotel's location is convenient for those who need to work in town but prefer not to stay downtown, and the swimming pool is extensive compared to other hotels in the same price range. To enhance the stay, it is recommended to choose rooms on higher floors for a brighter experience.
Information
Bookings and Availability:
Check the rates with your favourite websites
---
Little Nyonya Hotel Info
Location: Phuket Town
Address: 63/2 Chaofa West Rd Wichit Maung Phuket 83000, Thailand
Phone: 076 355 901
---
Factsheet
Range: 4-star
Swimming Pools: 1
Restaurants and bars: 1
Distance to Patong Beach: 15 km
Distance to Phuket Town: 3 km
from Phuket International Airport: 33 km
---
Little Nyonya Hotel Map
Get the directions on your phone: https://goo.gl/maps/A4MJCEvavc5QAgh26
---
---
---