Rom Sai Baan Nakalay Restaurant
Romsai is a little unusual restaurant well hidden from view, with a beautiful view on the sea and a nearby beach. Serving Isan food for lunch, it definitely has a fun mood, feeling like being far from Phuket. Precariously built the a rocky cliff alongside the seaboard north of Patong Beach, it serves good food on typical round concrete tables or on wooden platforms where you just sit on one of those woven carpets found in so many Thai houses. Since they became increasingly popular, they even build a new covered areas with fantastic view on the Thavorn private beach.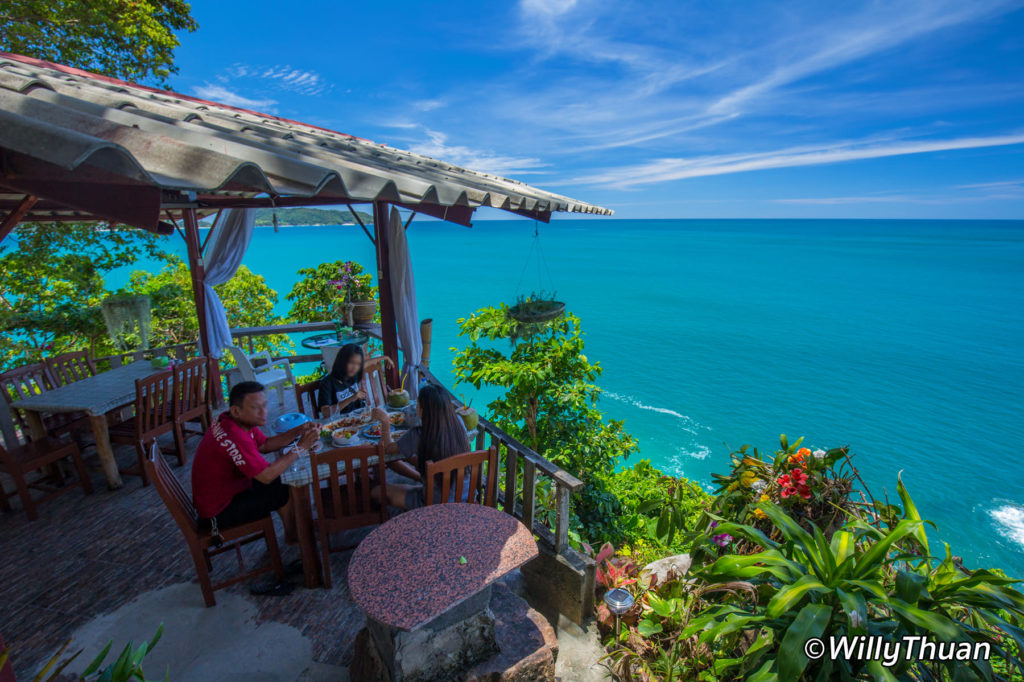 Romsai Restaurant is a great escape for us on week end, even when weather is not sunny, the food might not be the most amazing but is well compensated by the unique feel and the beautiful natural environment. The simplicity of the place with the sound of breaking waves and the wind in the trees brings a welcome change in the usual seafront restaurant. Being a waiter in this restaurant is a fitness on its own, climbing boulders up and down for hours.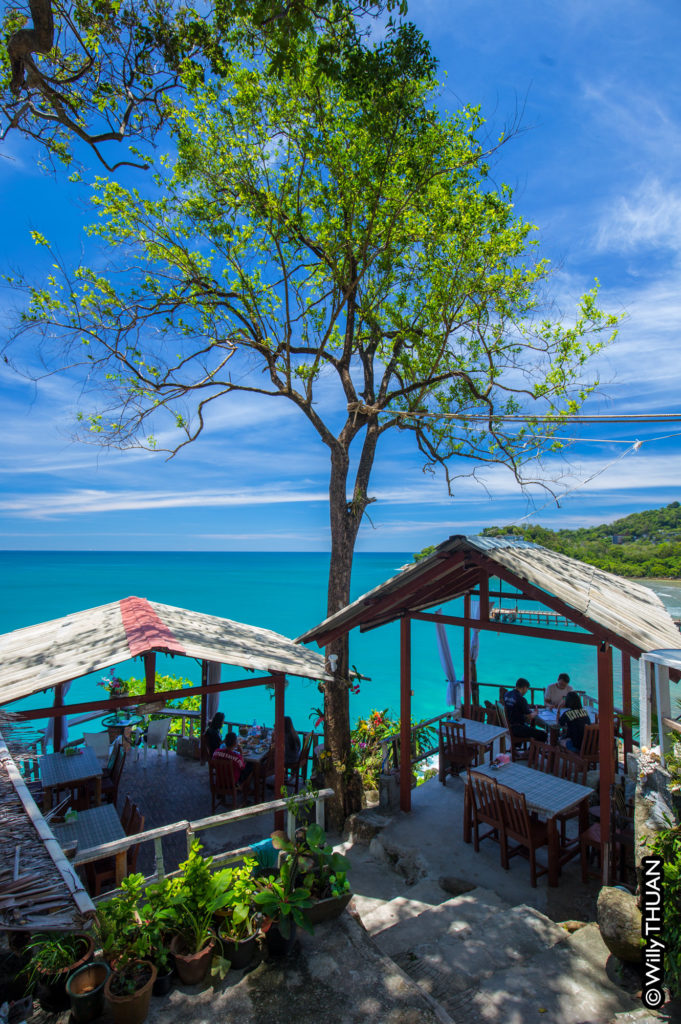 Among the dishes we never fail to order are Nam Tok [spicy and sour beef salad], a good old-fashioned Som Tam [papaya salad], Soop Nomai [bamboo salad] and as usual, some beer with ice cubes in it to really do like locals do. Prices vary between 80 and 150 baht per dish on average.  A soft drink is 25 baht and a beer starts a 50 baht.
---
How to get to Romsai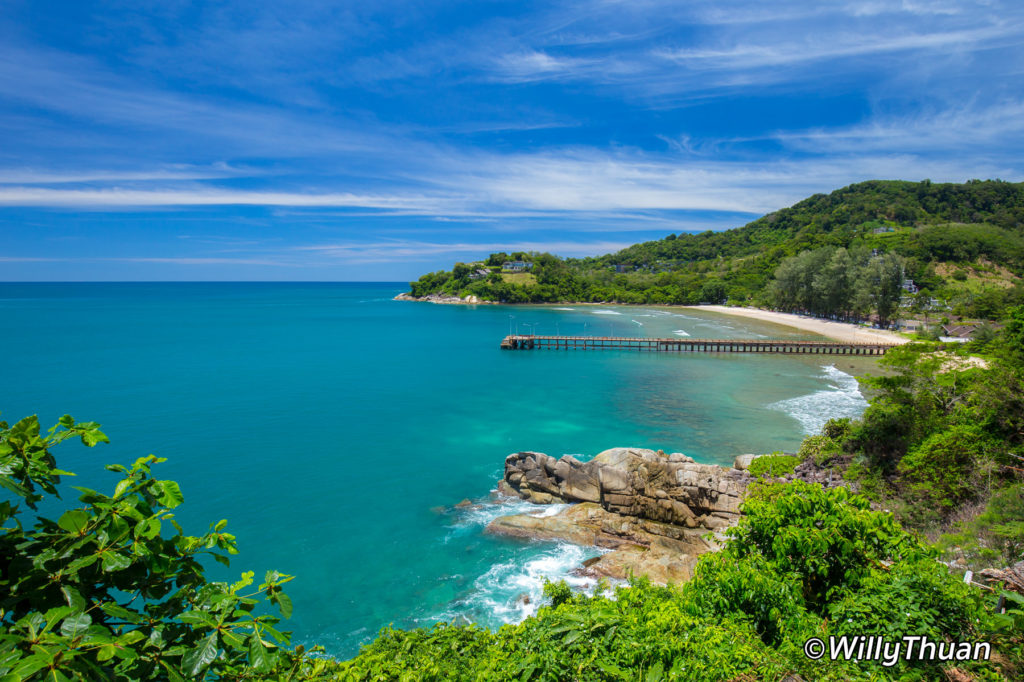 Drive north of Patong beach direction Kamala Beach and just before reaching the long Thavorn Beach Resort long straight slope, it will be a small house on your left. Lots of cars parked are usually a good indicator. Parking there can be tricky.
---
Photos of Romsai Restaurant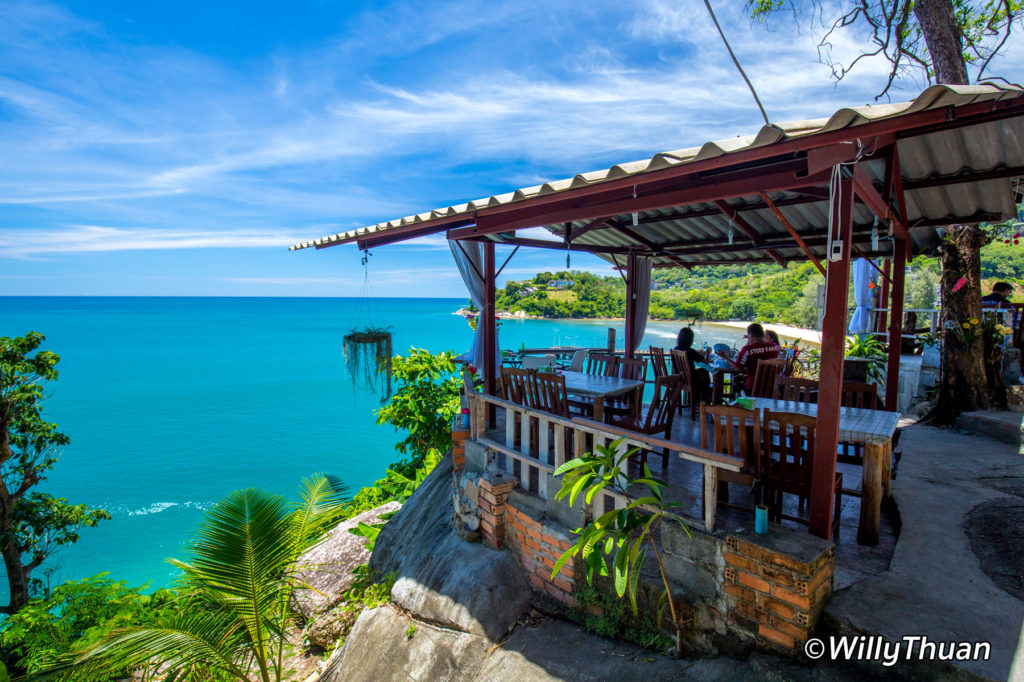 ---
Romsai Restaurant Info
Address: Kamala, Kathu District, Phuket 83120
Open: 11 am – 9 pm
Price: affordable
---
Map of Romsai
---
What's around?