Silk Restaurant Phuket in Kamala Beach
Silk Restaurant at Andara Resort Phuket is an upscale and much talked about Thai restaurant set in a beautiful and elegant design, overlooking Kamala Beach. With polished wood, high ceilings, warm tones and an elegant design, Silk Restaurant is instantly pleasing to the eyes. Just walking through the hotel to reach the large wooden doors of the restaurant is a lot more impressive than we expected.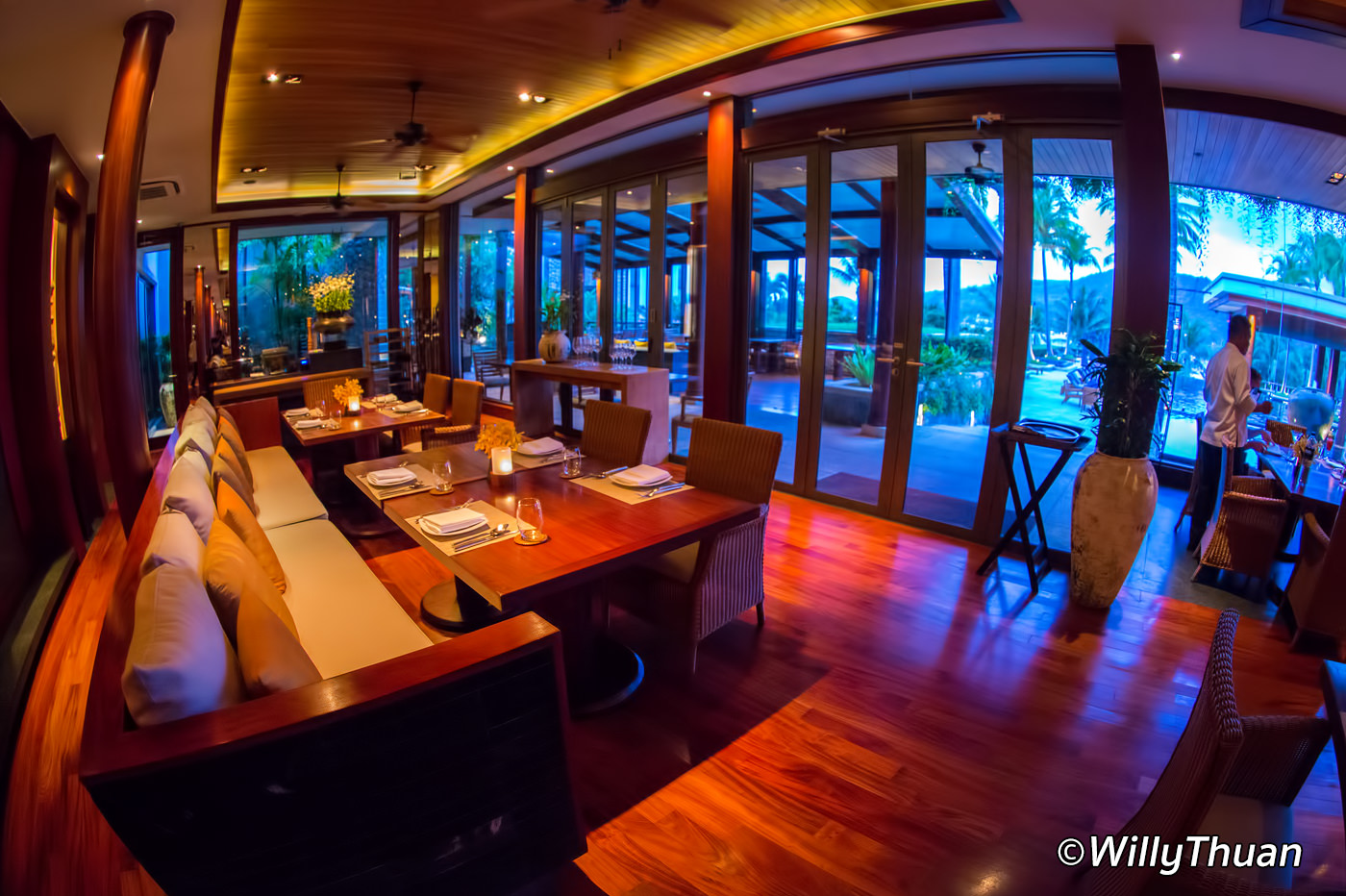 The setting
Once you walk in, the team makes you feel very relaxed and the atmosphere is easy-going. As usual, we arrived a little early to explore every corner and take some photos. We actually ended up sipping some cocktails by the immense pool lined by very tall palm trees.
The pool setting is so nice it really makes you want to know more about the resort (which means there will probably be a review of the Andara soon!). Seen from the poolside, the hotel seems to have some really amazing rooms.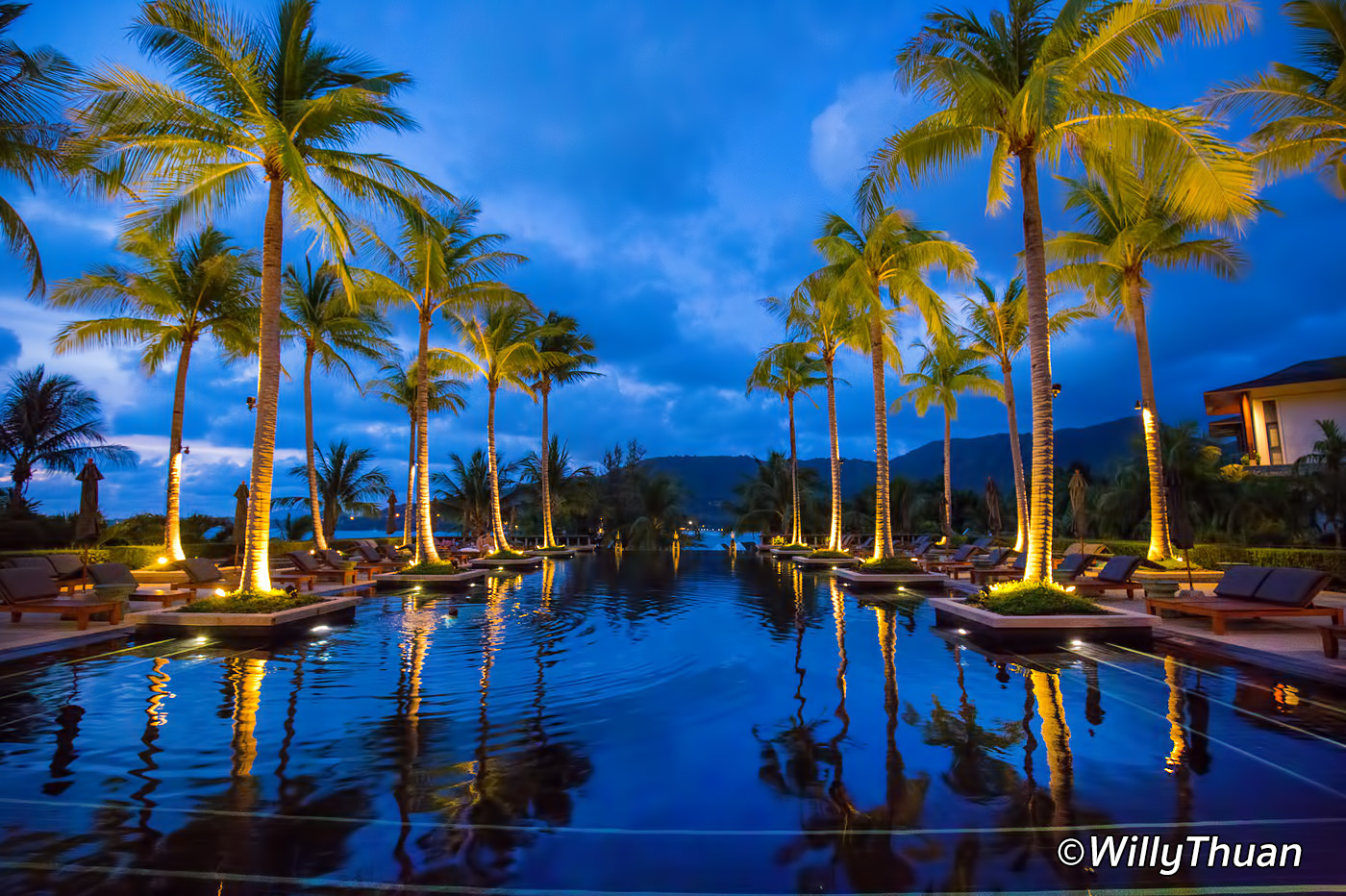 Once ready we moved to the table we selected. Part of the restaurant is indoor and another part is an outdoor covered area. Both are equally attractive but we picked an outdoor table to enjoy further the natural breeze and the last rays of light over the pool.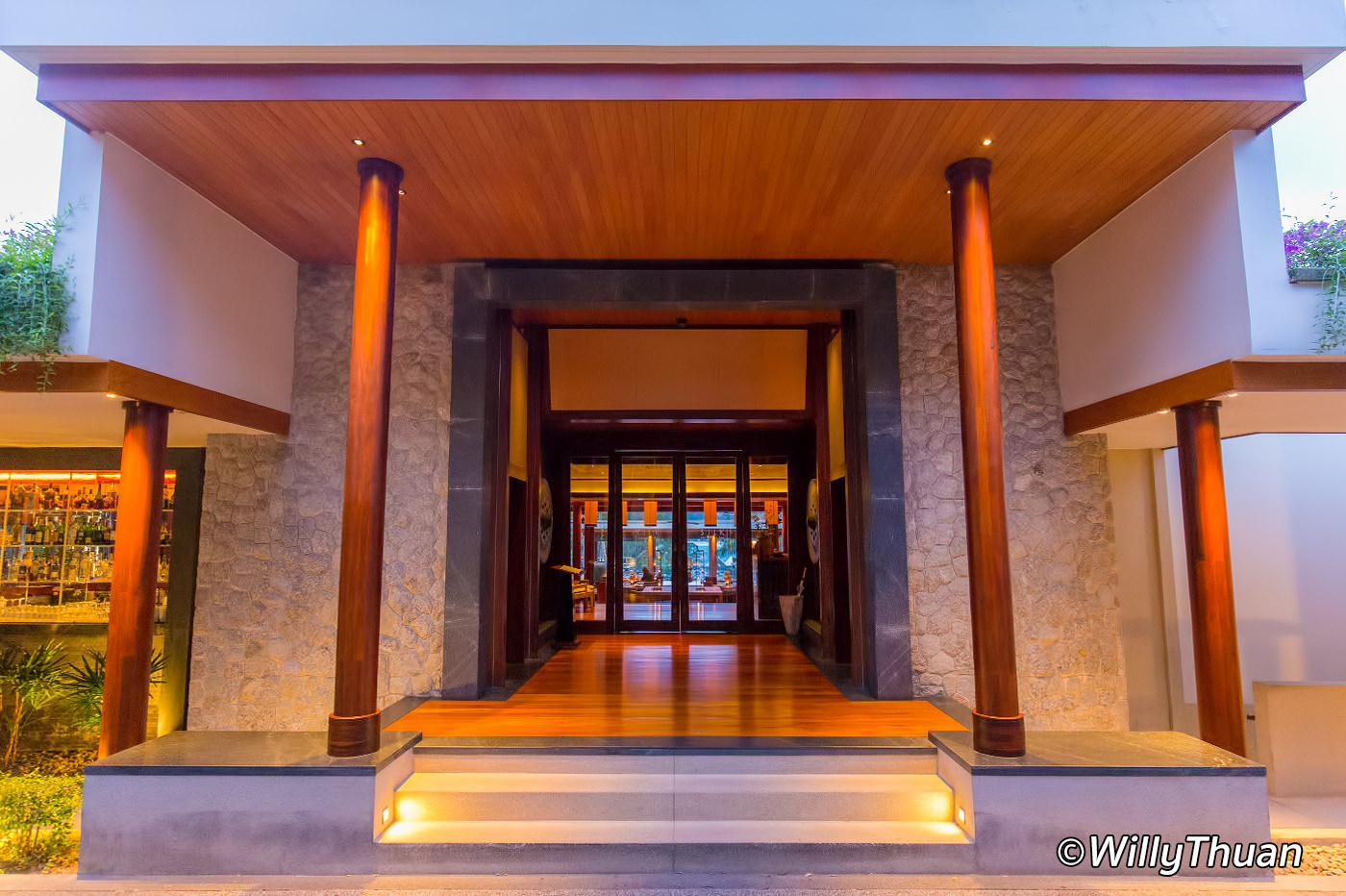 Both drinks and food menu are as vast and attractive and as you can expect it to be in a 5-star resort of this level, and of course it's on the pricey side. A cocktail cost 390 baht, a glass of Babich Sauvignon Blanc wine 350 baht but you can take advantage of the happy hour! 50% discount before 7 pm makes it a really good deal.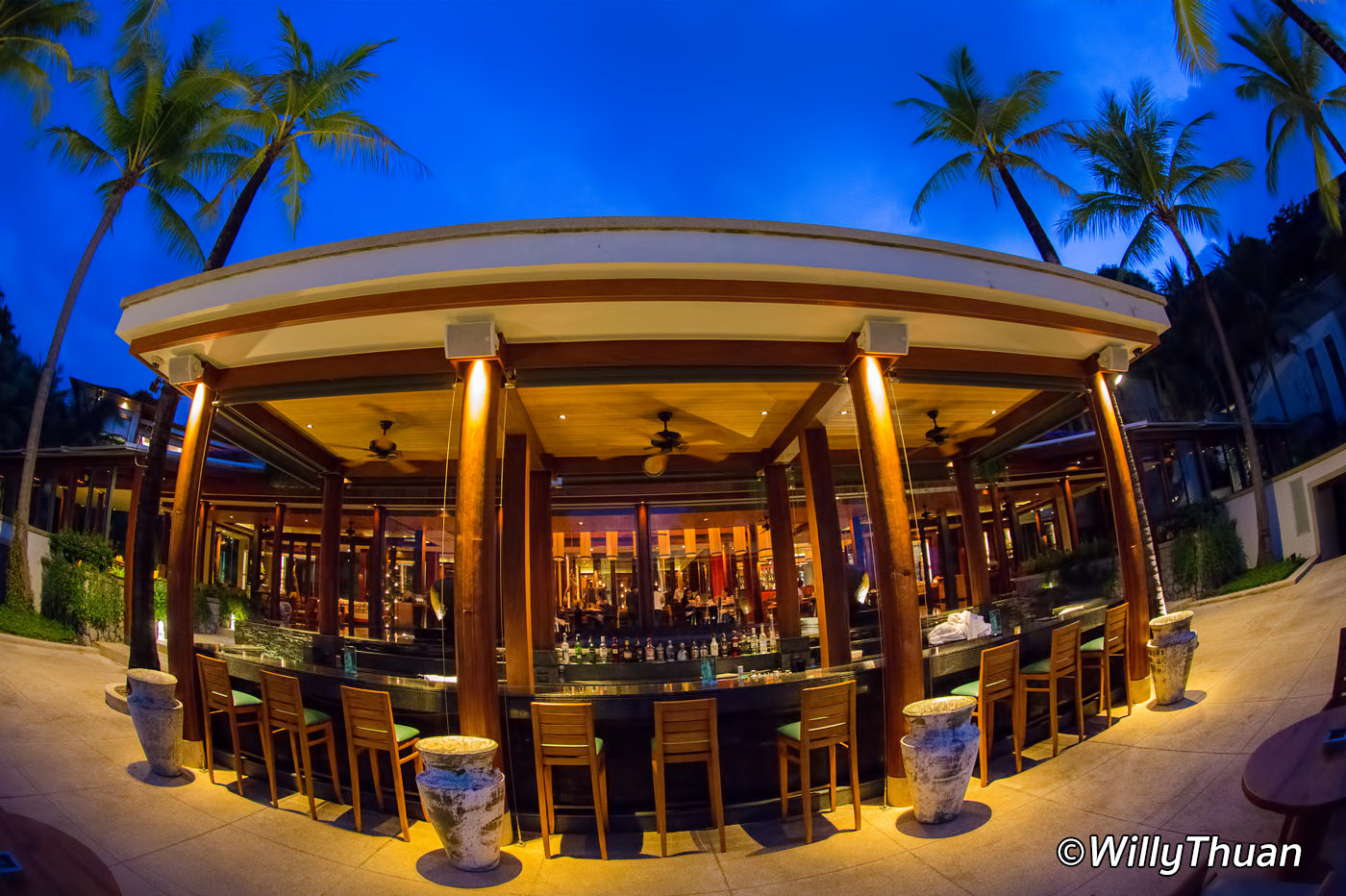 The Menu at Silk
Choosing among the many dishes listed on the elegant menu was really difficult. So we went for Goong Sarong, a dish that requires skills to prepare and a great way to see how talented the chef is and we were not disappointed, it did look beautiful. Basically, it's a prawn skillfully wrapped with thin vermicelli and deep fried (450 baht). If done right, it's always a nice photo to take but it is a little challenging to eat without having pieces falling around.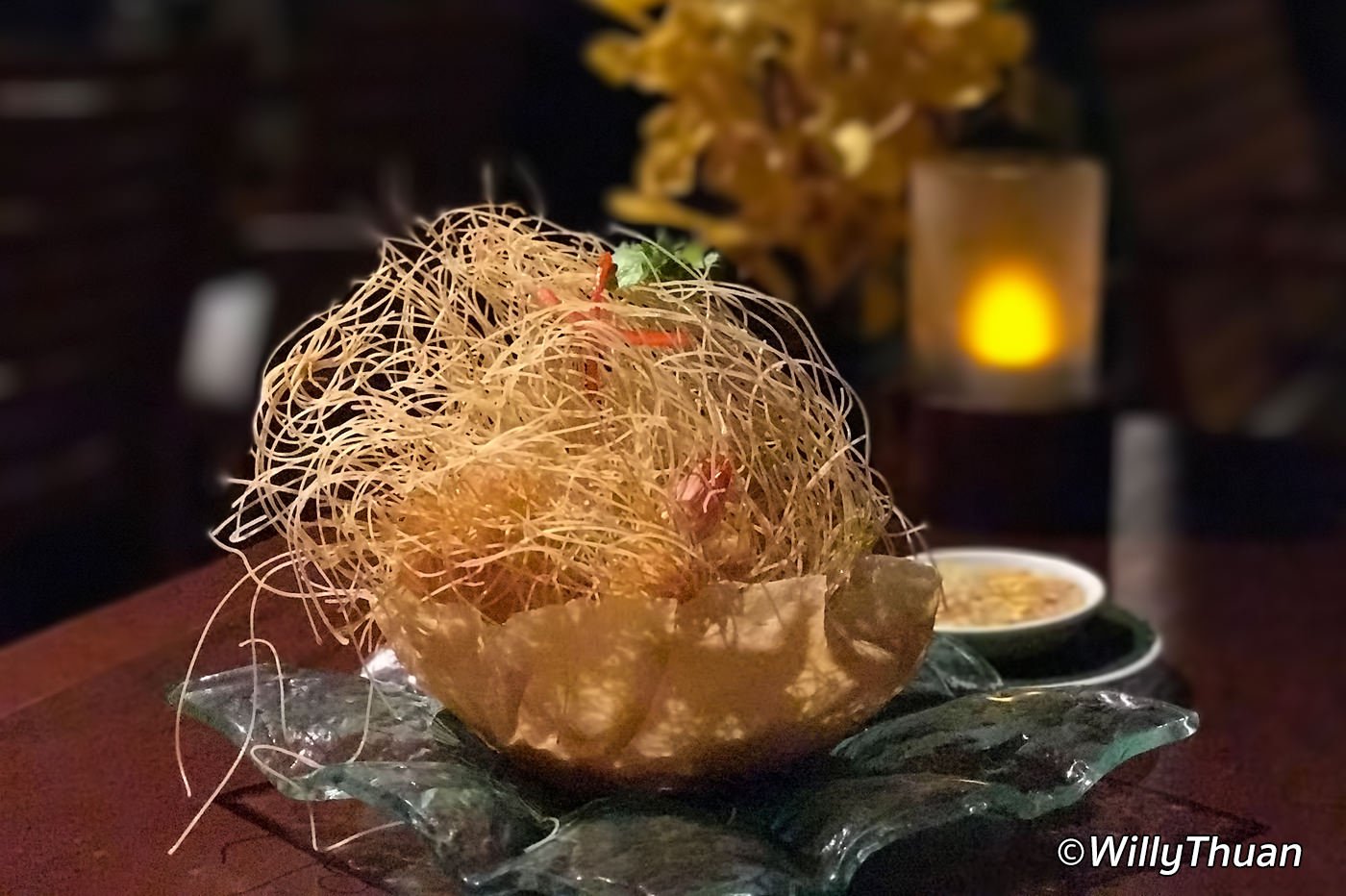 More classic was the Yam Nuea but here too, you can judge by the quality of the beef. It was harder than we expected for a dish of this price (450 baht). Gaeng Kati Poo (530 baht) was a superb crab curry.
The Thai food selection is varied but if one of your guests is not in the mood for Thai food, there is a nice choice of pasta and meat cuts (sirloin, rib eyes and lamb etc)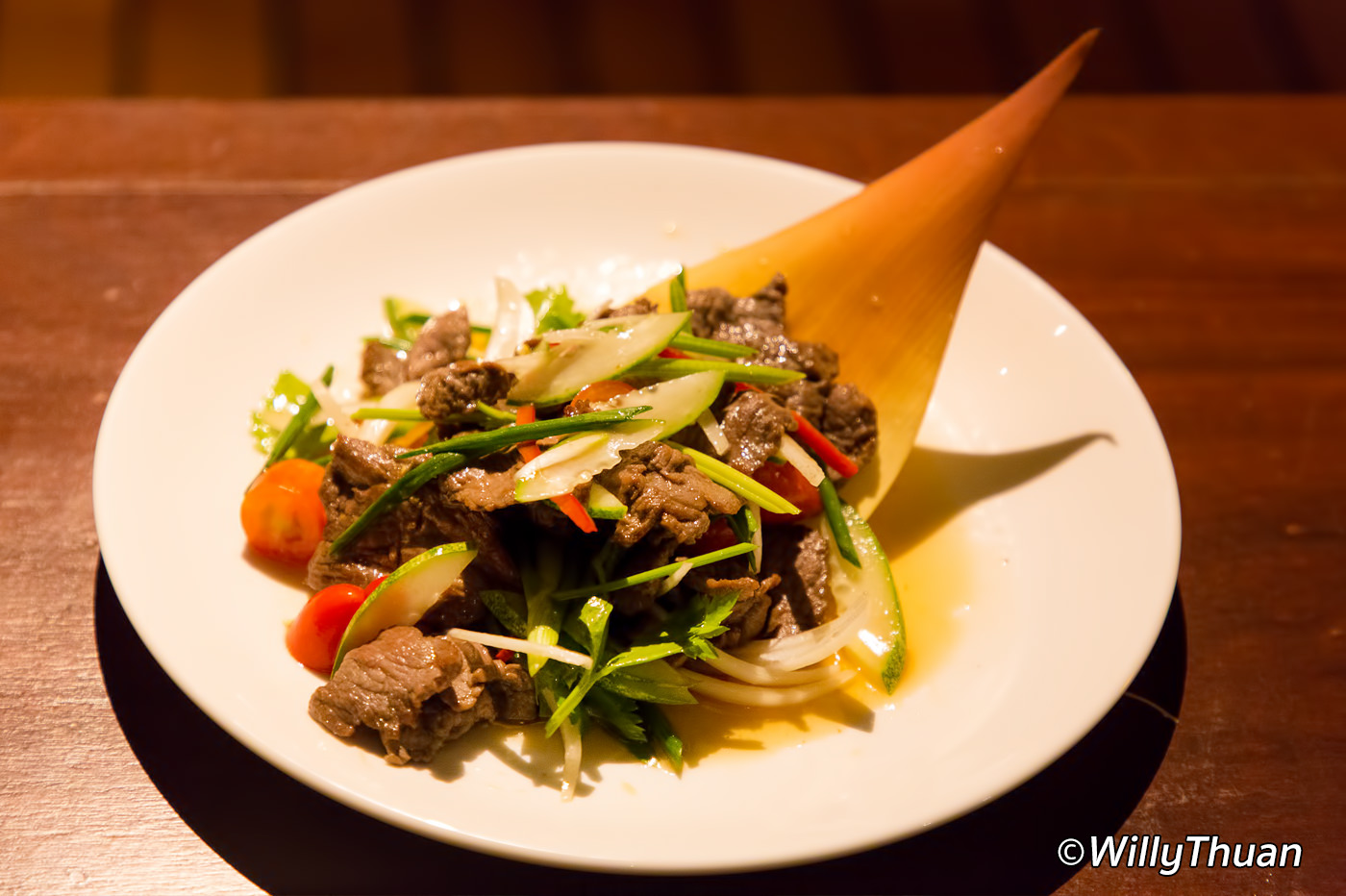 Silk is the kind of place you keep for one of those special occasions, a celebration, a birthday or an anniversary and even a place to propose. (As usual, this is not a sponsored review: we came unannounced and paid for our meals.)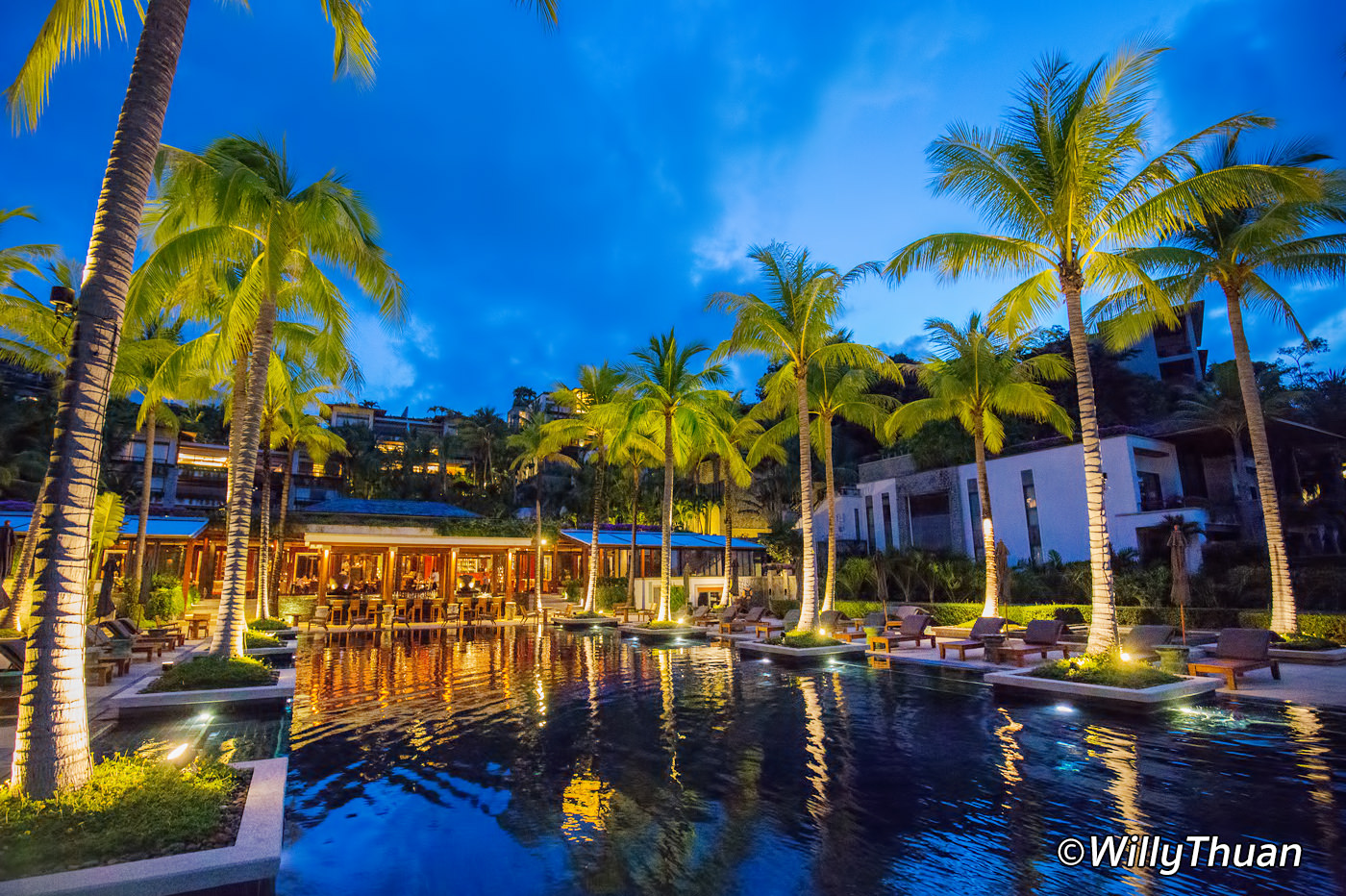 Silk Restaurant Info
Location: Andara Resort in Kamala Beach
Address: 15 moo 6, layi naka lay road, kamala sub-district, Kathu, Phuket 83150
Open: 07.00 – 24.00 (last order 22.30)
Phone: 076 271 702
---
Silk Restaurant Map
More Restaurants in Kamala
Your Kamala Travel Guide