UPDATE: SKYE Lake Club is permanently closed and has been replaced by a Thai Restaurant called Chong Ngern
SKYE Lake Club brings the fun of a beach club on the banks of the small Bangtao Lake, just behind the now very popular Boat Avenue. Some may remember it was on Nai Yang Beach. It was a nice place to hang for a drink and some occasional parties, but while it was not far from the sea, it wasn't really on the beach. One day the Beach Club disappeared and SKYE Lake Club appeared in a beautiful setting above the water this time.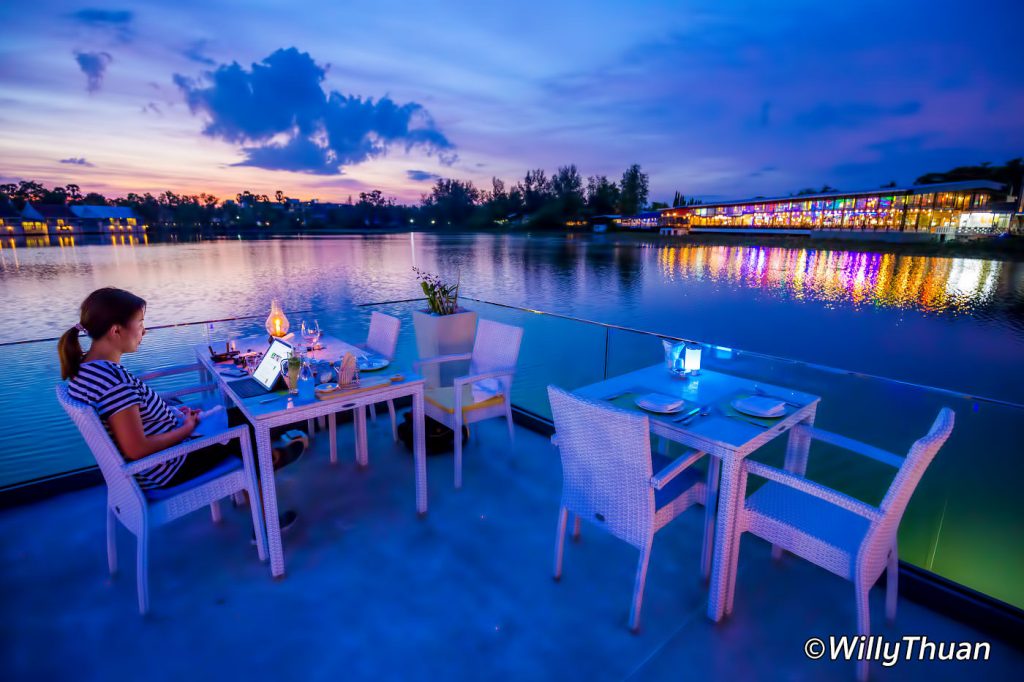 We visited it, wondering what a lake club would look like. It was surprisingly beautiful and very well located. In case you haven't yet been there, Boat Avenue is the latest trendy spot to go shopping or drinking or dining in Phuket. It's spacious and welcoming with a lot of really cool restaurants all around. There even is a weekly night market called Fun Friday Avenue Market… but there is only one lake club!
SKYE Lake Club is a beautifully designed restaurant divided in two parts, a large terrace overt the water, and an indoor restaurant with glass walls and air conditioning. From the indoor decoration it was obvious that someone was about to have a big birthday party and booked the indoor section on the day we went. Luckily, the party was not disturbing the terrace atmosphere and we could enjoy our dinner. The sky was turning blue and the many colorful lights of the shops and restaurants around the lake reflected in the water. It was surprisingly beautiful.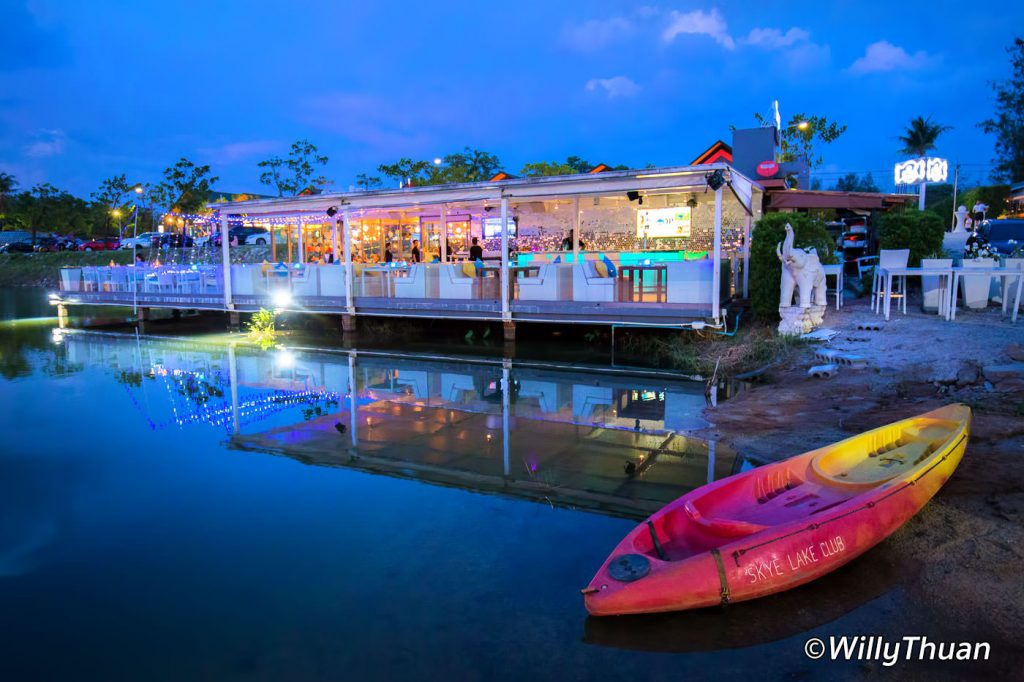 We arrived a little early to enjoy the sunset and we could get a nice table on the vast terrace by the water. You can choose to sit at a dining table or in one of the large comfortable sofas.
SKYE Lake Club serve Thai and European Cuisine, Pizzas and pastas, fish and seafood, steaks and lamb. We ordered some cocktails and wine to go with a choice of cold cuts (455 baht) while the sun was slowly moving down on the water. The music was really good and the place was not overly busy, just the way we prefer it. If you happen to be in Bangtao and want something a little different from the beach, Skye Lake Club is a nice alternative.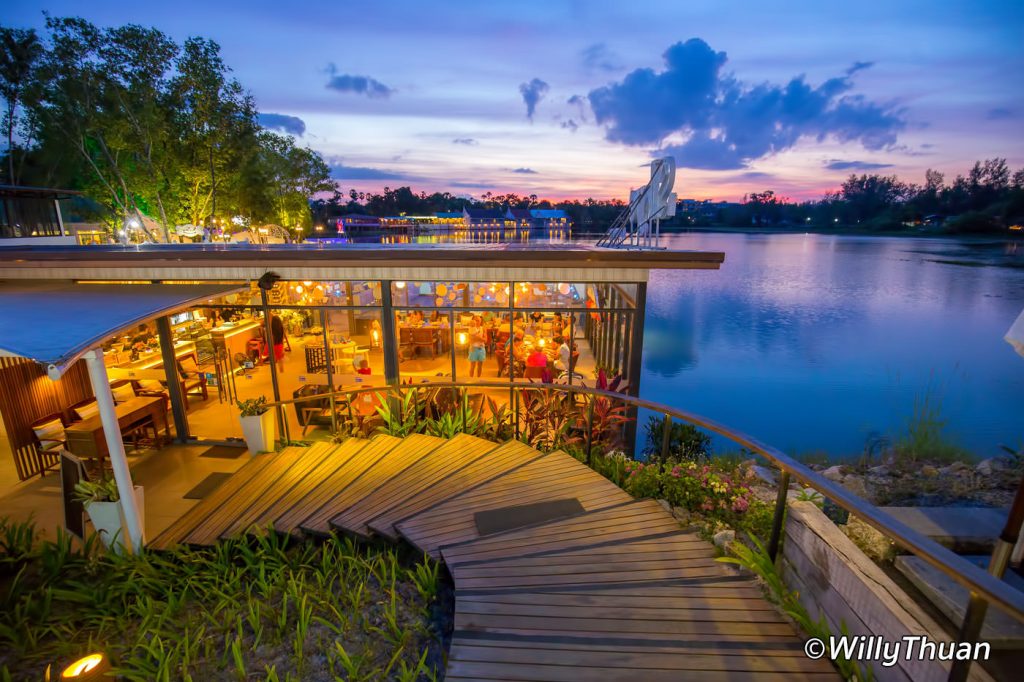 SKYE Beach Club Photos
SKYE Beach Club
Location: 21/14 Lagoon Rd. By the lake neat Boat Avenue, at the entrance of Laguna Complex
Open: 11 am – midnight
Phone: 076 540939 or 096 9824288
SKYE Beach Club Map