Swissôtel Resort in Patong Beach
Hotel Swissôtel Resort Phuket Patong Beach is a great hotel with a great location if you can't afford to be on the beachfront but still want to be a walking distance from the beach and from the heart of Patong Beach. This rather large resort is only 200 meters from the sea and the hotel really has a lot to offer to travellers who want the best of everything without having to spend a fortune, and without having to drive!
---
The Location
So what makes Swissôtel Patong Beach a great choice? If Patong Beach is your choice, this superb resort is at walking distance from the beach, from the heart of Patong nightlife with the famous Bangla road and from the immense shopping and entertainment centre of Jungceylon Shopping Mall.
And if this was not enough, just next to is you will find the large OTOP night market with tons of tiny shops to browse and thousands of item to bargain for (lots of copies here obviously). This night market is also popular for having lots of seafood and many tiny but friendly bars that play sports channels on large screens.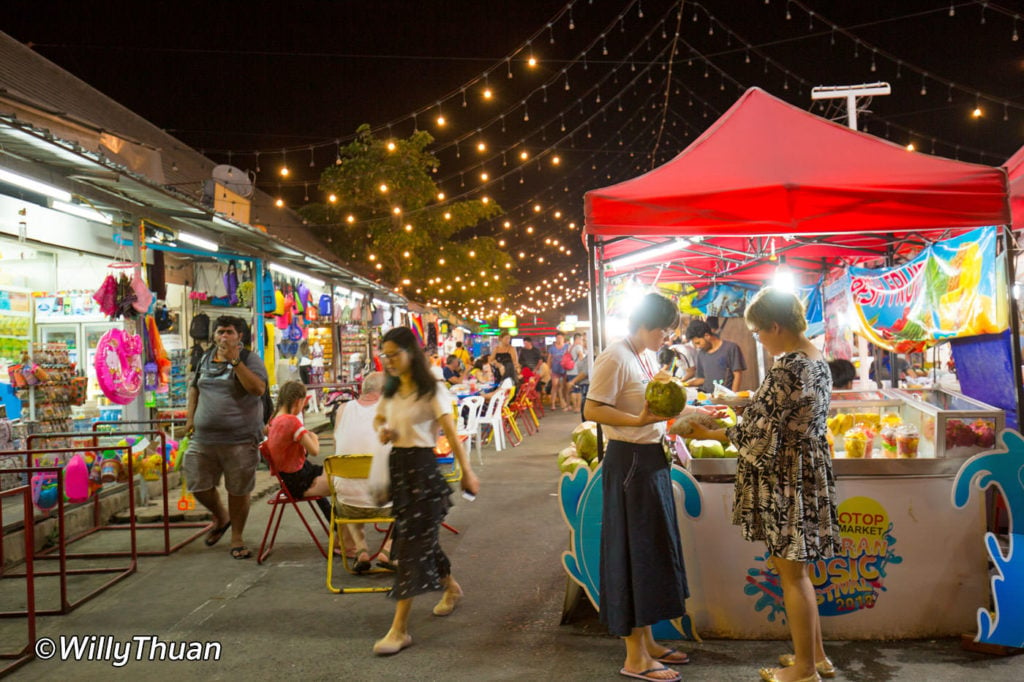 That's for the location, but the most important is still the hotel. What impressed me a lot, and what guests will probably remember most is the staff. Friendly, always attentive with that nice smile so natural in Thailand, they seem to be always ready to help and have a friendly word or just 'Wai' at you (Wai is the nice way Thai people put their hands together to greet you) … even the maids pushing their carts in the corridors. I have been in Thailand for twenty-five years and still, this fascinates me… in Thailand, 'hotel hospitality' really means something; try this in your own country!
When you step inside Hotel Swissôtel Resort Phuket Patong Beach, the hotel appears instantly young and designed with a warm and dynamic style and at the very entrance, an impressive design bar definitely captures your attention.
Next to it, 'Flavours' is a large and well-designed restaurant with a comfortable feel to it, making smart use of warm colours and table setup. This restaurant, the only one in the hotel, serves a superb breakfast buffet in the morning.
At Hotel Swissôtel Resort Phuket Patong Beach, the rooms are large and clearly designed for the new generation of travellers: bright with plenty of sitting and working space and most important for my, lots of plugs to charge all my photo equipment, mobile and computer devices. In fact, the hotel had everything I needed for my intensive photo exploration: a massive breakfast buffet to get ready for an active day, a rooftop pool to refresh at the end of the day (there are two other pools on other floors, but I just can't resist a rooftop). Then the absolute must: a spa with really good therapists, friendly and efficient, who could spot the sore muscles and work them out so I could go out there the next day and do it all over again.
I'm curious by nature when inspecting a hotel, so I stopped by the kids club. I was genuinely impressed by the size of it and the quality and creativity of the layout. Kids just love a place like this: large, colourful and well decorated with plenty of fun features designed uniquely for kids. I just loved it and I don't even have kids! The team was also naturally friendly and I spent more time taking photos of the kids club than I thought I would! (a big thank you to them!)
---
Nightlife around
Hotel Swissôtel Resort Phuket Patong Beach is now known for two really unique venues that don't need to be introduced: Hard Rock Cafe and Hooters. It might not be in everyone's mind when visiting Thailand to sit in an American restaurant, but it is a way for many to get a homelike meal. Many would disagree, but after visiting Hooters with some good friends I did understand. Hooters was fun and Hard Rock Cafe singers and musicians were surprisingly good! If you love live music, you really should give it a try, it's worth it and both places are so iconic!
Hotel Swissôtel Resort Phuket Patong Beach was really a great base for my Phuket exploration: I love the nightlife, I love the beach, I love shopping and from this hotel, I could easily drive away in any direction. Most of all, I love a friendly hotel with a friendly crew to relax at the end of the day.
---
Flavours Restaurants
---
The Kids Club
---
The Rooms
---
More photos
---
Hotel Information
Location: Patong Beach
Address: 48 Ruam Jai Road, Pa Tong, Kathu District, Phuket 83150
Phone: 076 337 000
Open: 24 hours
---
Swissôtel Resort Phuket Map