A great Thai restaurant in Phuket Town
Suay Restaurant (Suay meaning 'beautiful') serves a young modern cuisine in the simplicity of a small house and a friendly easy-going atmosphere in Phuket Town. Not often do we find a successful new young and creative chef in Phuket. Tucked in a small garden, Suay Restaurant is a pleasant place for a lunch or a light dinner in good company. Price is affordable, and cuisine is creative and original, so don't be shy: try things that sound funny from the menu.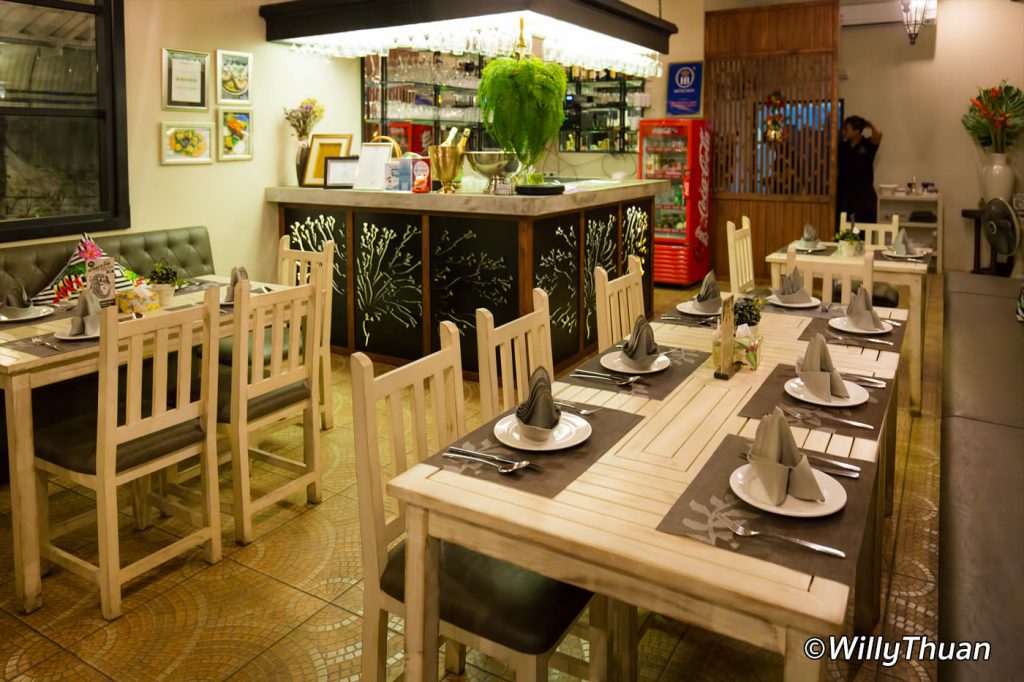 Suay location just in the centre of Phuket town makes it easy to access, but parking can be tricky. It's actually at walking distance from Thalang Road, the historical centre of Phuket so you could end the day with a great dinner. Just remember to give them a call as it gets full quite early (087 888 6990). Set in the middle of a small garden, what strikes first is how simple and welcoming the setting is. You can decide to sit inside or al-fresco in the veranda area, which is the best.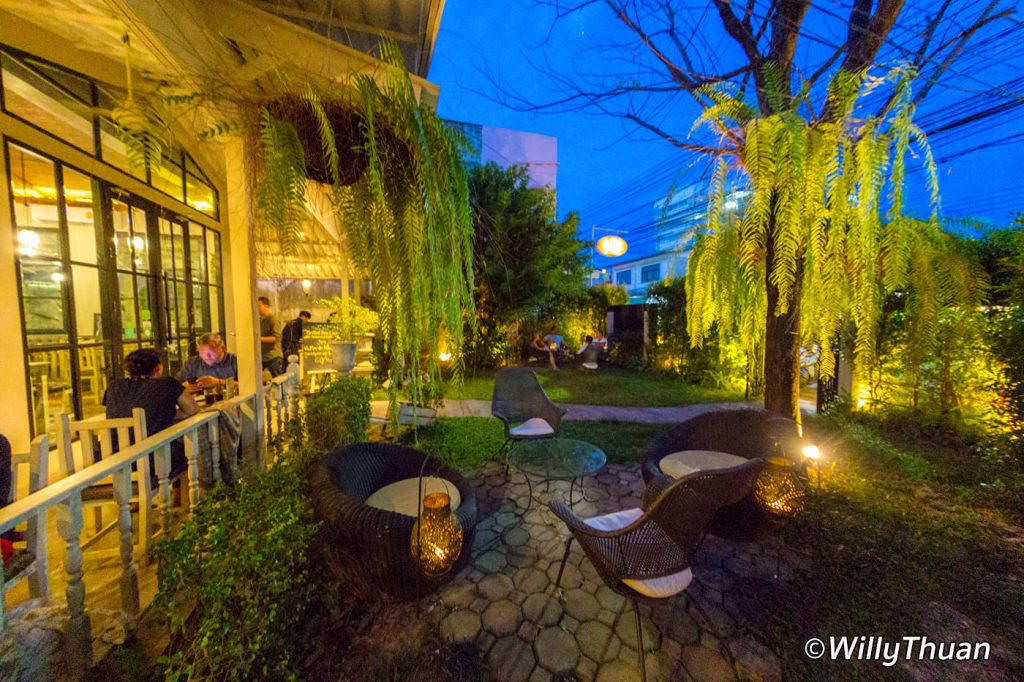 We went there a few times and had the chance to try several of the creations. It was so lovely we even decided to select Suay for our 'House Blessing Ceremony' (Tanboon Baan) buffet! In case you have never seen such event, we invited friends and family to join us in the morning for the blessing of our house ceremony by nine monks who were especially coming all the way from a Phang Nga Temple.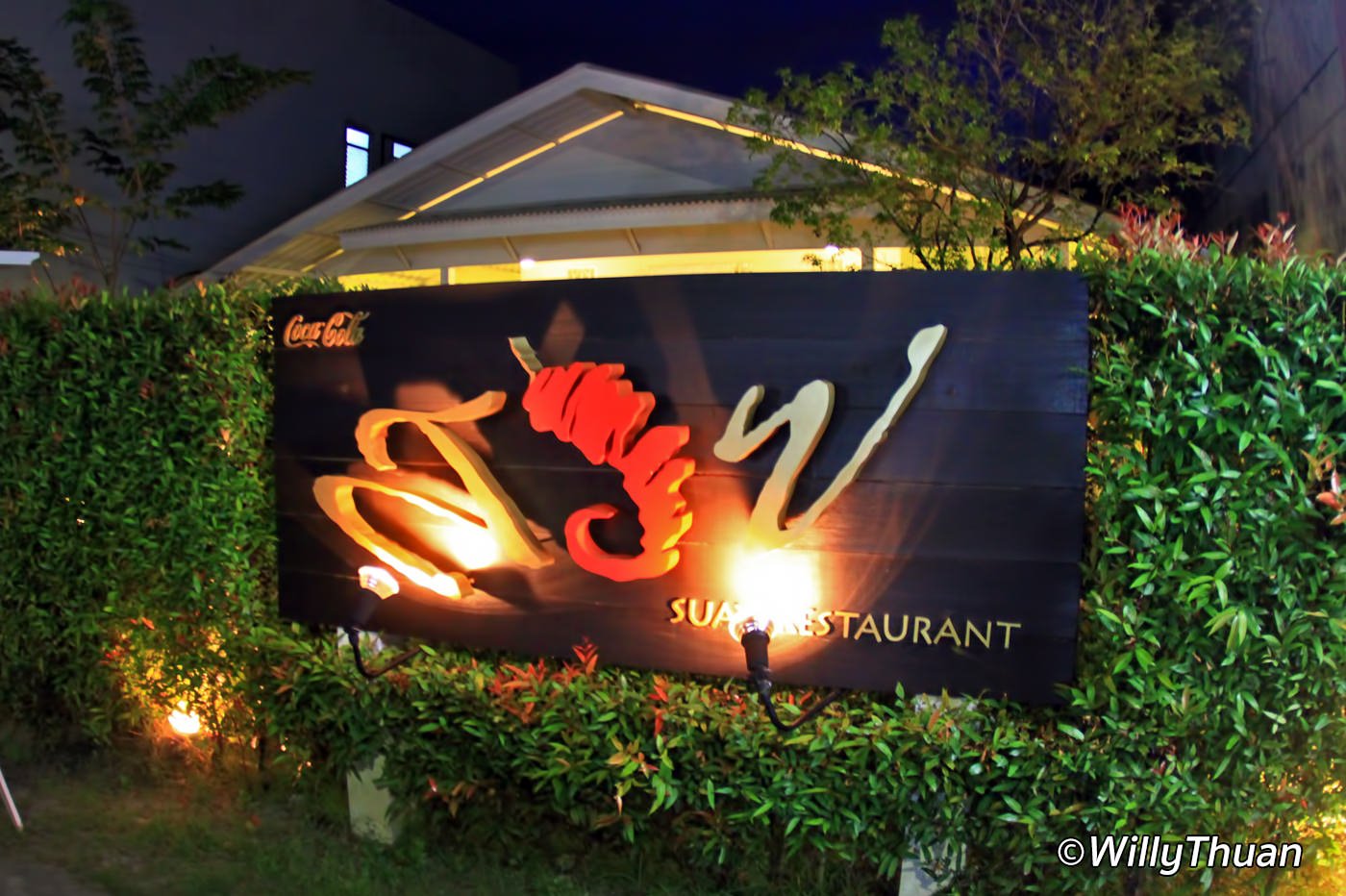 The food is modern Thai, and this is your chance to try a variation on well known Thai dishes that still clearly respect the original taste. Ingredients are of higher quality than your local restaurants, and the balance in taste is what makes it so good. Try the blue sticky rice, known for its calming qualities, or the Sticky Rice Mango Spring Rolls or even Black Sesame Ice Cream.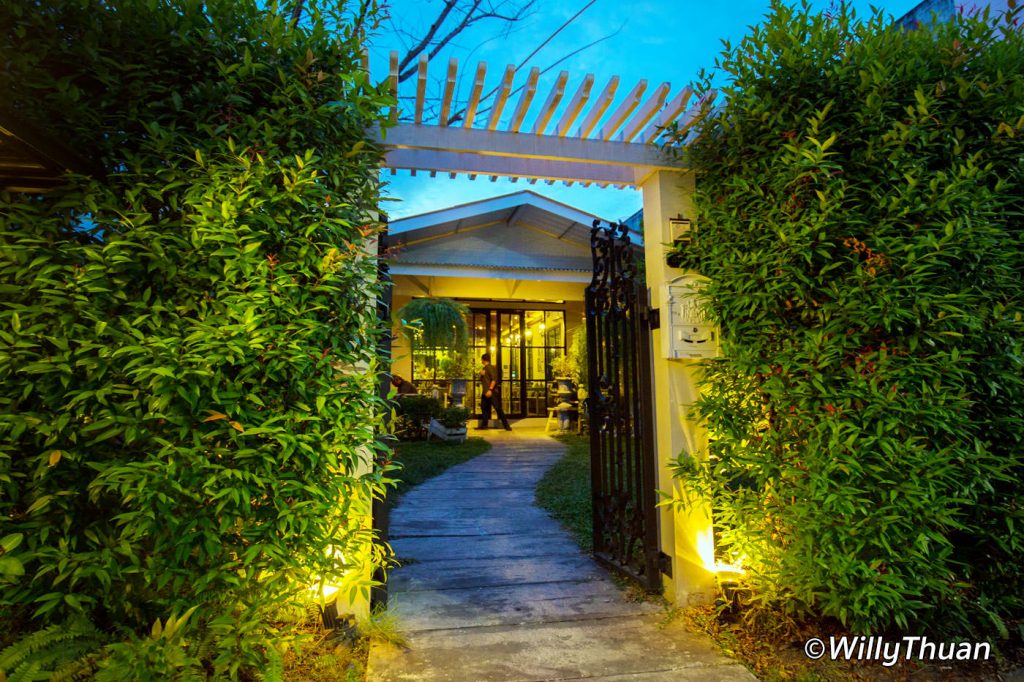 ---
What we ordered
We tried the recommended set for 2, and it was as good as it was big as it was great. Apple salad with catfish cigar, grilled AUS rib eye steak medium rare marinated with Isaan spics and lychees, Suay recipe crab cakes with Sriracha chilli aioli and mango chutney, charcoal-grilled salmon steak, yellow curry from Chiang Mai, Udon noodle, Phad Thai signature recipe with crispy fried soft shell crab and as main grilled lemongrass lamb chops with papaya salad. The set cost 2199 baht, and it's more food than we could eat, we had to take some back home! (that is a very common practice here)
---
Suay Restaurant Photos
---
Suay Restaurant Info
Location: Phuket Town
Address: 50/2 Takua Pa Road, Phuket Town
Open: 11:00 am – 4:00 pm, 6.00 pm – 10:00 pm (closed on Monday)
Phone: 087 888 6990
Price: Moderate
Contact: https://www.facebook.com/suaybychefnoi/
---
Suay Restaurant Map