---
An affordable independent spa in Phuket
---
Let's Relax Spa has been around Thailand for a few years now, and it started in 1998 with a single shop in Chiang Mai. There are now more than 30 branches around Thailand, including seven spas in Phuket. Let's Relax fills the gap between tiny street massages parlours you can see by the dozen on the side of roads and the more sophisticated hotel spas. We tried Let's Relax on two occasions, in Patong Beach and at Boat Lagoon Marina. As always, this is not a sponsored story, we paid for our treatments and came unannounced.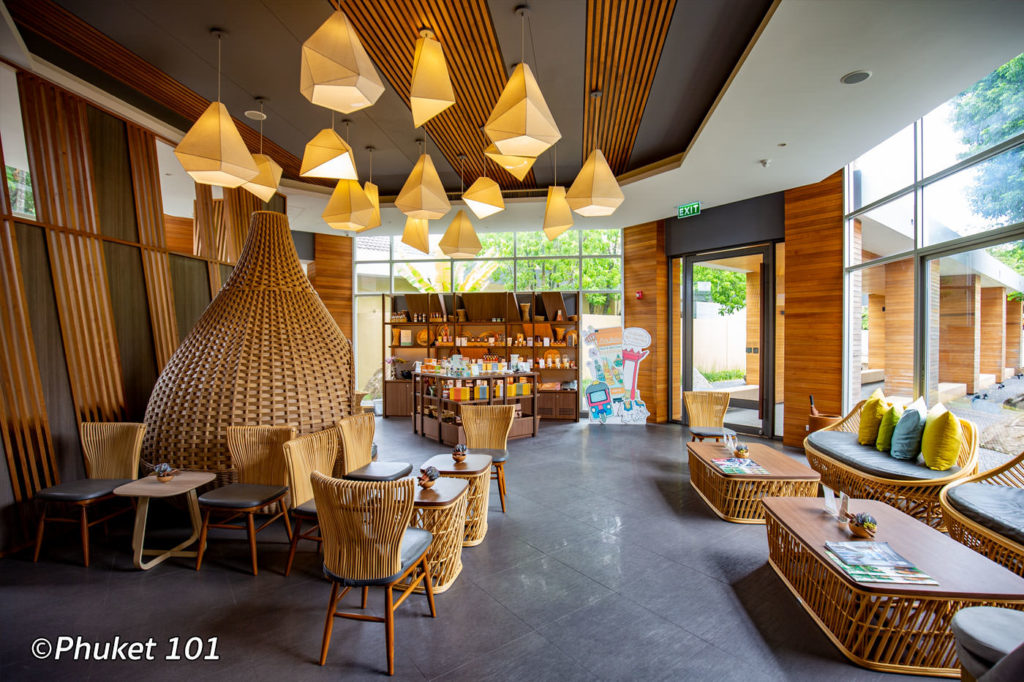 ---
Where does Let's Relax Fit?
Roadside shops are cheaper but very inconsistent in quality and cleanliness. You never know what you will get. Some are a bit dodgy and are more male-oriented, but it is not always apparent from the outside. You can get a decent massage, but it is a bit of a lucky draw.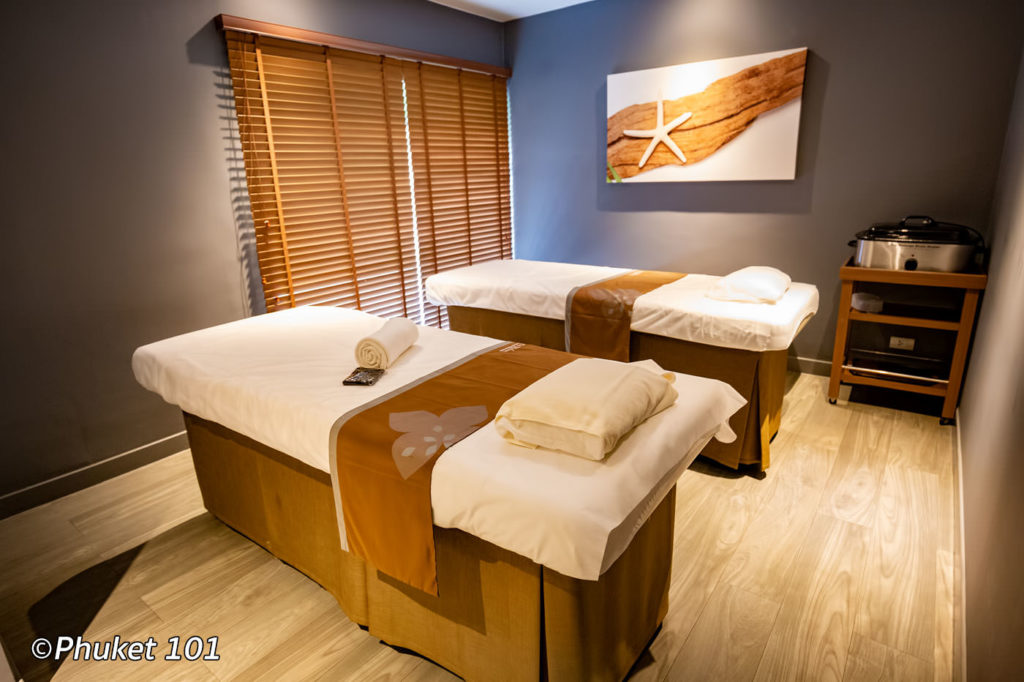 Hotels spa range from good to fantastic in 5-star resorts Such as Banyan Tree, but the price also ranges from expensive to staggering. Those high prices are not unjustified, but not everyone is ready to spend a lot on a treatment when traveling on budget. Hotels spa also feels a little complicated and formal to deal with.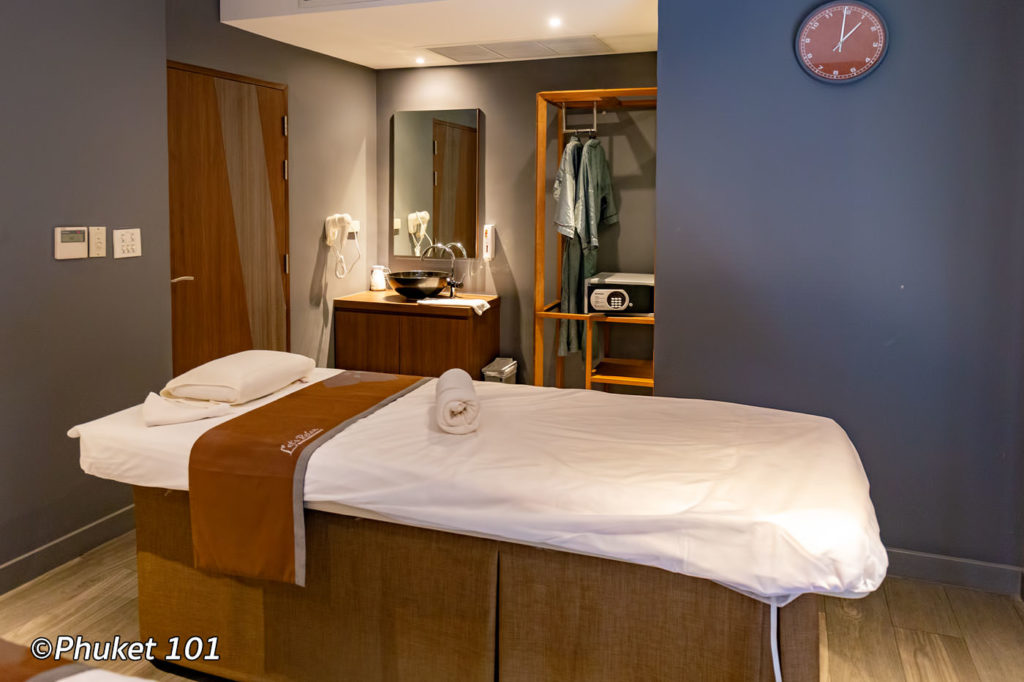 Let's relax as an independent franchise fills this gap. Prices are affordable, they offer a large range of treatments at the right price, and you can walk in casually.
---
Treatments and prices
Foot Reflexology: 45 Minutes, 450 baht
Hand Reflexology: 15 Minutes, 150 baht
Warm Oil Massage: 60 Minutes, 1,600 baht
Back & Shoulder Massage: 30 Minutes, 350 baht
Thai Massage: 120 Minutes, 1,100 baht
Body Scrub: 60 Minutes, 1,200 baht
Body Wrap: 60 Minutes, 1,200 baht
Aromatherapy Oil Massage: 60 Minutes, 1,200 baht
Facial Relaxation: 60 Minutes, 1,200 baht
Aromatic Hot Stone Massage: 90 Minutes, 2,200 baht
Four hands Thai Massage: 60 Minutes, 1,300 baht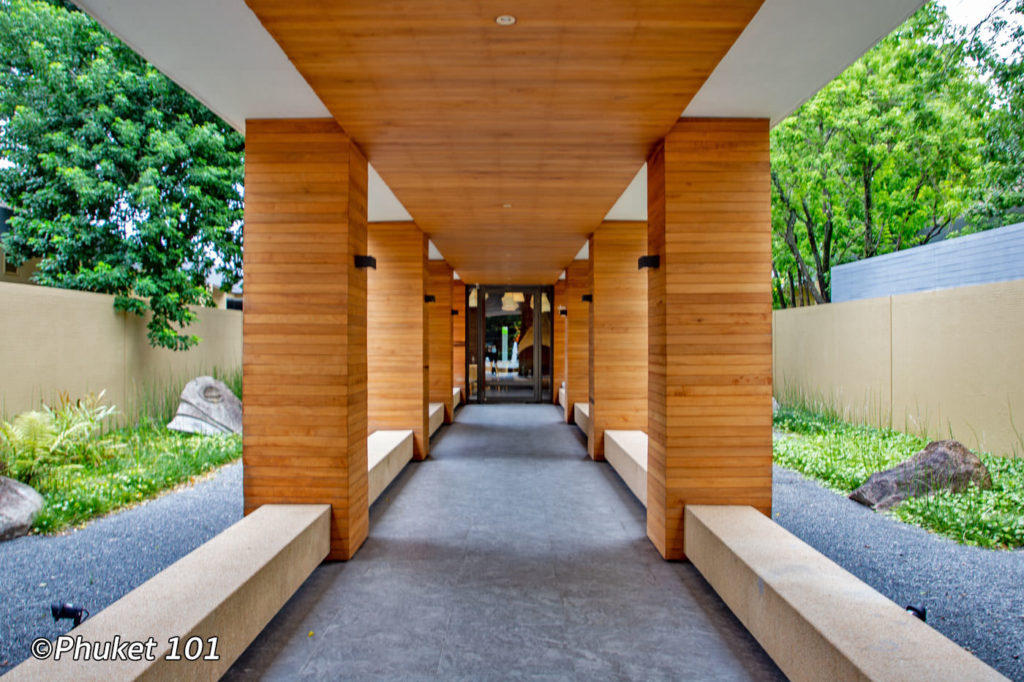 ---
On the good side
The list of treatments is long and attractive, prices are reasonable if you get a good therapist. It is easy to access and get a good massage without a booking and without a wait.
---
On the not so good side
With so many shops around Asia, therapist skills can vary quite a lot. Staff can be more or less attentive.
---
Locations in Phuket
Phuket Boat Lagoon
Tel: 076 60 1328
Open: 10 am – Midnight
Address: 20/64 Thepkasattri Road, Muang, Phuket
Phuket Patong Second Street
Tel: 076 34 6080
Open: 10 am – Midnight
Address: 209/22-24 Raj-U-Thid Road, Patong Beach, Phuket Thailand
Millennium Resort Patong
Tel: 076 603 817
Open: 10 am – Midnight
Address: 199 Rat-Uthit 200 Pee Road Kathu Patong Patong Muang Phuket Phuket 83150
Phuket Patong Third Street
Tel: 076 36 6800
Open: 10 am – Midnight
Address: 184/14 Pangmuang Sai Kor Rd. Pathong, Krathu, Phuket 83150
Karon Beach
Tel: 076 39 6198
Open: 10 am – Midnight
Address: 224/2-3 Karon Road, Tambol Karon, Muang, Phuket
The Sis Hotel Kata
Tel: 06 4302 1753
Open: 10 am – Midnight
Address: 72 Kata Road, Karon District, Muang, Phuket 83100
Phuket Beyond Patong
Tel: 076 60 4270
Tel: 8 Sawadirak Rd, Tambol Patong, Amphoe Kathu, Phuket 83150
---
Let's Relax Phuket Shops Locator
---
More reading