Phuket Floating Market
Note: Phuket floating market is permanently closed
Phuket Floating Market is Phuket's attempt to recreate what became a huge success in Pattaya, but after few months it appeared that it takes more than "If you build it, they will come" to succeed. The original idea seemed to be right as the words 'Floating Market' appear to be irresistible to travellers and locals alike, even though in most cases the 'floating' part of such markets is reduced to a dozen boats. In the case of the Phuket Floating Market it is even less.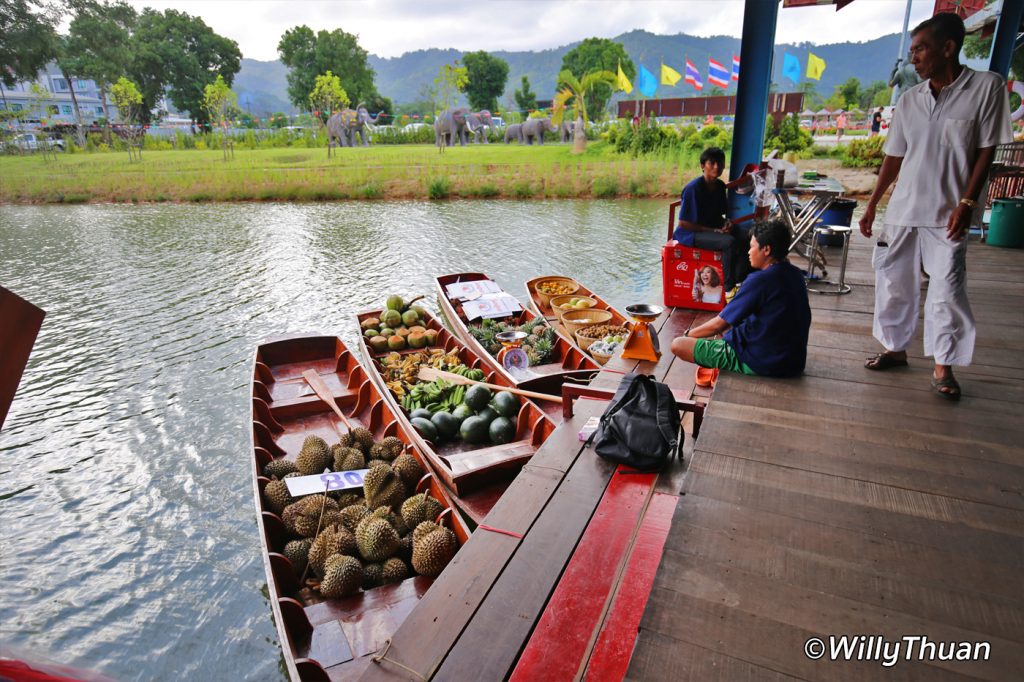 The Phuket Floating Market is located in Kathu, not so far from Patong Beach. It's huge and has been design with crowd and success in mind, it's huge and the parking in front gives you an idea of the expectations. Unfortunately it didn't happen… yet. Hundreds of shops remain empty (supposedly 288 shops) and the place looks like a huge deserted warehouse, which is surprising since it is so close to Patong Beach it was a good choice of location. Maybe the success of the the new Chillva Market has something to do with it, or the fact that you actually can't even find it since there are no signage pointing to it on the road.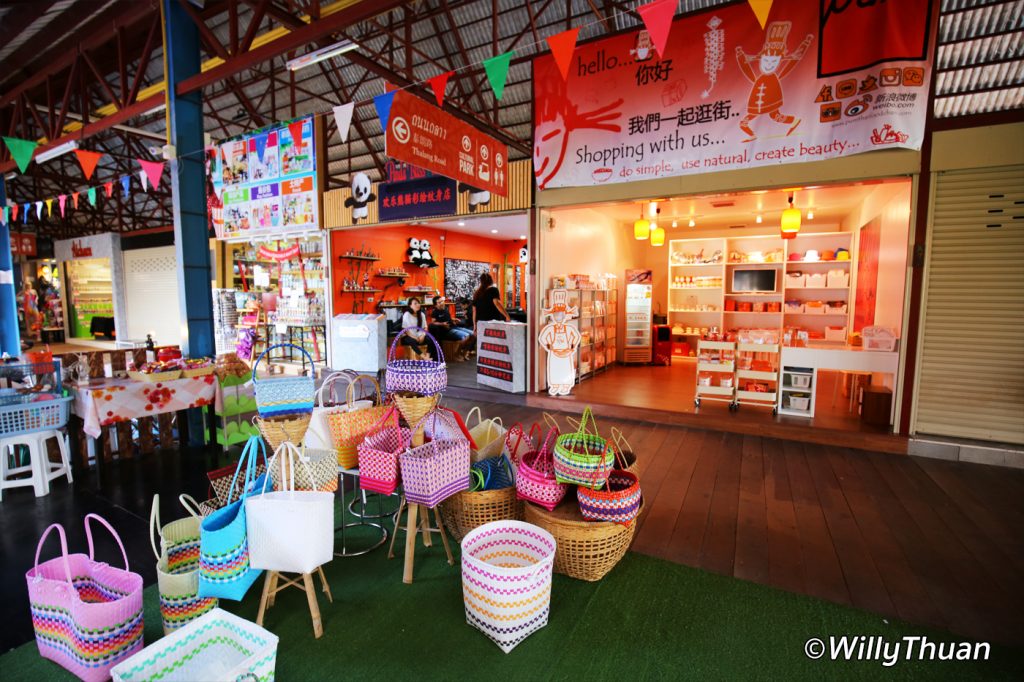 The few shops actually operating are mostly little coffee shops and food stalls, some young fashion, accessories and souvenirs shops selling some unavoidable 'I Love Phuket' tee shirts. You can rent small small swan shape paddle boats to go around the market… local teenagers seem to enjoy these.
Overall, it's better to give it a miss for the time being and go to the Chillva Market at the entrance of Phuket Town.
The Phuket Floating Market is open Daily form 10 am to 10 pm
Map of Phuket Floating Market