10 Fun Diet Tips in Phuket
Here is a fun diet story you might find useful: You can actually lose weight while enjoying your holiday by trying local food, experiencing fun or unusual things, exploring the island and even proudly coming back with a tan. The majority of Thai people are slim and healthy, but don't be mistaken: they do love to eat, a lot, and often!
On this page, we do not talk about sports: these are just too obvious. This Top 10 has to be real, unusual… and FUN!
---
Explore, discover, walk! So much to see in Phuket; you can convert your extra calories into fun by walking to places instead of taking your photo from the far and back to your car. Walk around the streets of Phuket Town, or walk all the way to the end of the famous Prompthep Cape at the southern tip of the island. Read more
Phuket 101 receives 250,000 monthly visitors on average (500,000 pageviews/month).
If you wish to advertise on this space or other options available on Phuket 101, just contact us.
---
If you are not a fan of fitness or running because you get easily bored, so bored that you start thinking "is that the best way to use my holiday time", then go snorkelling, so many amazing places like Similan Islands will keep you busy, you won't realize how much you exercised chasing colourful fishes all day! (and you'll get a nice back suntan too!) Read more…
---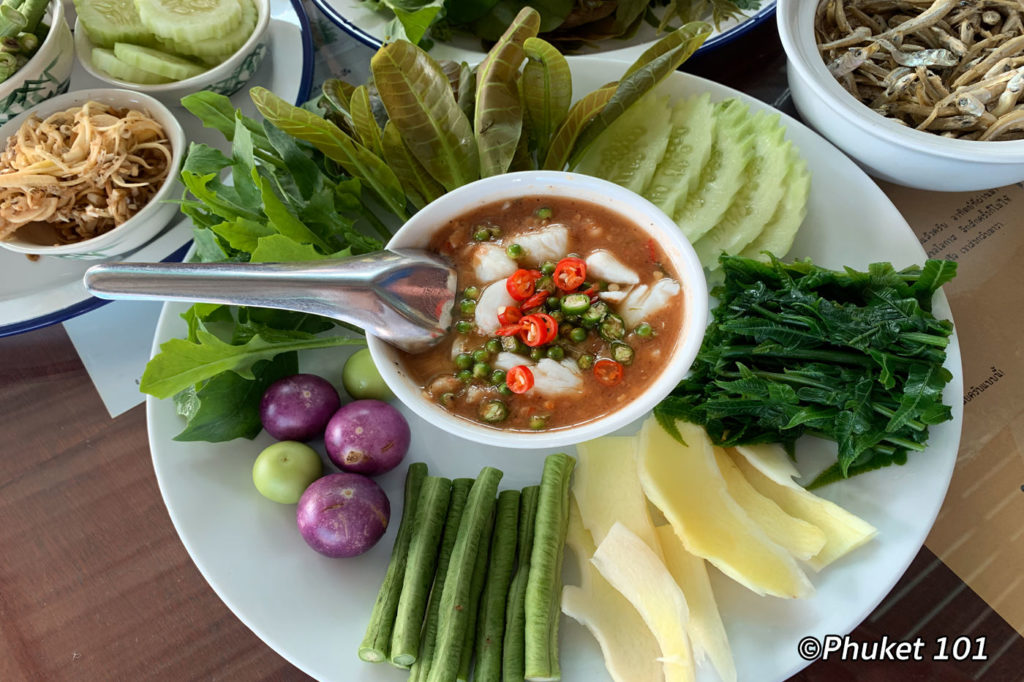 There is enough choice of great low-calorie dishes in Thailand to eat to your heart content and not add a pound. Eat spicy food seems to help too. Here are some to try :
Nam Prik: Boiled veggies with shrimp paste,
Soop Nomai: Bamboo shoot salad.
Laab Het: Spicy Mushroom Salad
Kao Lao: Veggie soup. Read more
---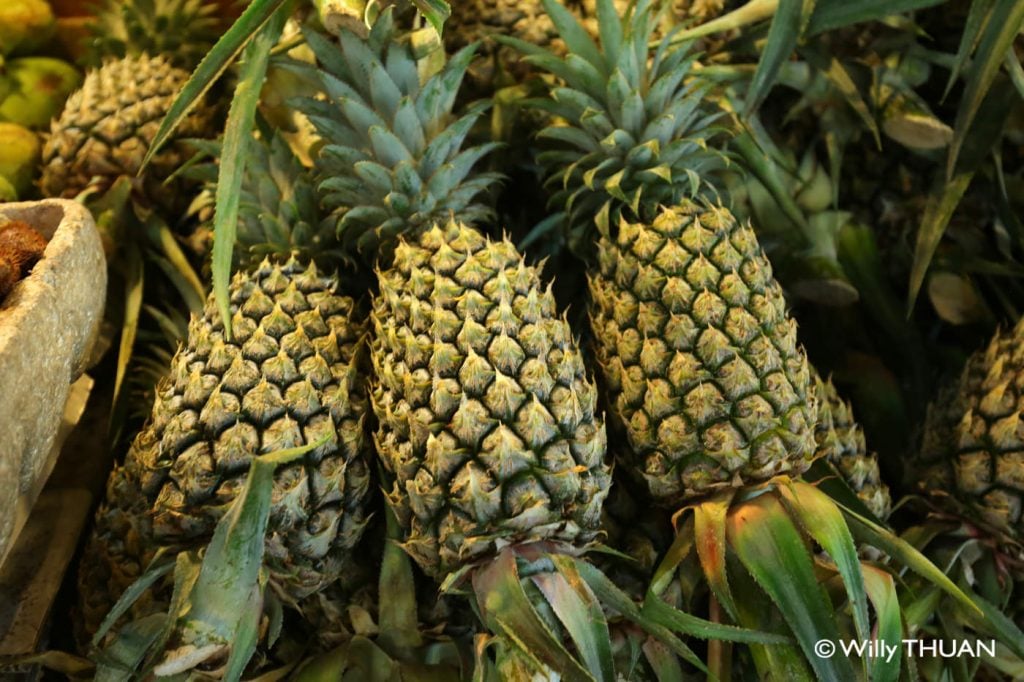 Not only the choice of fruits in Phuket is vast, but it's also fun to discover the taste of strange-looking fruits such as Dragon Fruit or Snake fruit. Best of all, Phuket is proud of its tasty variety of sweet pineapple, which is one of the most effective diet fruits (48 kcal per 100 grams). Read more…
---
Another type of exercise that never gets boring… go dancing every night! There are so many discos around Patong; you can try one each night for a week using this list. The trick is to drink right, not spoil the exercise's benefit, so have fun and get wild! However, if you worry, read our Hangover Cure). Read more
---
Thai Suki is a trendy dish in Phuket. However, it's not a diet in itself unless you go for the veggies option: pick the 'Vegetarian set' and order as many additional veggies as you like. Then, drop it all in the cooking pot in the centre of your table and pick when ready. MK Suki Gold in JungCeylon has the best choice of veggie but is more expensive than normal MK Suki in other malls. Read more…
---
7. Join the free Aerobic Classes
That one has been around for a long time and is still popular. Go to Tesco Lotus near Phuket town at 6 pm and join the daily Aerobic class in the parking! You can't miss it, follow the music! People seem to really have fun doing this… and what a coincidence there is an MK Suki in the very same shopping centre!
---
The trend in fitness is pole dancing? You happen to be at the best place! Just walk up and down Bangla road to see how to fit the dancers are. Girls are just dancers, don't panic, and it is not unusual to see a female customer get onto the counter and give a little demo of what she learned in one of these fitness classes. Bars won't let the guys get up there, though; I bet it's not good for business!
---
Fish, crabs, squids, prawns, you name it… all the best seafood you can enjoy without extra calories in one of the best seafood regions of Thailand. Make it fun, try local places; it is more fun, often fresher, and won't cost a fortune! Look at '10 of the Best Local Seafood restaurants in Phuket'. (watch your cholesterol level though, can't have it all!) Read more…
---
10. Get a Slimming Treatment at Central
The entire top floor of Phuket Central Festival is dedicated to beauty, cosmetic treatments and not less than five brand new slimming centres using the latest known technologies in a nice and cosy setting. Price is more affordable than in many countries, and some treatments can be done during your holiday time, so if you pass by Central, walk around the 4th floor!