---
Stuff to Buy in Phuket You Will Never Use Again
---
A holiday is always a lot of fun and shopping is part of it. People often become someone else when travelling overseas, and while they may be very careful about spending when shopping at home, they seem to forget everything and fall for the silliest items. From our many years here in Phuket, we saw people buying some really fun souvenirs, and the more they drink and party, the sillier these items become. And that is perfectly fine; it is part of the fun! Here are some examples… did you buy any of these yourself?
1. A Pointy Hat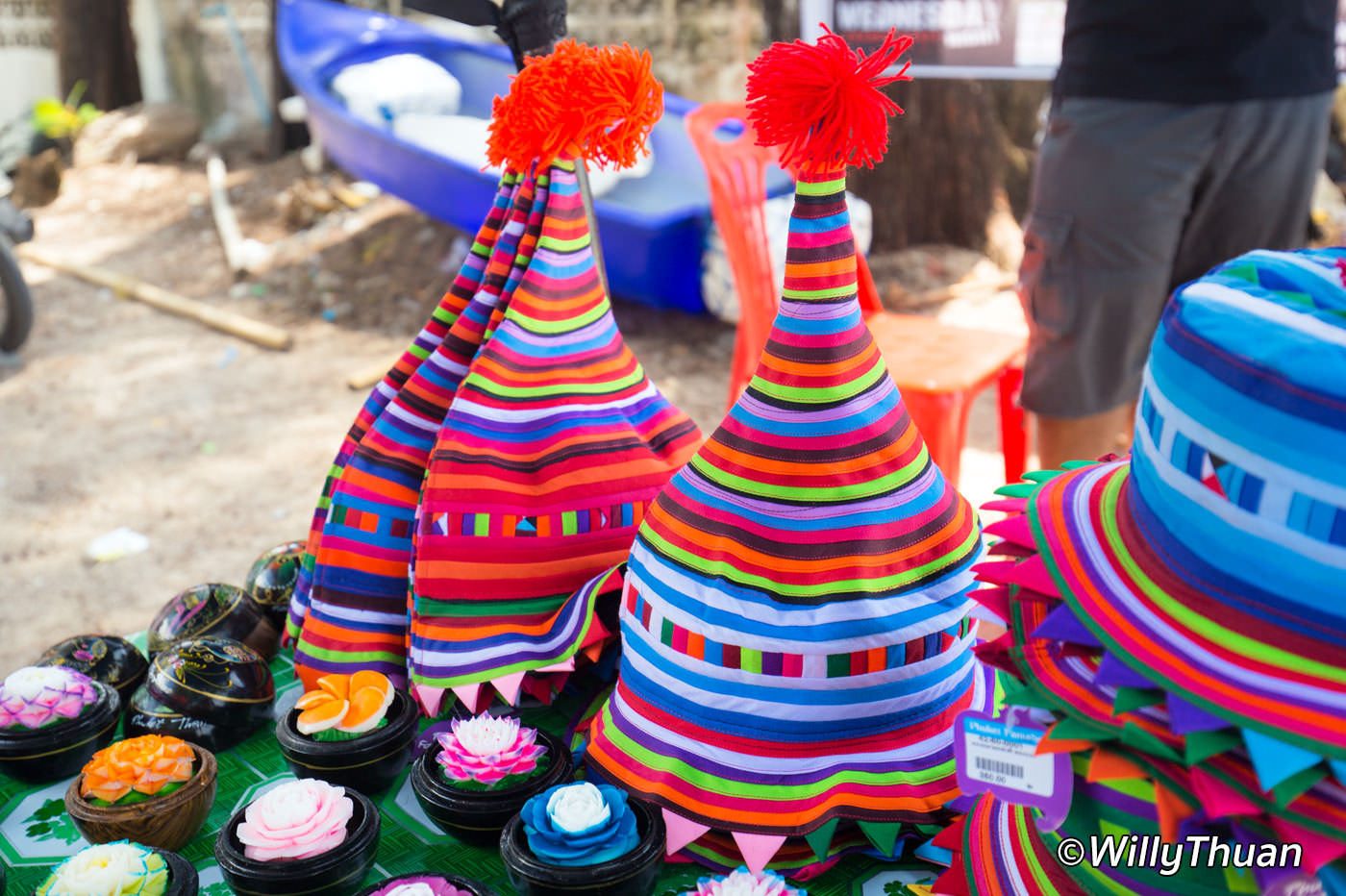 This pointy carnival hat made by the Lisu Hill Tribe in the north of Thailand gets the gold medal for the silliest objects you can buy here. You probably will never wear it again once you get back home, and you sure look like a drunk tourist when you walk down Bangla Road with this on your head! Does it matter? Not a bit! Have fun because that is what Phuket is all about anyway.
Phuket 101 receives 250,000 monthly visitors on average (500,000 pageviews/month).
If you wish to advertise on this space or other options available on Phuket 101, just contact us.
2. A Muay Thai Boxing Short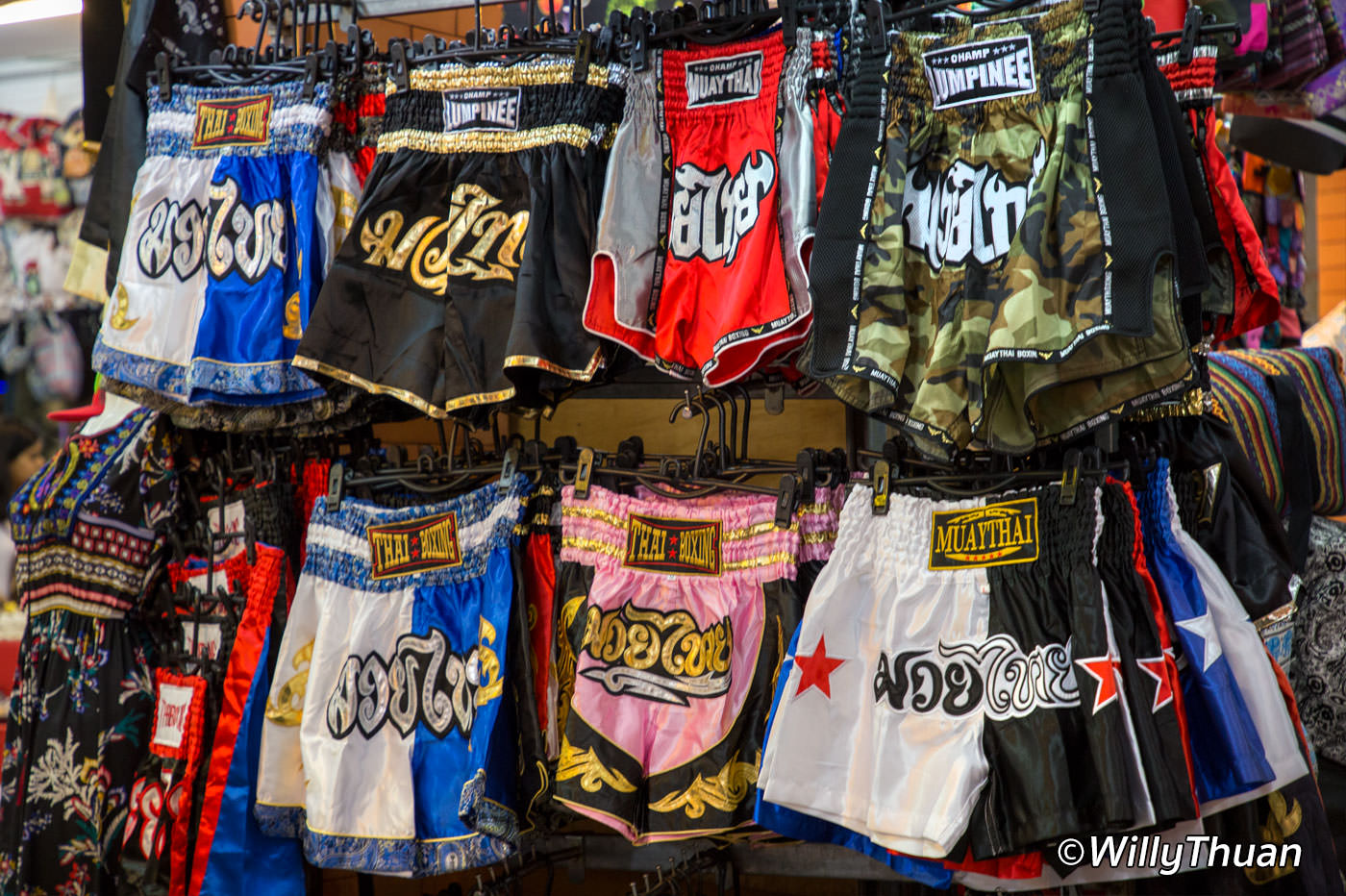 A lot of people buy one of these Muay Thai shorts because they look exotic and colourful when nicely aligned together on a shelve in a shop, but once you try the one you bought at home (especially the pink one), you will think twice before going for a jogging in the public park of your town. We never saw anyone walking around in one of these in our many years in Phuket.
3. A Wooden Frog
Those wooden frogs produce quite a convincing frog noise when you rub that wooden stick on their back. Cute, entertaining and silly, they are one of the popular tourist souvenirs people buy all over Thailand, especially on Bangla Road.
4. A Musical Instrument Bought on the Beach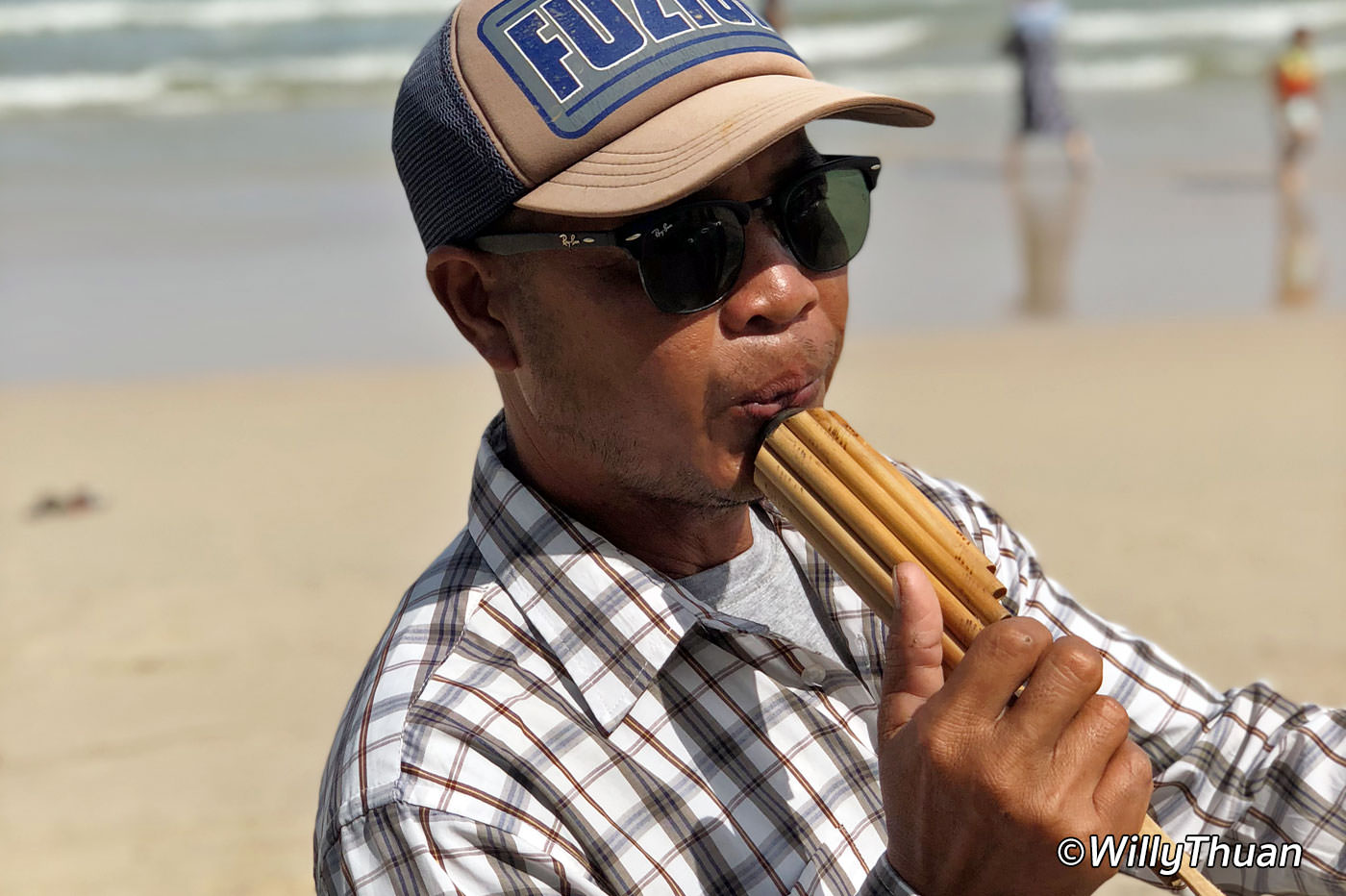 That one is silly… it's called a 'Vote', and you will play a few times with it, and it will end up in a drawer for the rest of your life. Just like the pointy hat, it's not from Phuket but from Northeastern Thailand (Isan)
5. A Singha Singlet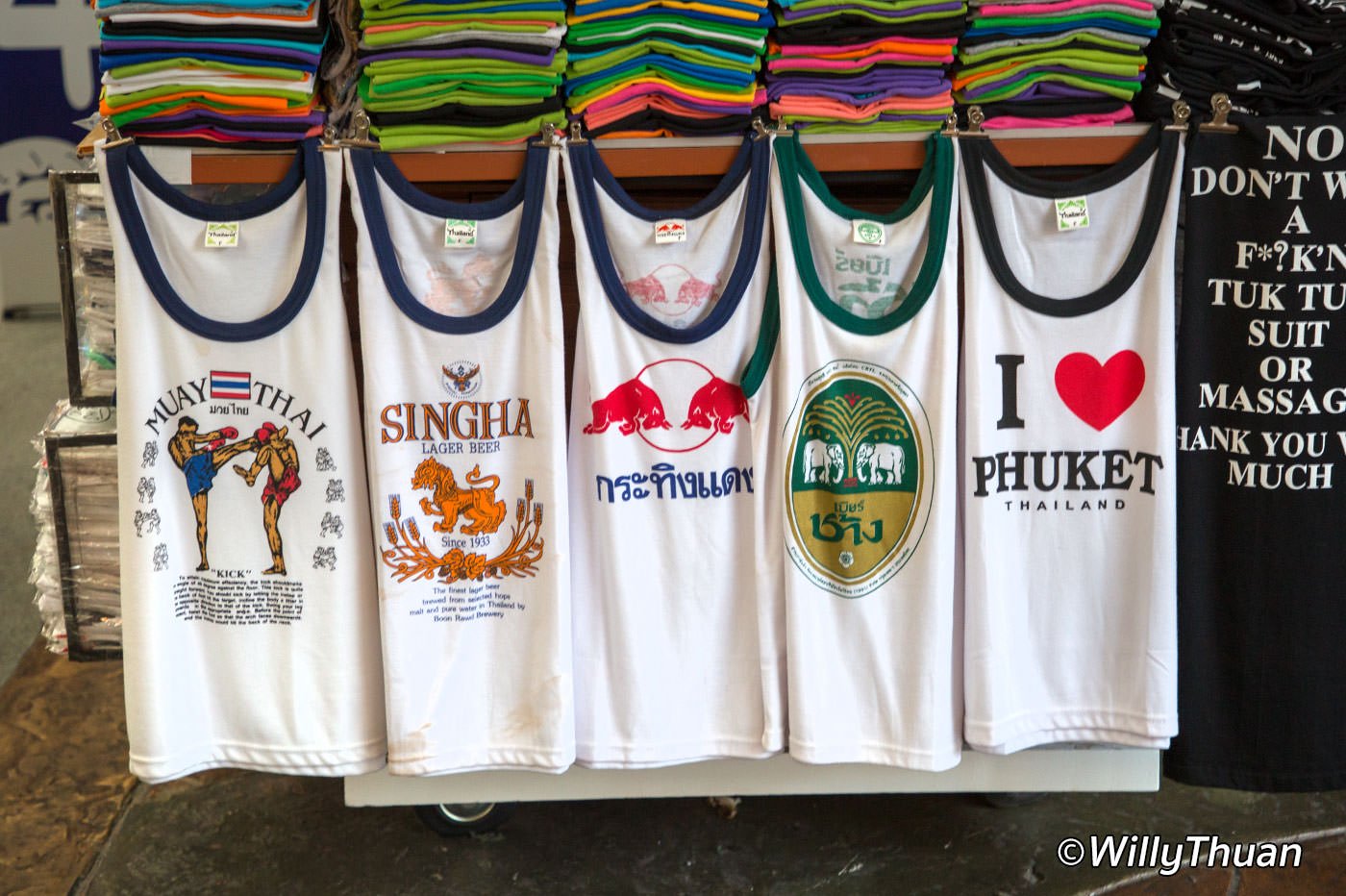 They are so typical of Phuket (and Pattaya), and only tourists will wear them, but they are cheap and convenient when it's hot, and you only pack too hot stuff before coming to Thailand.
6. A Tuk Tuk Made from a Can Beer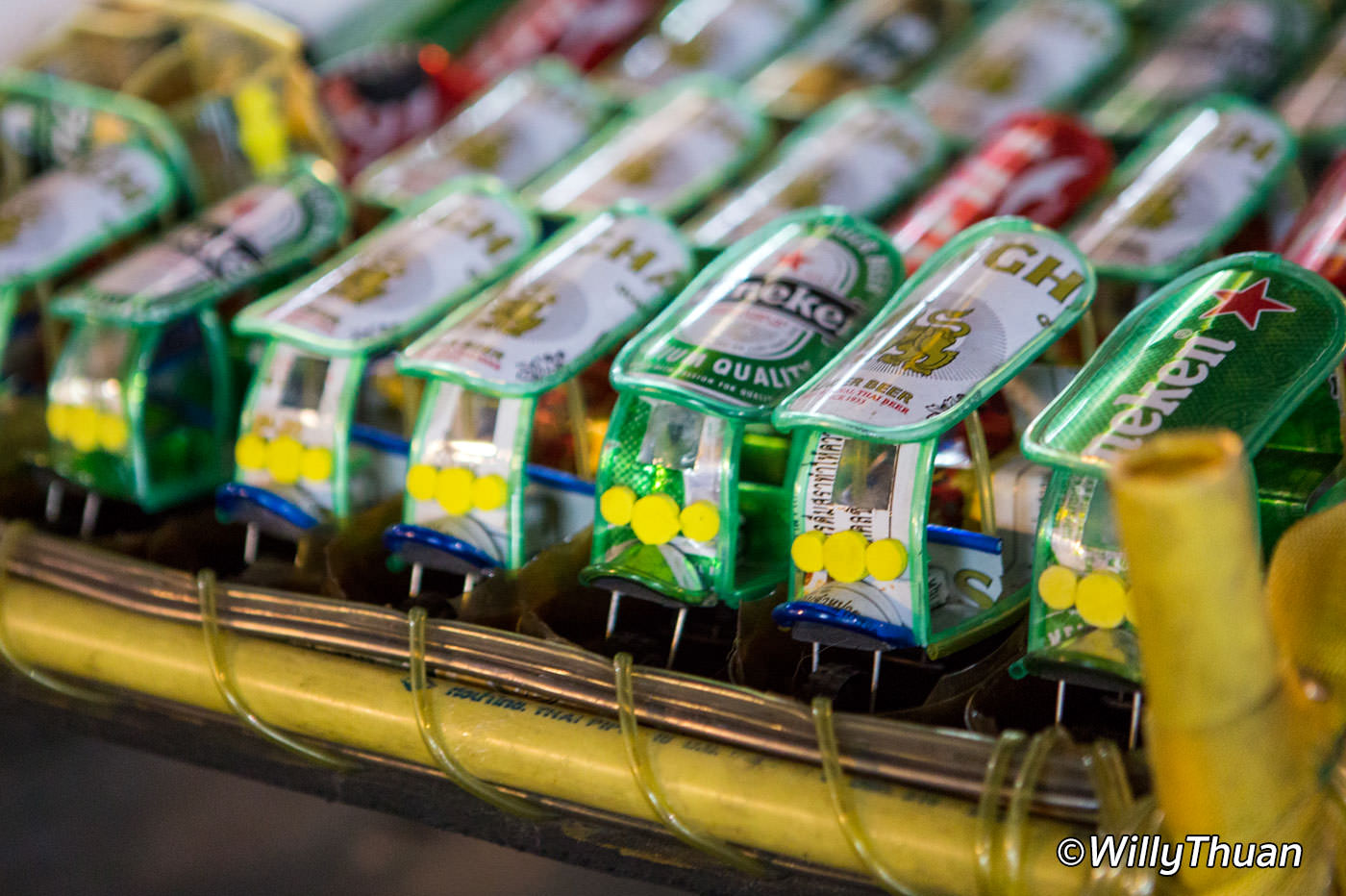 Here are tuk-tuks made from a recycled beer can… and these are particularly badly done (They are Bangkok Tuk Tuks anyway, Phuket don't have these). Would you buy one of these? well, apparently, some people do!
7. A Flying… Thing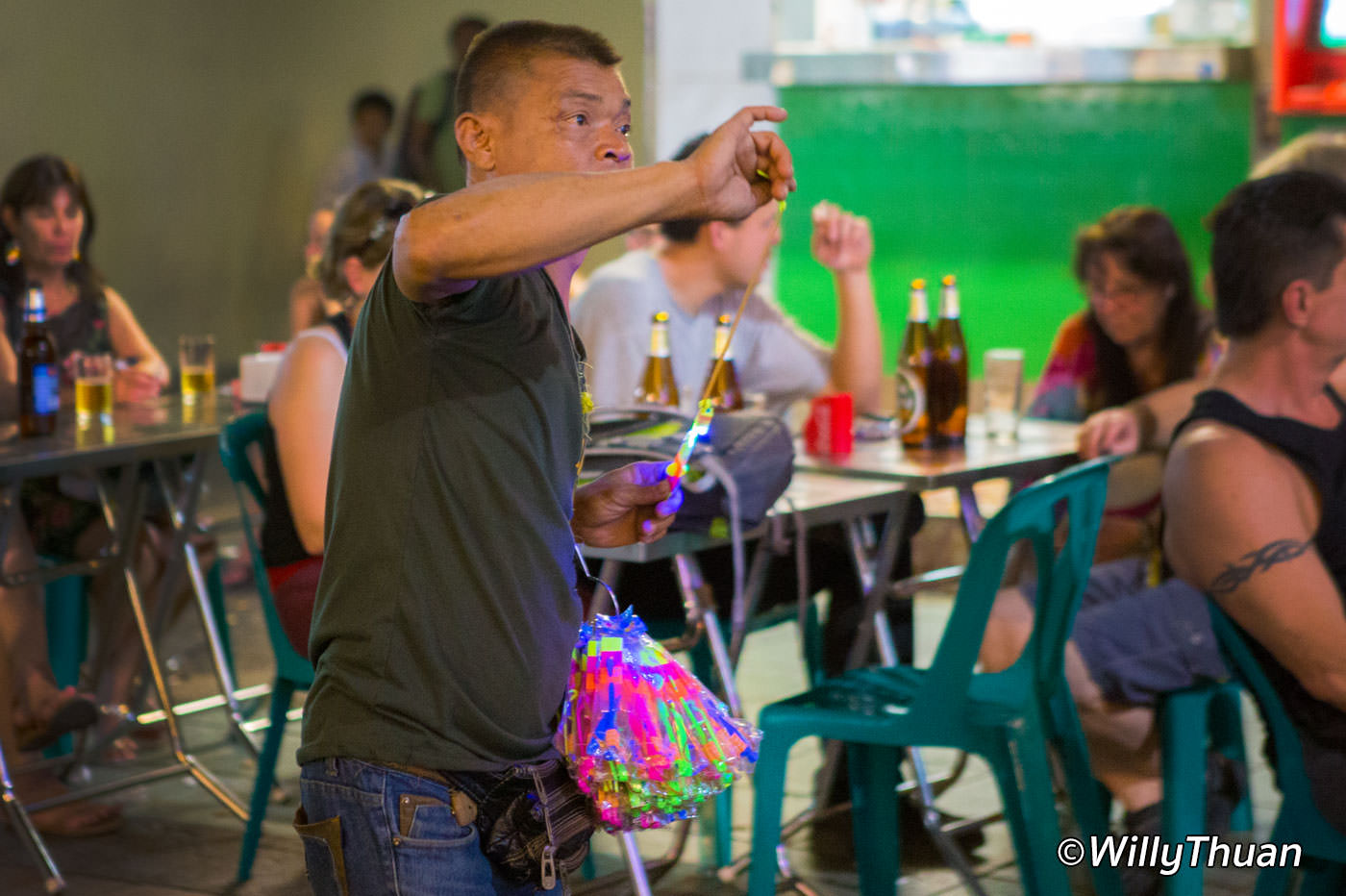 You throw them high in the air with a rubber band, and they spin, slowing back down with a few LED lights to add to the fun. They are entertaining for a few minutes, and your kids will love them. You will certainly lose them soon because they have a bad habit of landing on roofs. At least those plastic things are cheap. You'll see a lot of them at night on Bangla Walking Street.
8. An Uncomfortable Hammock!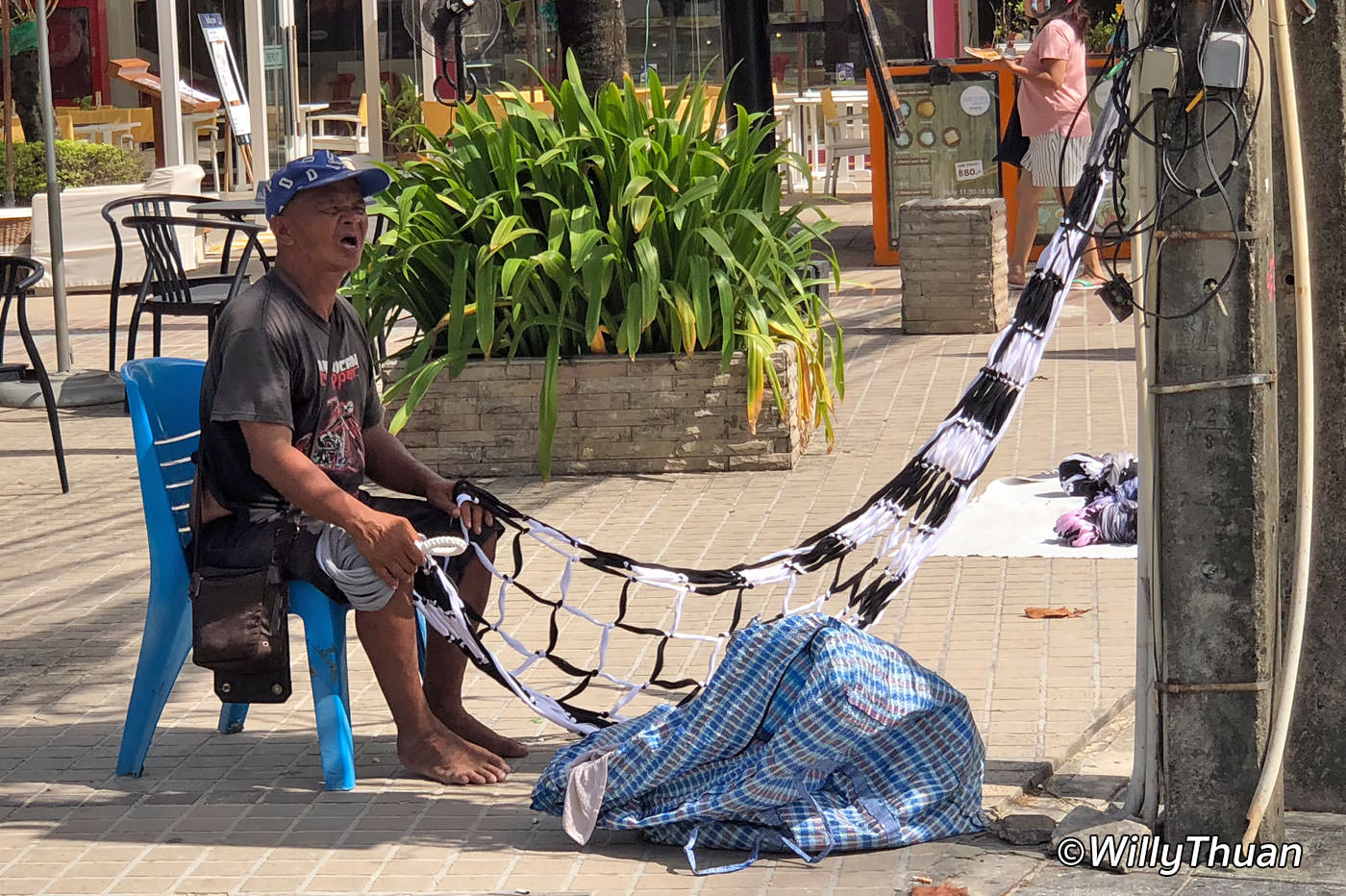 Hammocks always trigger visions of lazy afternoons reading a book in the shade of the two majestic trees you hang your hammock to. The truth is that those are pretty uncomfortable as your body will be in the shape of a banana. You don't even have those 2 trees anyway.
9. A Boat (badly) Made with Shells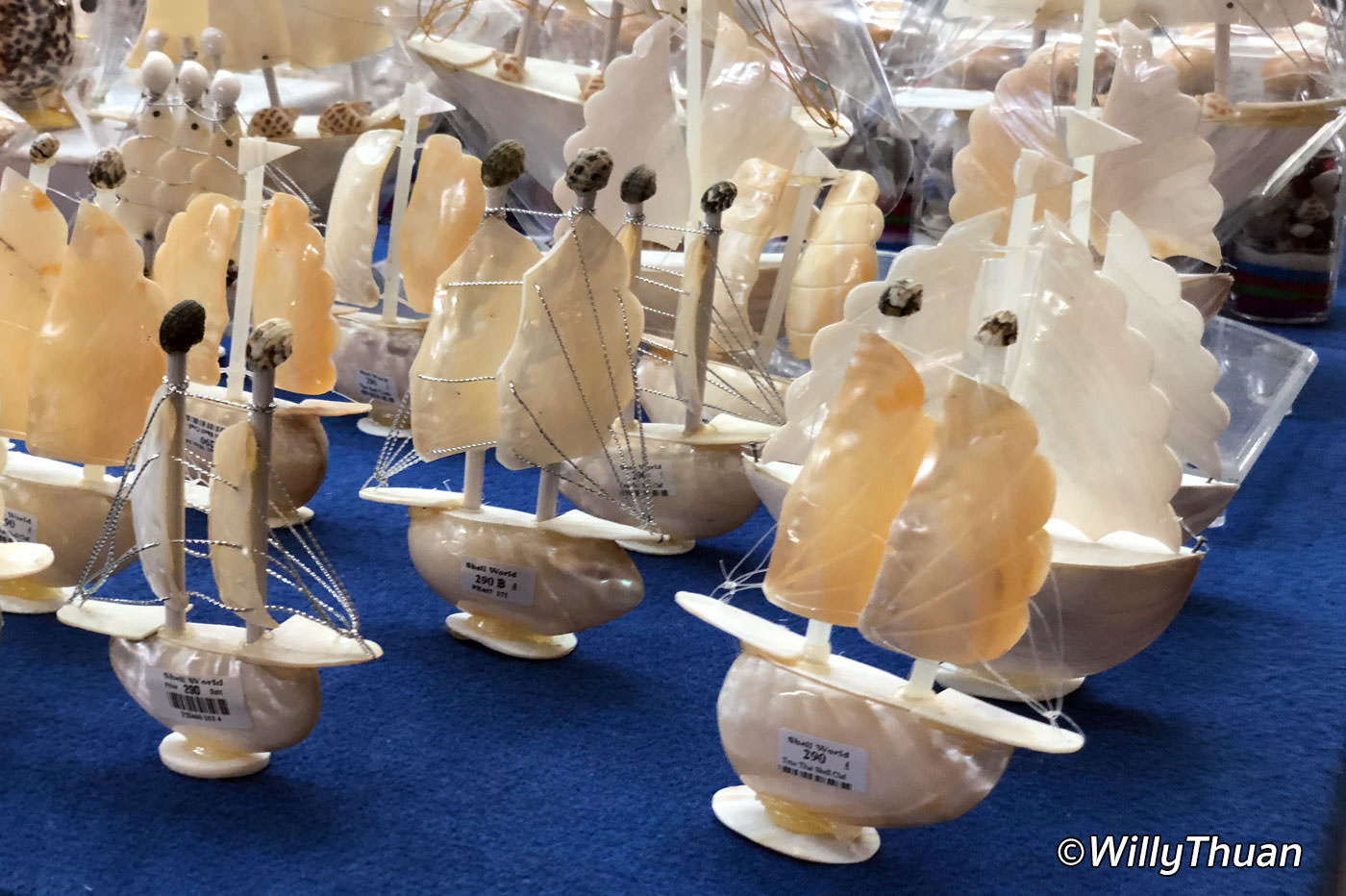 Those are boats made with shells… nothing to add, but I can think of 5 better ways to spend 290 baht before breakfast! These were seen at Jungceylon shopping mall in Patong Beach.
They also smell good and can be kept in a closet.
10. Soap Carved in the Shape of Flower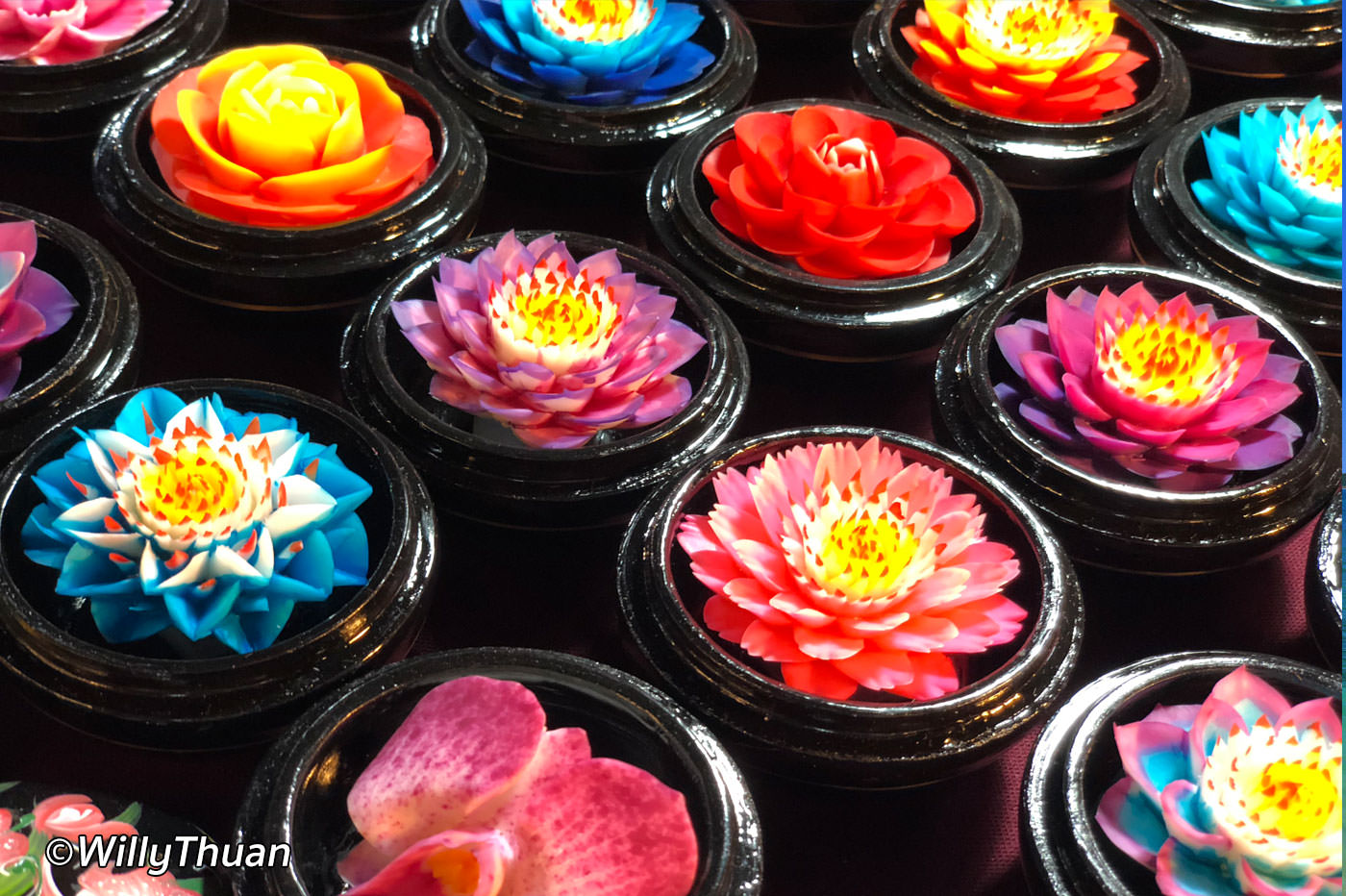 Those are last in the list because they can actually be cute and it requires skills to carve them out of soaps. They also smell good and can be kept in a closet.
---
More reading about local shopping!