What to Buy in Phuket for Fun?
Phuket is full of shops selling tourist stuff and chances are you bought yourself a Muay Thai short, a wooden frog and a pointy hat from Chiang Mai (In Phuket!). Good for you… those are fun, but they are tourist stuff and anyone who knows Thailand will know you are a first-timer! 😉
Here are 10 small items every Thai person knows since childhood and use on a regular basis because they are simply good, fun, cheap and part of Thai daily life. In no particular order, but maybe from the most common to the least known to Farangs (Farang is a foreigner, which is you).
We provide some price range with each item, but prices can vary a lot. 7-11 is often the most expensive place to buy them. In addition, Phuket might be more costly than the rest of Thailand.
---
1. Tom Yum Mama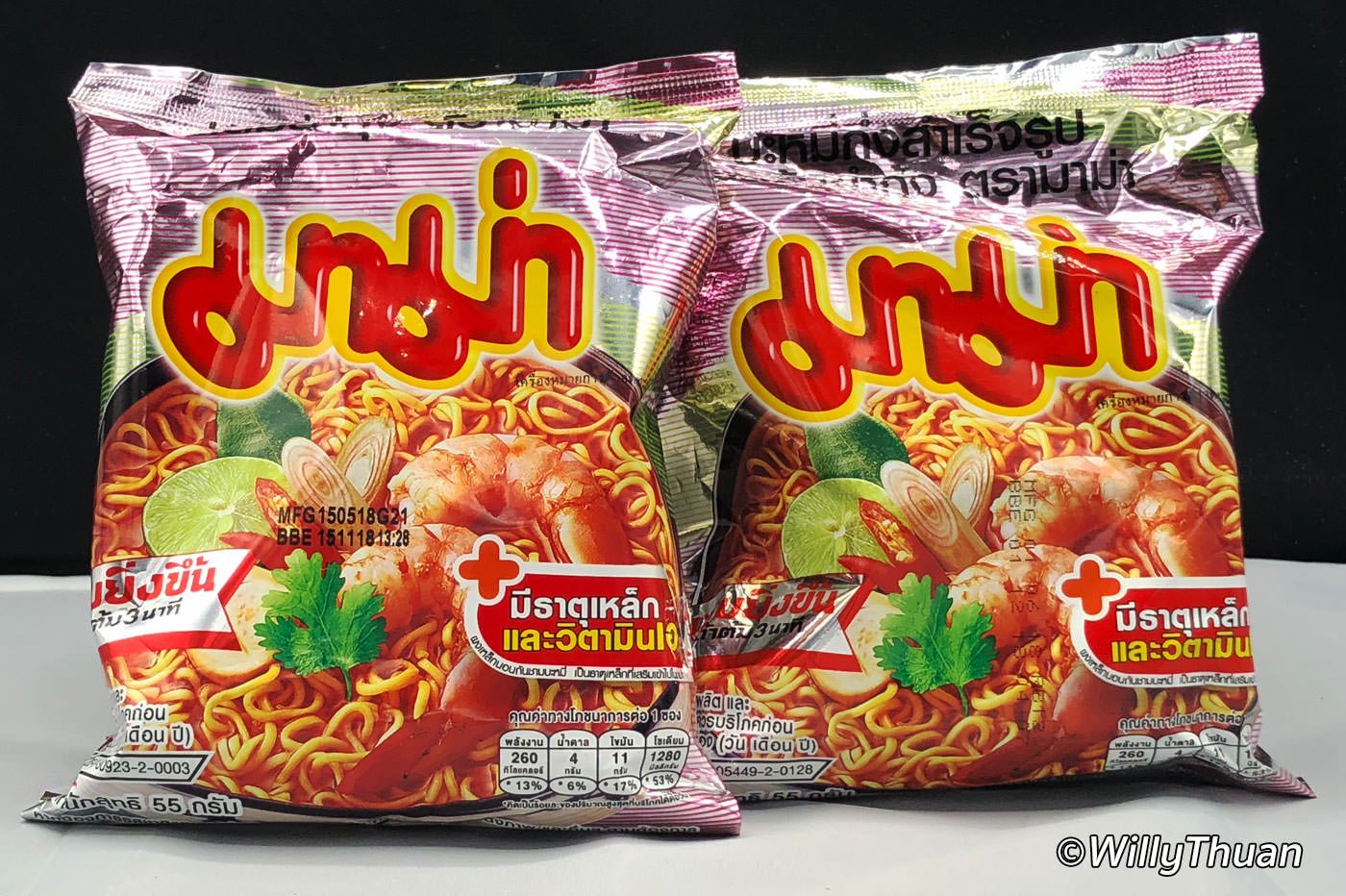 Instant noodles are part of Thailand daily life. You just have to see the section dedicated to instant noodles in a supermarket to realise the scale of the phenomenon. Some brands have been on the shelves for many decades, and new brands appear on the market all the time! However, there are a couple of market leaders and Tom Yum Mama is one of them. The iconic silver pack is a long-time best-seller and would be the one Thai people who would put in their suitcase when travelling abroad.
Tom yum is one of the most popular dishes in Thai cuisine and the fact that those noodles have the right taste and consistency makes that these instant noodles are often used in street food, and even used in restaurants. In some dishes, customers would prefer them over fresh noodles.
You can actually find a toned-down version of this Tom Yum Mama overseas. The company says shelf life is 12 months, but we suspect you can keep them forever.
Price: 5 to 6 Baht
Where to buy it: Convenience stores, supermarkets
Phuket 101 receives 250,000 monthly visitors on average (500,000 pageviews/month).
If you wish to advertise on this space or other options available on Phuket 101, just contact us.
2. Krating Daeng (Red Bull) or better: M-150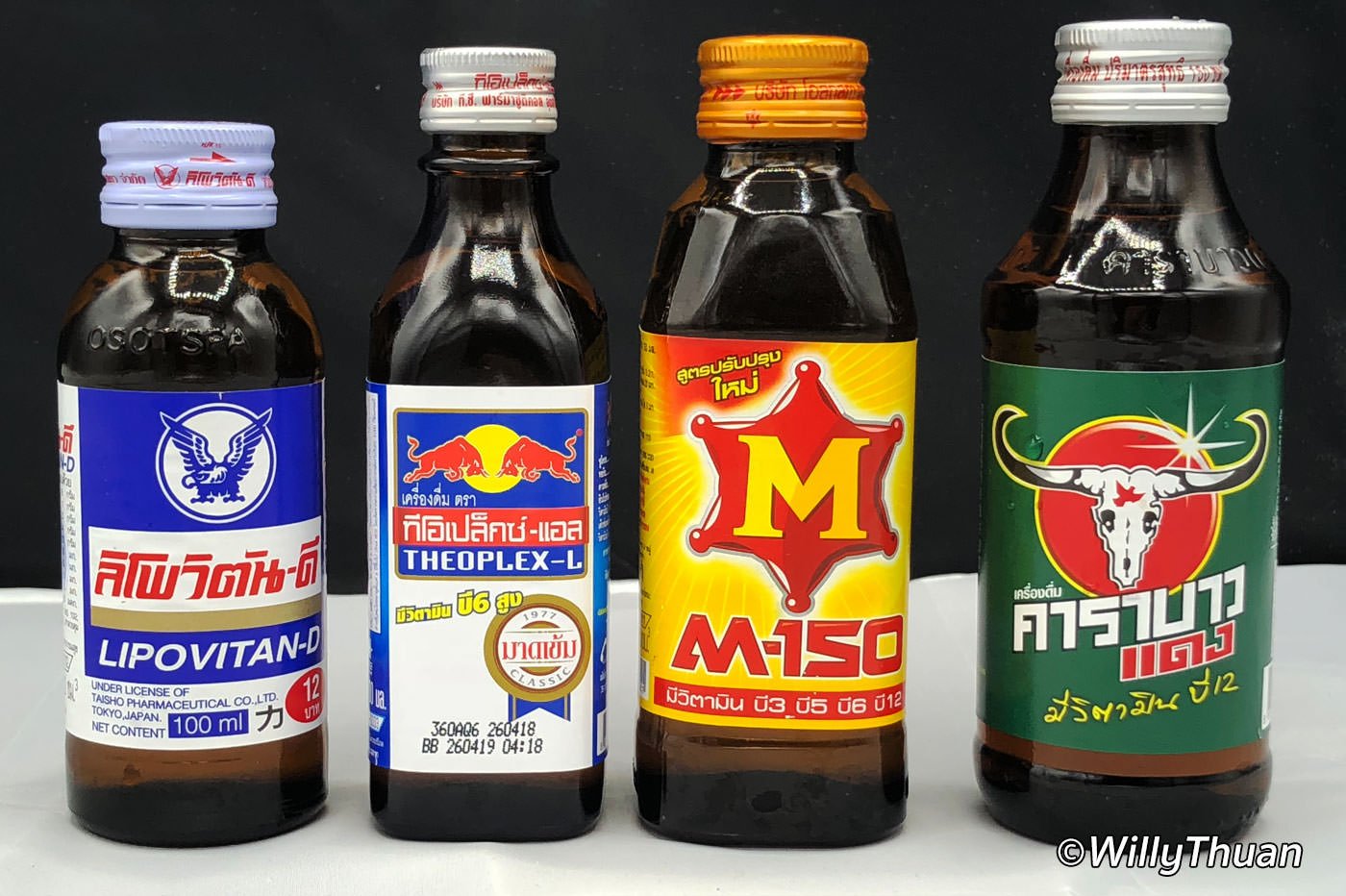 You all know Red Bull drink… in its mild version. But did you know that Red Bull originated in Thailand? Austrian Dietrich Mateschitz was inspired by the energy drink named Krating Daeng, (which means red bull) sold in Thailand by Chaleo Yoovidhya since 1975. He took this idea, modified the ingredients (water, cane sugar, caffeine, taurine, inositol and B-vitamins. ) to suit the tastes of Westerners, and founded Red Bull GmbH in 1987 in Thailand in partnership with Chaleo. The Thai version comes in concentrated form in tiny brown glass bottles and is often mixed with cheap alcohol during beach parties (served in a plastic bucket and simply called 'bucket').
The energy drink market is booming all over Asia, and you might be surprised to see an entire shelve of them at the supermarket. M-150 is selling better than red Bull in Thailand since 2014!
Price: 10 Baht
Where: Convenience stores and pharmacies (even sold in the streets)
3. Nanyang Flip Flops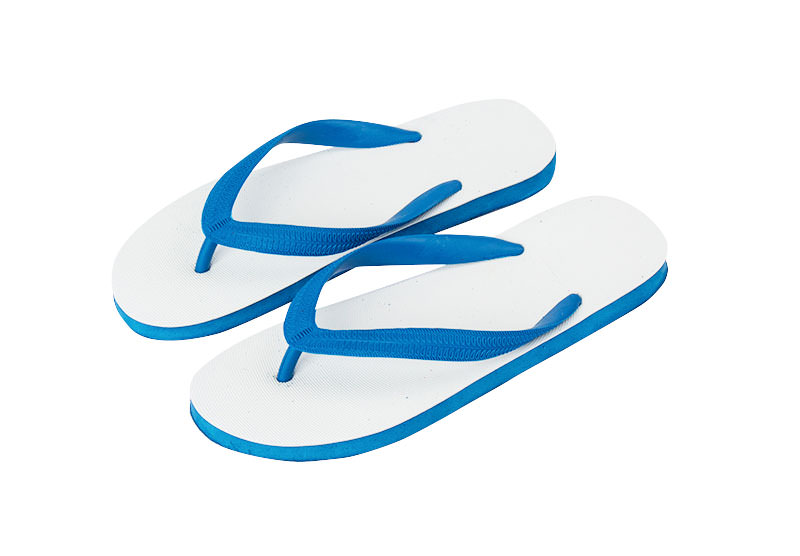 For over 60 years the Nanyang Flip Flops have been part of every Thai house, known to be very cheap, almost indestructible and more comfortable than any other flip flop on the market. Made with real, local rubber, they are a little heavier than others and feel more comfortable because of this unique rubber sole that absorbs the body weight in a unique way. The original flips flops are blue, but you can find all kinds of nice variations. They may be cheap and modest but are considered cool and are loved by Thai people, their Facebook page has more than 1 million fans, and celebrities frequently post their photos wearing them! A great gift if you know the story behind!
4. Poy-Sian Nasal Inhaler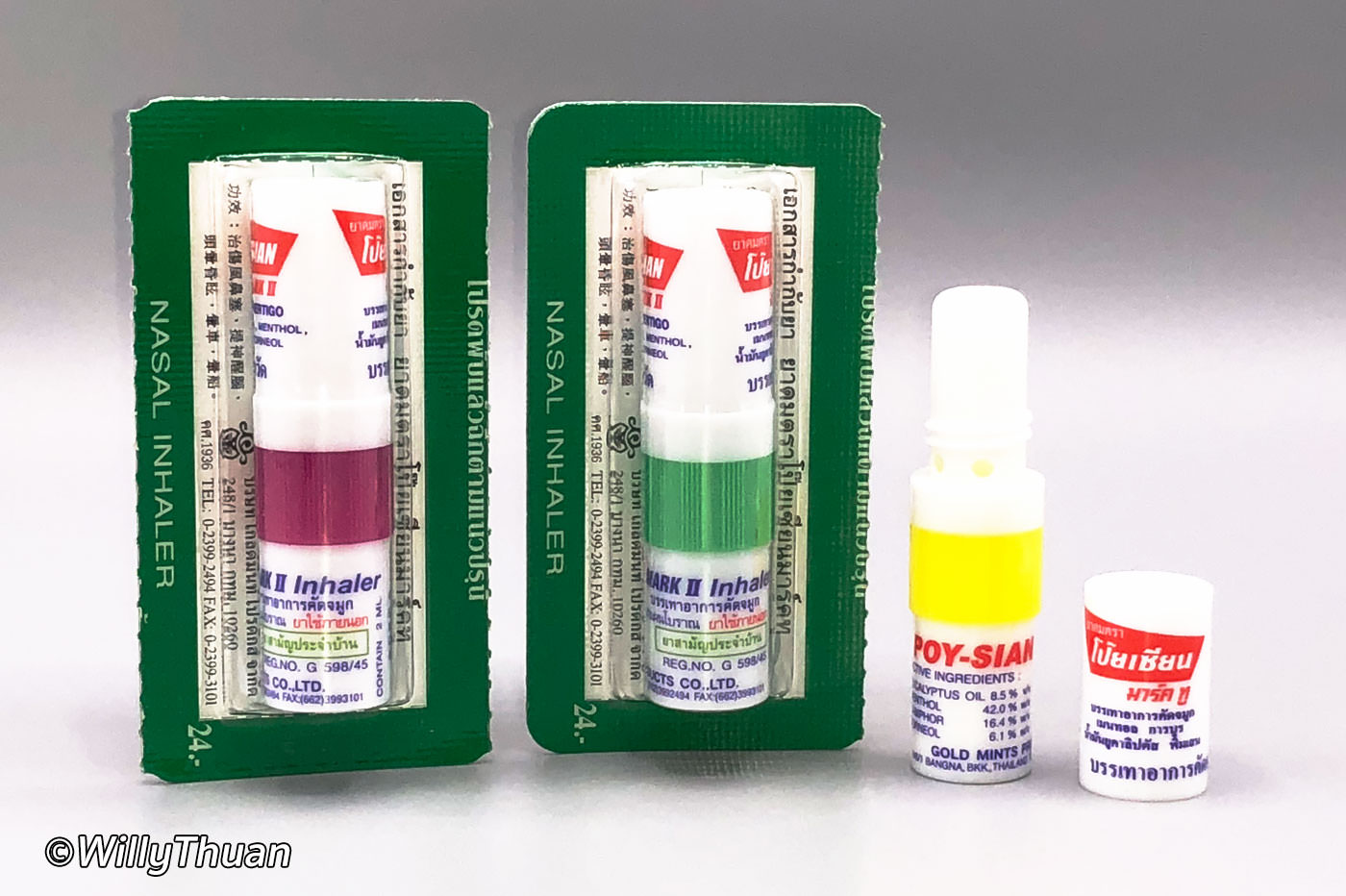 Nasal inhalers are not uncommon around the world, but it takes a new dimension in Thailand. A massive amount of people carry one in their bag or pocket and use it a lot! (Used when you have a cold, headaches, migraines, dizziness, or congested bronchi). The full name is 'Poy Sian Mark II'… Mark II! how cool is that!
You will often see people walking around and take a quick sniff at it, but I suspect it's slightly addictive because seeing someone walking around with the inhaler firmly stuck in their nose is quite common! An exquisite sight.
Price: 20 to 24 baht
Where to buy it: Convenience stores and pharmacies (even sold in the streets)
5. Golden Cup Balm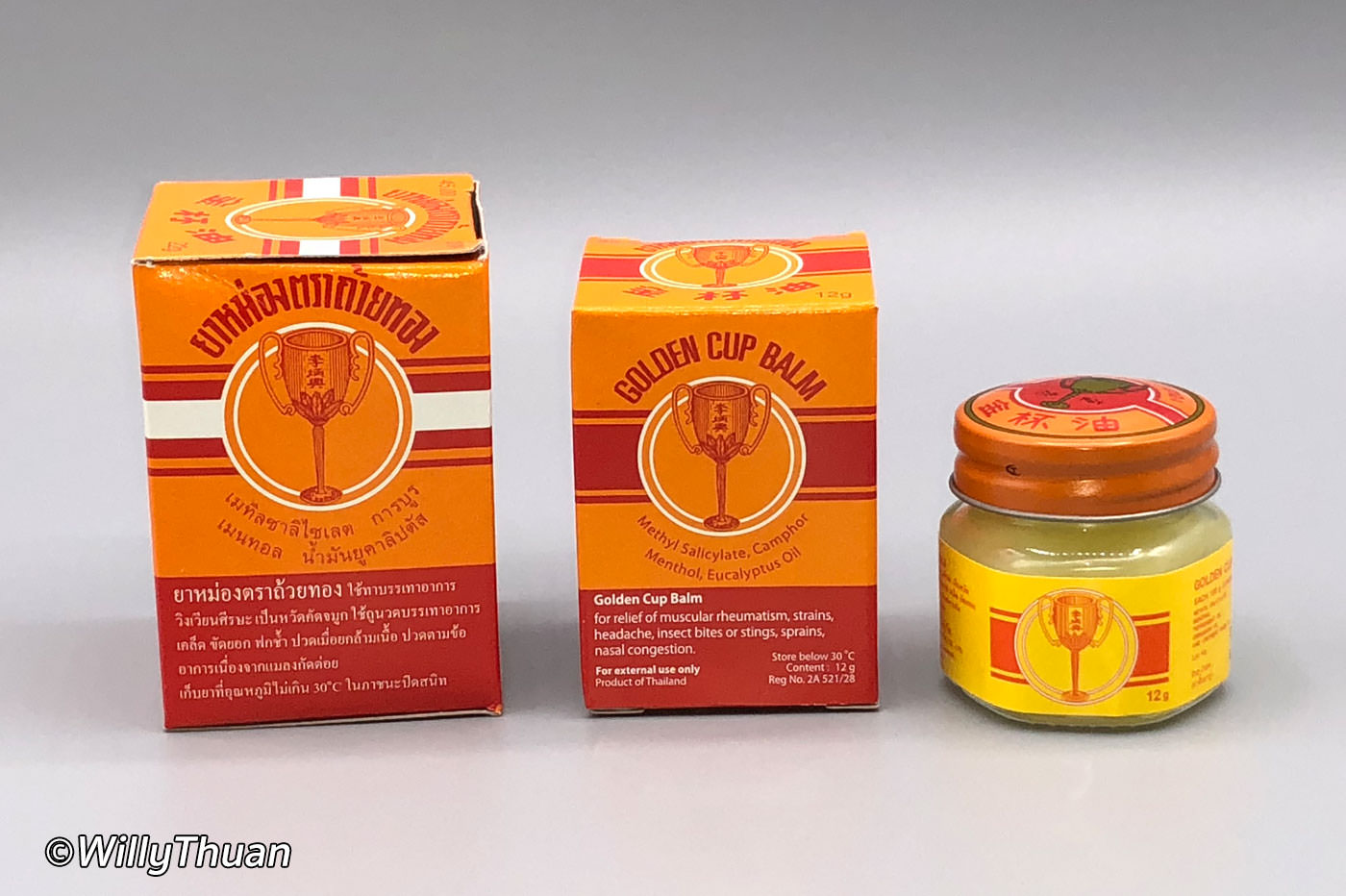 Golden Cup Balm is the Thai version of the famous 'Tiger Balm' (which is from Singapore). This famous topical pain relieving ointment has been around for more than 60 years and used by millions of people. You will often see Thai people pulling the tiny tin cup from their bags and rub their temple to relieve headaches. Golden Cup Balm helps with muscular pain, insect bites, headaches, nasal congestion and multipurpose relief for burns, dizziness, eczema, itching, rheumatism, sprain, etc. It contains menthol, camphor, methyl salicylate, eucalyptus oil… there you go.
Price: Small jar: 24 baht
Where to buy it: Convenience stores, supermarkets
6. Cha Tra Mue Thai Traditional Tea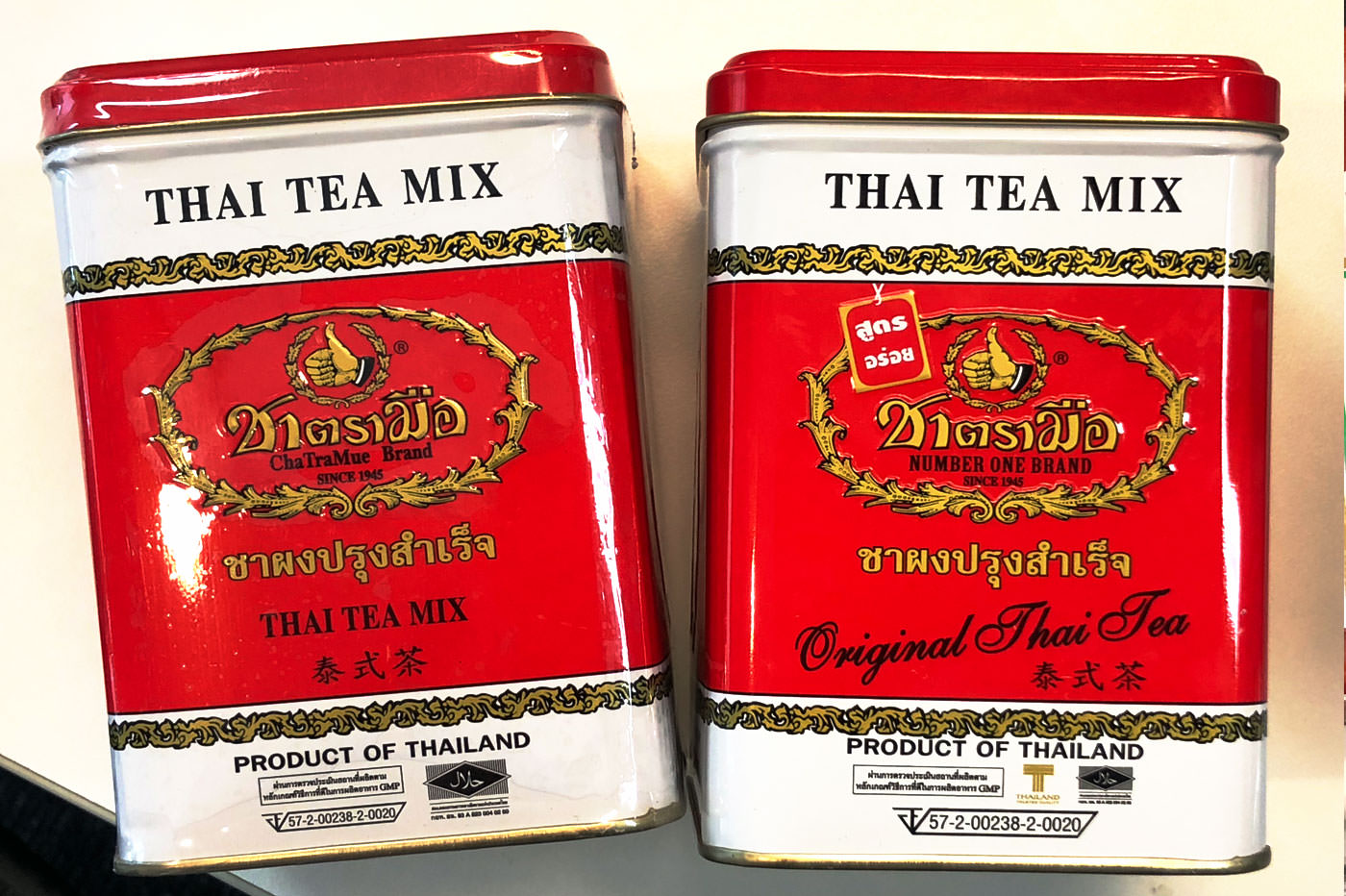 Cha Tra Mue Cha Thai, (Cha Thai means "Thai tea") is a well-known brand, but the red tea is one of the famous product from the company. Just mix some fresh milk with it, it will taste creamy and has this unusual orange colour you will recognise in local tea shops.
Price: Pack: 72 baht, metal box (nicer!): 150 baht
Where to buy it: Supermarkets
7. Parrot Botanical Soap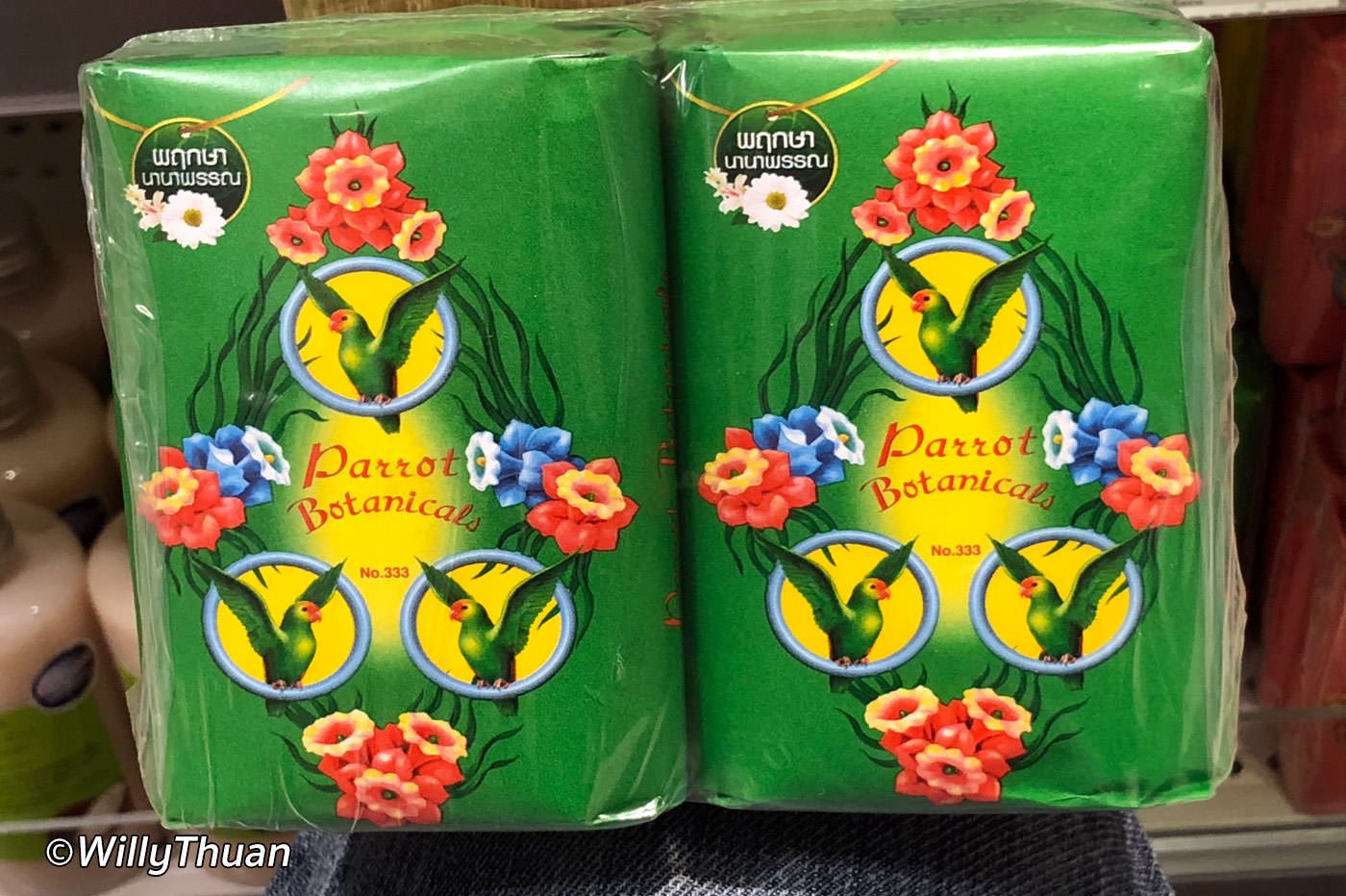 Parrot Botanical Soap (simply called Parrot Soap by Thai) is a popular Frangipani fragrance bar soap with clove leaf and citronella oil known by every Thai since their childhood. It comes in 8 colours and fragrances, but green is the original one. Some say you can keep one in your closet to give your clothes a nice discreet smell. Smart.
Price: 45 Baht for 4 soaps
Where to buy it: Convenience stores, supermarkets
8. Royal Chitralada Milk Candy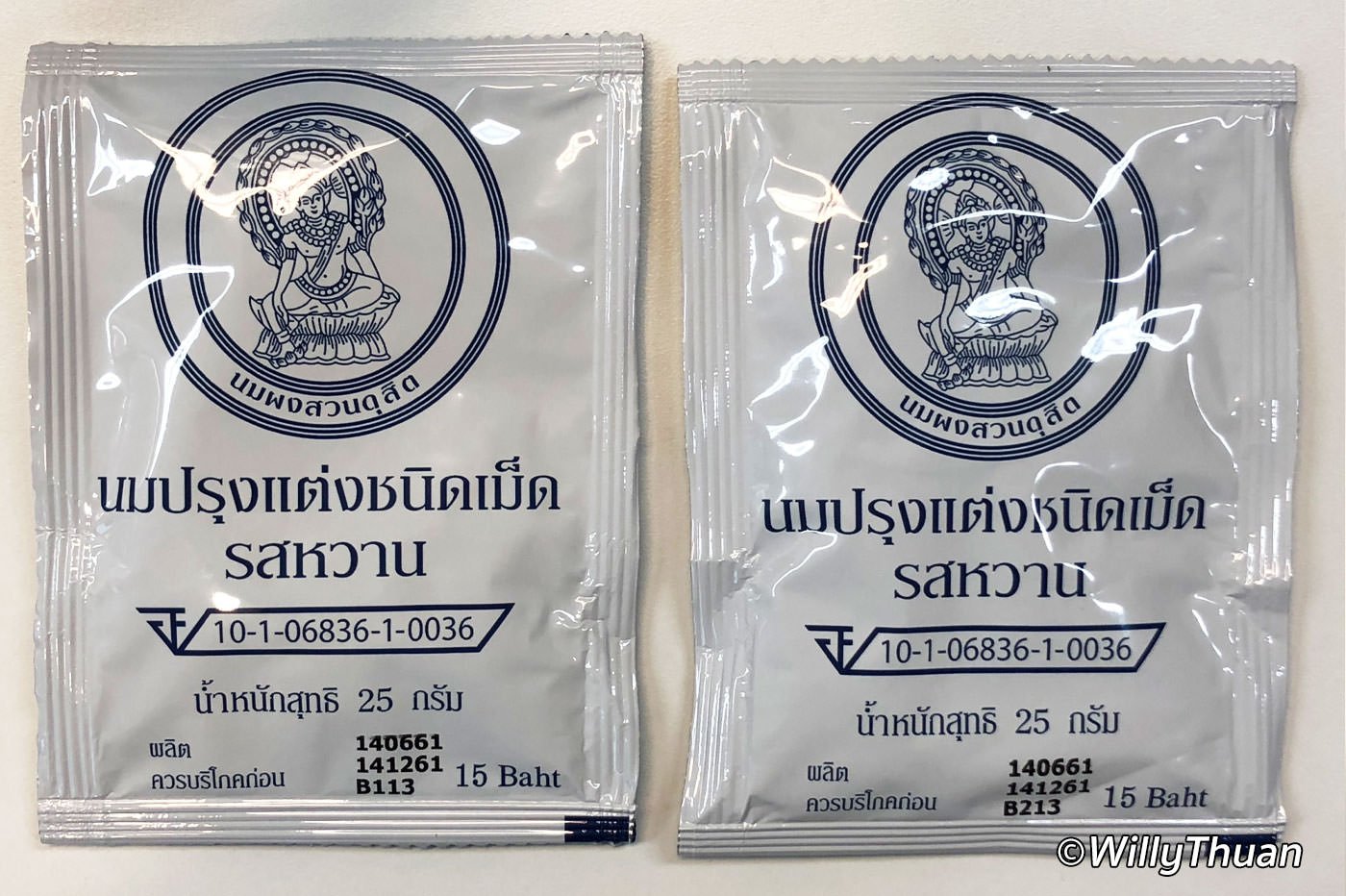 Thai daily milk and milk Candy Chitralada is a project of the Royal Chitralada which is under the Personal Patronage of His Majesty the King. The idea started in 1969 because of an overproduction of milk, and the King of Thailand looked for new ways to make use of the milk, mostly producing powder milk. In 1984, Suan Chitralada Milk Collection Centre was built, and Suan Dusit Milk Tablet Plant was born, providing quality dairy products from healthy cows like milk and milk tablets or candies. The Royal Chitralada milk candy is made of 100% of fresh cow milk, without milk powder. It has become so popular that you are not allowed to buy more than 10 packs per person in the shops!
Price: 15 to 20 baht
Where to buy it: Central Shops
9. Takabb Anti Cough Pill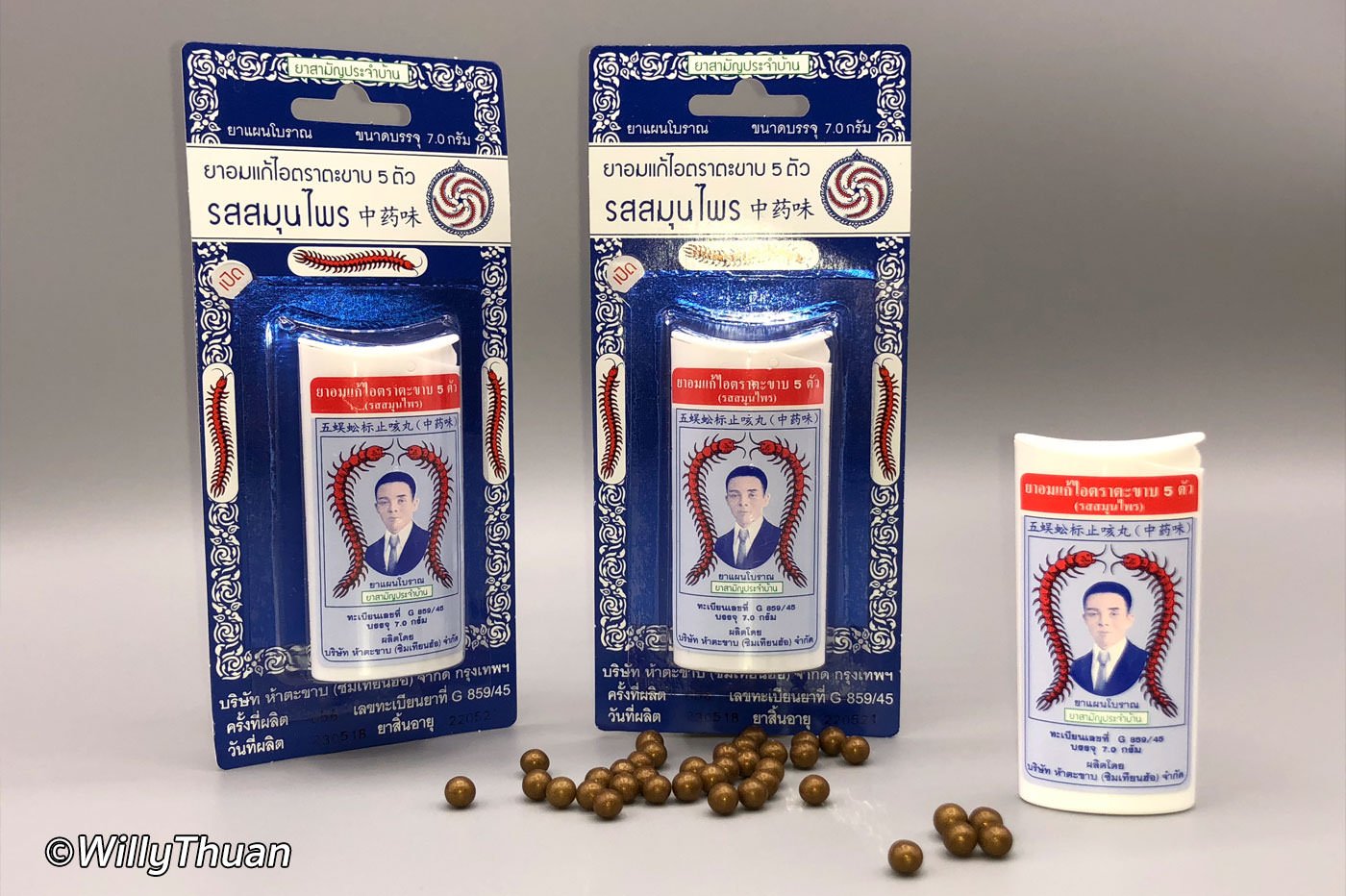 Takabb is a very popular and commonly used anti-cough medicine you can take back home… Not so much for its medicinal properties that for the unusual misleading design that seems to imply that the medicine uses centipedes as ingredients. It doesn't use centipedes, but it tastes a little weird and certainly will make your friends react. Takabb anti-cough pills are available in 4 flavours: herbal, plum, mint and lemongrass.
The story goes that when Mr Juisai saw centipedes crawling along the wall of the house during a flood in world war 2, he thought of using centipedes as a trademark according to the belief of ancient traditional Chinese physicians of using poison against poison in curing the disease. Well, that design certainly caught people's attention, and Takabb is a long-time best-seller in Thailand!
Price: 30 Baht
Where to buy it: Convenience stores, supermarkets, pharmacies
10. Prickly Heat Cooling Powder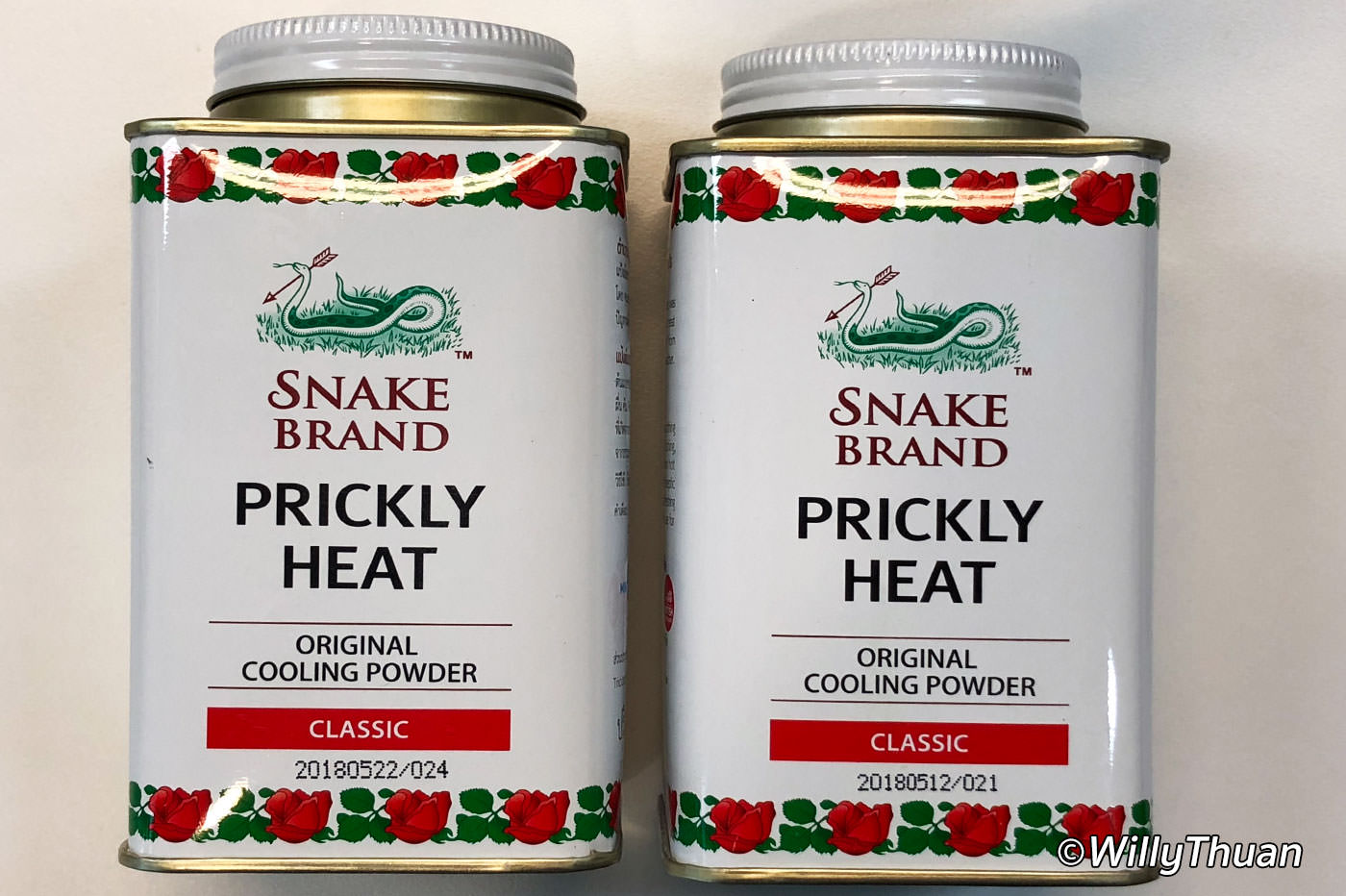 Snake Brand Prickly Heat powder is very popular in Thailand because of the hot weather. Apply some after a shower should keep you fresh for the whole day. Not much to add except that Thailand seems to love adding animal or object brands to all their products: 'Snake Brand, Zebra Brand, Rocket Brand, Golden Bowl Brand….' look at it next time, it's fun!
Price: 75 Baht
Where to buy it: Convenience stores, supermarkets
More Shopping in Phuket!
10 Silly Things People Buy in Phuket They Probably Didn't Need to Buy