Which beaches are good during rainy season in Phuket
When it's rainy season in Phuket the sea is sometimes rough on the west coast where all the popular beaches and hotels are… but if you still want to swim in the ocean, where should you go?
This is a question we get a lot between June and October which are usually the rainy season months in Phuket. Phuket is quite a big island so you will need to find transportation to get to those isolated beaches. Those beaches are not the greatest and some can be a bit rocky but it's better than no beach at all. Ideally you should have your own car or bike to get there as some are remote or a little hard to find.
Even though we know conditions are usually better on those beaches, it's never 100% sure, so please remember: Use your common sense and always experience caution! (and respect those red flags when you see them).
(near Patong)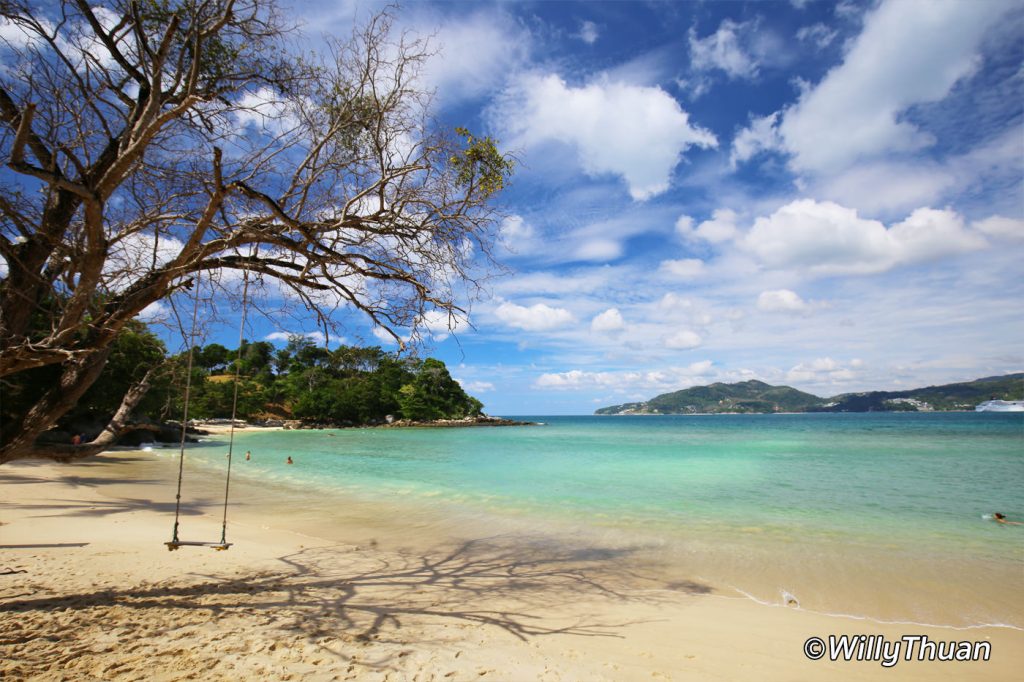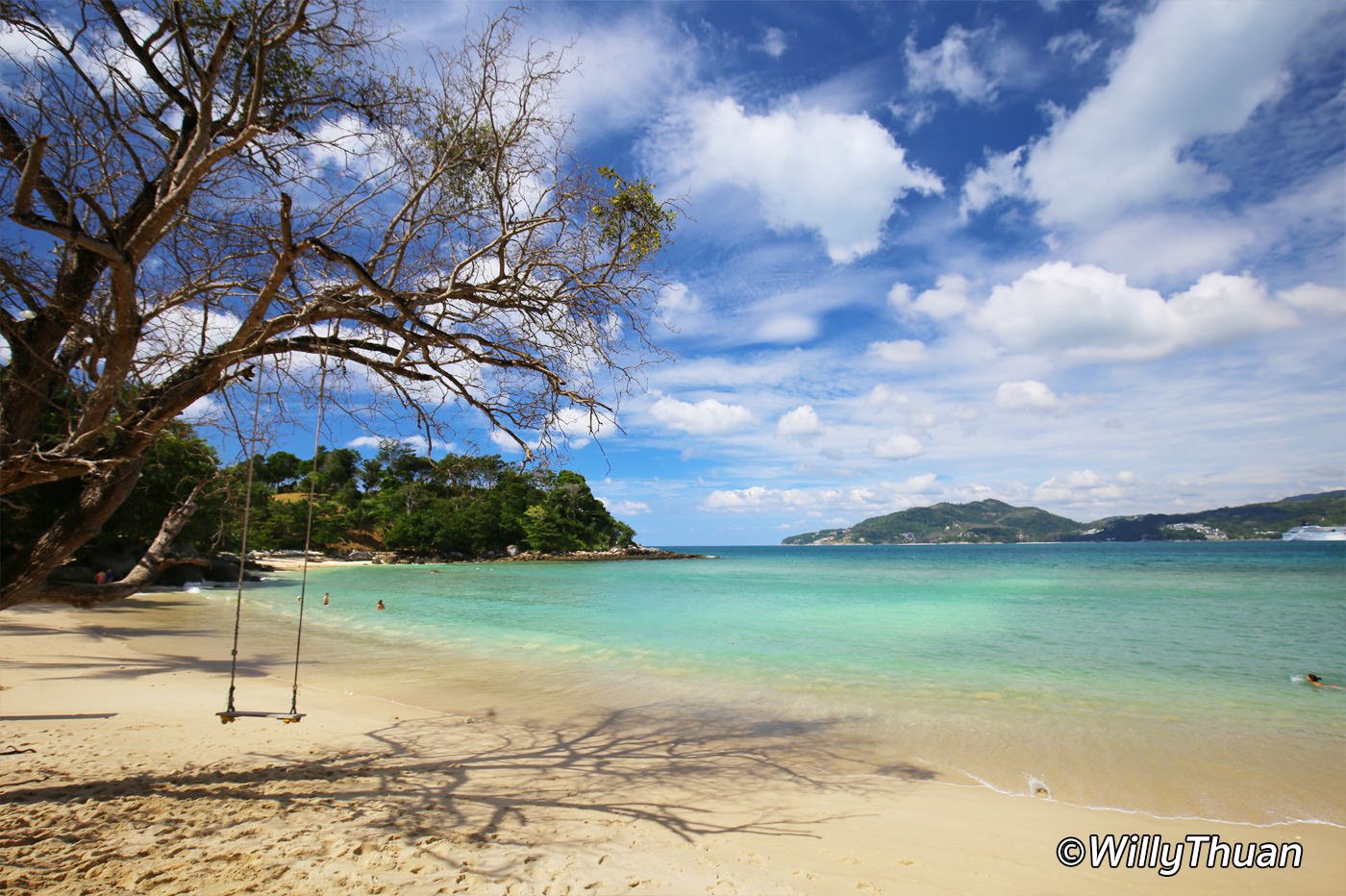 This one is probably the best beach for low season as it has a decent swimming condition and is closed to Patong and Karon. Just be aware that there is a small entry fee of 100 baht (at the time we write this page). The place has plenty of beach chairs, a couple of bars and restaurants so you are all set for the day. Read more
---
(near Patong)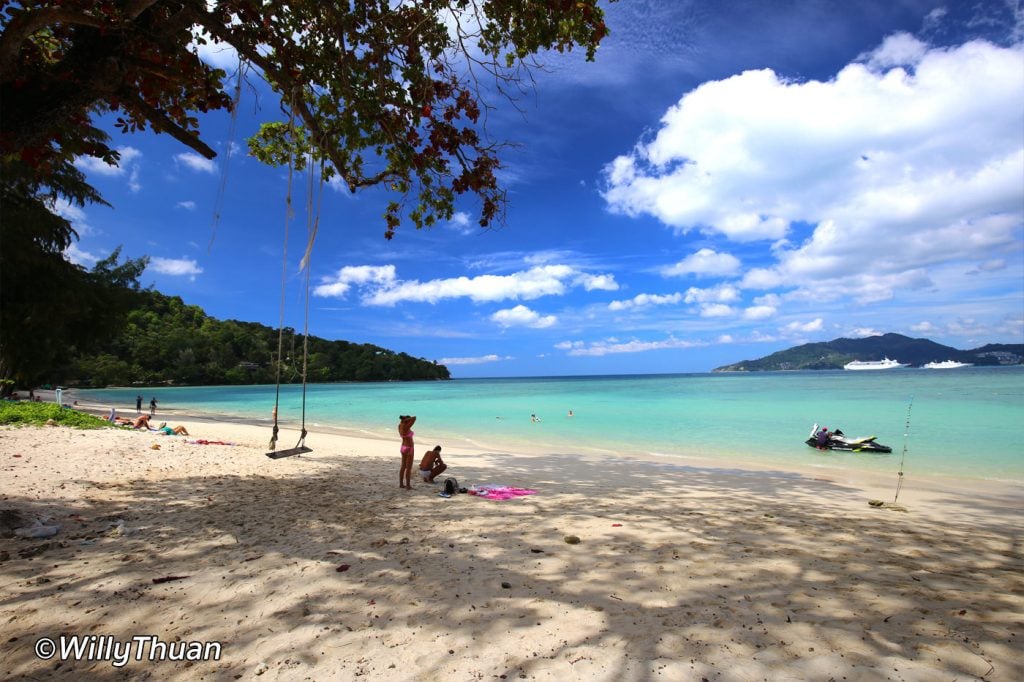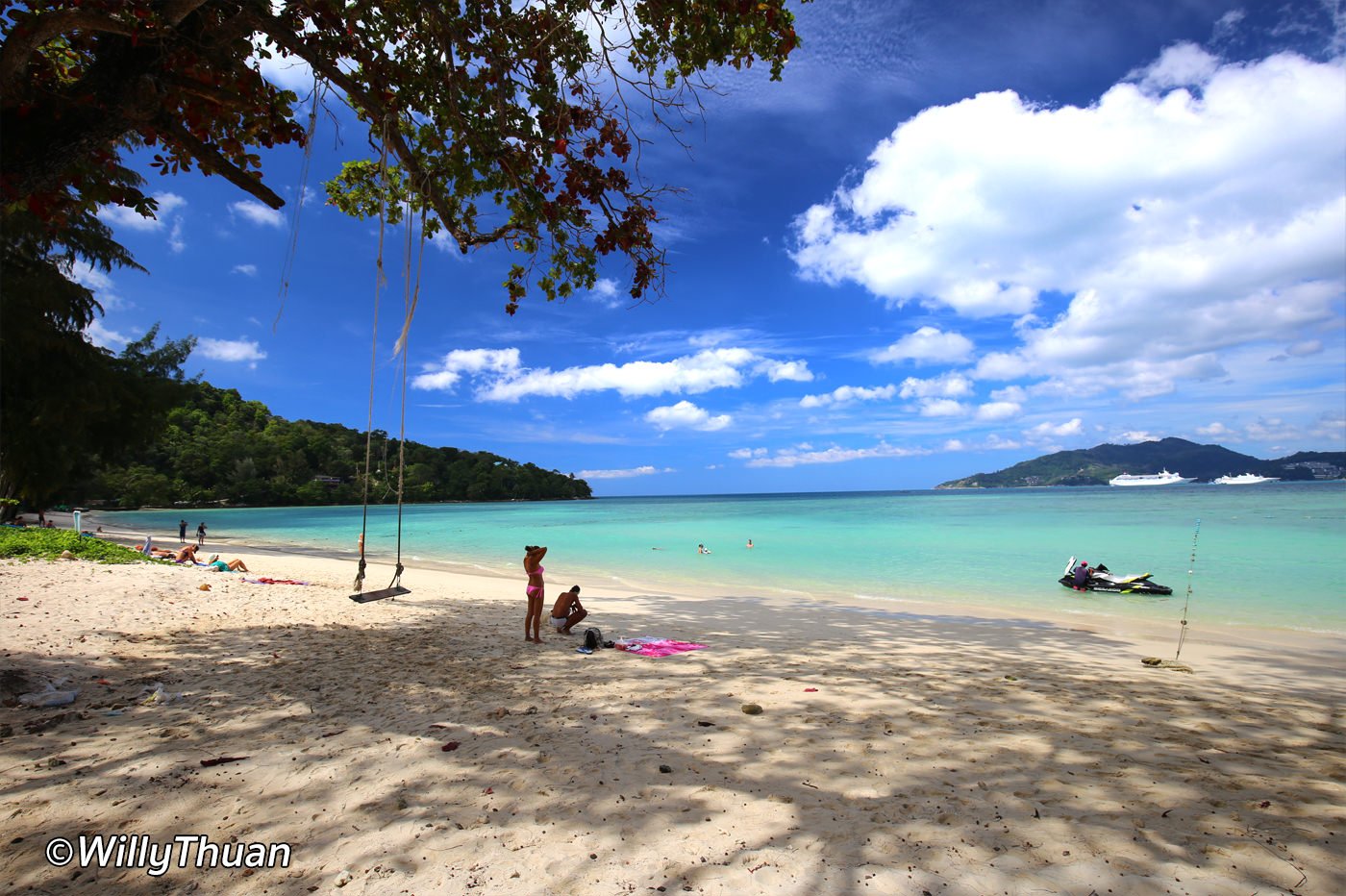 Tri Trang beach is also very close to Patong beach. Currently there is a massive luxury resort under construction but it is still a good option and very easy to access. Read more
---
(East coast)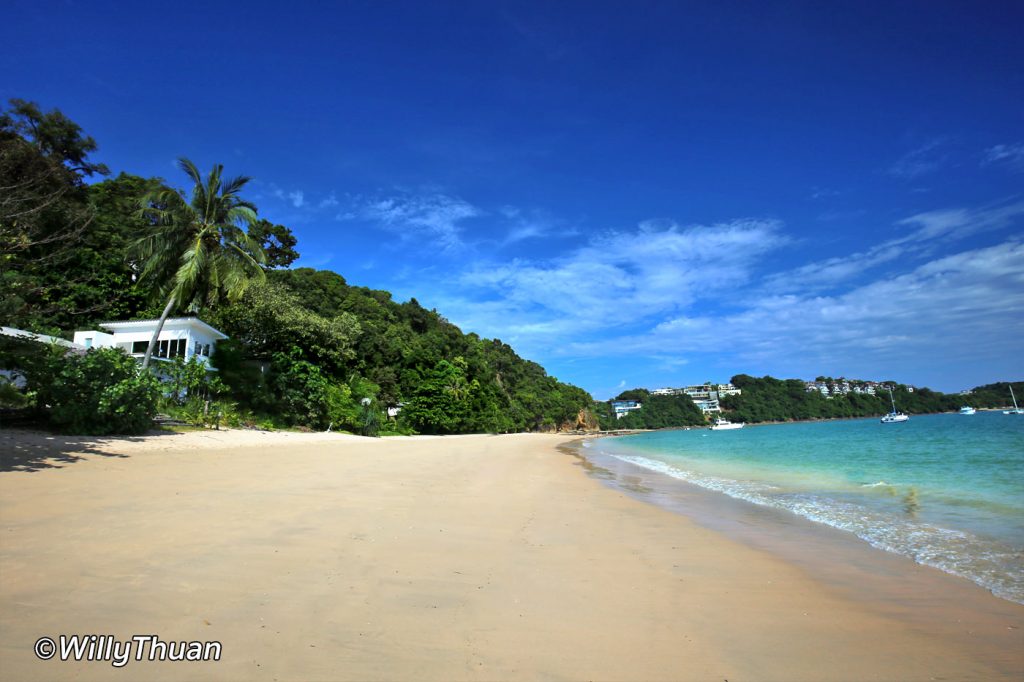 Ao Yon is tricky to find on a cape near of the east coast but it is quite a nice place to be. It now has a few beach bars and restaurants to enjoy after a swim. Read more
---
(Very South)
At first Rawai doesn't appear to be a real swimming beach because of the many longtails and speedboats parked in the middle section but you can stay and play at each end, it's quiet and you get to try some amazing seafood too! Read more
---
(near Bangtao, middle of the island)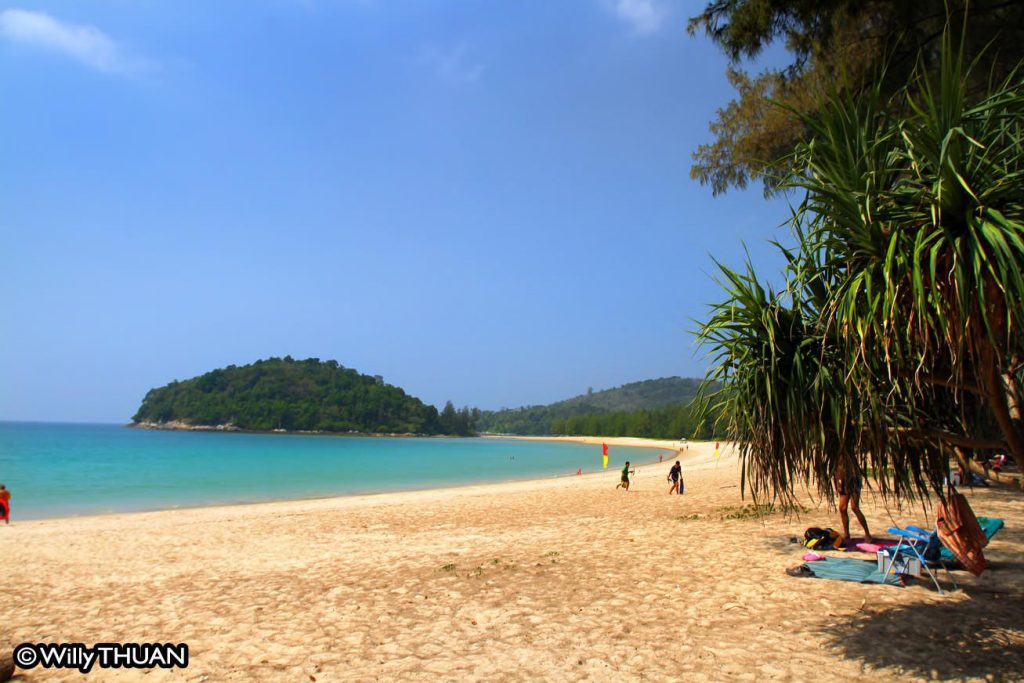 Layan is a great spot if you stay in one of many Bangtao beach resorts such as Banyan Tree and Dusit Thani Phuket. At first sea seems to be as rough but keep walking to the island you see at the northern end and you should have enough shelter to swim. Just remember to use your common sense and be safe! Read more
---
(very north of Phuket)
Haad Pak Phra is not easy to find even though it's located just next to the Sarasin bridge connecting Phuket island to the mainland. It's not the greatest beach in Phuket but once again we can't be picky to find a swimming beach during low season. The best way to reach it (and sure you need to have your own wheels) is to use Google map to find the right road leading to that beach. If you want it more simple you also can cross the bridge and swim in front of Thanoon Seafood, this way you will even have access to great seafood and drinks! Read more
---
(Very South)
UPDATE: Access to Laem Ka beach was just close for construction reasons
Laem Ka hides at the end of a tiny street somewhere close to Rawai and you will need a bike or a car and Google map to find it. It is a little run down and isolated in low season but that's the price to pay for a swim! Read more
---
Map of Phuket Beaches for Low Season