Hua Beach near Kamala
Hua Beach – After spending 23 years in Phuket, I would probably smile if someone would tell me there is a beach I never heard of and never walked on. Phuket is not that big and 40 was already a pretty impressive amount of beaches on our list.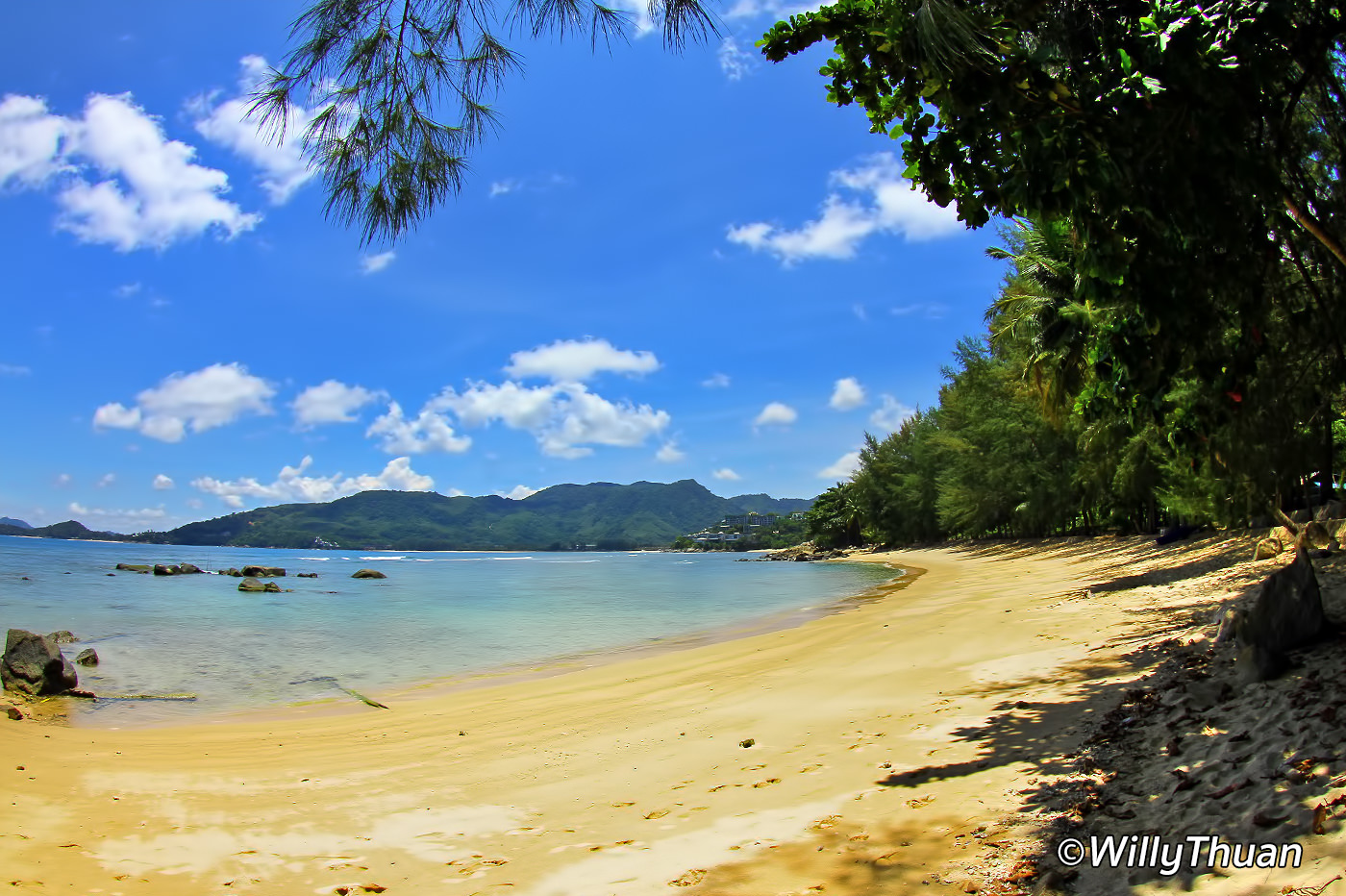 But there was! While I was scanning google earth as I often do when searching for tracks, hills and temples, I noticed a sandy cove on the 'Millionaire's Row' a hilly stretch of the grassy hill past Kamala Beach nicknamed this way for the large amount of incredibly luxurious villas built all along.
As soon as I got a chance, I rode my bike around the area wondering how could I miss this beach after driving this road quite a number of times. After all, this is the way to the Paresa Resort where we had a memorable wedding party.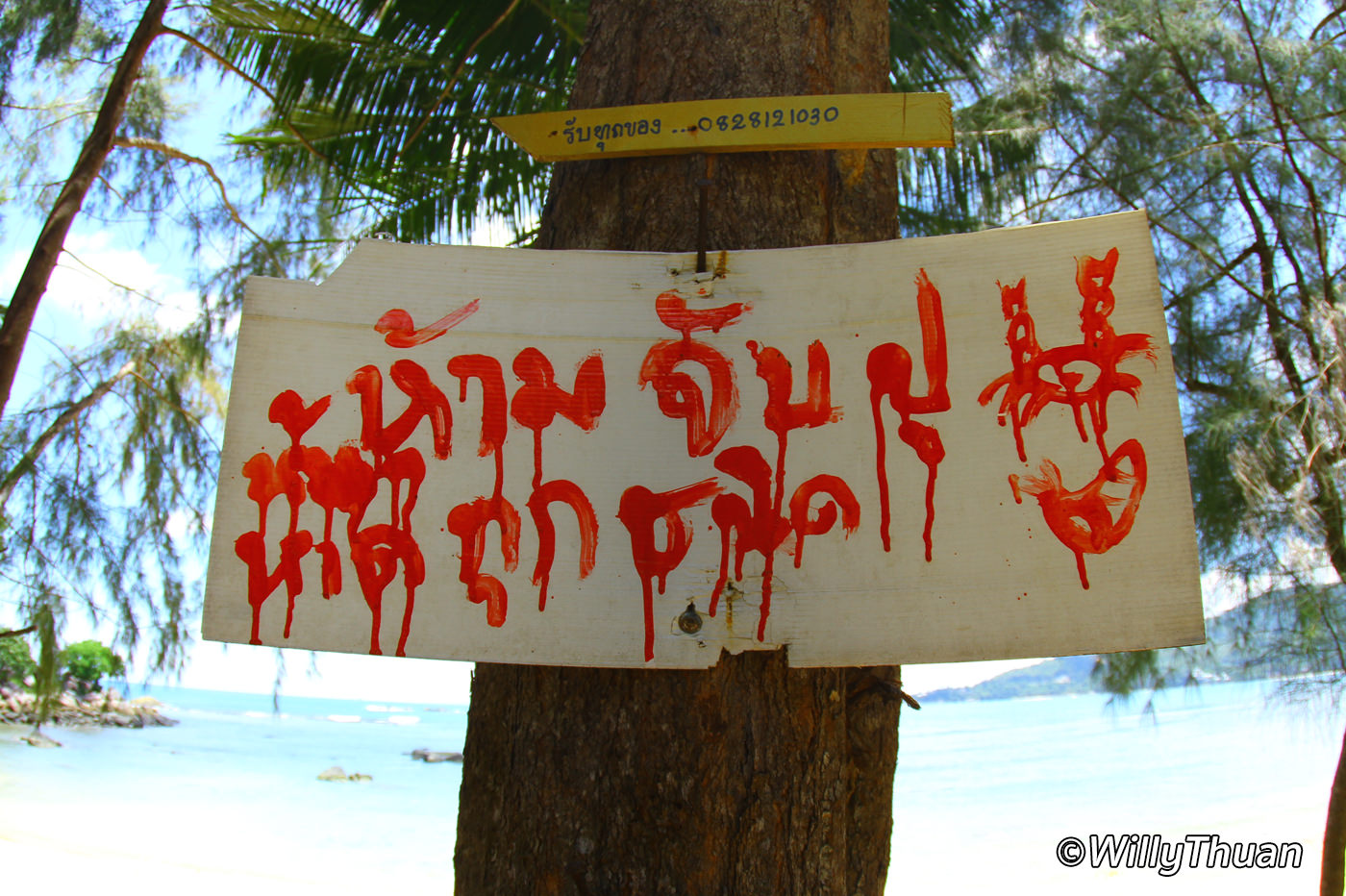 It took me a while and a Google map to spot the two concrete pillars resembling a private property entrance. After a short hesitation, I entered and drove down a small but quite recent concrete road, and it wasn't long before I reached a leafy parking area just next to the sea.
I was rather excited about my little discovery even though quite a few people told me since then that they knew about it. On the parking, a small run-down restaurant gave me the beach name: Hua Beach. The only sign of life around was some guy sleeping on top of a table. Obviously not worried about business, but I didn't check if he was alive.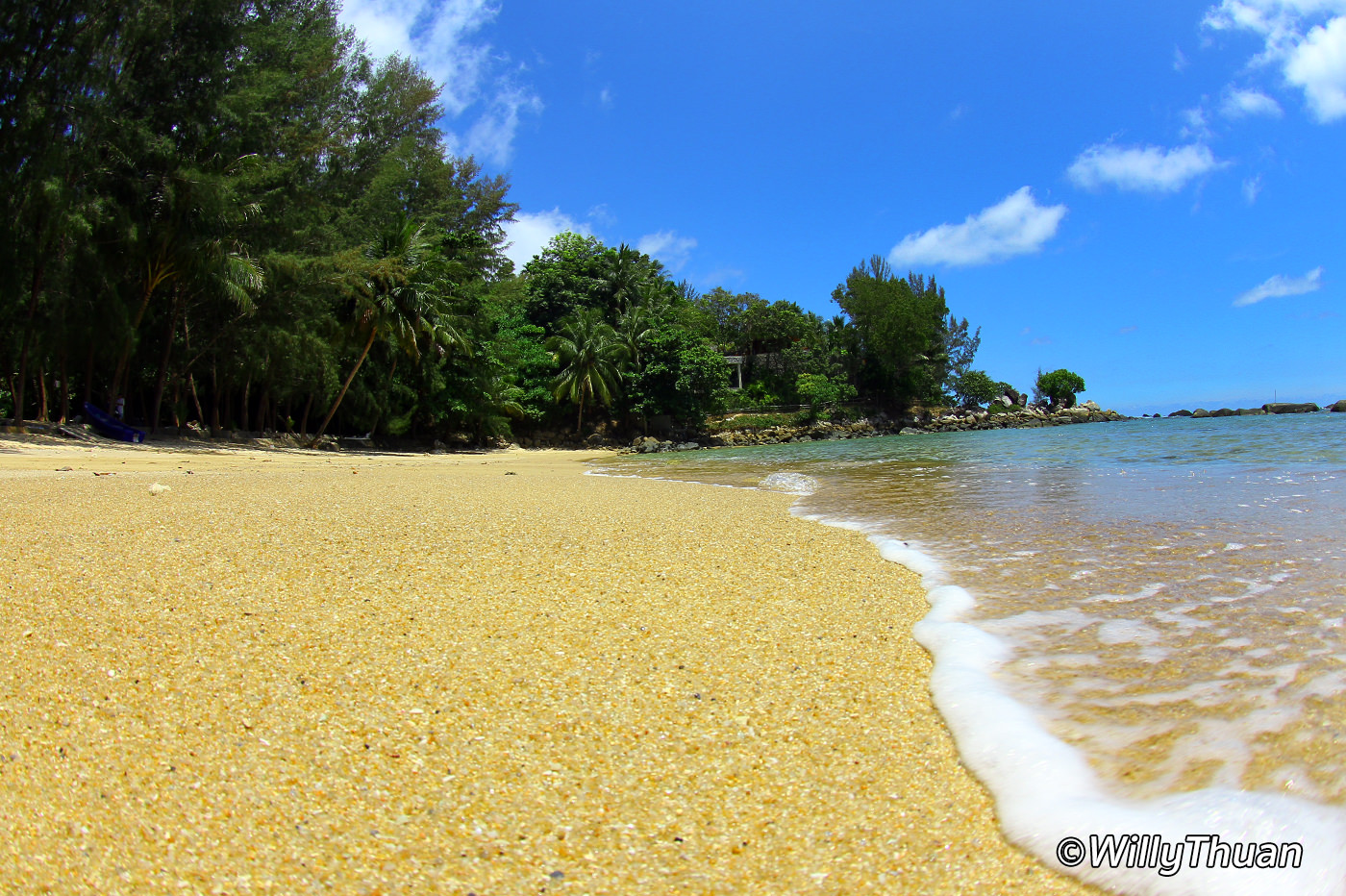 Just before stepping on the beach itself, I spotted a rather scary sign nailed to a tree and written with dripping red paint (see photo). Another hesitation here…
As I can't really read Thai I could only try to guess the meaning of such a sign. Was it 'Trespassers will be skinned alive' or 'Welcome to Hua Beach'? Probably not the second one.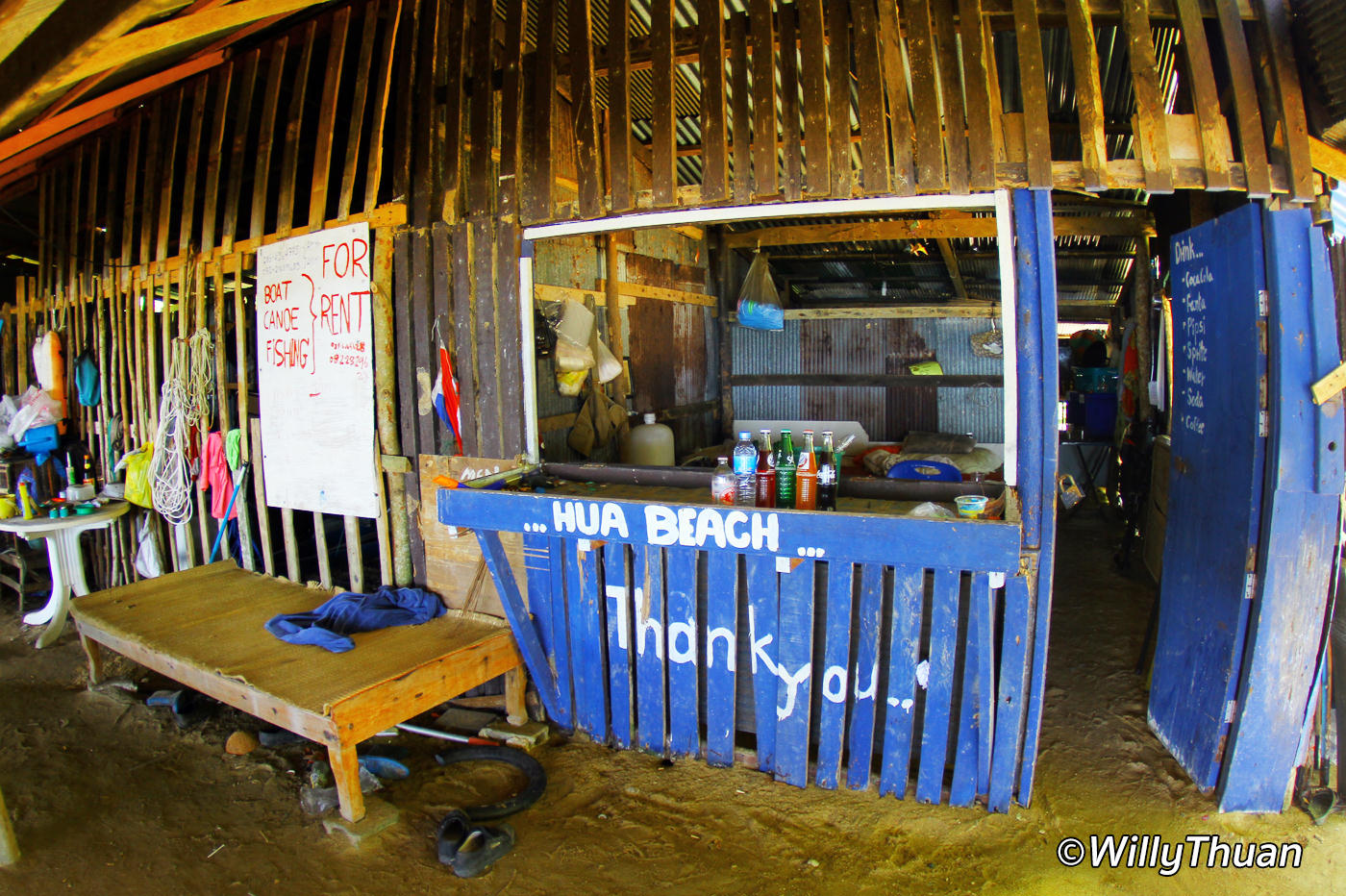 Anyway, I didn't come all this way to turn around now, I sneaked in places more challenging than this! (I was later told that the sign said Do not collect crabs on the beach.)
So I walked down the sand. The bay was quite large and sandy. It's not Surin beach for sure and the water is not good for swimming, but it was all mine, except for the guy sleeping on the table. And a deserted beach of that size in Phuket is always a nice finding. The beach ends on each side with rocks and boulders and the southern cape is a private luxury property. I can imagine the owner of this villa walking down his 'almost' private beach for a morning.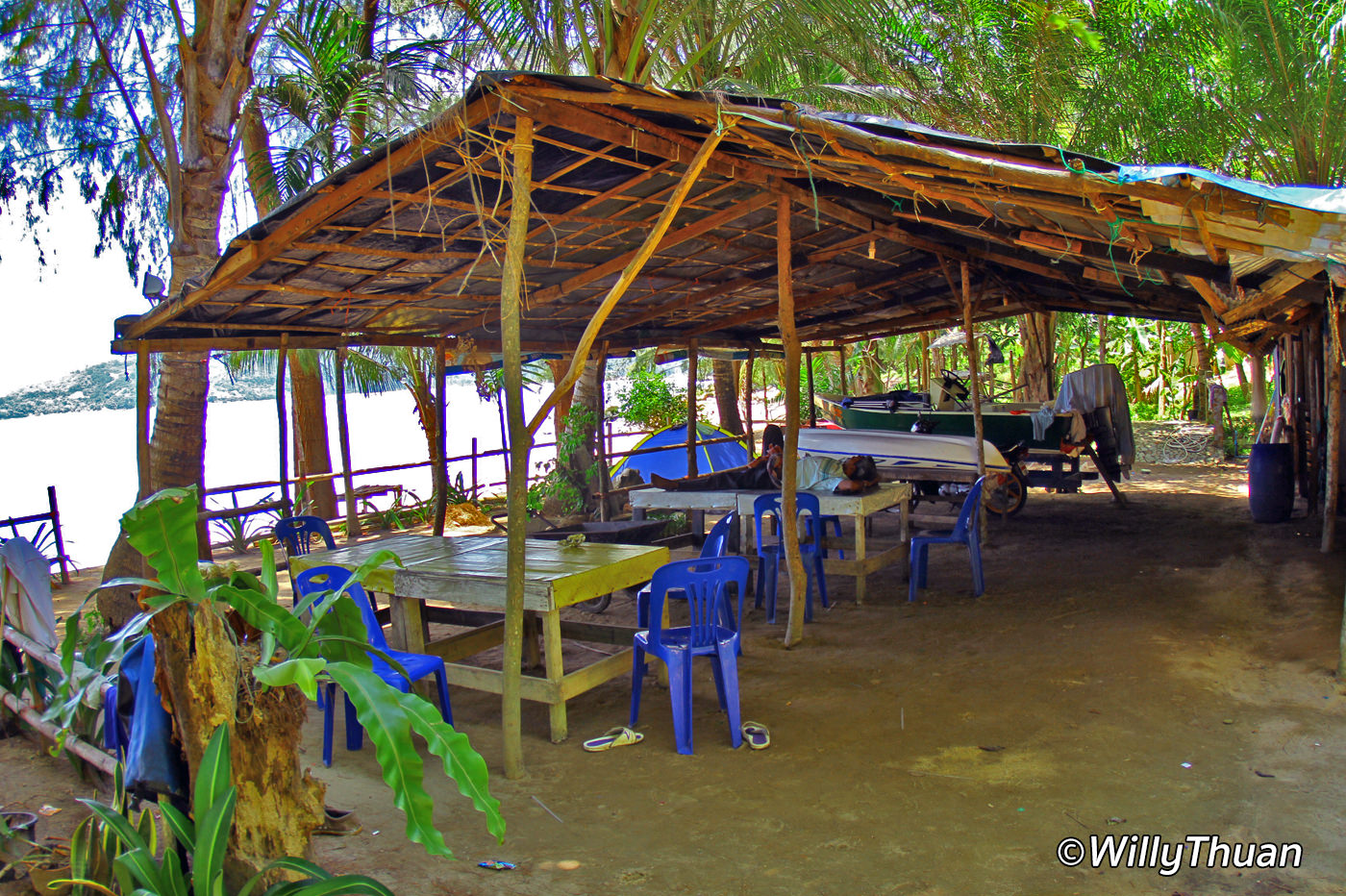 And that's it… it's not much but Hua beach was like a little reminder that no matter how long you stay and how much you believe you know, Phuket still manages to surprise you.
Hua Beach Map
---
---