Novotel Phuket Phokeethra

in Phuket Town
Novotel Phuket Phokeethra is probably the best hotel you can find in Phuket town at this time. Just like any hotel in the world it has some great features but also some unexpected weaknesses. Novotel is a well known brand and this is the second time a Novotel opens in Phuket Town, the first one since became the Royal Phuket City located nearby. The location of this new Novotel is very convenient if you need to be based in town.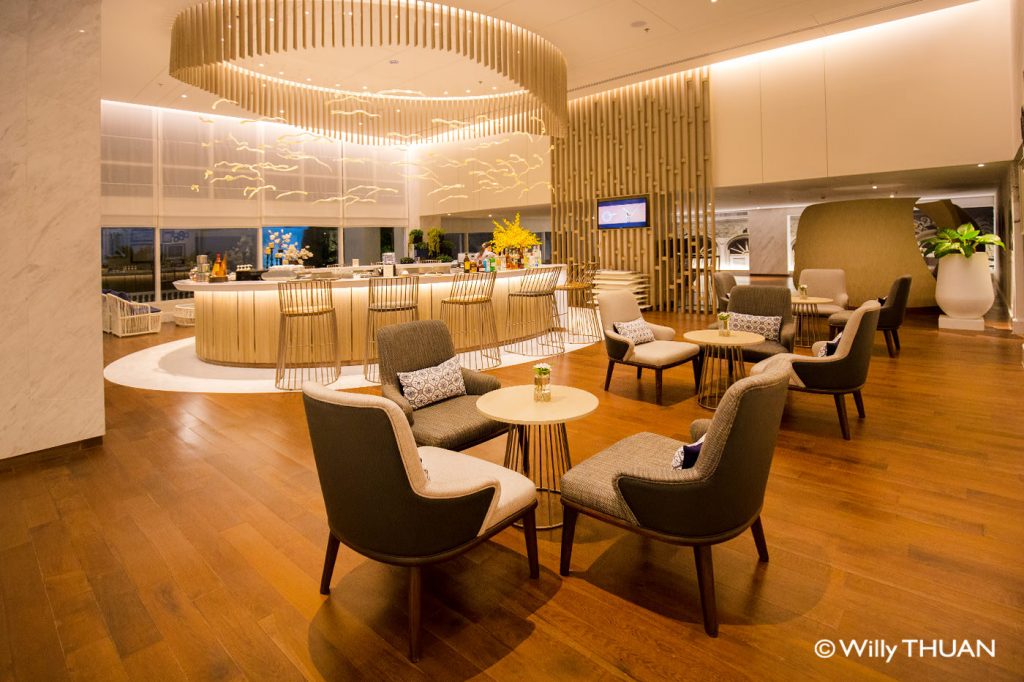 International brands usually come with standard features and thus with customers' expectations. Considering that Novotel Phuket Phokeethra wants to be a 5 star resort, those expectation were unfortunately not met this time. Novotel Phuket Phokeethra used to be the old 'Thavorn Grand' has been beautifully redesigned and refurbished to look modern and quite elegant, the service was surprisingly below Phuket standards (Such an international brand combined with the legendary Thai hospitality placed the bar rather high).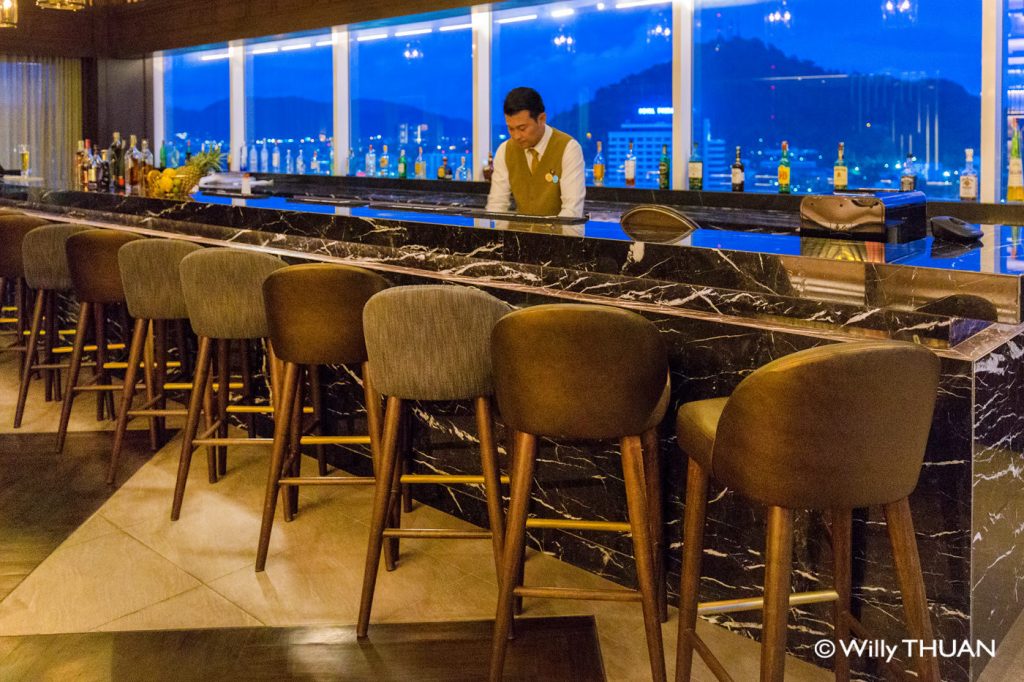 We approached the lobby in our car but nobody was there to greet us, take our suitcases or lead us to the reception (not to mention valet parking). So while one of us parked car, the other had to carry the suitcases through the lobby up the stairs. It's a beautiful lobby though.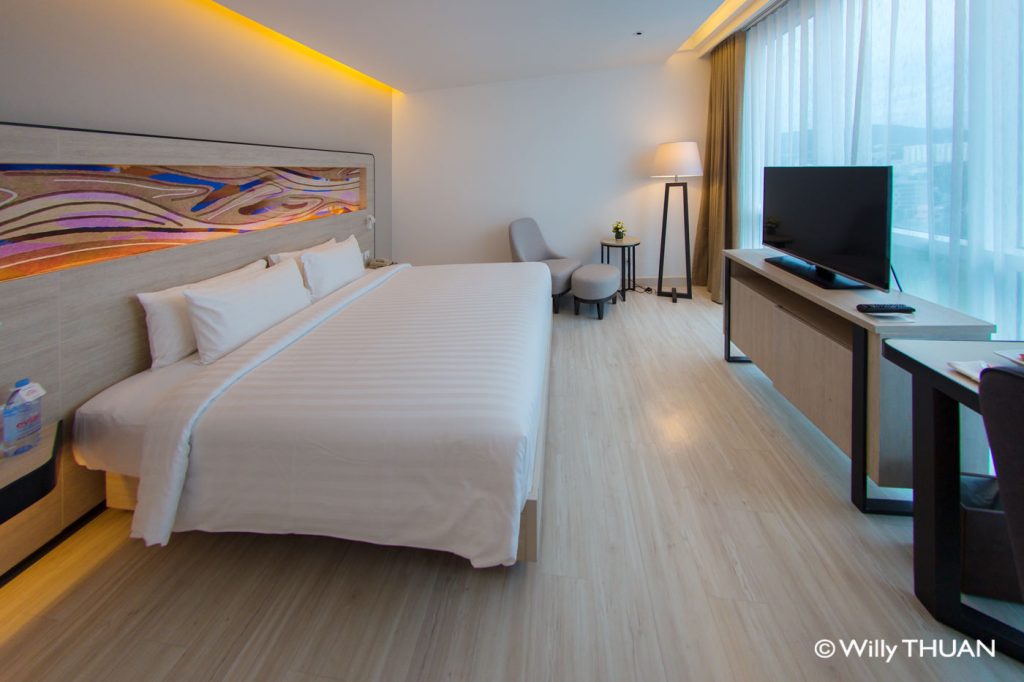 Reception went quite smoothly and soon we were in our room on 14th floor. Very space brand new room, oversized bed, plenty of closets and more amenities than average: Illy espresso machine with 4 free coffee capsules, bathrobe, slippers, iron and ironing table, mini-bar with drinks and a decent size safe box that can accommodate a 15 inch laptop (it's not always the case).
For working there is a good working station and enough electric plugs for our many electronic devices (we do have many!) Novotel Phuket Phokeethra is clearly designed for business people… tourists would pick a hotel closer to the beach anyway.
The Rooftop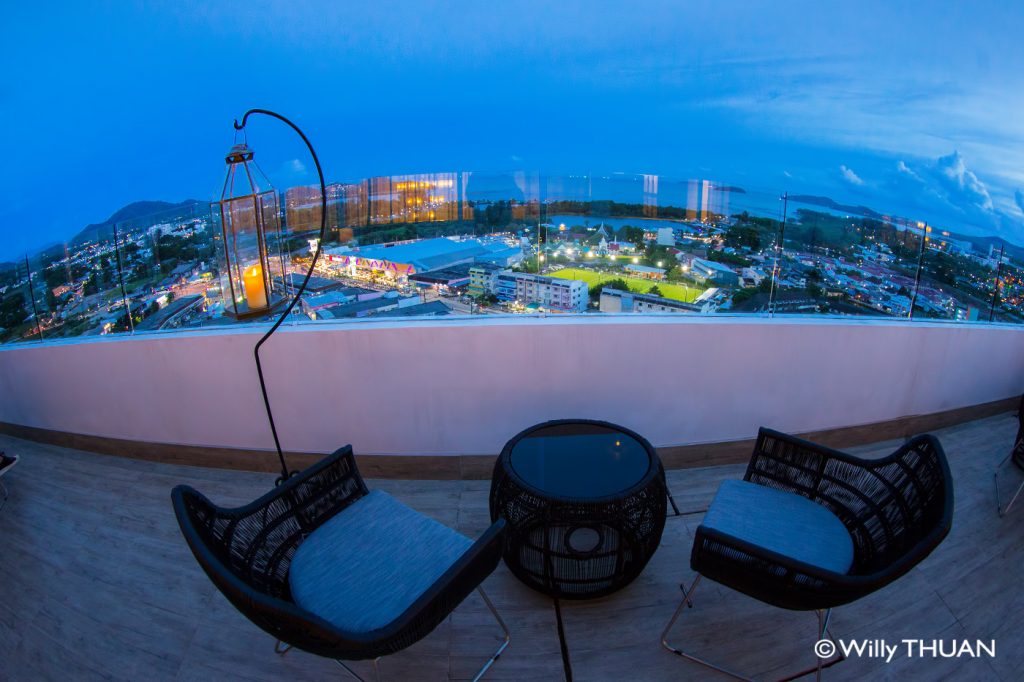 The view from 14th floor in kind of nice, a bird view on the low rise part of town, including several local markets (Expo Phuket Bazaar and the new Grocery Phuket). It's not as good as a sea view would be but it's kind of entertaining.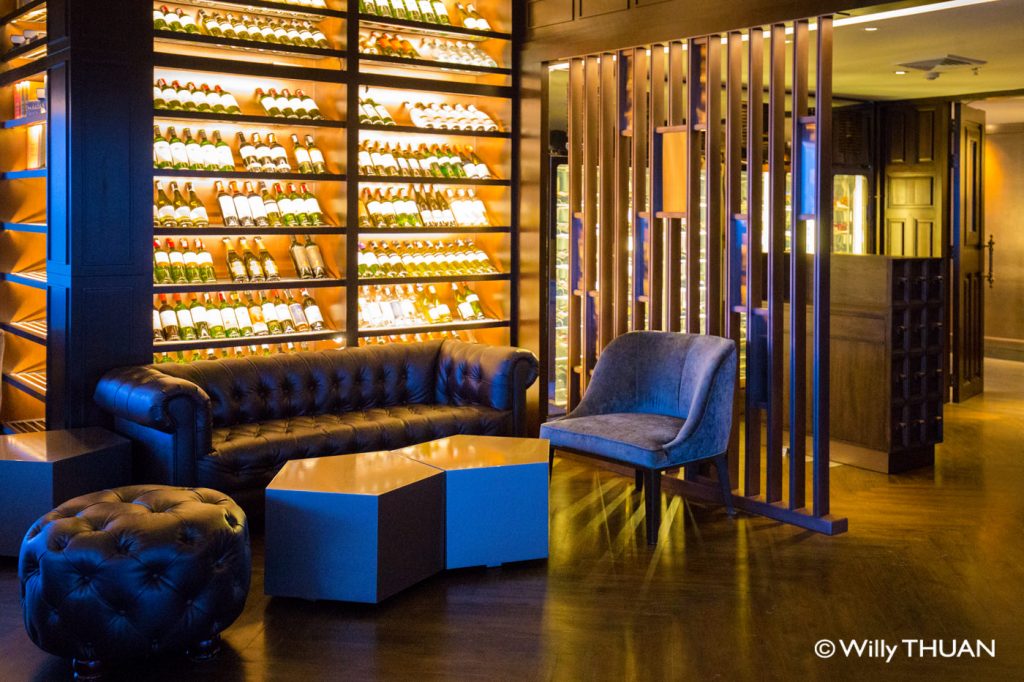 The best view is actually from the back of the building and the best place to enjoy it is the Estrella rooftop lounge on the 18th floor. Estrella is a surprisingly cozy wine and whisky bar in this modest part of town with a small terrace on each side. The place creates an intimate atmosphere with dark woods and artificial candle lights. This is definitely a good place to enjoy the sunset and the blue hour with a good cocktail. The sea is closer to the hotel than we thought it was,  as well as Koh Sirey and its temple. Staff was polite and quite efficient but with some hiccups that spoiled it a bit. (Staff calls the reception in front of you to check if you made the necessary deposit to charge your room.)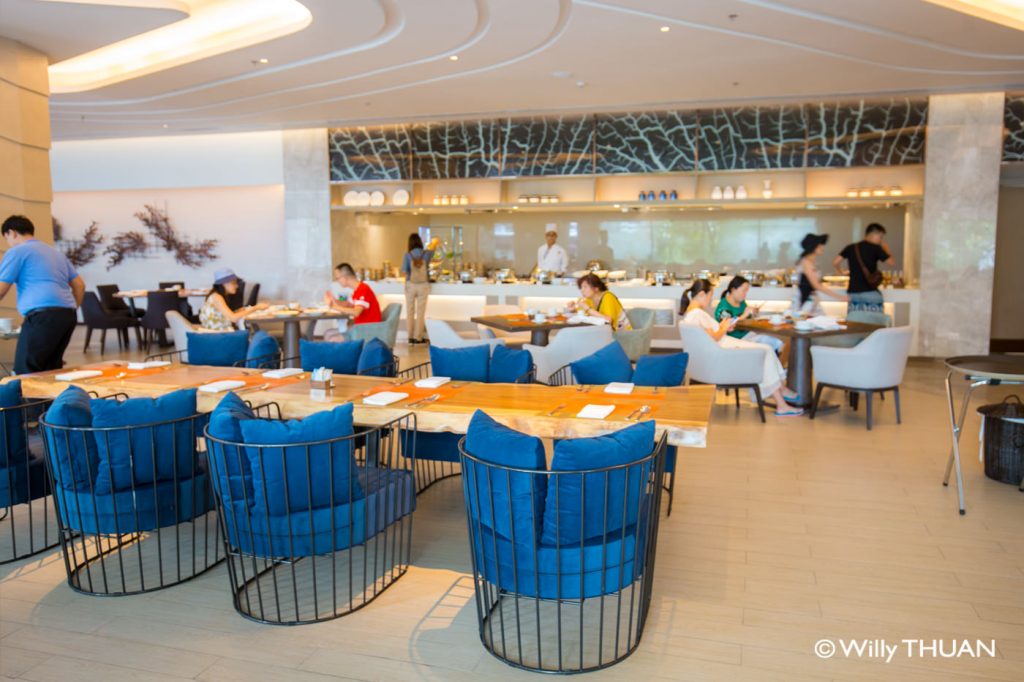 We had breakfast at Amor, the ground floor restaurant in the morning and the buffet was good and sitting comfortable. The restaurant is vast, well designed and brightly lit from the floor to ceiling windows, definitely a plus.  Check-out was a little off again but at this stage we already started to get used to the way things were working here.
Breakfast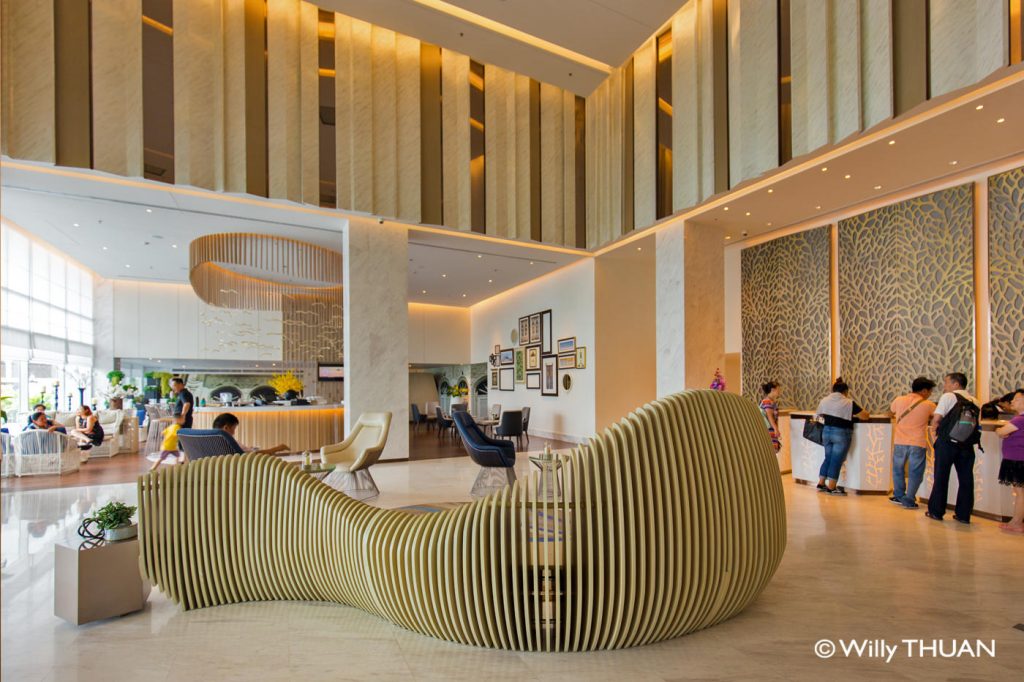 The verdict about Novotel Phokeethra
What we liked
The hotel is modern, bright and well designed for Phuket Town
Rooms are also comfortable, very clean and adapted to modern travel
Rooftop is quite nice. The glass walls spoils it a little
What we didn't
Staff definitely needs a lot of training! So far, it's a 4 star resort (and we get better service from 4 star)
Would we come back to the Novotel Phuket Phokeethra? Yes, because it's still the best Phuket Town has to offer in terms of modern facilities.
Novotel Phokeethra Photos
 

Novotel Phuket Phokeethra

Map