Wat Doi Thepnimit Phuket
Wat Thepnimit Phuket is a monastic residence with a fantastic panoramic view over Patong beach. You can see its iconic white pagoda from the beach, if you know in which direction to look, of course, it's pretty tiny. Doi Thepnimit is a small but beautifully decorated Thai temple, and with such a view, it's worth stopping on your way in or out of Patong beach.
Join Phuket 101 Channel on Youtube!
---
The Chedi (a Buddhist stupa) is ornate with colourful seven-heads Naga (a mythical serpent-like creature) and many other mythological characters. All the sculptures and carvings are exceptionally well-executed, and it is a pleasure to admire the craftsmanship. Note that the pagoda area is not always open, but you can still walk around it. The shape of the chedi is Pra Tat Pra Nom style, from the northeast part of Thailand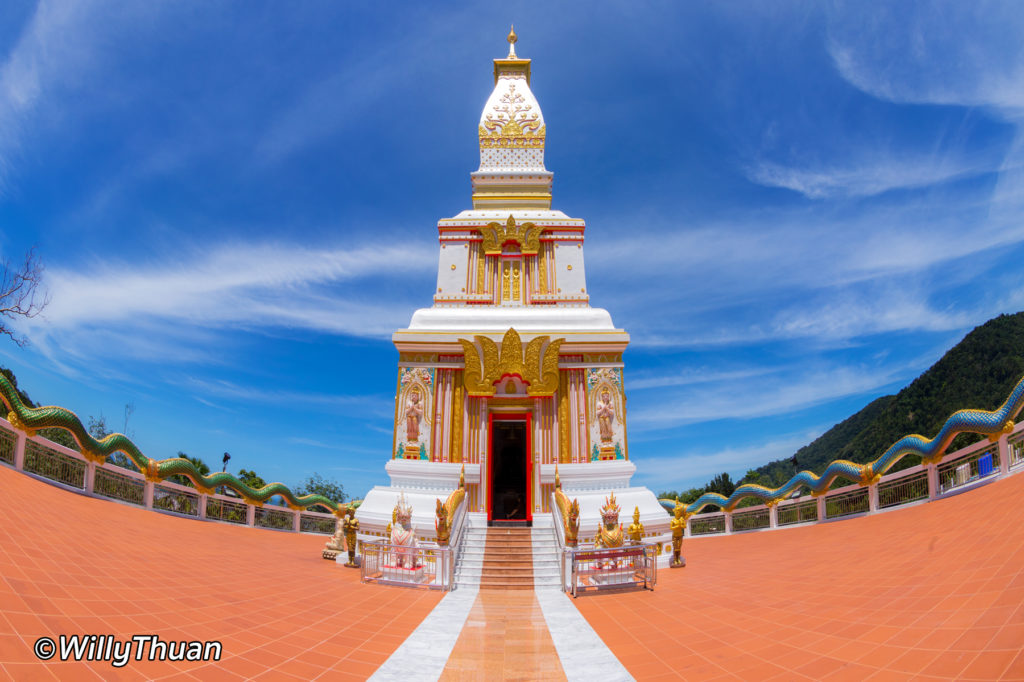 Just remember to dress and behave appropriately as this is a religious place and you will frequently see monks and nuns meditating or sweeping the surroundings of the temples.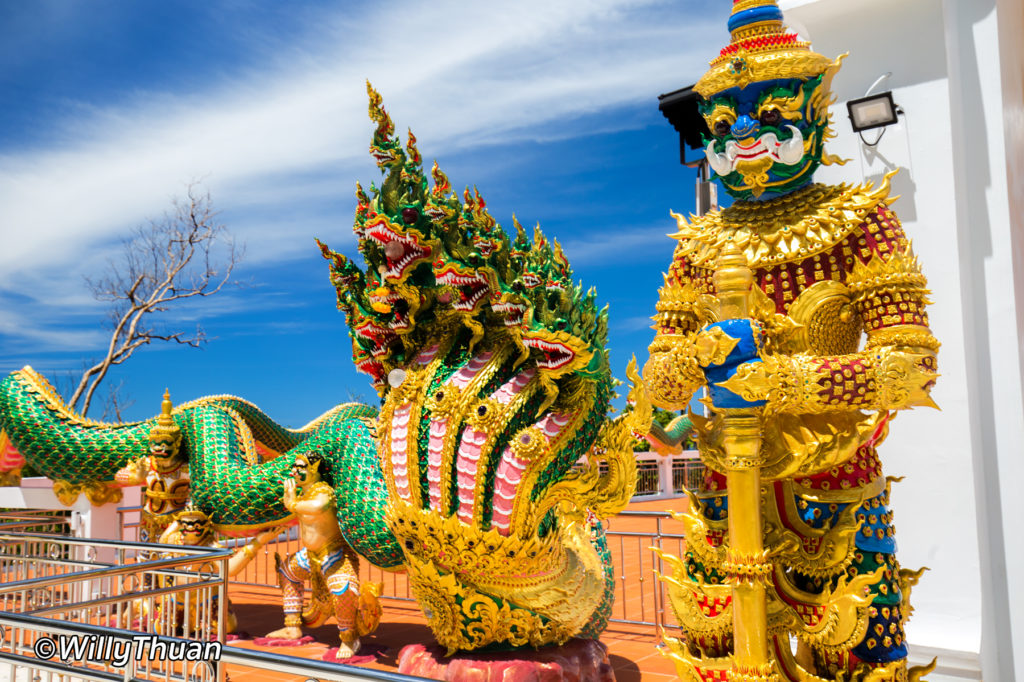 How to Get to Doi Thepnimit
Accessing Doi Thepnimit is a bit tricky since the new road to reach it is precisely at the top of the notoriously dangerous Patong Hill. If you are familiar with Patong you will know right away how to spot that small road: it's next to the Chinese temple where everyone honks three times for good luck! The way to the Chedi is now nicely paved on a couple of kilometres, and there is ample parking next to the temple.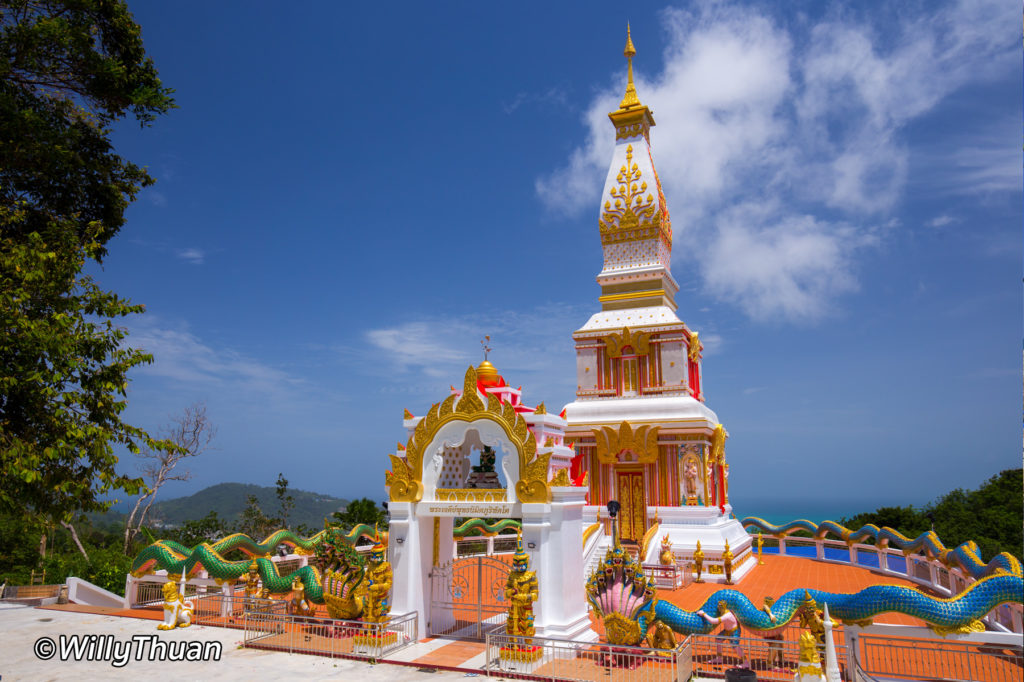 There is another temple called Wat Thepnimit located between Phuket Town and Chalong. Just make sure you mark the right one when using Google Maps!
More Photos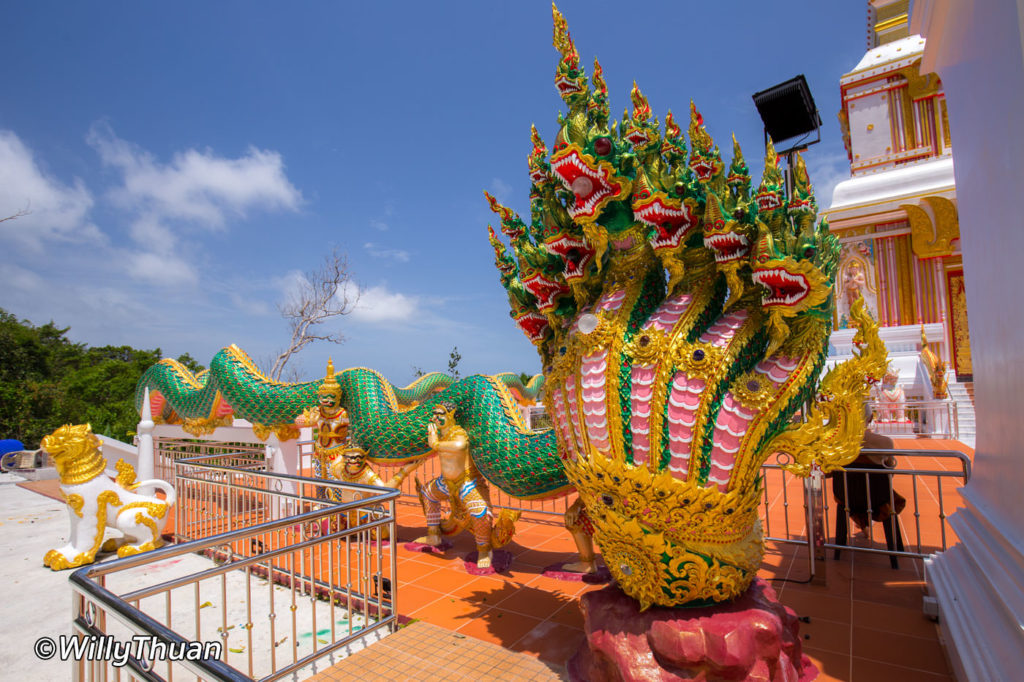 ---
Doi Thepnimit Location
Location: Kathu
Address: Wichitsongkram St, Kathu, Amphoe Kathu, Chang Wat Phuket 83120
Price: free
Distance from Patong: 8 km
---
Doi Thepnimit Map
More reading