The cheapest market in Phuket!
Super Cheap is quite amazing: you could organize a giant treasure hunt in it. We were writing a 'Phuket Price Check' story, trying to find 10 simple items we had written down on my list, but gave up halfway when we suddenly realized there was no way we could spot half of them, even after an hour of intense exploration! Sure, those items were here, somewhere; there was no doubt about it, but finding them required a lot of walking! We wrote once that you would learn more about Thai local culture in a fresh market than in any museum, then this applies particularly well to Super Cheap.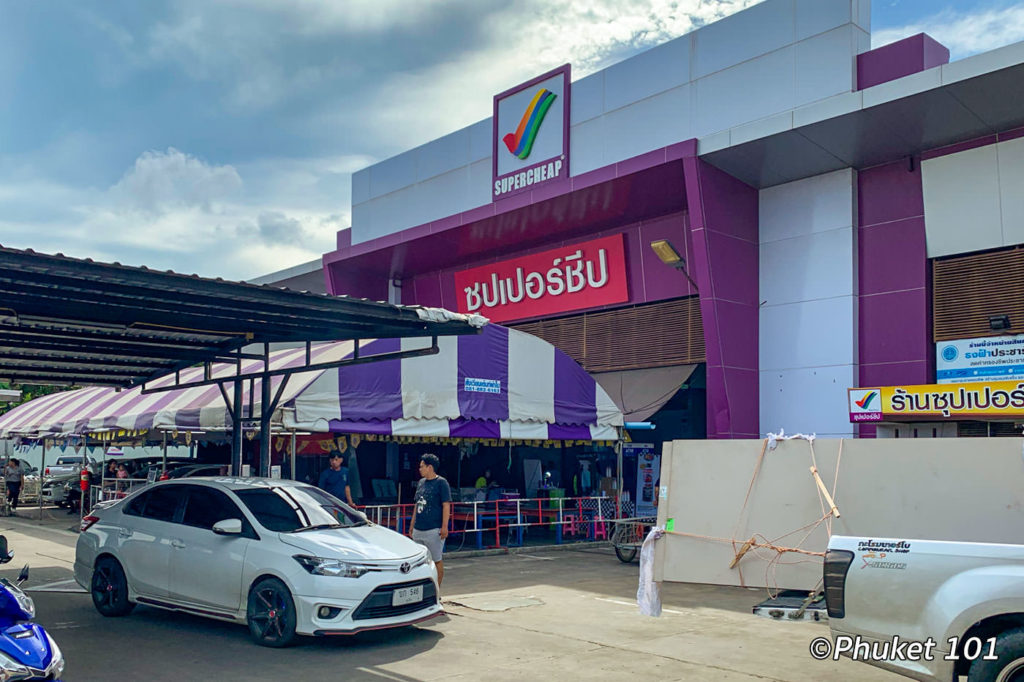 Super Cheap Phuket is not your everyday shop: it is a humongous overgrown gigantic monster warehouse selling every possible item you would find in a fresh market, a bazaar, pharmacy, stationery, and a construction storehouse. You can ever buy a car here! It is a labyrinth of 'everything you need to live and open a local business.'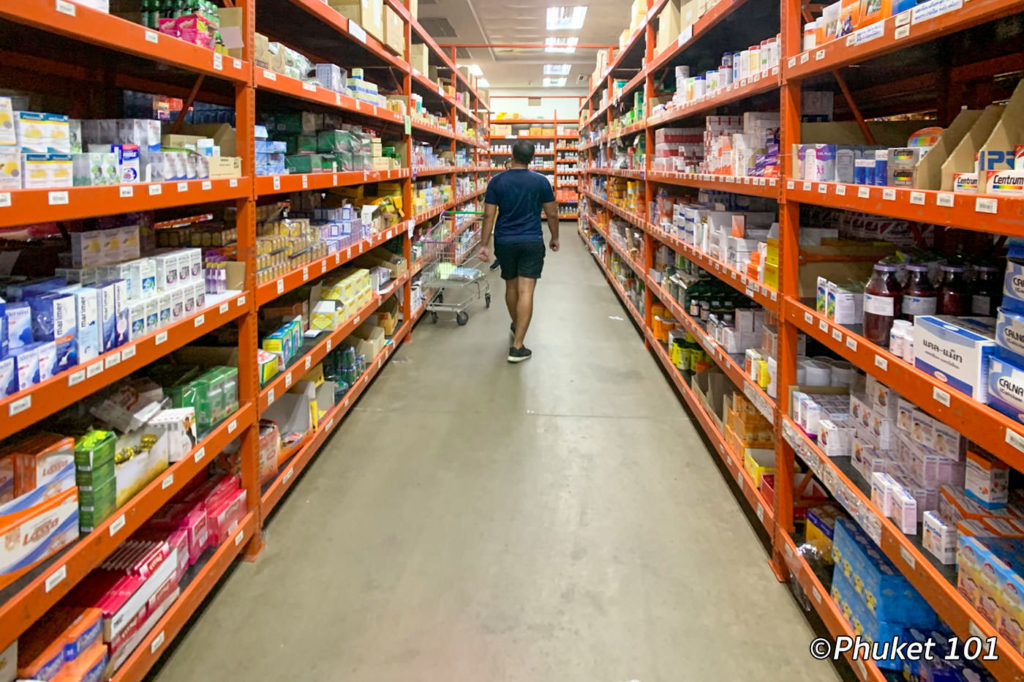 It probably would pass any international construction standards. The main area appears quite 'normal,' with very high ceilings and concrete pillars, and from there, it seems to have grown in all directions, according to the need of the moment. Are the diapers selling well? They'll build a diaper wing overnight!
You should go and have a look at it for yourself. It's gigantic, eclectic, confusing, overwhelming, colorful, a mix of Ali Baba's cave and Indiana Jones warehouse. You won't find any luxurious items in Super Cheap, not even fake brands. Super Cheap is where every day people come for their everyday needs, business or shop necessities or own retail shop. There seems to be a kind of logic in the way goods are organized at Super Cheap Phuket, but once you start looking for a specific item, things can become complicated.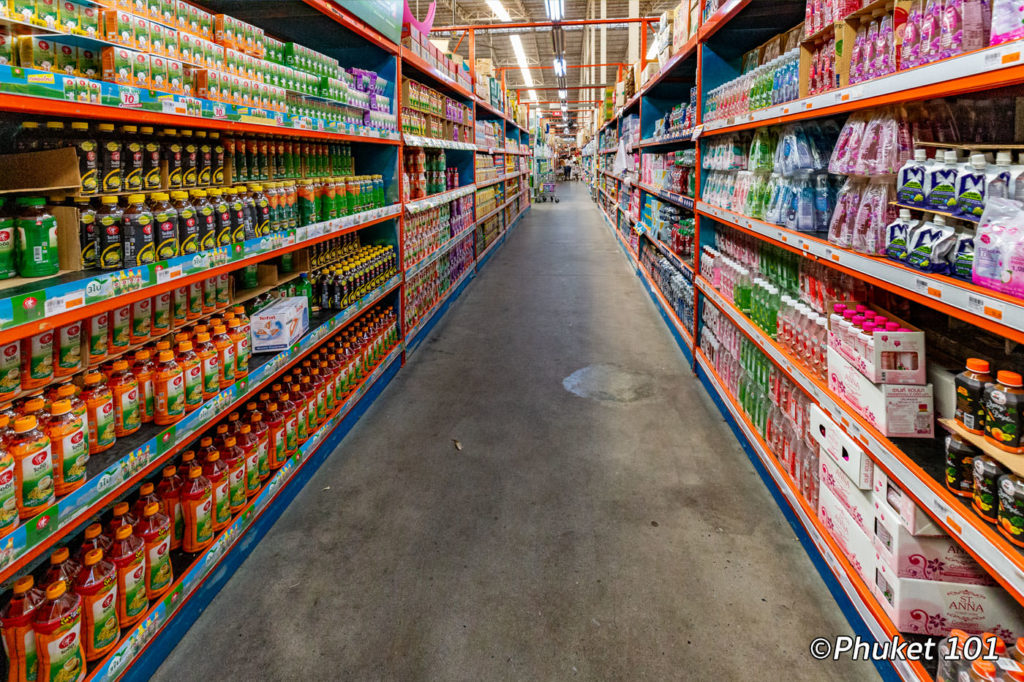 The entrance passes through a lot of food stalls, often deep-fried dishes, then once inside the 'recognizable areas are fishmongers, veggies and meat corner, stationery, and pharmacy. Alcohol is well hidden in a back corner, and then you are on your own, walking up and down endless tall rows of washing powders and shampoos (these seem to be the most popular items). It's not Jungceylon, it's not Central Festival, it's not even Tesco Lotus, but you will get an unusual angle of Thai life.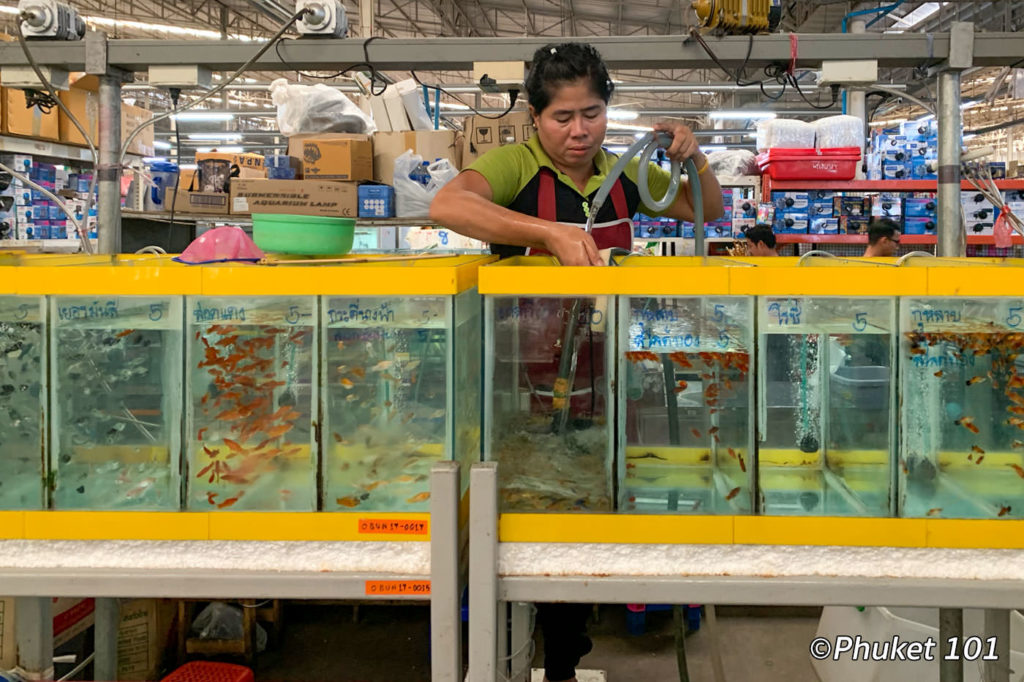 You might even find stuff you need and best of all: it is without a doubt the cheapest shop in Phuket! Super Cheap Phuket is on Thepkasatree road, from Phuket Town, take the direction of Airport and drive only a few kilometers out of town, it will be on your left. Note that there are now plenty of small 'Super Cheap' mini-stores, same brand and also quite cheap and well-stocked, but these are just large conveniences stores.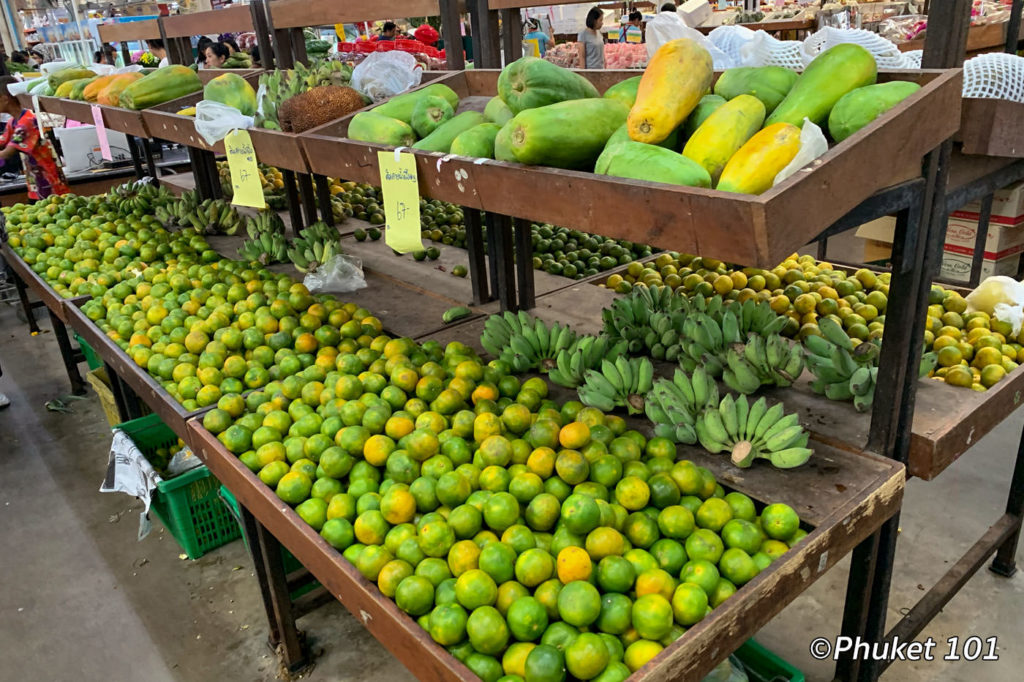 ---
360 Panoramic View
---
More photos of SuperCheap
---
How did SuperCheap look like before
---
Super Cheap Info
Location: Phuket Town
Address: 46 30 Thepkrasatree Rd, Tambon Ratsada, Mueang Phuket District, Phuket 83000
Tel: 076 609 000
Open: 4 am – 10 pm
---
Super Cheap Map