Where to find Phuket Markets and what to expect?
Fresh markets in Phuket are always a great way to get close to real, local life with minimal effort. Markets are everywhere around the island, every community and every village has one, small or large, permanent or occasional. Some are daily markets, often open until the end of the afternoon, some are available only certain days of the weeks. Only a few city markets are inside clean concrete buildings, such as the Banzaan Market, but most are just wood poles and plastic sheets in a field.
Local markets are more fun than city markets, and you'll discover more unusual veggies and foods. Don't let the 'raw' look of meat fool you; it is fresher than the met sold in aseptic wrappings under shiny light at the supermarket. A section of the market sells fresh products, another part foods and condiments and a lot of dishes cooked on the spot. Further, you will find clothing, cooking and home accessories with mountains of colourful plastic containers and buckets. And even second-hand shoes! (does second hand applies to shoes?)
---
The Thai Fruits corner is always popular in Phuket markets; you might recognise two-thirds of the fruits on display, depending on how much you travelled. Most entertaining fruits might be those huge spiky stinky Durians, the ones you smell before you see, and their little ugly cousins 'Jackfruits' which can be even bigger but less pungent. The unusual magenta ones are the dragon fruits, which sounds scary but rather tasteless, just a little sweet. The yellow star-fruits are delicious but don't look like stars until you slice them.
Then you have all the classics Thai fruits: Mangosteens, Rambutans and Longans. The veggie area is also enjoyable. After so many years in Thailand, I have no idea what half the green stuff on sale can be, mostly it looks like someone is selling all the weed from his backyard. Now If you go local and try a big local hardcore favourite one, buy some 'Sa Tor', or stinky Beans. Don't forget to send me your feedback.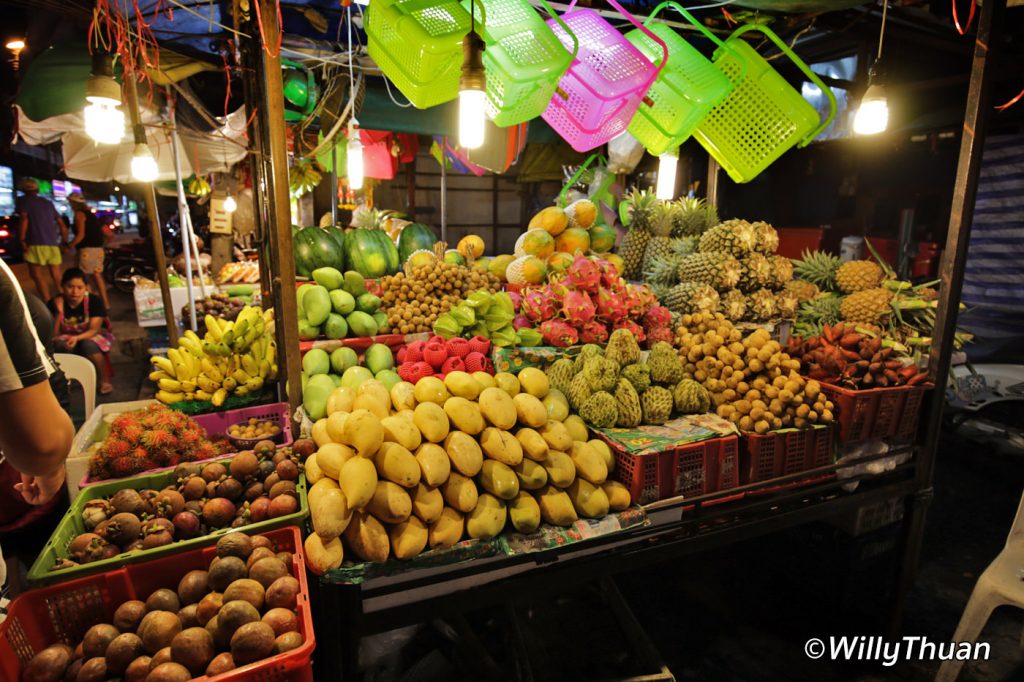 Meat and fish sections are the smelliest (read stinkiest). Catfishes are all wriggling, even out of the water for hours, shells spit at you, and the meat is hanging in front of your nose like Christmas garlands. If you happen to be still hungry after that, move to one of the cooking areas where you'll be able to witness how local dishes are prepared. It can be a real show, and it's entertaining to try, especially Mang Da Na, the fried Giant Water Bugs, a treat.
---
Phuket Markets
---
Permanent Local Markets
Kamala Beach Market, when you arrive from Patong Beach, on your right, you can't miss it
Kathu Market, opposite Caltex Station
Thalang Fresh Market, right at the Heroines Monument on the way to the airport.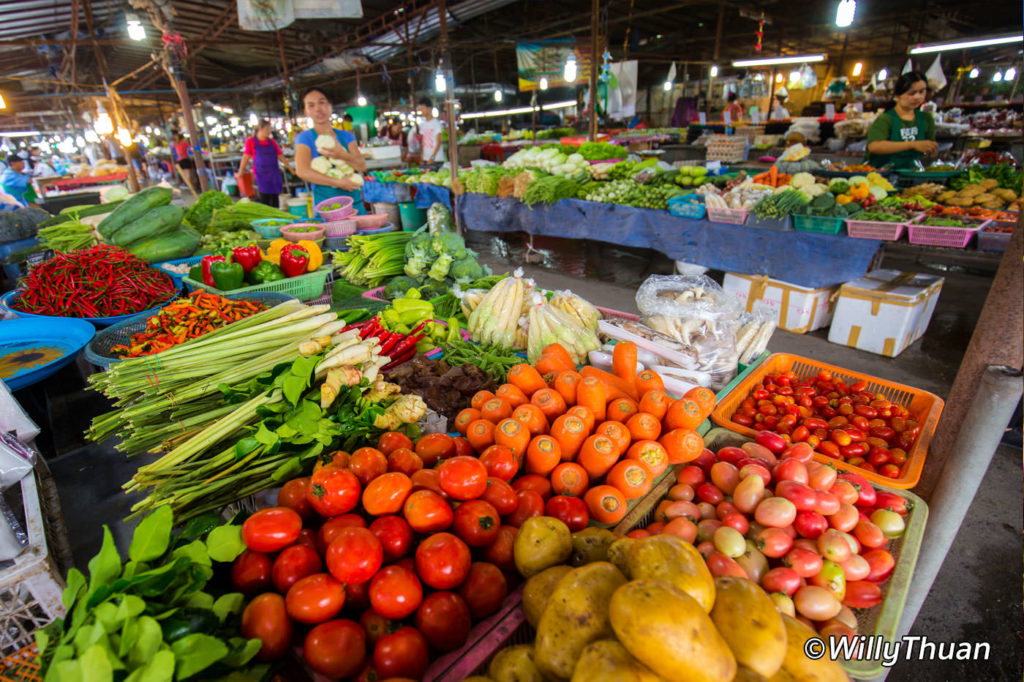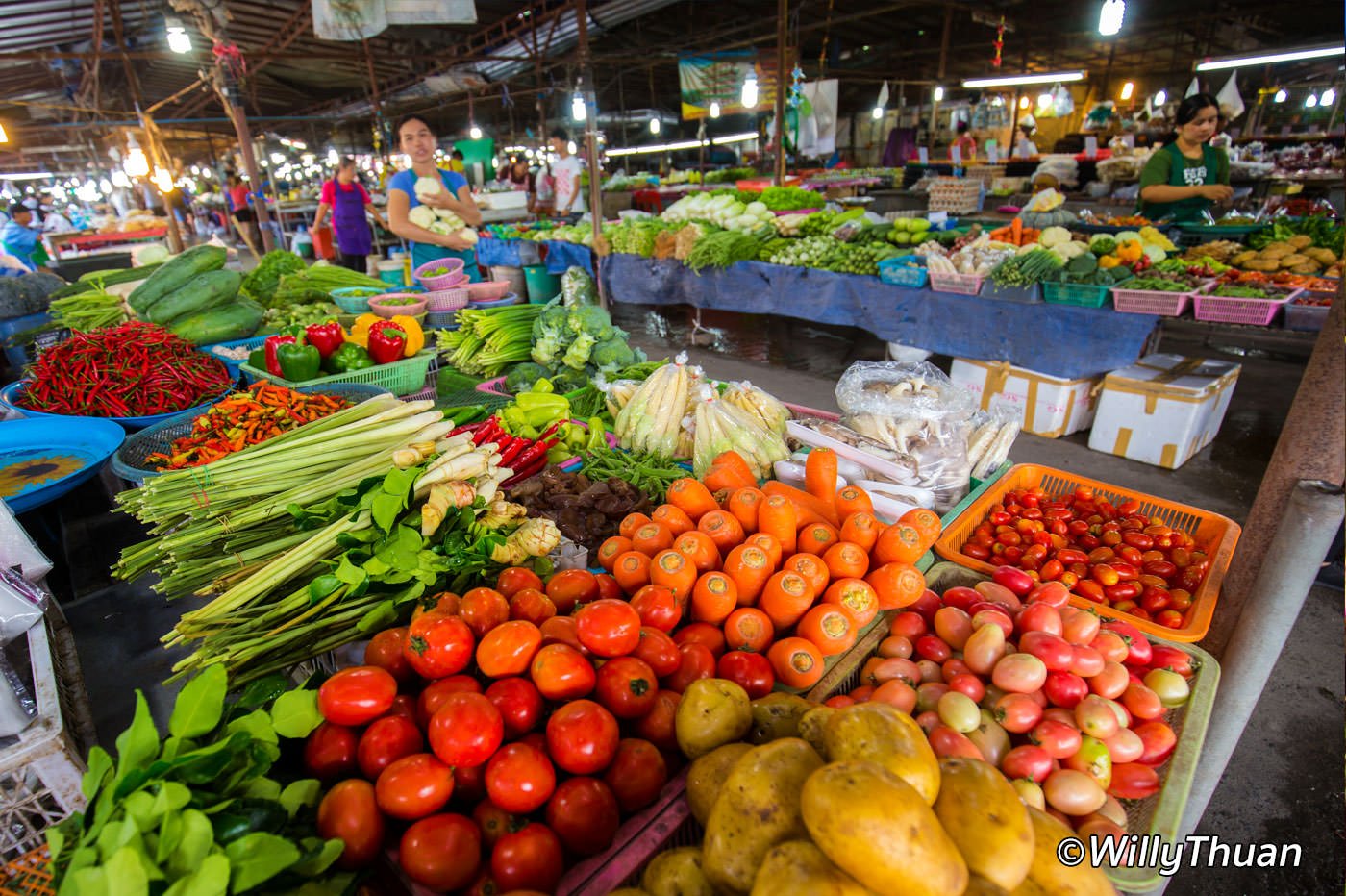 ---
Scheduled Markets (on specific days)
Karon Temple Market (Every Tuesday and Friday)
Chalong market, near Wat Chalong
Sam Kong Market is hard to find, not far from Bangkok Phuket Hospital.
---
---
More Markets Photos
---
You May Also Like