---
Bangkok Air Force Museum
---
The Royal Thai Air Force Museum might not be the most visited cultural museum in Bangkok, but it can be a good surprise if you are interested in old planes. For a very long time since living in Thailand, I wanted to know how big the collection was, and my expectations were rather low. I was happily surprised to find about forty aeroplanes on display, some dating from the very beginning of Thai Air Force history. It retraces the whole history of human flying, from the old biplanes to the post-war jets.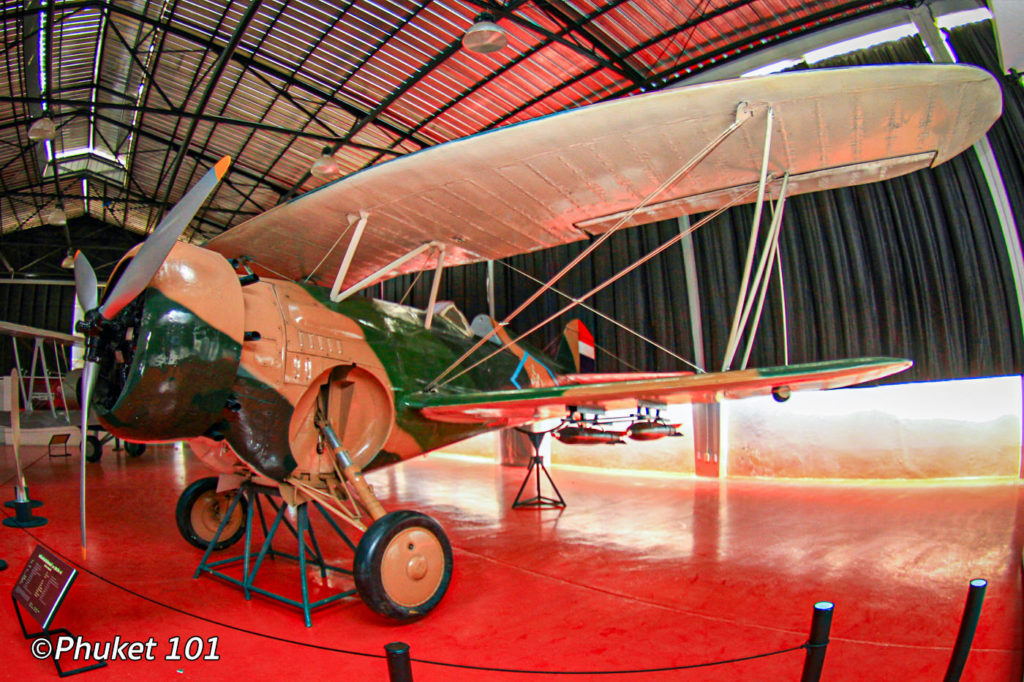 Some planes are displayed outdoors and a few indoors, in various conditions, but overall quite a well-maintained collection. Mono propellers from the second world war always look a lot bigger in real than you would expect, and jets always looks like oversized boys' toys.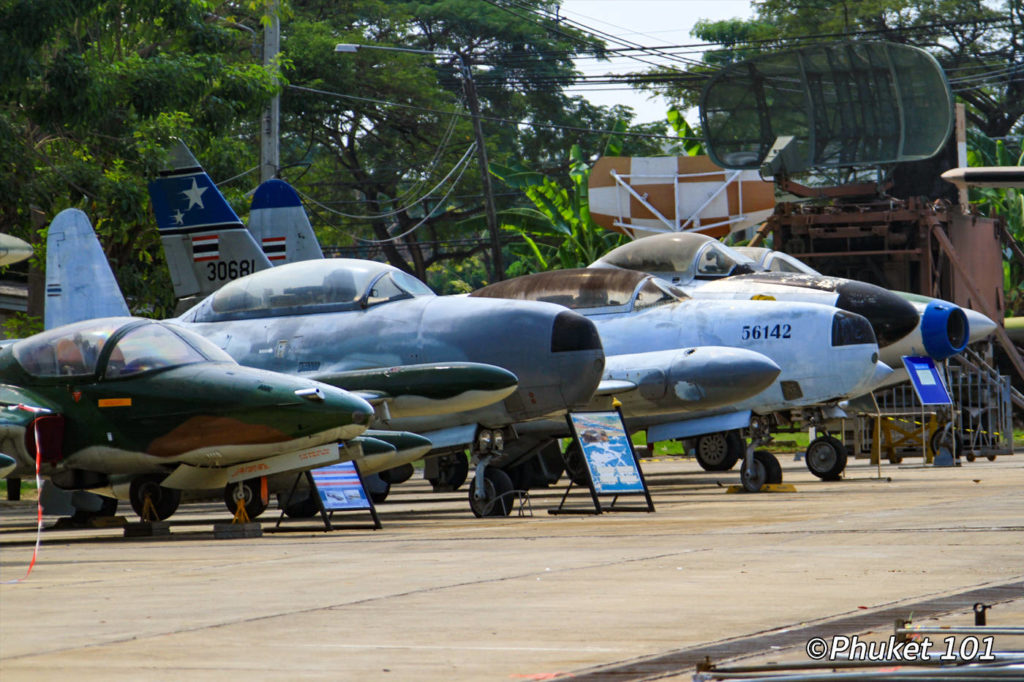 Some biplanes are kept in mint condition, just like they would be ready to fly: the rare Vought Corsair V-93S and the last Curtiss Hawk III.
Second world war and pacific war era: Douglas AD-1 Skyraider, Grumman F-8F Bearcat, Fairey Firefly, Curtiss Hawk 75, North American T-28.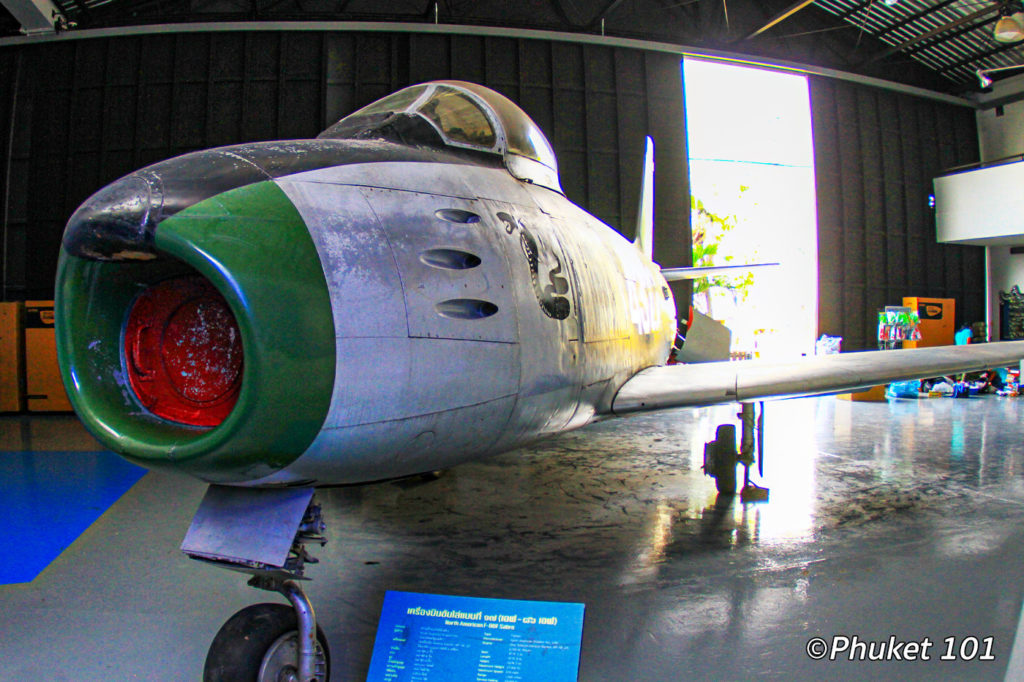 Most impressive among the first jets was the Lockheed RT-33A but also the North American F-86L, Republic F-84G Thunder Jet, and cold war jet Northrop F-5A Freedom Fighter. Sadly, the whole helicopter section was closed that day.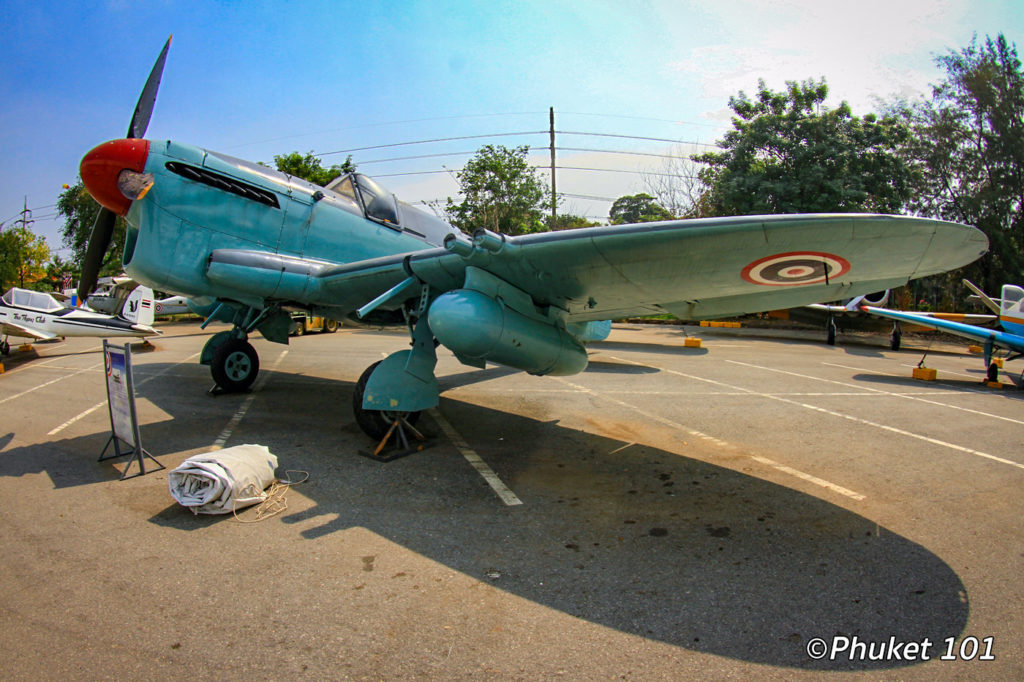 Overall, if you are just a grown-up kid like me and you have time and transportation, it is always impressive to see these massive metal machines still standing proud. If I got some of the names of the planes wrong, don't hesitate to let me know!
---
More photos
---
Royal Thai Air Force Museum Info
Location: Don Muang Airport
Address: 171/733 Phahonyothin Rd, Khlong Thanon, Sai Mai, Bangkok 10220
Open: 8 am – 3.30 pm, closed on Monday
Phone: 02 534 1853
Price: Free entry
Opened: 1952
---
Royal Thai Air Force Museum Map