Taokhun Seafood Restaurant
Taokhun Seafood is a hidden restaurant on the east coast of Phuket located somewhere near Phuket International Airport. This seaside restaurant is a great place for a relaxed lunch with views on the Thailand mainland coast across the sea. Taokhun serves a good mix of Thai food and seafood and the price is pretty good. The restaurant is easy to find on the right-hand side of the main road once you passed the airport intersection on the way on the way north to the Sarasin bridge.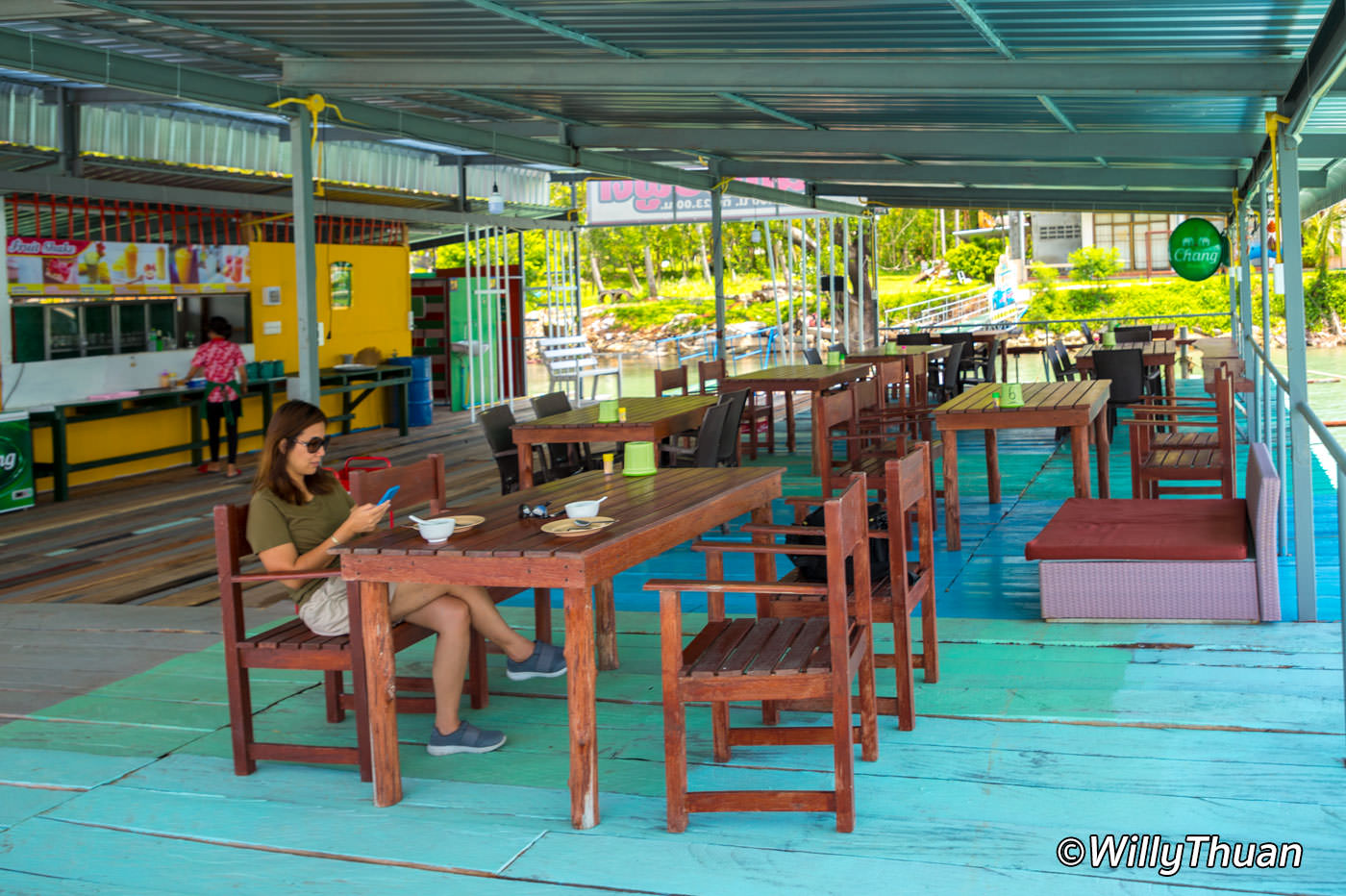 The restaurant is divided into two large areas: the seaside building and the floating restaurant accessible by a small walkway above the water. There is more than a fun reason for that fun layout, and this is actually very smart. The main building is halal and will not serve you any alcohol, while the pontoon is not Muslim and will happily serve you beers! If you can read Thai you will see that the raft carries a different name: Baan Pair, but it doesn't matter as they work together to please everyone.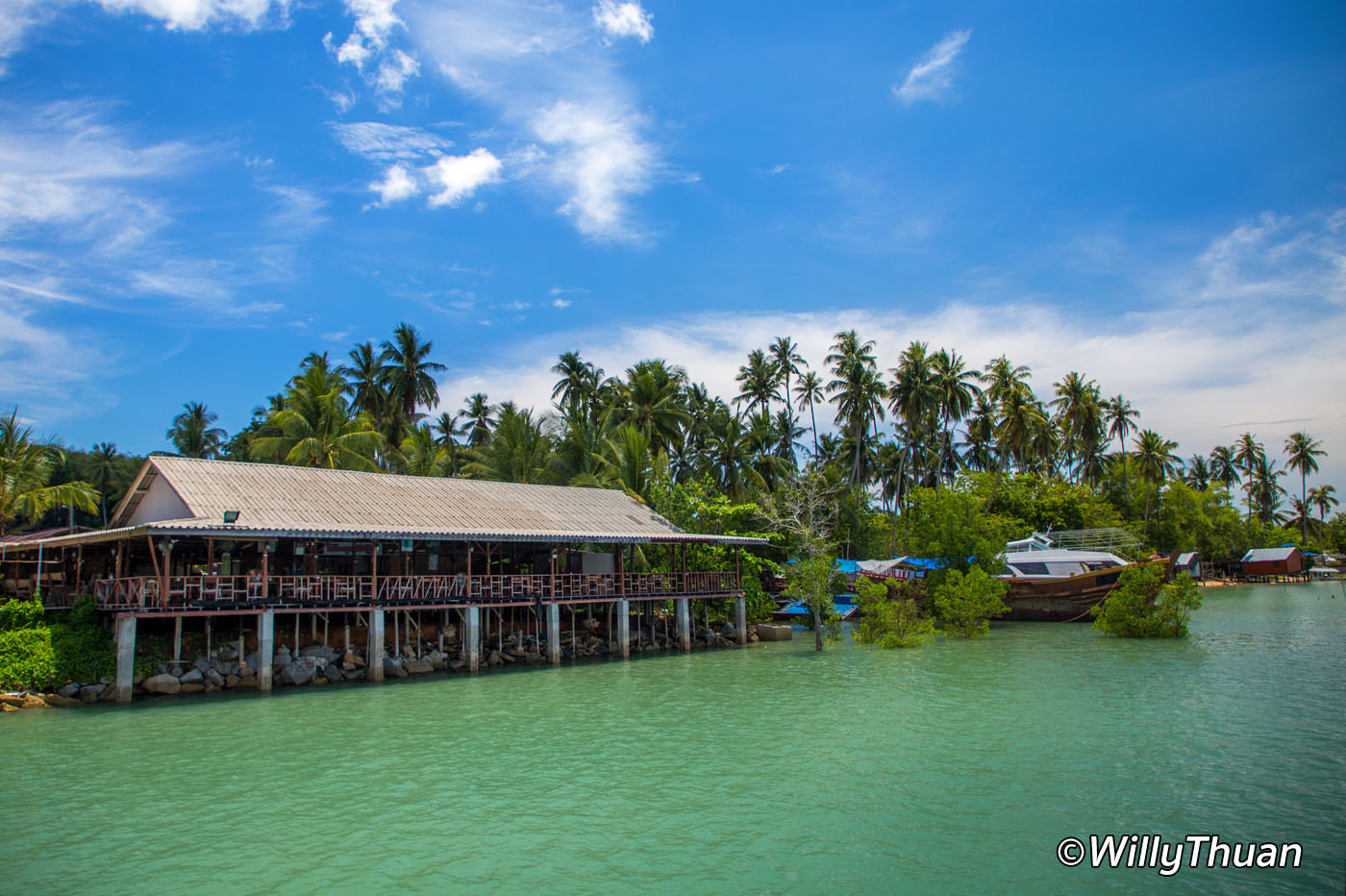 Taokhun is known to be very popular with locals in the evening (the best indicator of how good the Thai food is) but is surprisingly quiet at lunchtime, which fits us perfectly. The location is unique as it feels like what Phuket was 20 years ago with mangroves on one side, immense palm trees on the other side. A couple of fishing boats here and there and a few fishermen cabins on stilts add to that feel, you better come and enjoy it while it lasts!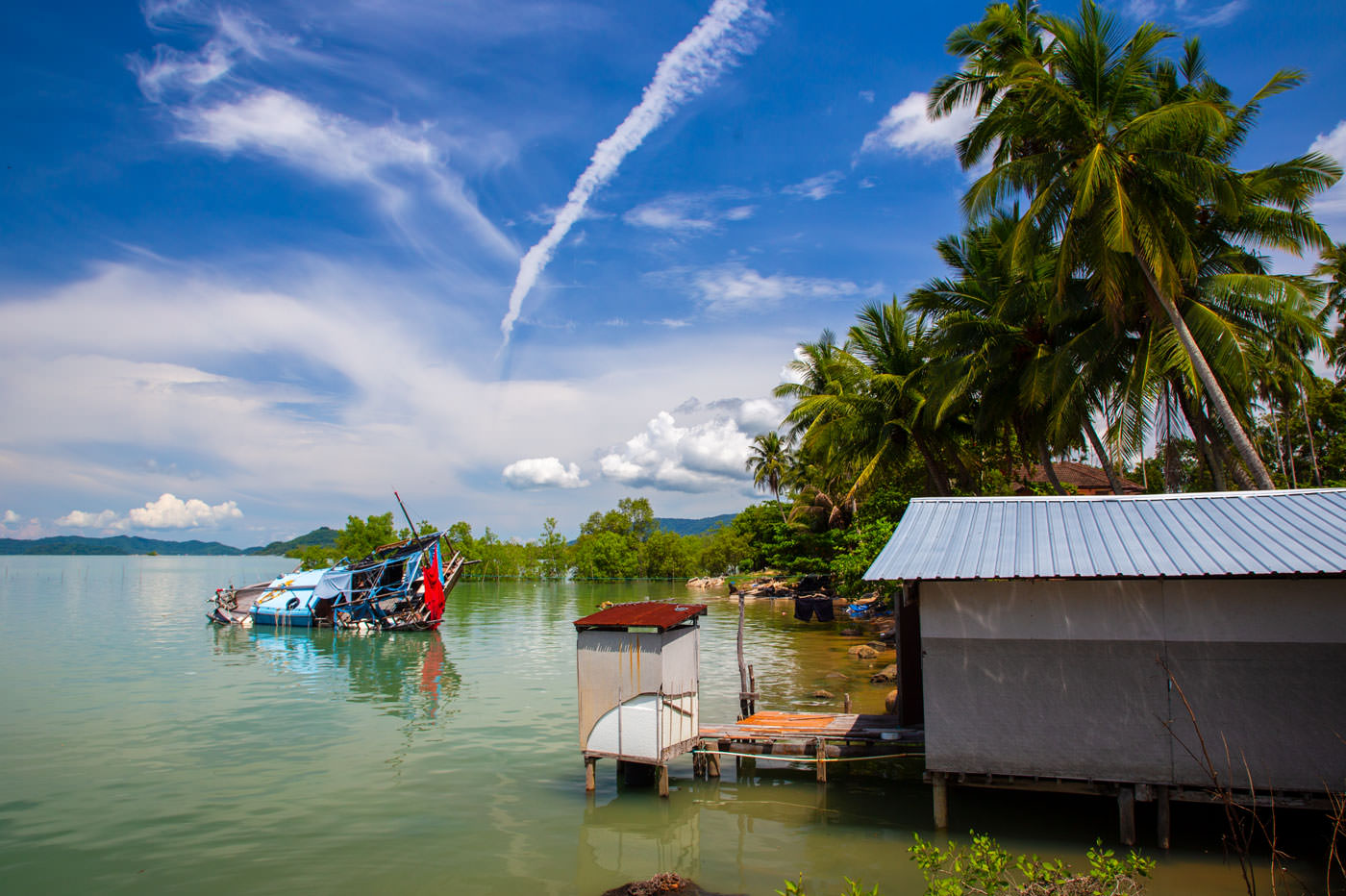 The floating restaurant is vast and very comfortable with a nice breeze flowing through. The views are fantastic and the staff is helpful and friendly. As we were here to relax we were not shy to order quite a few seafood and Thai dishes. We followed their recommendation and had a crab curry with rice noodle 250 baht, some 'Hoi Shak Teen' (Clam foot whip shell, 250 baht), Fried Miang Fish 450 baht, Yum Pak Kood 150 baht. Their blue crab was the most delicious (Poo Ma).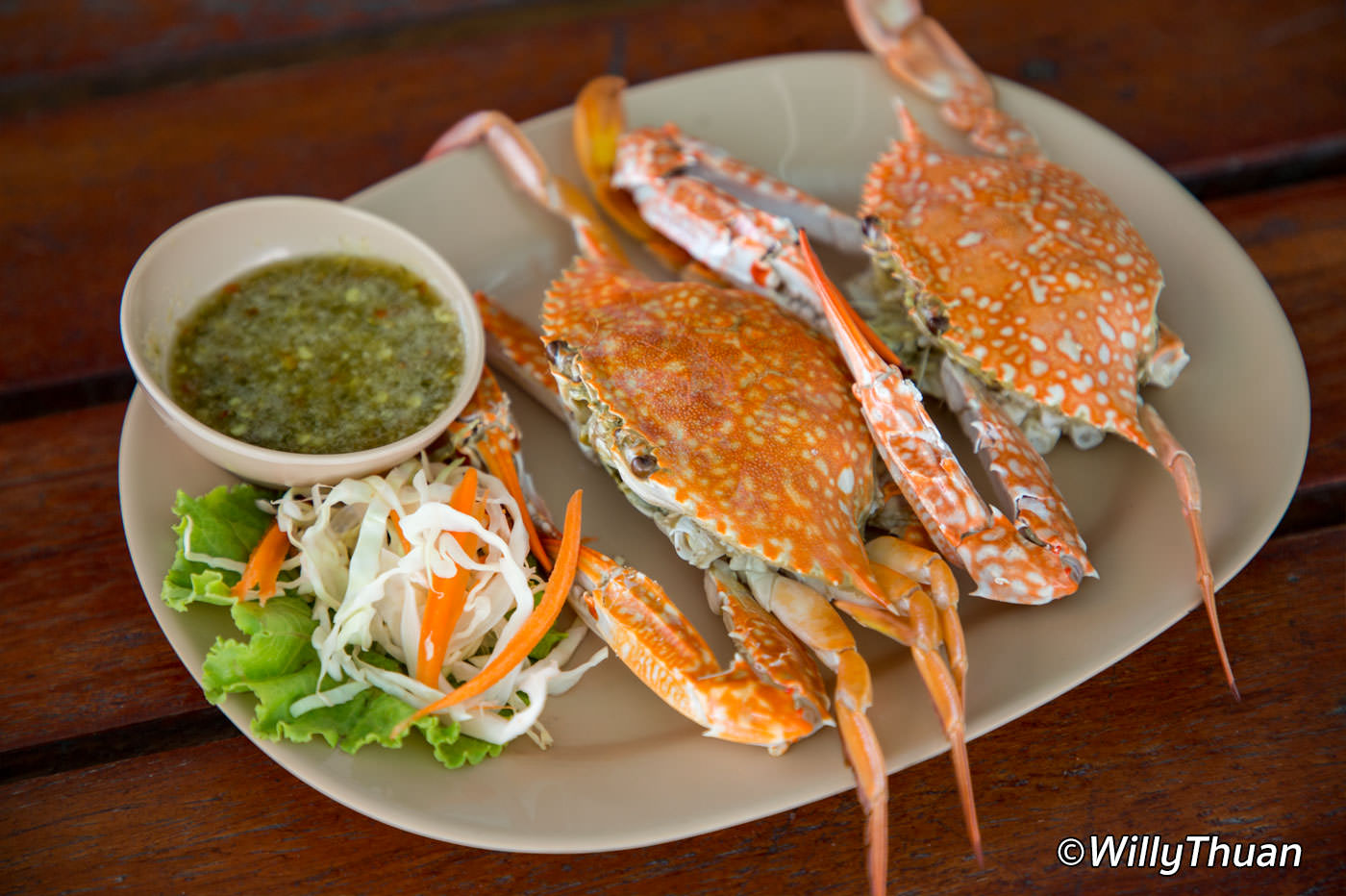 Taokhun might be a little far from the usual tourist area but if you happen to stay in the Mai Khao area, this is a great place to escape to and try seafood the way locals do!
Taokhun Seafood Photos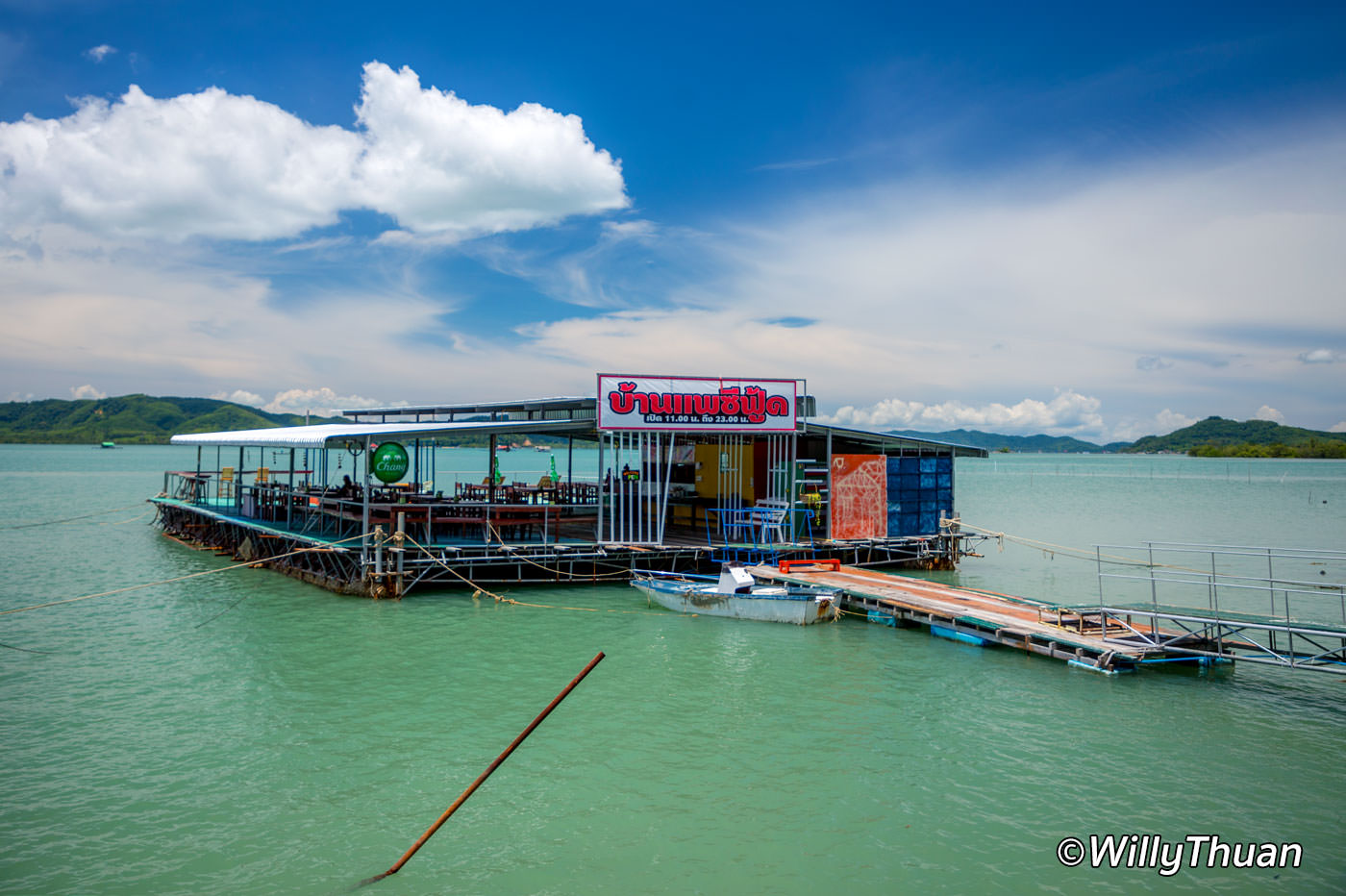 ---
Taokhun Seafood Info
Location: Near airport
Address: 83140, Rural Thalang 4018, Mai Khao, Thalang District, Phuket 83110
Open: 10.30 am – 10 om
Phone: 089 730 1333
Price: Low to Medium
Taokhun Seafood Map