Kopi de Phuket in Phuket Town
Kopi de Phuket, a very small restaurant, has made its name in Phuket Town for a while. It looks strangely familiar and serves some really typical Phuket dishes in an eclectic decor, but what Kopi de Phuket does best is coffee in Phuket style. Kopi de Phuket opened in 2004 on Phuket Road is more of a restaurant. The decor is made of bric-a-brac from the sixties, the way old shops used to like, with a good touch of Chinese decoration. The place feels fun and cosy.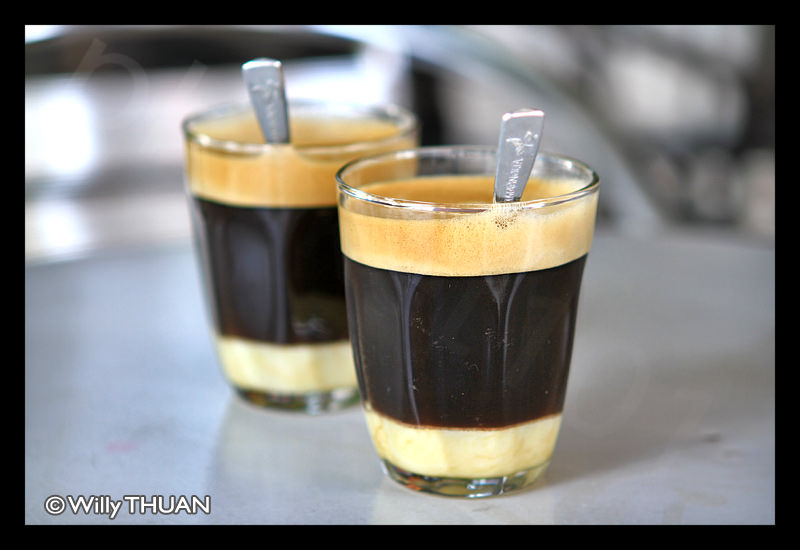 You can just take a short break in your Phuket town exploration and try their famous and excellent Kopi, a glass filled with concentrated milk and coffee, or even better a tea with its characteristic orange colour. Their drink list fills half a full blackboard wall and includes some really tempting names: Serong tea, Bha Bha tea, Lo Han Guo, Kopi O Leng (O Leng means condensed milk), Hot Phuketian Soy Milk, Kopi Cham (mix tea and coffee). It will take several trips to try them all. Don't go there for an espresso or some fancy Starbucks sophisticated drink, they will serve you, but that might be a bit far from your expectations.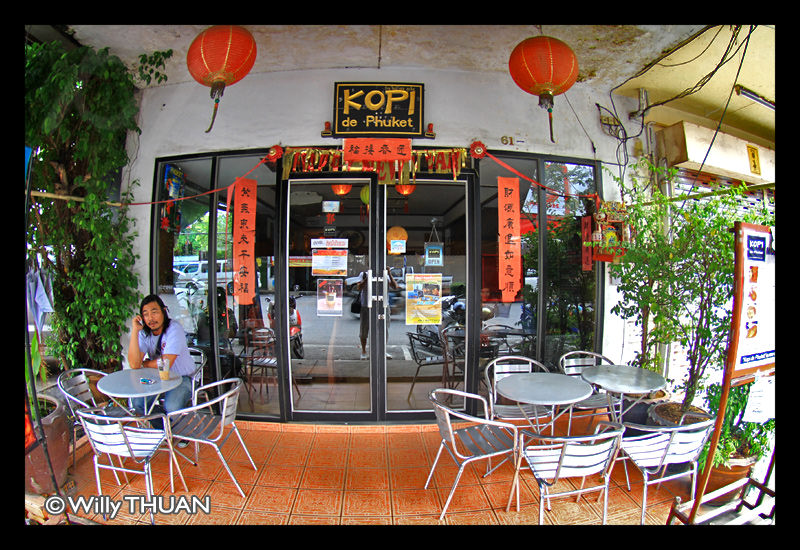 So we had to try some real Phuket specialities, what would be the point to have spaghetti, Bolognese? The Phuket Pork Noodle soup was good and the fishcakes were really tasty with this particular herb taste, but we couldn't finish them all. The pink fermented tofu (Sufu) with rice was also good, but you will have to try it by yourself to decide if you like it or not, I'm not a tofu fan, but I did enjoy this one. Then you have the typical desserts such as Sesame balls in sweet ginger or Gingko hot milk.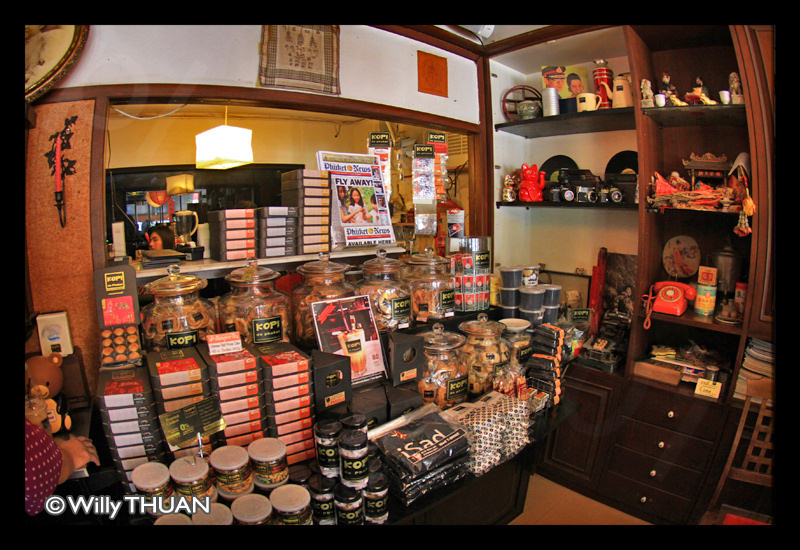 Kopi de Phuket is more a nice break in Phuket to enjoy some authentic old-fashioned tea or coffee than a stop for the food.
photos of Kopi De Phuket Info
Kopi De Phuket Info
Location: Phuket Town
Address: 61 Phuket Road, Phuket Town
Open: 6 am – 9 pm (Sundays 11 am – 9pm)
Phone: 076 212 225
Kopi De Phuket Map