Phuket Floating Market
Update: Thalang Maneekram is permanently closed
Thalang Maneekram is a new floating Market in Phuket, but it's not the first one, so it's going to be interesting to see if this one succeeds where the defunct Kathu floating market failed. The Thalang Maneekram floating market is not well-known and despite being 76,000 square meters, is a little hard to find. It also has a misleading name since Thalang is the name of the northern part of the island. A month or so after the market opened, I asked locals and longtime expats if they knew where it was, but no one knew anything about it.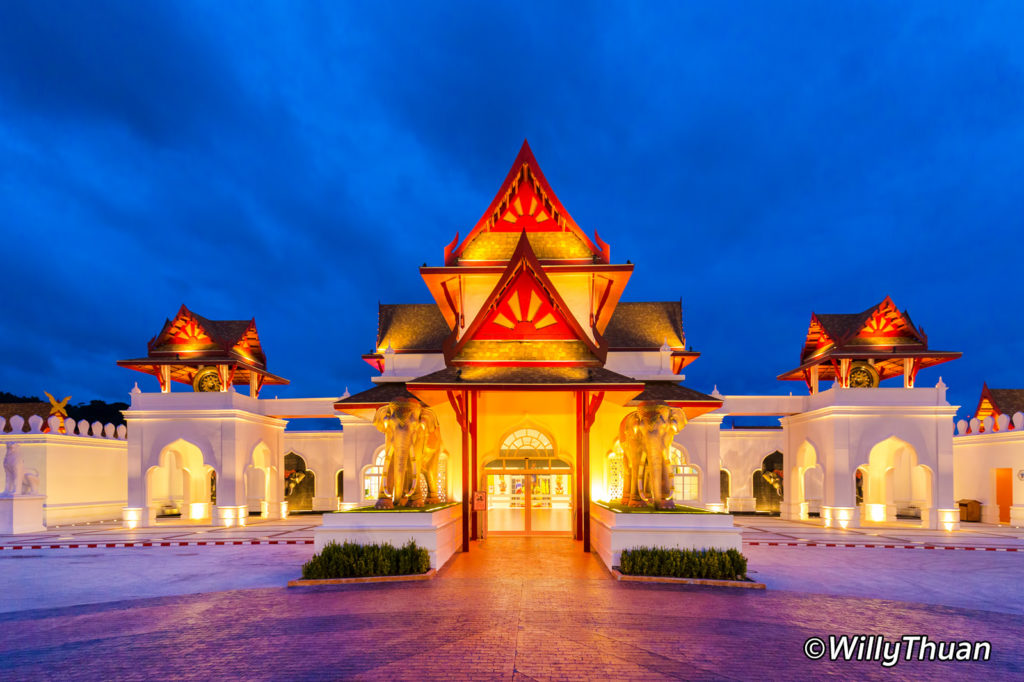 ---
Where is Thalang Maneekram Market
Eventually, we found it: and it's not where everyone was pointing at: it's almost opposite of the famous Wat Chalong in the south of Phuket! It's just in front of the relatevely new Wat Sin Supharam and Jungle Xtrem Adventure. We went there in the morning, around opening time because it was convenient for us. Once you know where it is, it's simple to reach, and the parking is enormous.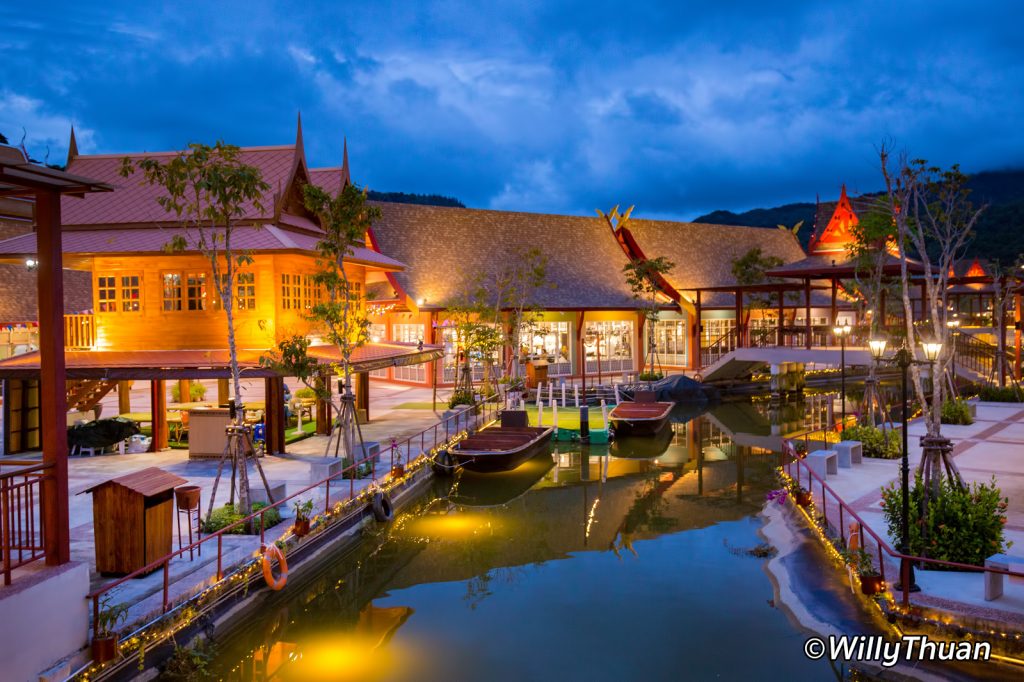 As you approach, it is visible that the management invested a lot more n the design and architecture. The old floating market was merely a vast warehouse surrounded by water. The main building of Thalang Maneekram is beautifully designed and has air conditioning. Inside, it's evident that this is a commercial operation mostly targeting buses. There are a lot of activities, and they don't come cheap. A lot of them involve dressing like a traditional Thai and take photos in traditional costumes.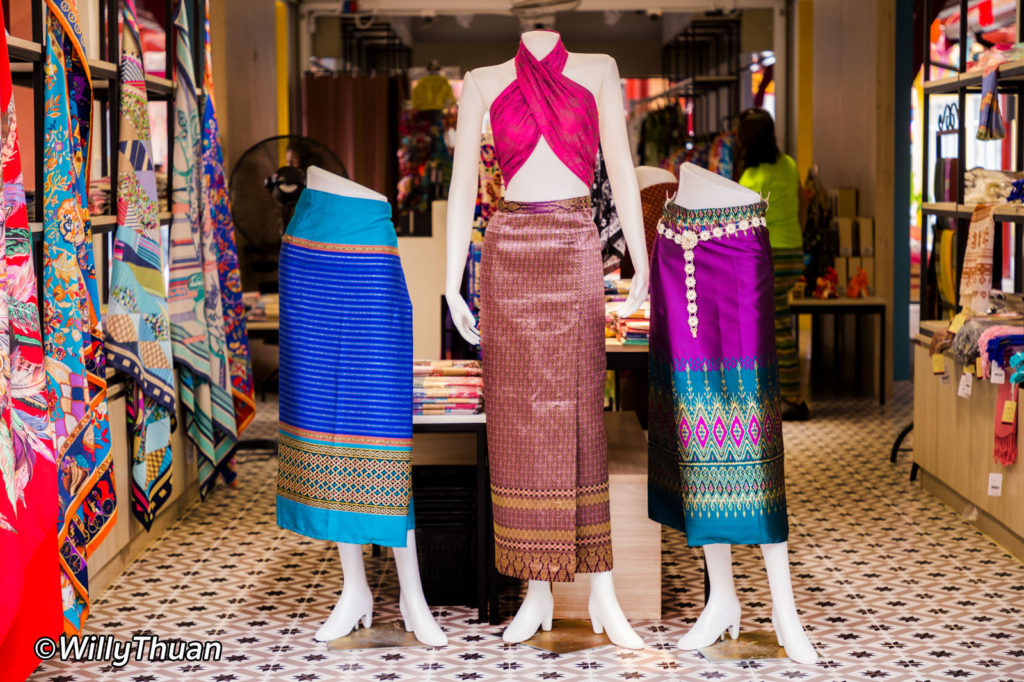 Once passed the gates, you first notice that the market isn't really on a river. Of course, none of the floating markets in Thailand is, but at least the main feature is usually the water. Here the market is solid ground, and there is just an artificial canal on the side. It was definitely too early as more than half the shop were closed and we were almost the only visitors.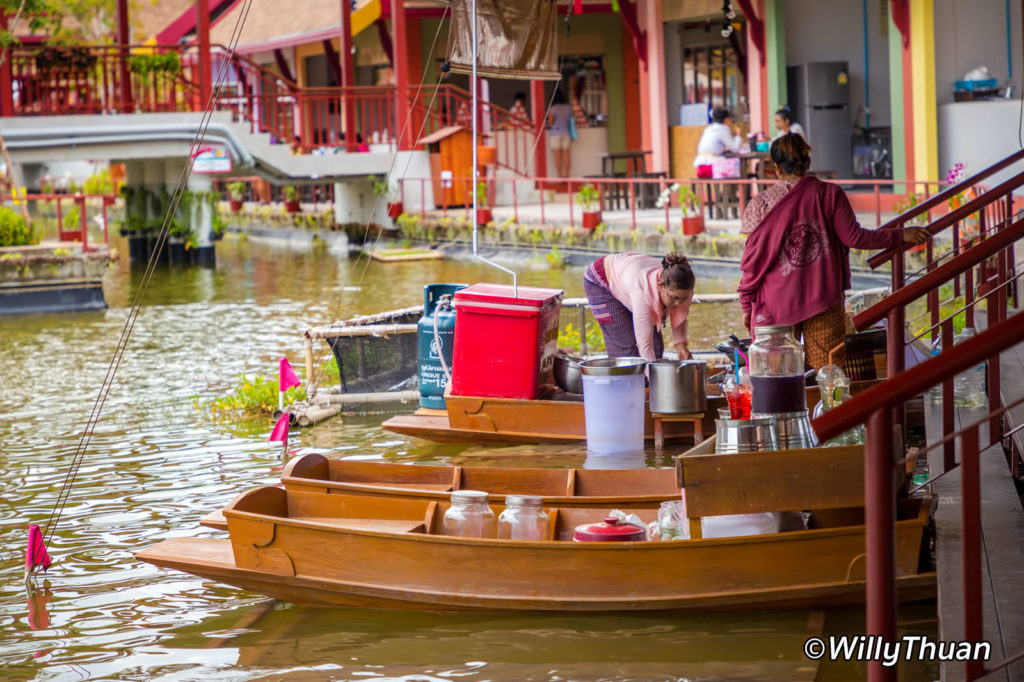 ---
What to Do at Thalang Maneekram Market?
We walked around and up and down the few bridges, entered a few shops and had a coffee at one of the stalls. They do propose quite a few activities: You can play some fun fair games, have a Thai massage or even take a super short boat ride on the canal (100 baht), feed the fish (50 baht), make candles (200 baht), shirt painting (480 baht), fan painting (200 baht), learn how to cook some Thai sweet called Kanom Krok (200 baht) or have a herbal spa scrub (200 baht). Apparently they placed their expectation in the universal selfie craze with a lot of photo opportunities everywhere. You can rent a nice Thai uniform at one of the photo studios and take a lot of photos between 600 to 900 baht.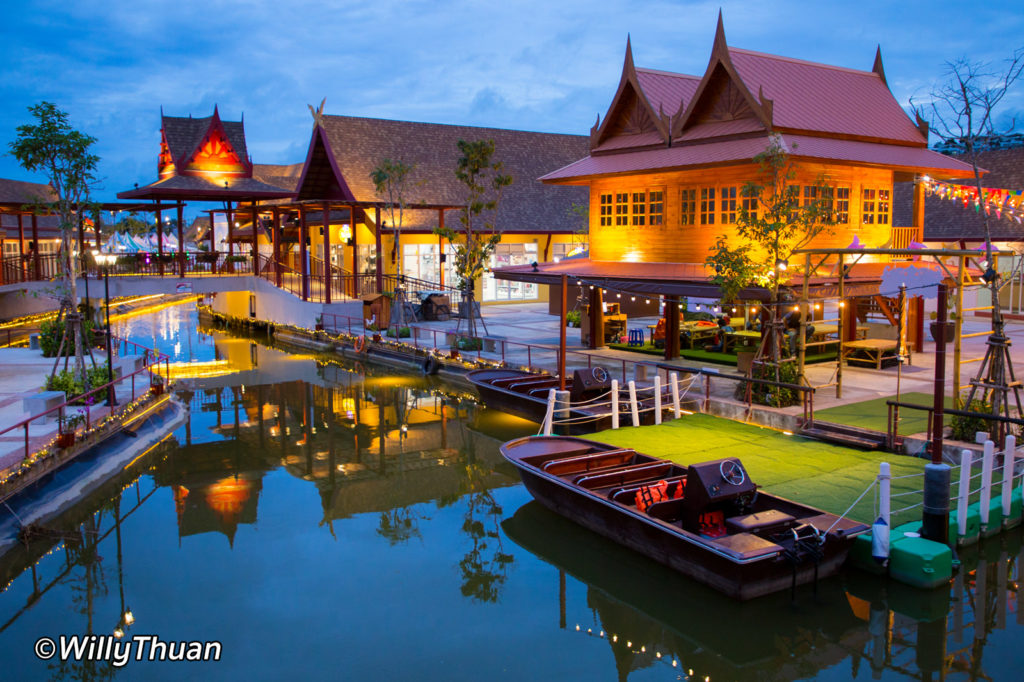 As the morning was really deserted quiet, we decided to go back at the end of the afternoon to see if the market was busier. In a way, it was. There were two buses of tourists taking group photos, but it was not yet enough to make the place busy. Anyway, the pictures we took in the evening are a lot more attractive than those we took in the morning.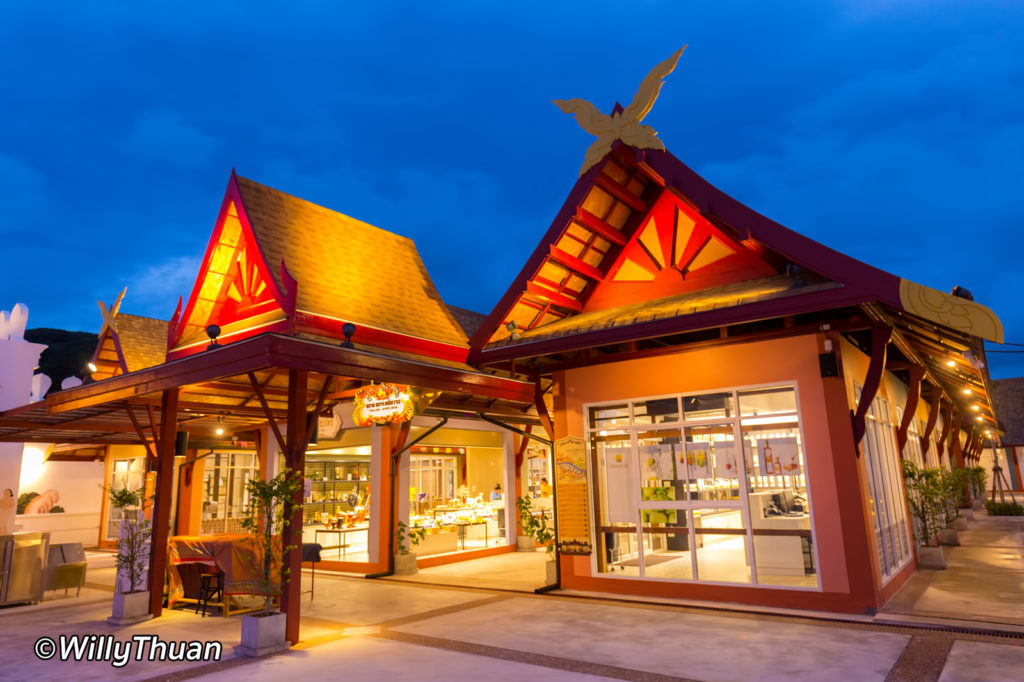 The market has potential but it will take time and a lot of marketing to make it work, or it will only target those huge tour buses the way those want duty-free shops do, and walk-in won't like it. If you go ow, you might be a little disappointed, give it a few months! Time will tell.
---
Photos of Thalang Maneekram Market
---
Thalang Maneekram
Location: 888/8, Tambon Chalong, Amphoe Mueang Phuket, Chang Wat Phuket 83130
Open: 11 am – 9 pm
Tel: 076 607 888
Price: 200 baht. Free when purchasing a boat ride (100 THB) or rent a Thai costume (300 baht)
Distance from Patong: 18 km
Distance from airport: 38 km

---
Map of Thalang Maneekram