Thai Airways Business Class Review
Flying Business Class on Thai Airways is always a bit of a special treat, no matter how many times you fly, and if you paid for your ticket or got it with your long-saved mileage. There is a pretty big difference in perks between domestic and international business classes. (Click here to read about flying on Thai Airways First Class)
Check-In
When flying with Thai Airways, the first benefit you will appreciate almost every time is the Royal Orchid Check-In counter, which rarely has more than 1 or 2 persons in front of you. On busy days it's a real blessing.
Business Class Lounge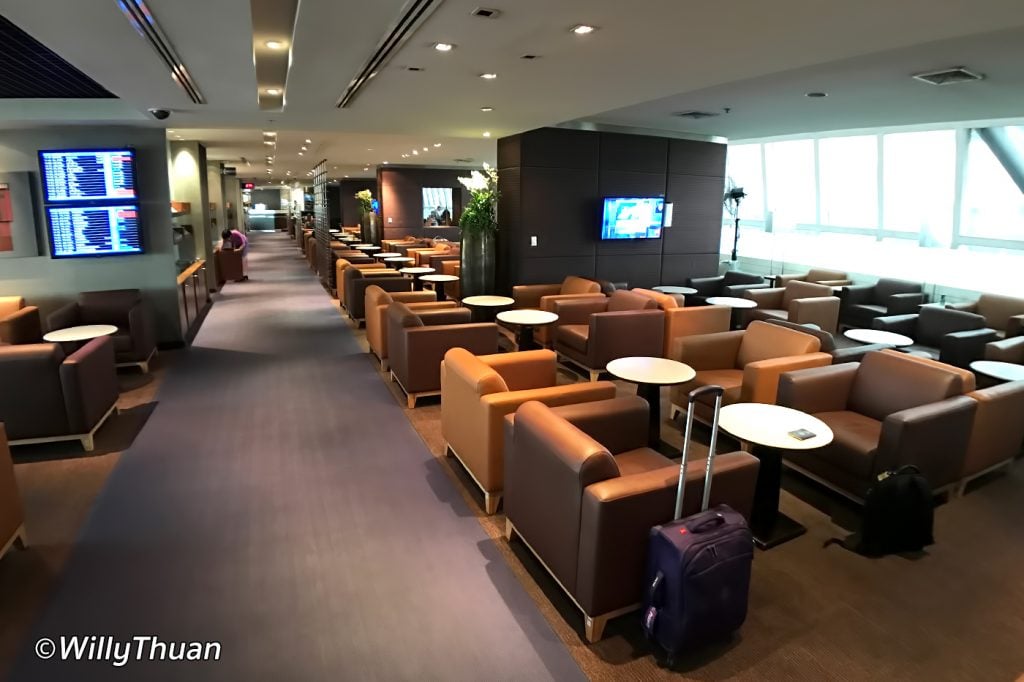 The domestic Business Class lounge at Suvarnabhumi is quite nice, often crowded but nice with a decent amount of food and drinks, no alcohol, of course. Their Sala Pao and dim sum are pretty good.
The International Business class waiting room is larger but not really better. Surprisingly compared to other airlines' lounges, there are no wines or liquor served, only beers. If you fly from Suvarnabhumi airport, you can take advantage of the free Royal Orchid Spa. For business class, you get a great 30-minute foot massage or head and shoulder massage and after 23 years in Thailand, the skills of the therapist at the Royal Orchid Spa are clearly better than most spas we experiences before.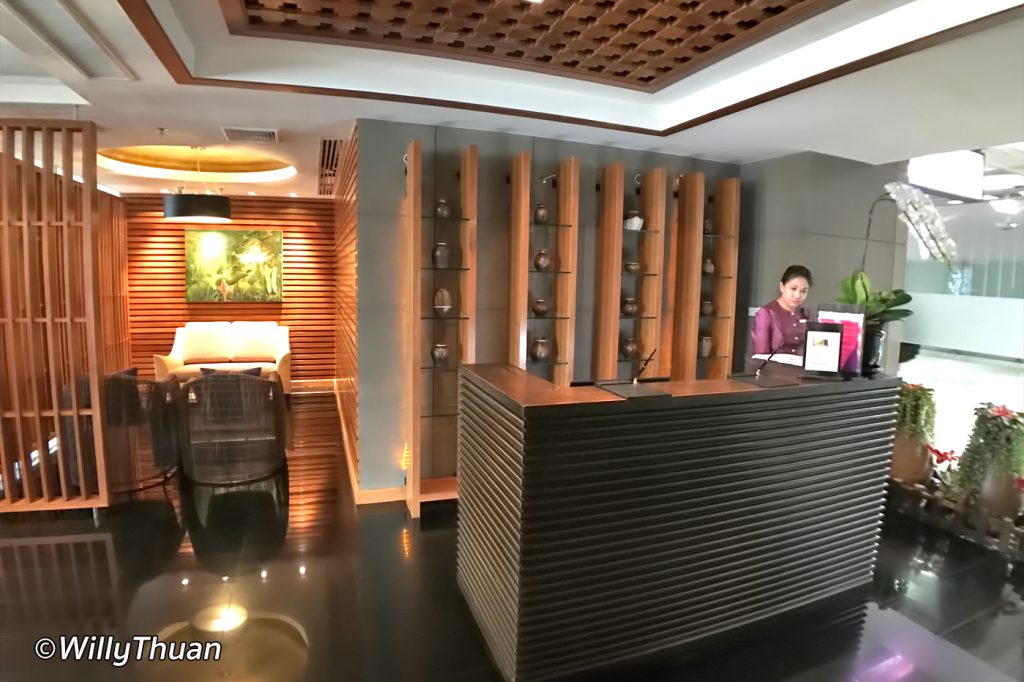 Business Class Boarding
Of course on an international flight, you get a fast-track luggage check and immigration with very few people in front of you and staff maybe a little more smiling than at a domestic X-ray check.
The queue as a business class is a little random, some days they call business passengers on a separate lane but most of the time it would be the same lane which makes you force your way through the entire queue of other passengers… which is a little embarrassing. There is no separate sitting area.
On Board
The crew always welcomes you on board very nicely, often with special attention and a few personal words. The crew on board is experienced, always attentive and friendly, and often addresses to you by your first name (the polite way, using Khun in front, like Khun Willy). You'll be served a glass of Champagne with a cold towel as soon as you are seated; the best way to start a long flight.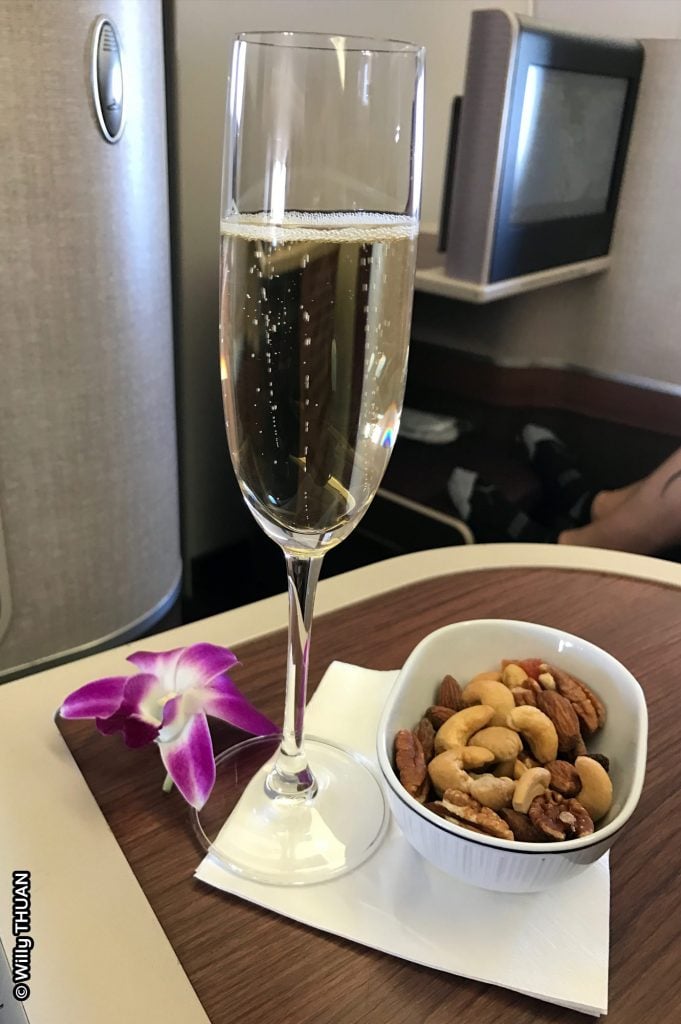 Usually, your seat is a compartment semi-close cabin with a fully flatbed, a large table and a large TV screen. On your seat is a branded pouch with some toilet accessories, and it doesn't matter how many times you fly business, everyone automatically takes that pouch home!
Inside you'll find accessories to make your sleep more comfortable during the flight: a dark mask, warm socks and an ear plug to shield you from your potentially snoring neighbours (it does happen). The rest allows you to refresh yourself before arrival: toothbrush and toothpaste, moistening lipstick, comb, brush and Listerine. You also get slippers, a nice pillow and a comfy blanket. Pyjamas are not provided on business class (but they are on First Class flights). If you were smart enough to bring your pyjamas, you are ready for a good night to sleep, as good as in your own bed.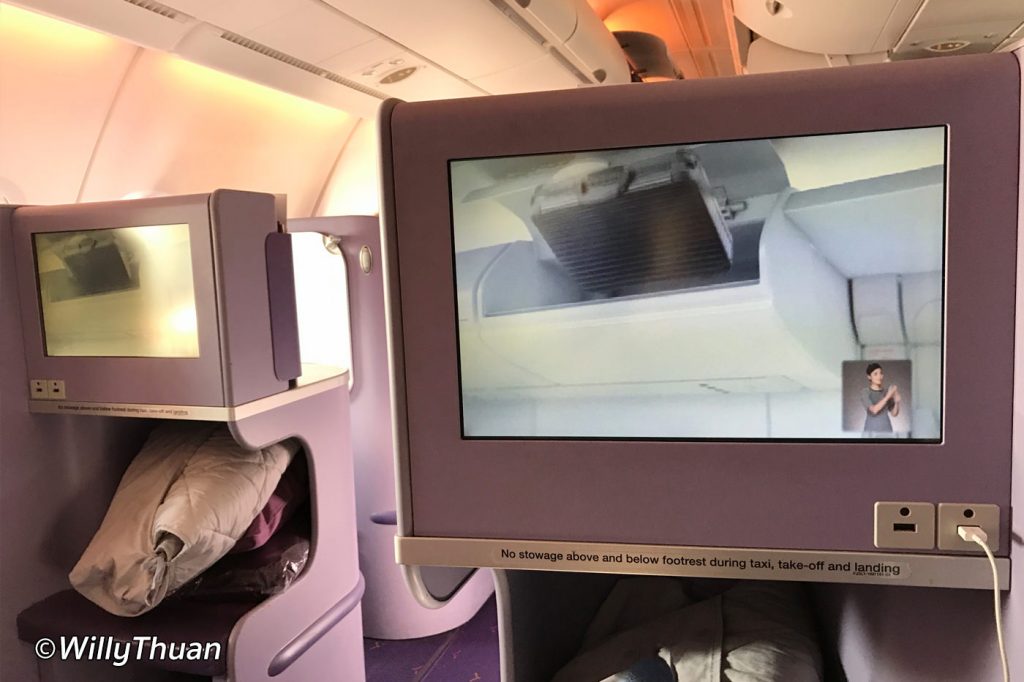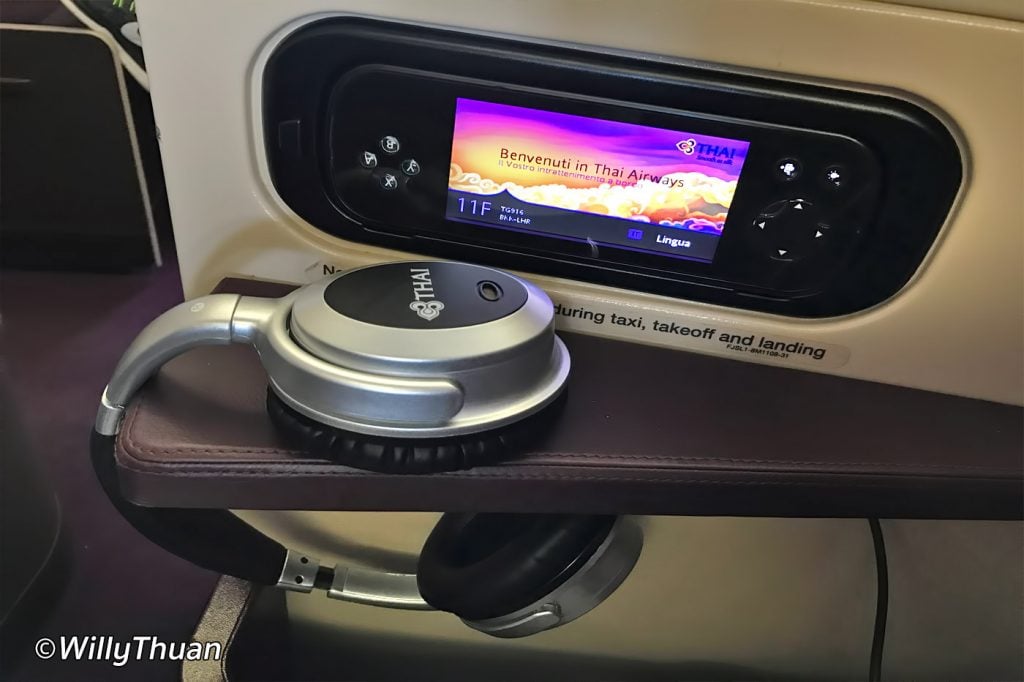 Thai Airways has a surprisingly large collection of recent movies, including a good 10 to 15 brand-new films just released plus a hundred well-known movies.
Your alcove offers you just enough privacy and comes with USB plugs and electric plugs and little spaces and tablets to store your personal belongings, drinks and snacks. The flatbed is a well-designed seat that even includes a massage option (which I don't personally like). In most flights, the beds recline 100% but we had a few times beds that have just a bit of angle and that's not as good. Even if the angle is just a few degrees, your body keeps sliding down.
Meals on Business Class
Once flying, the cabin crew will offer you a little more champagne or drinks of your choice and take your order for dinner or lunch, usually an A/B choice between fish and meat. Of course, you can pre-order a vegetarian meal or diet mean when booking. Food is usually very good and well presented. We found that pre-ordered food sounds attractive at first, but often feels less freshly cooked.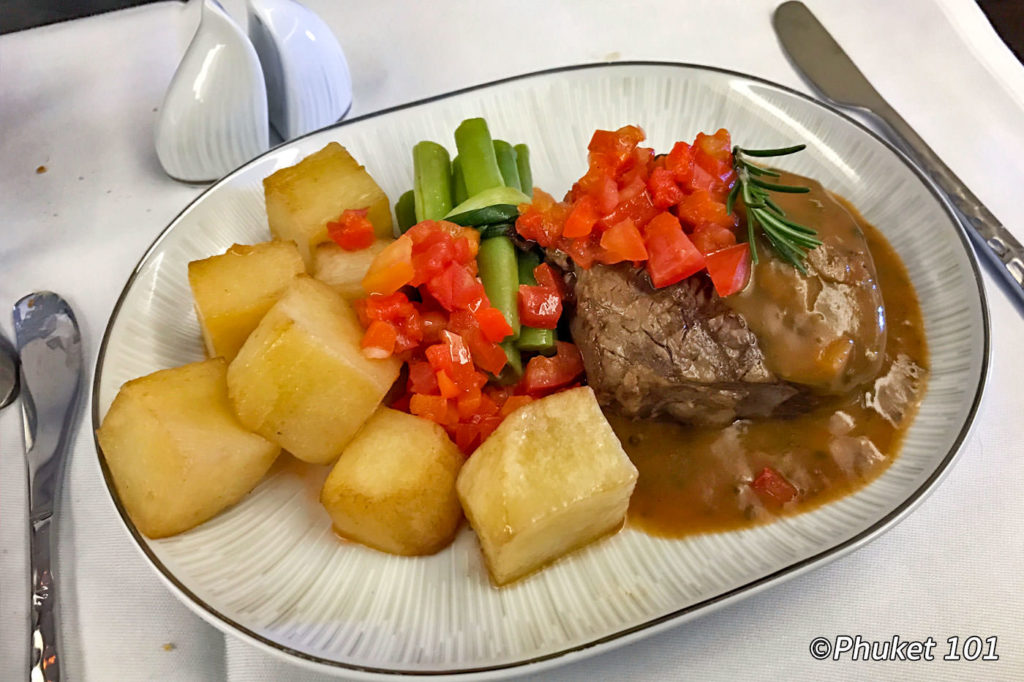 Depending on the time of the flight you will be served a certain amount of meals. If you land in the morning, the crew will first check if you really want to be woken up, then will offer a choice of continental or Asian breakfast. It's always excellent and a good way to prepare your mind for the time difference.
Difference between Boeing 777 and A-380
Airbus A 380 comes with WiFi, 5 first Mb free then 4.99 $ for the next 5 Mb, and up to 35 $ for 100 Mb. It's not much but who doesn't want to send a selfie from up there with the line 'Guess where I am messaging from?' By the time you send the photo to prove it, your credit is already expired. One thing is sure, Wi-Fi is here to stay and it will get cheaper and cheaper.
Of course, you must be aware that there are many possible business-class layouts, including oversize seats or diagonal alcoves.
Landing
Most of the time Business class disembarks first and in several countries gets the fast-track immigration, a much-appreciated feature after a 12 hours flight.
How is Thai Airways First Class?
---
Also worth reading