About Patong Tower Apartment
Patong Tower Apartment is a one-bedroom fully furnished, very affordable apartment, with an amazing panoramic view from the 15th floor of the Patong Tower in the heart of the popular Patong Beach, at a very short walking distance from the beautiful beach of Patong (200 m) and close to Bangla Walking Street (450 m).
---
This is a perfect strategic location if you want to enjoy the fun of Patong Nightlife, and this is one of the few places in Phuket where you can enjoy amazing sunsets every single day! (unless it's cloudy obviously)
If you look at the webcam installed at the apartment, you can actually see for yourself what your panoramic view will look like… every single day. And just imagine what this unique viewpoint is worth to witness the New Year's Eve fireworks!
The apartment is 70 sq. m (753 sq. ft) apartment for rent with 1 bedroom, 1 bathroom with bathtub, kitchen area, living room, dining area, a working station, and an excellent sound system for both your music and for the large TW, and a unique panoramic balcony over Patong Bay.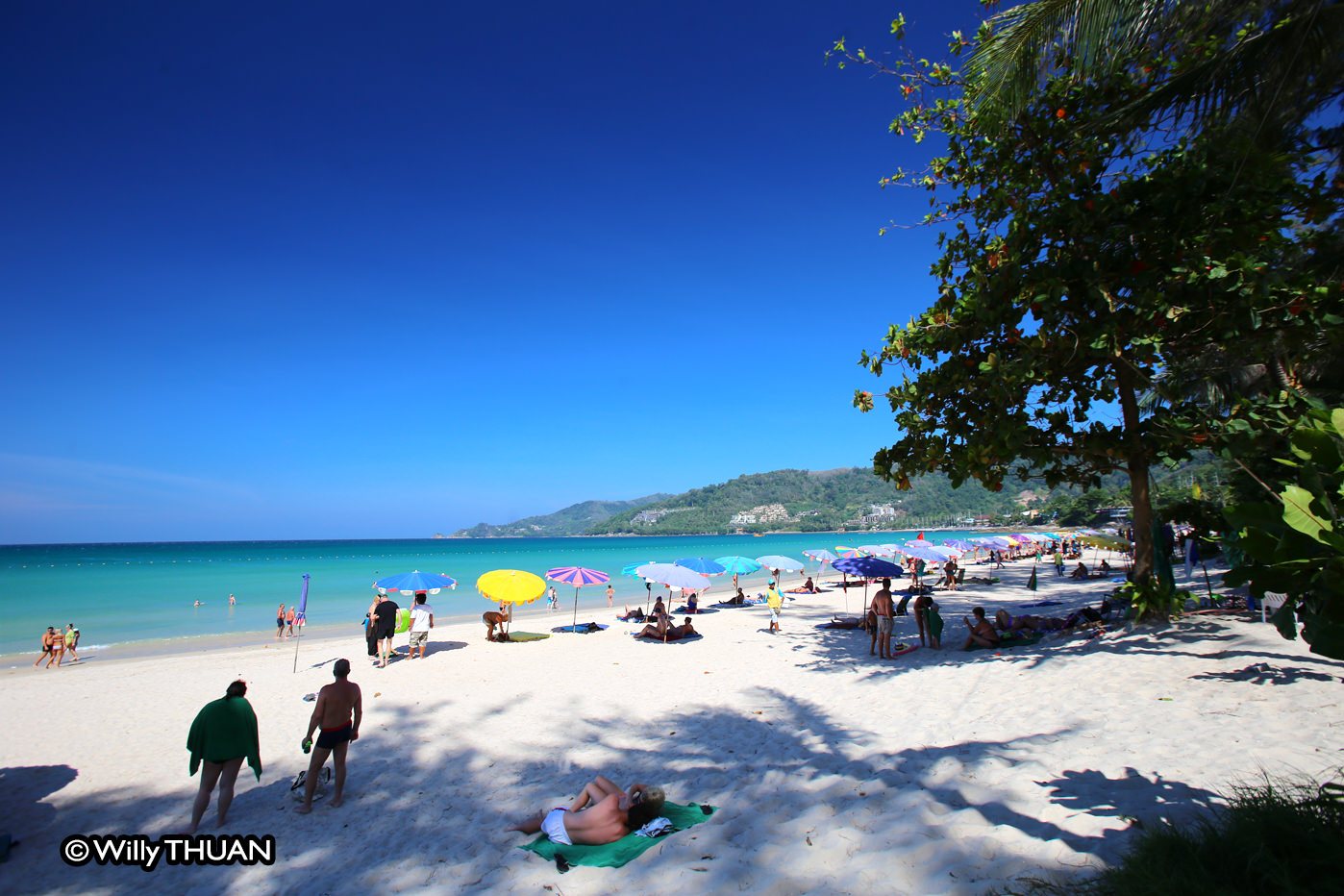 Rates and discounts
Seasons
Net rate per night
Low Season (May - Oct)
2,000 Baht (Minimum 1 week stay)
High Season (Nov - Apr)
3,200 Baht (Minimum 1 week stay)
Peak Season (Dec - Jan)
4,400 Baht (Minimum 1 week stay)
Discounts from rates above
2 weeks
5 %
3 weeks
10 %
4 to 6 weeks
15 %
7 to 12 weeks
20 %
How to Book and Check Availability
Photos of the apartment
Patong Tower Apartment Info
Location: Patong Beach
Address: Patong Tower Apartment S-1503 110/130 Thaweewong Rd. Patong Beach, Phuket 83150
e-mail: ptvacations@gmail.com
Phone: +45 5023 9053
Talk to the host Ken on WhatsApp: +45 5023 9053
Bookings: Check the rates
Patong Tower Apartment Map
360 views
Walkthrough