Asia's most experienced and trusted brand of tattoo
(Advertorial)
After many combined years and experience in the tattoo industry, a team was put together to form the INKED IN ASIA brand. With high class, hygienic and experienced tattoo artists the INKED IN ASIA studio and brand has won respect amongst the tattoo community in Asia. INKED IN ASIA opened our first studio in Patong, Phuket, Thailand. We are proud of the fact we gained instant traction and used that momentum to build a solid trust between our clients and INKED IN ASIA tattoo studio in Patong, Phuket, Thailand. Consistent, regular growth in satisfied clients, enquiries for tattoos, 5-star reviews and a surging rise in all social media channels is proof to potential clients that INKED IS ASIA is doing correctly what the tattoo industry requires. The word on INKED IN ASIA is out!
Tattoos are our story, so let us tell yours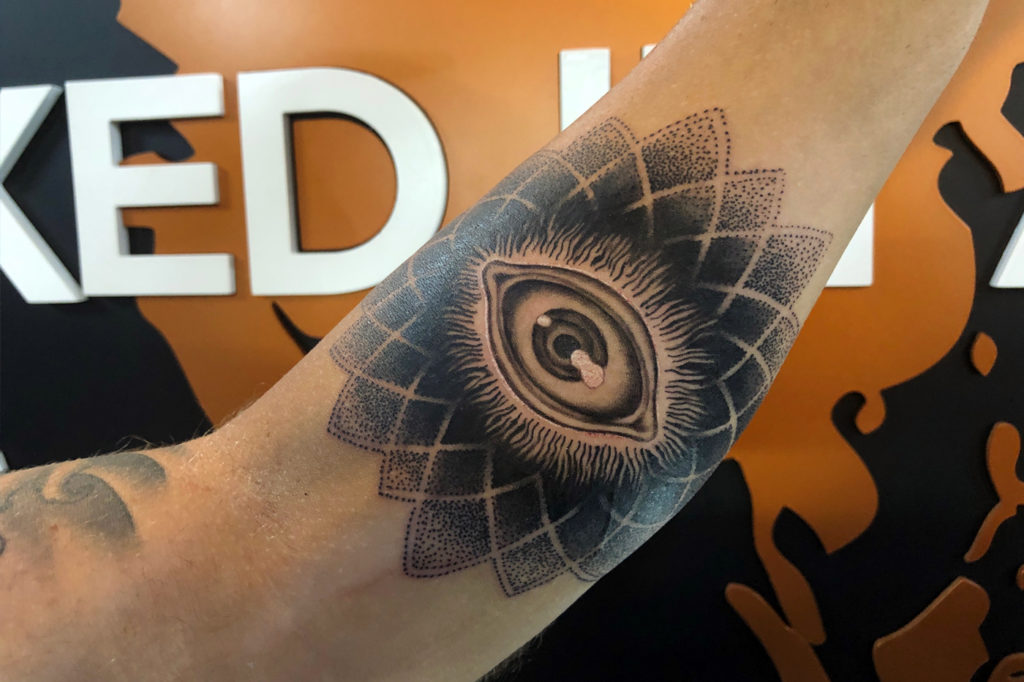 The INKED IN ASIA team makes the transition from idea to reality as easy as possible for you and offer many ways for you to contact us: direct phone line, main social media channels such as Facebook and Instagram and website for emails. Once we establish contact, we will get you booked in for a FREE consultation.
---
How it works
From the moment you step into the INKED IN ASIA tattoo studio in Patong, you will notice a clinically sterile environment, which is important to us, as first impressions last! We offer a no-commitment, friendly, FREE consultation to bring your tattoo ideas to life. Our Knowledgeable staff are creative and committed to preparing your tattoo designs which suit your needs. Once you're happy with the artwork, we then allocate the most suitable time for your booking. Your first steps are now complete!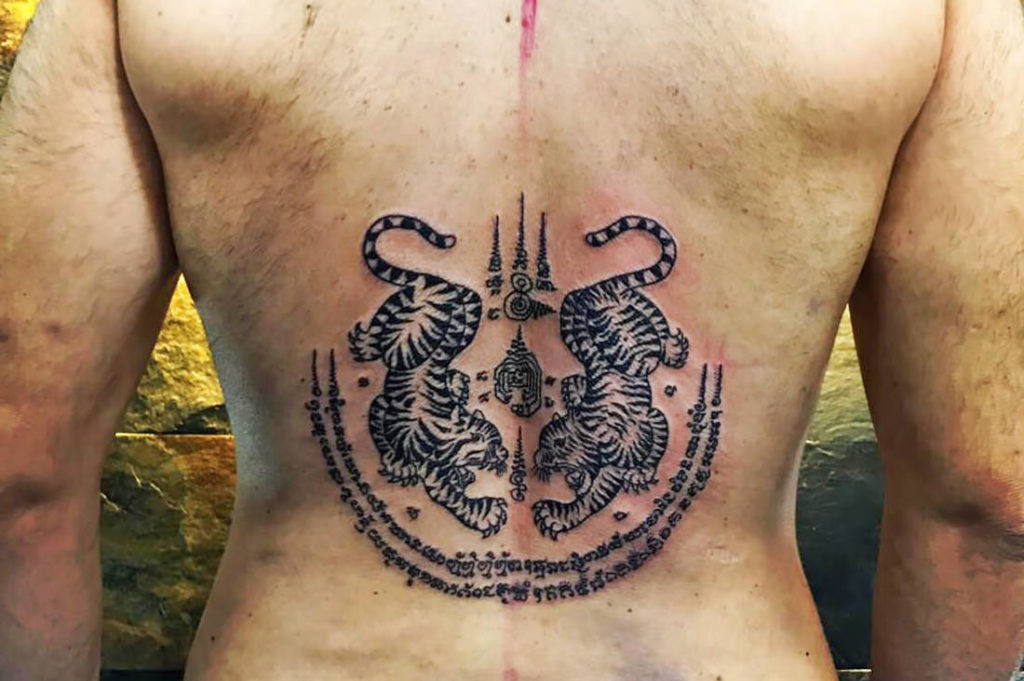 ---
Tattoos styles and techniques available
We have hand-picked our team of award-winning artists for your experience and offer a diverse range of tattoo styles. We have artists that specialize in traditional Thai bamboo tattoos such as the Sak Yant Thai protection tattoos or Japanese style tattoos for an Asian influence. If you want realistic, traditional or old school tattoos then INKED IN ASIA tattoo studio have artists that are highly skilled and are respected in the industry. INKED IN ASIA help with your ideas, designs and realization for your tattoo from start to finish. Some clients consult INKED IN ASIA for a cover-up tattoo and are unsure of what style to choose to mask their old tattoos. INKED IN ASIA's artists will continually work and suggest ideas or possible changes for you on your consultation to make a once old, tired looking tattoo, into something fresh and full of life again. Quality tattoos are our focus and we WILL NOT compromise on anything less.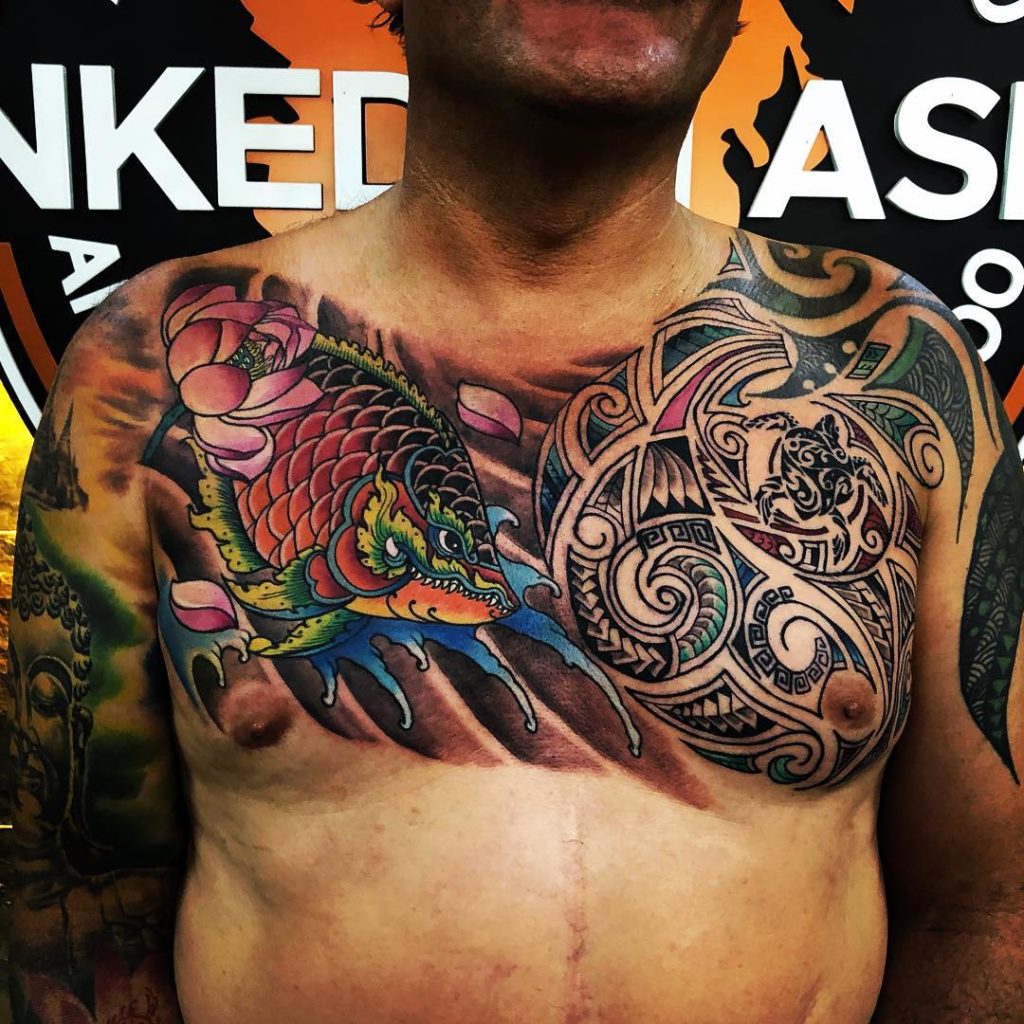 ---
Aftercare can be occasionally be misunderstood by people. Once you are satisfied upon completion of your tattoo, then our INKED IN ASIA staff will give you step by step instructions for the aftercare of your freshly applied artwork. We know how it feels to be showing off your new tattoo to friends and family members or even if it's just posing in front of the mirror, we want you to keep it looking new as long as possible, so aftercare is so important.
The process is easy because we do the heavy lifting for you. From CONCEPT to DESIGN to PRICE to TATTOO, INKED IN ASIA are the brand to trust.
---
Tattoos Sample Gallery
---
INKED IN ASIA
Location: 212/15 Soi Kepsup, 83150 Patong
Phone: 093 778 4344
Open: 10.30 am – 00.30 am
Website: www.inkedinasia.com
Facebook: https://www.facebook.com/pg/inkedinasia/
---
Download Direction Map: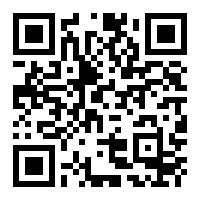 ---
INKED IN ASIA Location Map