A Luxury River Cruise in Bangkok
The Saffron Dinner Cruise by Banyan Tree River Cruise on the Chao Phraya is a unique and unforgettable way to experience the beauty and history of Bangkok. This trendy yet casual cruise offers a relaxed atmosphere that sets it apart from other cruises in the area.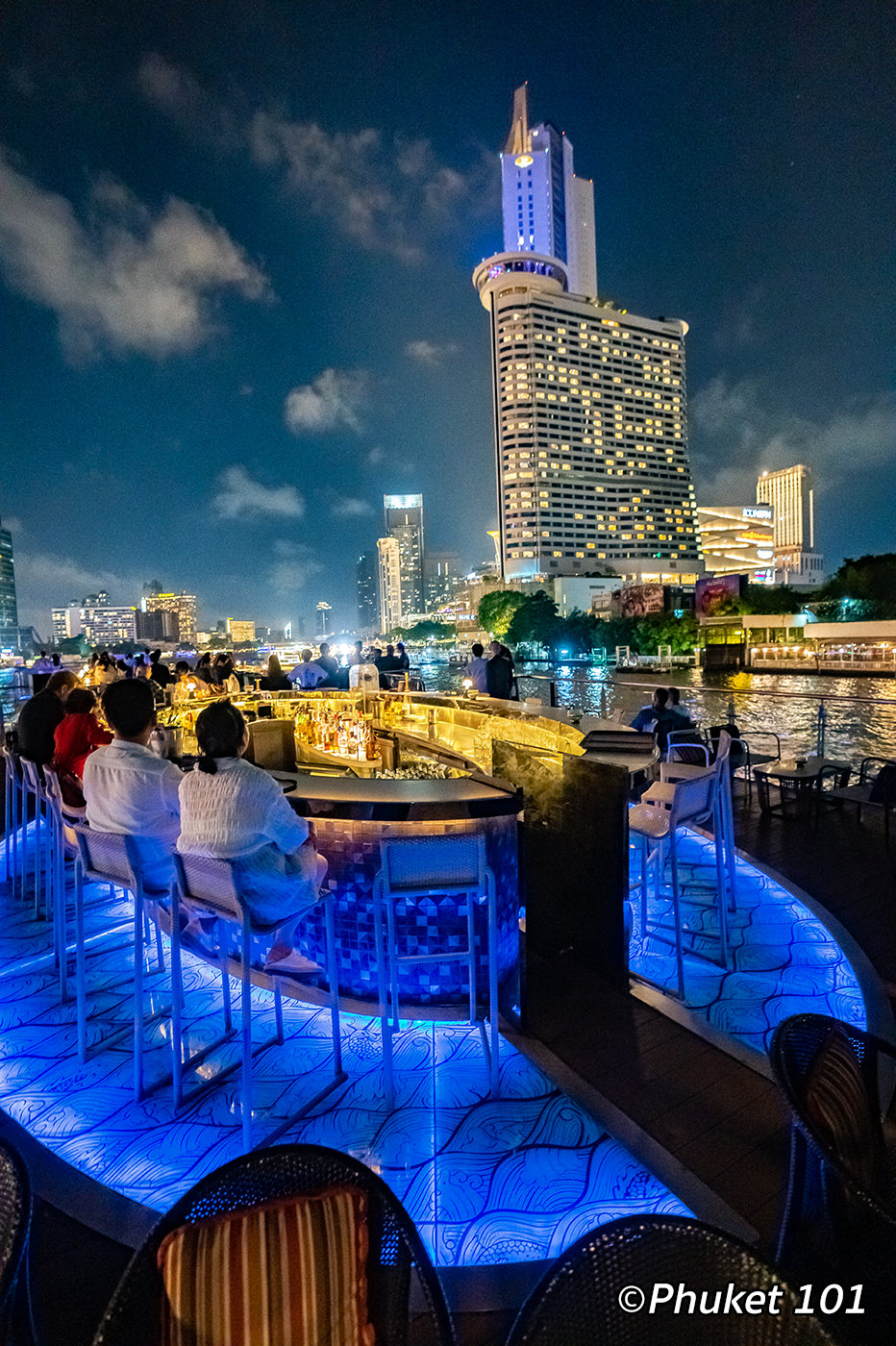 As you embark on your journey down the Chao Phraya River, you will be greeted by a gentle breeze that flows through the deck, creating a refreshing and comfortable environment after a long hot exploration day. This laid-back atmosphere allows you to fully immerse yourself in the experience and take in the sights and sounds of the city without feeling overwhelmed.
One of the highlights of the Saffron Dinner Cruise is the stunning temples that you will see along the way, such as Wat Arun and the Grand Palace. These historic landmarks are beautifully illuminated at night, creating a breathtaking backdrop that is perfect for taking photos.
The departure and arrival pier at the immense IconSiam Shopping Mall adds to the exclusivity of the experience. This modern and luxurious shopping destination is one of the largest malls in Bangkok and is known for its high-end shopping and dining options.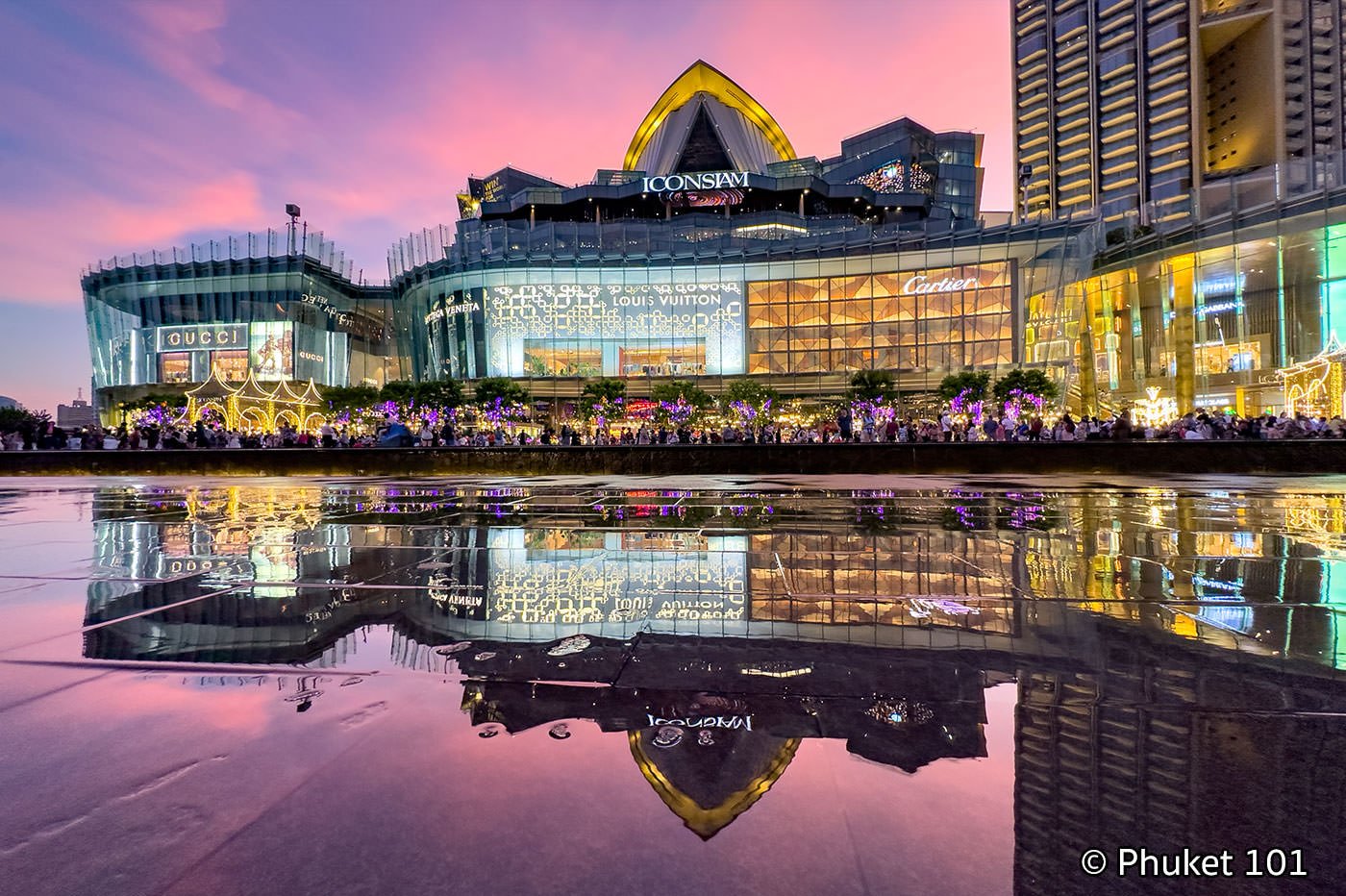 Another notable attraction that you will see on the cruise is the big Ferris Wheel at the Asiatique night market. This iconic landmark is a popular spot for tourists and locals alike, providing a unique perspective of the city from above.
The boat rooftop with the trendy round bar and blue lights is another standout feature of the cruise. This Instagram-worthy location is perfect for taking photos and enjoying a drink with friends or loved ones.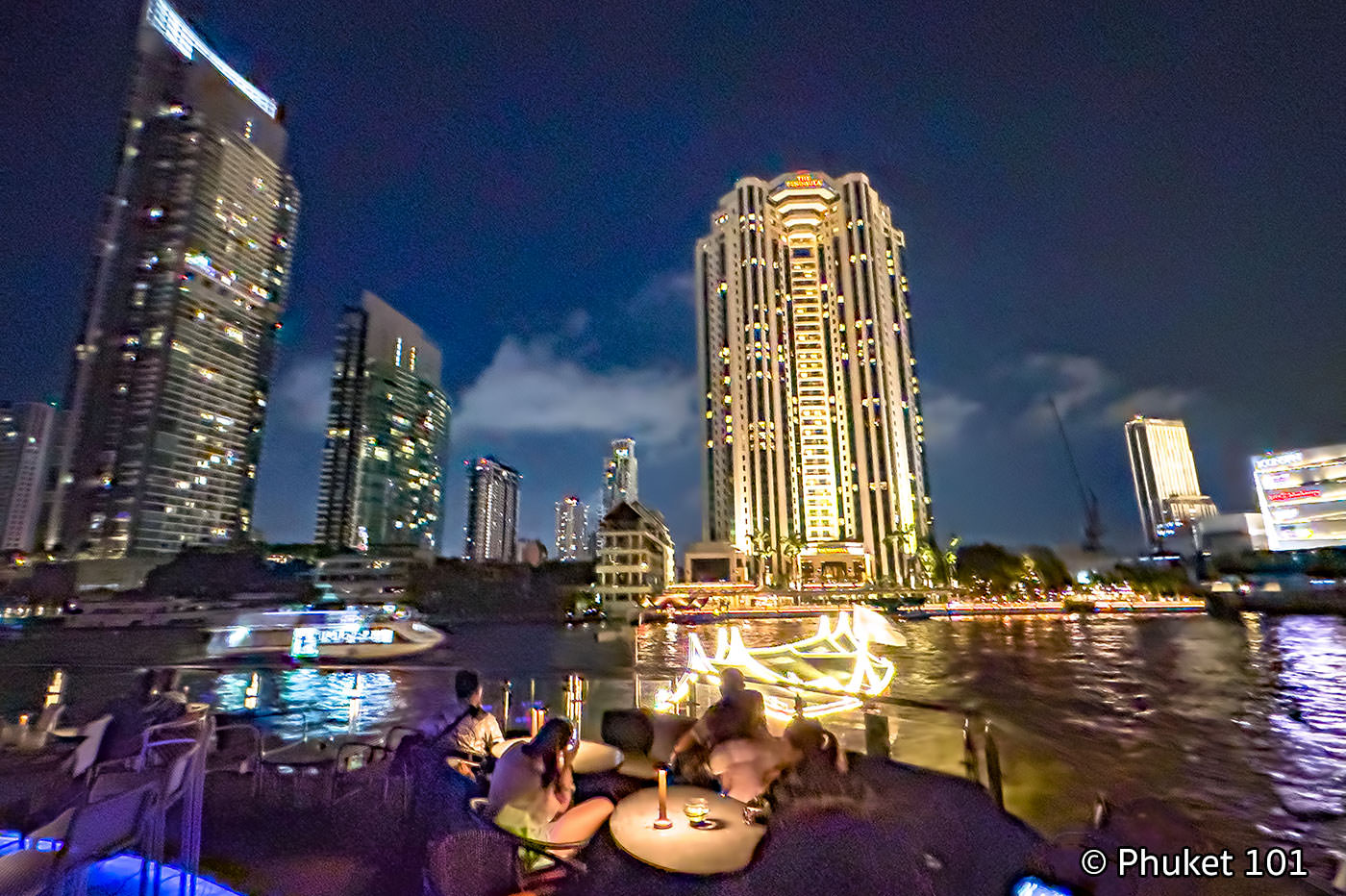 Once you have finished taking in the sights, you will be treated to a superb dinner on the lower deck with air conditioning. The attentive staff ensures that your every need is met, providing exceptional service throughout the entire cruise.
The Menu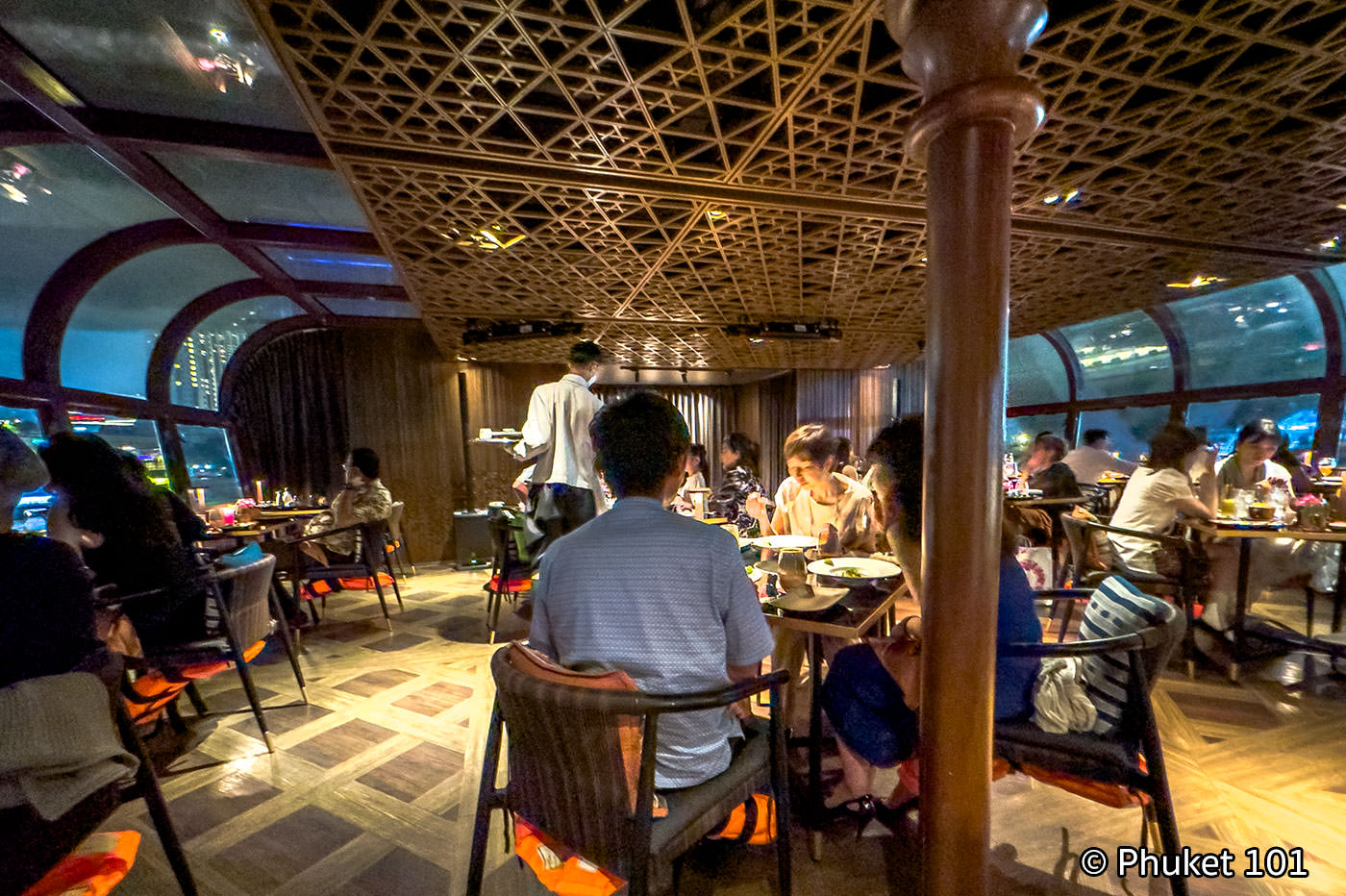 APPETIZER
Fresh Pineapple Morsel Topped with Minced Chicken and Peanuts
Crab Meat, Young Lemongrass Salad with Roasted Chili Coconut Dressing, Quail Eggs and Caviar
Grilled Beef Tenderloin, Spicy Green Chili Purée, Cherry Tomato Pickle in Apple Juice.
SOUP
Pan Seared Sea Scallops in Coconut Broth, Young Palm Heart.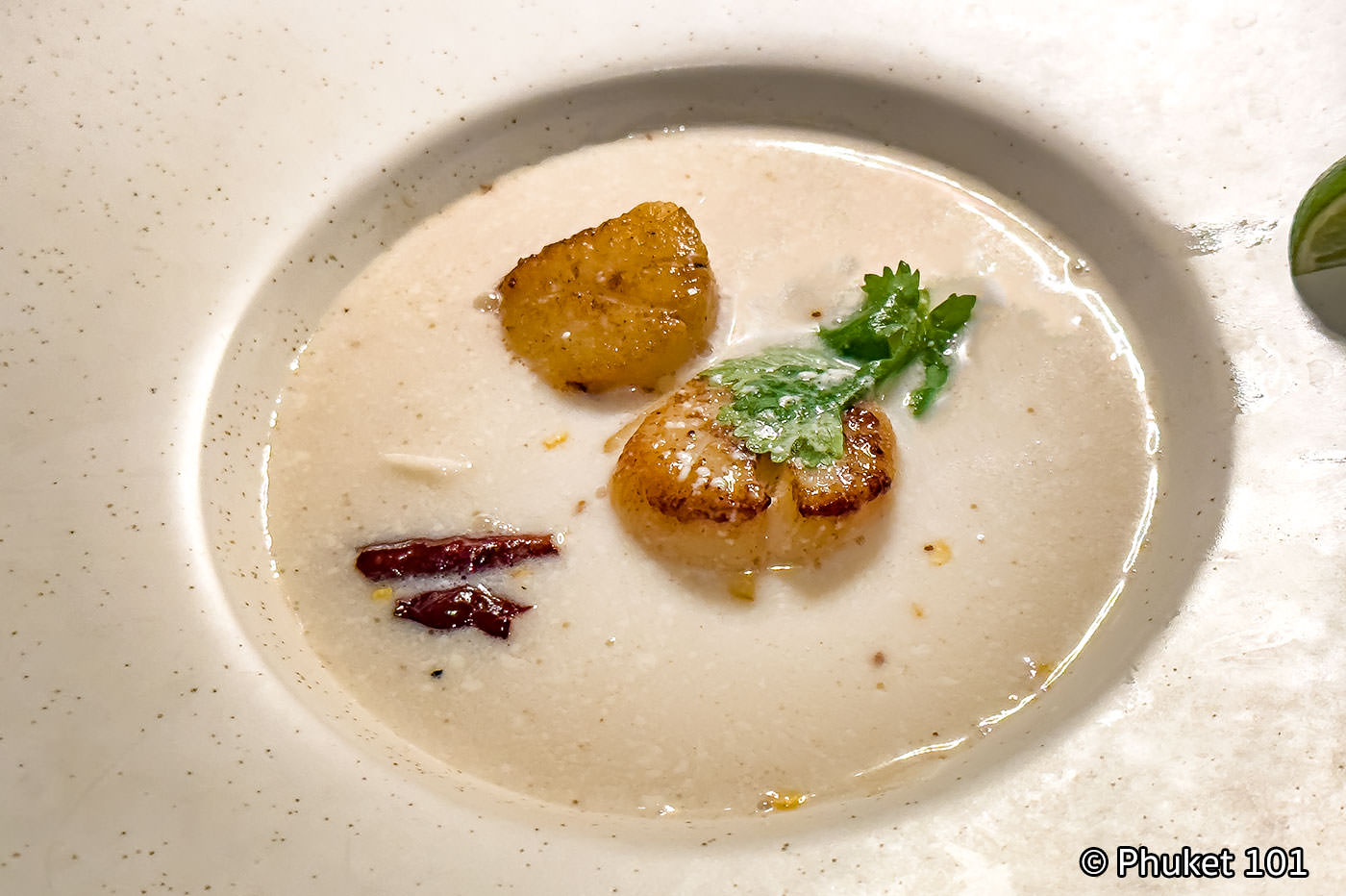 MAIN COURSE
Grilled Salmon in Khao Soi Curry Sauce, Sautéed Thai Spinach with Bacon Powder, Cabbage Pickle
Deep-fried River Prawn, Chili Paste Cashew Nut Sauce, Crunchy Shallot.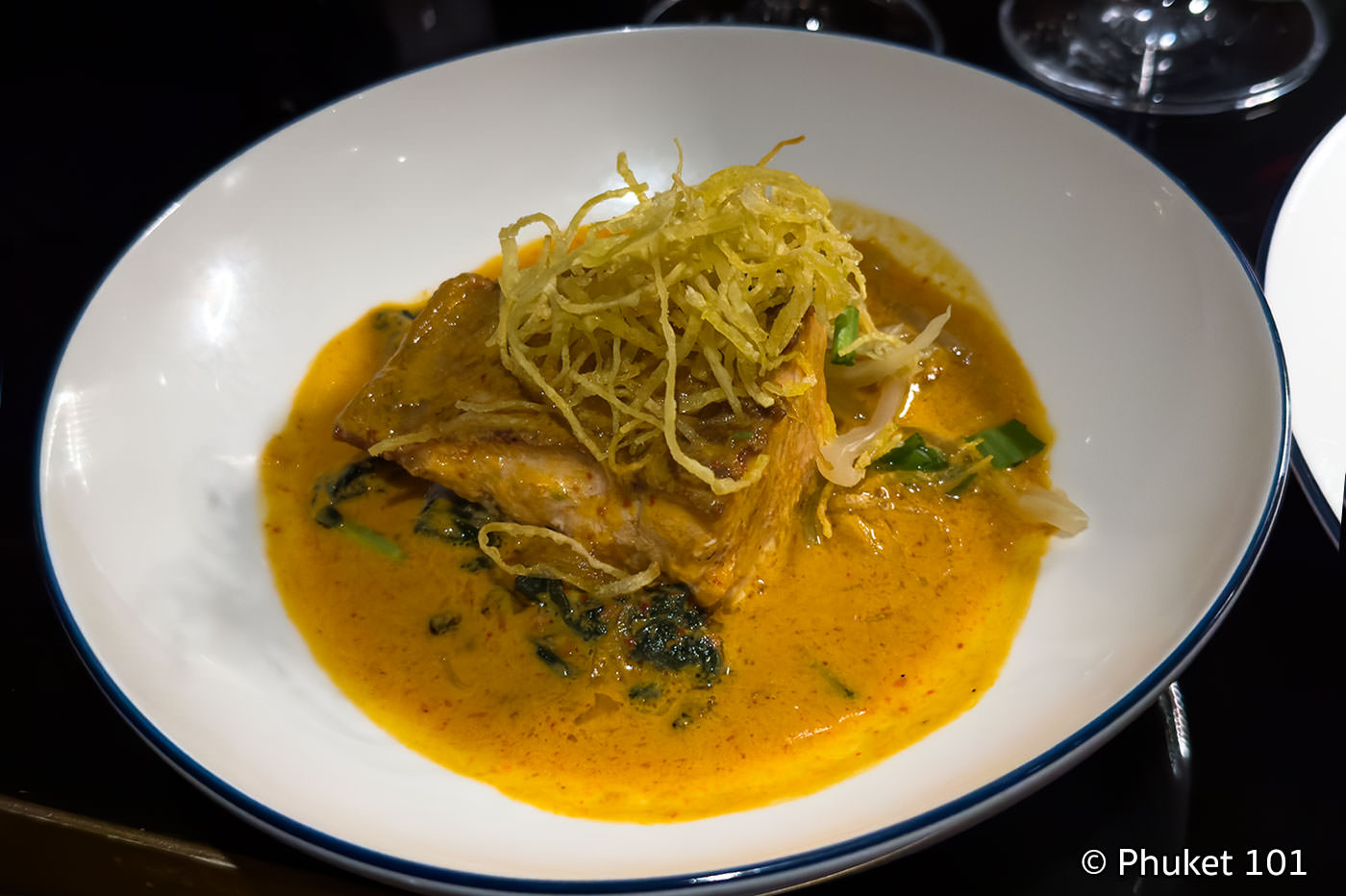 DESSERT
Steamed Coconut Milk with Purple Sweet Potato Pudding and Fruit Shaped Mung Bean.
Pandanus Jelly with Coconut Ice Cream.
Rose Apple, Salt and Chili Fruit Dip.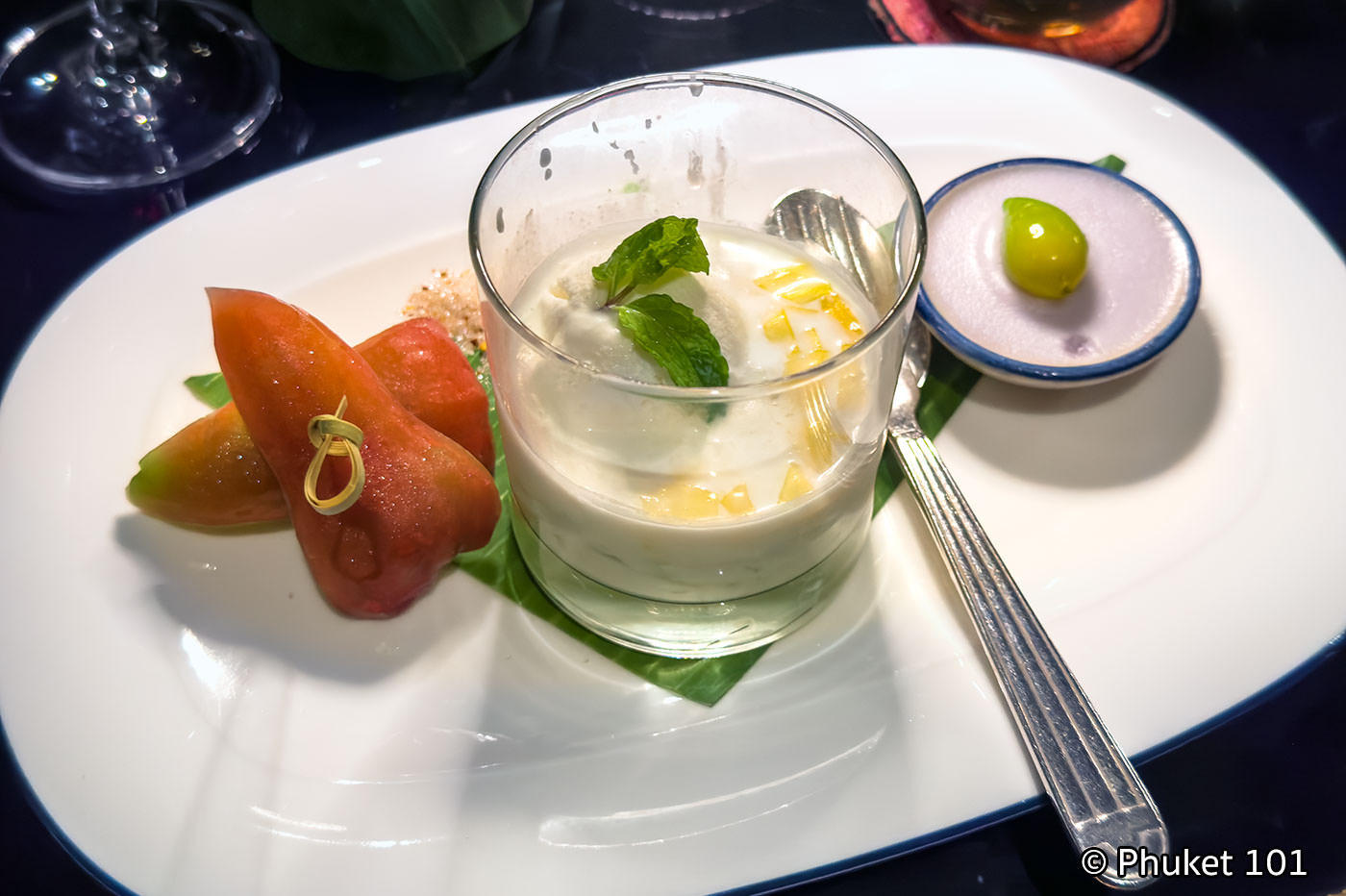 Summary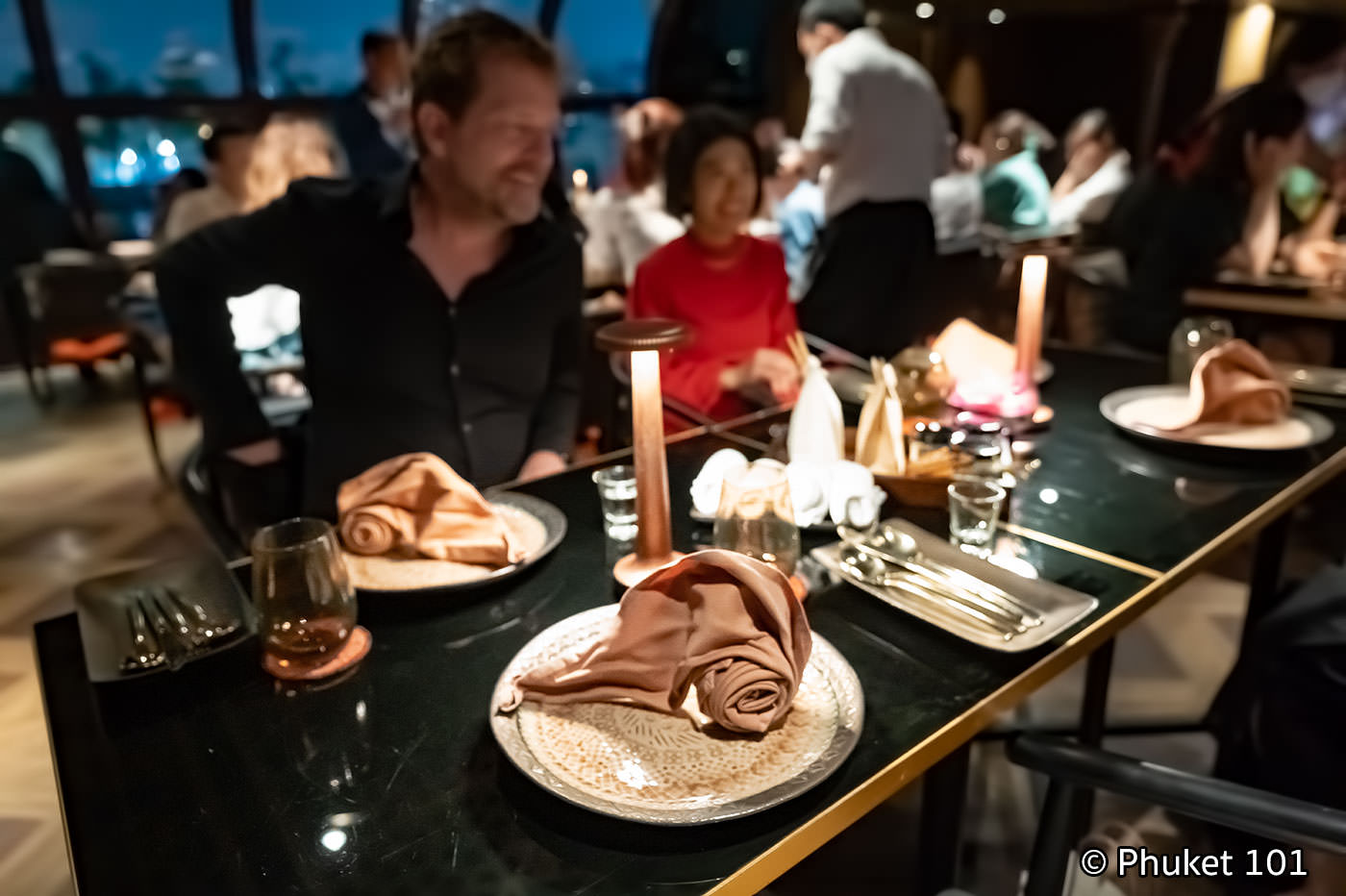 The Banyan Tree River Cruise in Bangkok offers a perfect blend of exclusivity, relaxation, and cultural immersion. The cruise lasts for approximately three hours, starting at 7 pm, and the dress code is casual, allowing you to fully enjoy the experience without feeling too formal.
More photos
Information
Cuisine: Thai
Dress up code: Casual
Dinner: 7:00 pm – 10:00 pm
Price: starts at 1,955 baht
Boarding place: IconSiam shopping mall
Saffron Dinner Cruise Route