Above Eleven Rooftop Bar
Above Eleven on Sukhumvit 11 is more than just a rooftop, it's a great place for a party with great music, great cocktails, friendly staff, and really good food. This rooftop has become so popular it is literally impossible to get a table without a reservation, even a table for two, so plan ahead. Located on the 33rd and 34th floor of the Fraser suite, Above Eleven is high but doesn't offer great views of the riverside as on Sky Bar or the long avenues of Bangkok as you can see at the nearby Octave. You are still above most of the buildings around and the great atmosphere easily makes up for the missing panorama.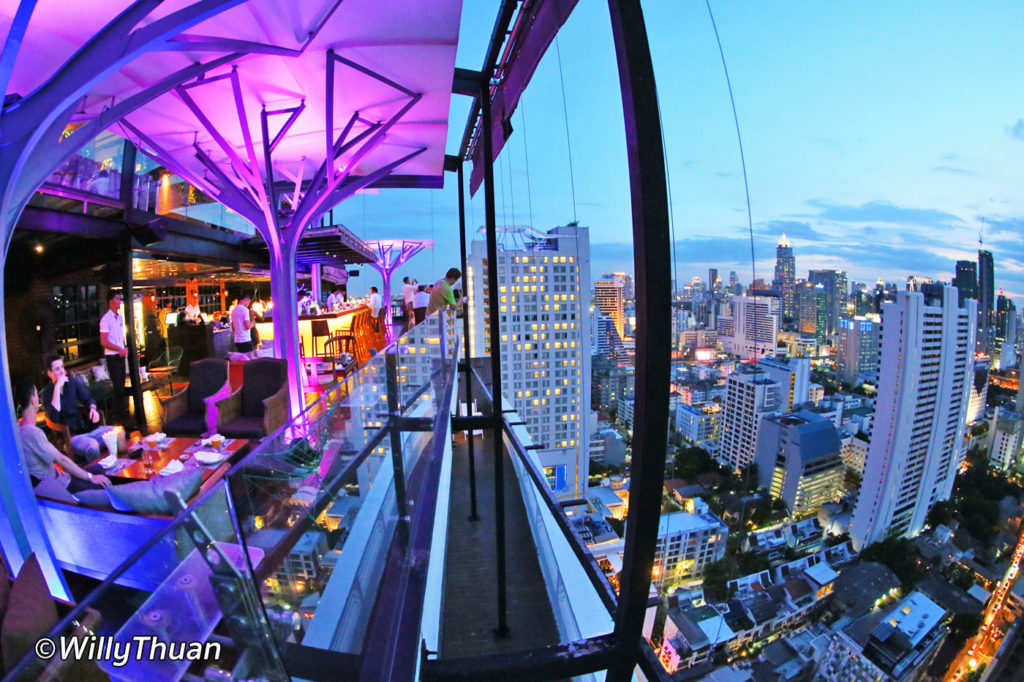 The food is particularly good with Japanese-Peruvian influences, starting at 250 baht. The talented mixologist will prepare some seriously good cocktails also with a Peruvian twist to go with but beware! Below their gentle taste hides a lot of alcohol and you might end up in full-scale party mode without knowing it. (First prices start at 180 for a draught beer)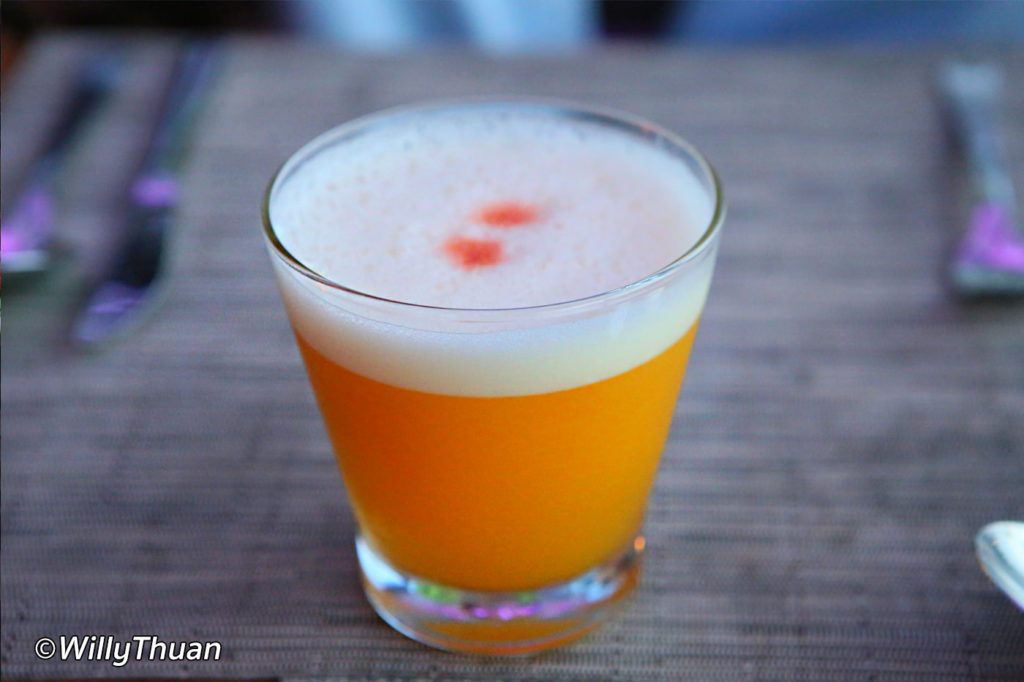 Always worth a mention, especially after a few of those treacherous cocktails mentioned above, are the panoramic gentlemen toilets: the men's urinal is in front of a floor to ceiling glass from where you can enjoy a superb Bangkok view while doing your number one. Of course, potential people living in nearby towers can only see your upper body but they know what you are doing while standing in front of that bright window, looking back at them with a satisfied smile on your face. Of course, this is not why you came but it adds a fun touch to it.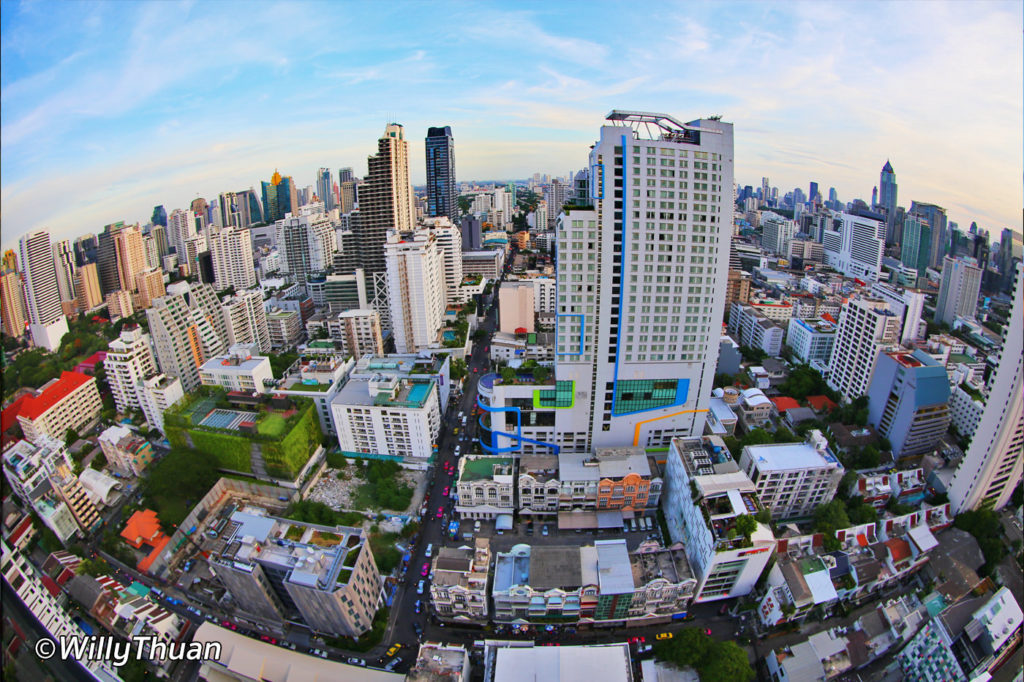 Above Eleven is definitely a great place to come with friends at the end of the day. It combines all the elements you need to enjoy until late. Just remember that dress code is strict and won't allow open shoes and sleeveless shirt so keep that in mind when you book in advance, which is almost a requirement.
---
More Photos
---
Above Eleven Info
Location: Sukhumvit
Address: 38/8 Fraser Suites Soi Sukhumvit 11, Khlong Toei Nuea, Bangkok 10110
Open: 6 pm – 2 am
Tel: 02 038 5111
BTS: Nana
Dress Code: no open shoes and no sleeveless shirts
---
Above Eleven Map
---
FAQs about Above Eleven
Q. How high is Above Eleven Rooftop Bar?
a. Above Eleven is set on 33rd to 34th floor of the Fraser Suites Sukhumvit.
Q. In which area of Bangkok is Above Eleven?
a. Above Eleven is on the popular Sukhumvit Soi 11, not far from Nana BTS Station.
Q. Is there a dress code to join Above Eleven?
a. The dress code is quite strict: casual wear is ok, but no short pants and no open shoes for men.
Q. Are reservations required?
a. Reservations are strongly recommended to avoid disappointment.