A Michelin Star Restaurant in Siam
Paste Bangkok restaurant in the Gaysorn shopping centre is another proof that the Bangkok dining scene never ceases to evolve and improve. Paste Restaurant is not new; it started in Sukhumvit and made a name over there and, since the move, received a Michelin Star. However, this place is more convenient, and it just got better. Located on the top floor of this exclusive mall in the heart of Siam, Paste Bangkok restaurant is beautiful but a little intimidating. You can sit at a 'normal' table or in one of the little alcoves near a floor to ceiling window facing CentralWorld Shopping Mall. Actually, while the alcoves are a lot more attractive, the sitting is not all that comfortable.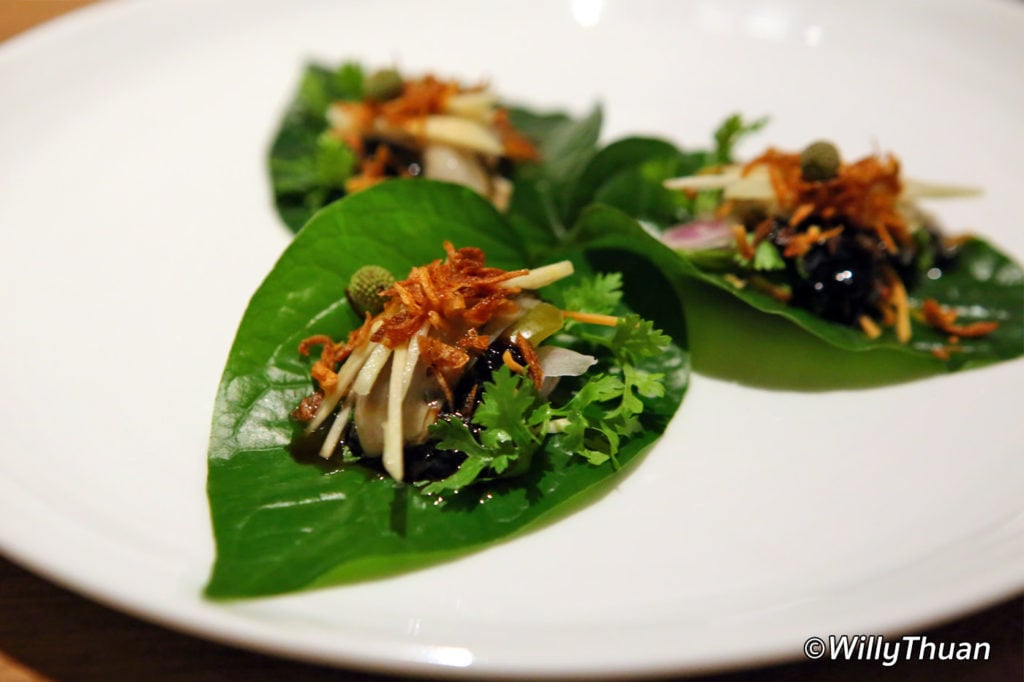 Paste Bangkok serves a beautiful modern Thai cuisine that respects the original ingredients and adds a delicate touch to each dish. It is more than a fancy meal; it really is a culinary discovery. The food arrives at the table at the right pace; it doesn't look like much, but it is important as service is part of the dining experience. We ordered 4 dishes for 2 persons, wondering if this was enough as modern cuisine often serves small portions. Actually, 4 dishes were just right, allowing just enough room for dessert.

---
What we ordered
Superbly presented northern Chiang Mai salad of freshwater river prawn with roasted banana chilli, char-grilled tomatoes & pink Mempat flower (400 baht)
Miang betel leaves of Irish creamy oysters with ginger, roasted coconut, popinac and galangal jam (450 Baht). Betel leaves are often used in Thai dishes and have a unique taste, and you really should try it… a beautiful and unique mix—river prawn salad (800 baht).
Slow-cooked Australian beef cheek with fresh northern 'Hang-Lay' curry paste, pickled garlic, ginger, lemongrass & dry spices (700 baht)
The big winner was the steamed wild sea bass fillet with white turmeric, fennel & lemongrass 'lon' sauce, absolutely fantastic (700 baht).
Dessert was Lemongrass and white turmeric Panna Cotta with Chiang Mai strawberry and som saa ice cream, fresh mango, berries and dragon fruit (400 baht), but while it was beautifully presented, it appeared a little too complicated below expectation…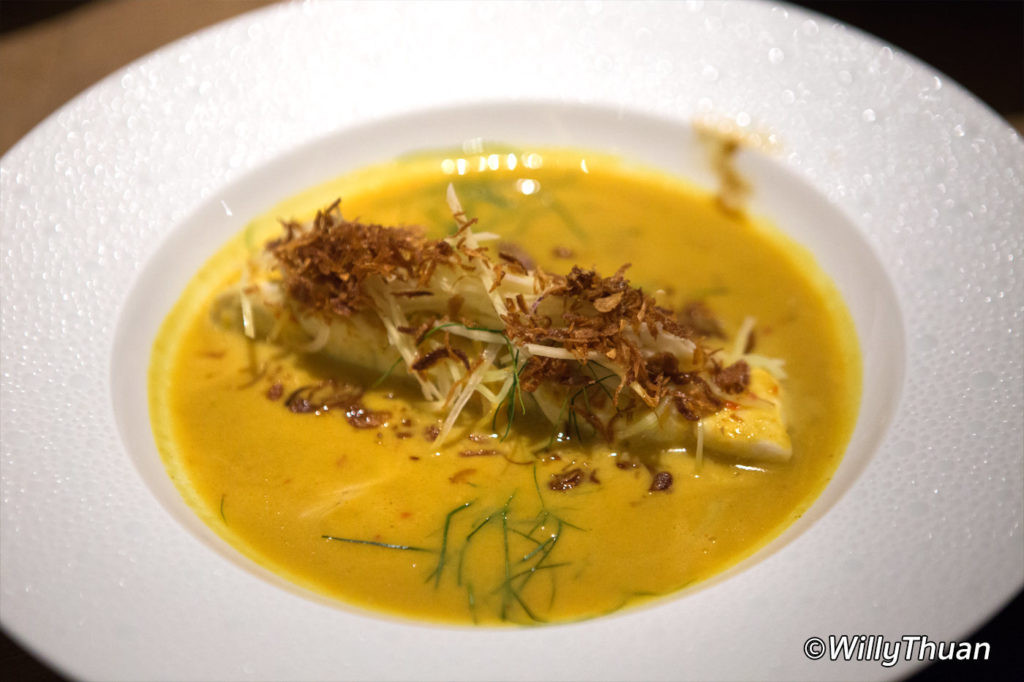 ---
Verdict
Paste Bangkok is a winner that makes it one of the best restaurants in Bangkok, and if you are in the Siam area, you definitely should save a meal and try it.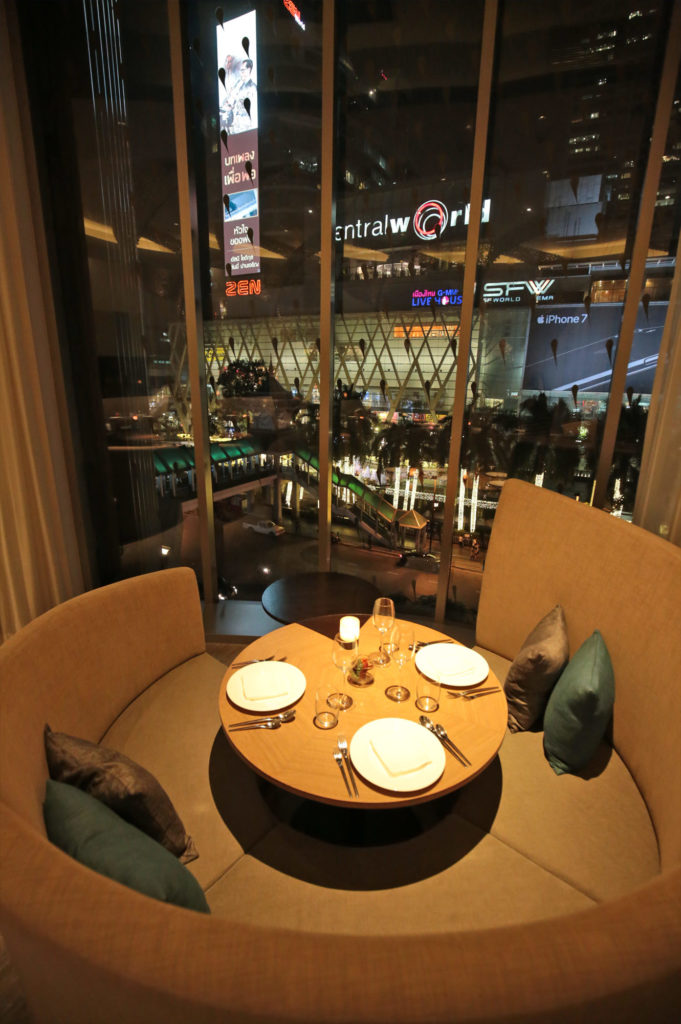 Location: Siam
Address: 999 Phloen Chit Rd, Lumphini, Pathum Wan District, Bangkok 10330
Open: 12 pm – 2 pm, 6.30 pm – 11 pm
Tel: 66 2 656 1003
Price: High
Reservations: Strongly recommended
---
Paste Bangkok Map