---
An excellent Phadthai in Silom
---
Baan Phadthai is a beautiful restaurant which received a Michelin Bib Gourmand (inspectors' favourites for good value) hidden in one of these tiny lanes of Bangrak between Silom and the riverside. There is no need to describe what Pad Thai is; it's now such a famous dish that it has become the culinary flagship of Thailand and a long-time favourite to so many travellers. So dedicating a restaurant to a single dish might appear to be a challenge, but it is very common in Asia to focus on a single dish. If you wondered, Baan Phadthai means 'The house of Pad Thai', which was the right choice.
The restaurant is charming, entirely designed with vintage decoration and tableware; it keeps your eyes entertained the whole evening: the walls are covered with old doors, old posters and signs from a past era when no one had an iPhone. The tables, stools, shelves and fans bring you back 50 years earlier, and Thai pop songs are selected to add to this atmosphere… It works, especially with James Brown's songs badly sung in Thai 😀
---
The Menu
There are several Pad Thai dishes to choose from, from the most classic Pad Thai with big prawns (Phadthai Thai Goong Yang, 250 Baht) to the Pad Thai Thai with grilled Chicken (Phad Thai Gai Yang, 190 Baht) and even a vegetarian Pad Thai at 160 Baht. The Pad Thai with blue crab (Phad Thai Phoo, 280 Baht) got my attention.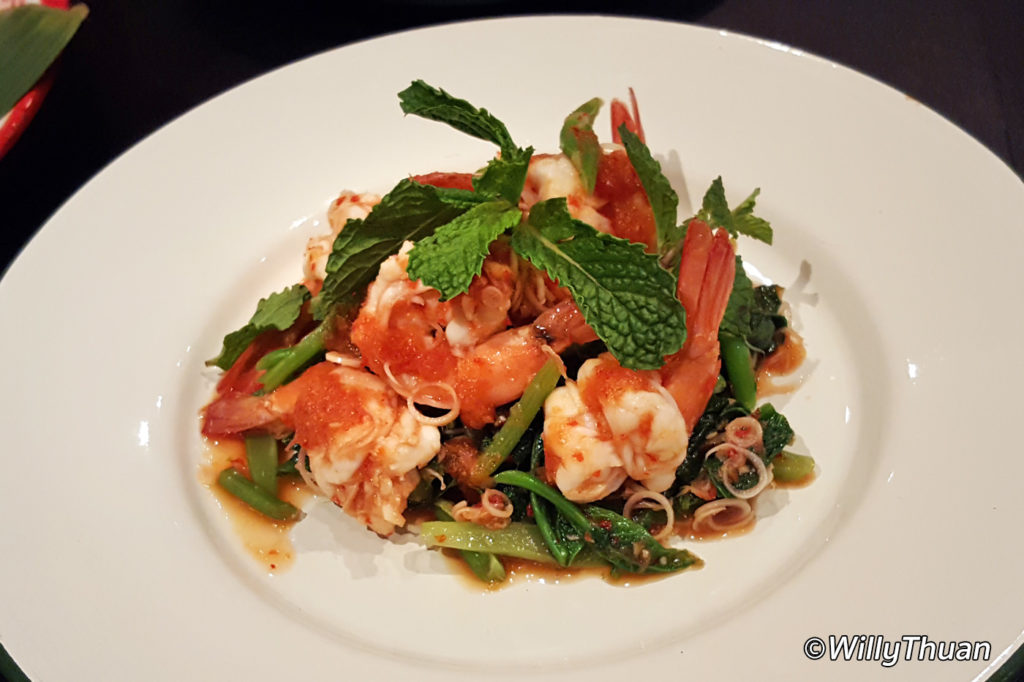 Portions are larger than average, so don't go overboard when ordering! The drink selection is also fun and original, and Baan Phadthai only served Thai beers Singha and Chang at 120 baht and fun Thai spirits: Thai Mojito (190 baht), Sangsom Soda (180 Baht) and even the well-known Thai aphrodisiac called 'Yadong' (180 baht), a must-try, at least for the fun story to take back home.
Baan Phadthai is a nice alternative dinner option between street food and fun dining in a beautifully decorated restaurant. It might not beat your street Phad Thai, but it has a unique charm.
---
Baan Phadthai Info
Location: Silom
Address: 21-23 Charoen Krung 44 Alley, North Sathorn, Bangkok, 10500
Open: 11 am – 10 pm
Phone: 02 060 5553
Price: Affordable
---
Baan Phadthai Restaurant Map