2 Michelin Stars in Bangkok
Suhring Bangkok is a superb restaurant serving modern German cuisine and probably one of Bangkok most talked about places with 2 Michelin stars. The restaurant hides in a tiny street off Sathorn road and seems to be cocooned in an overgrown green garden. You sure will need google maps to find it. The house itself is very attractive, designed on several levels with large windows and a beautiful veranda in the garden.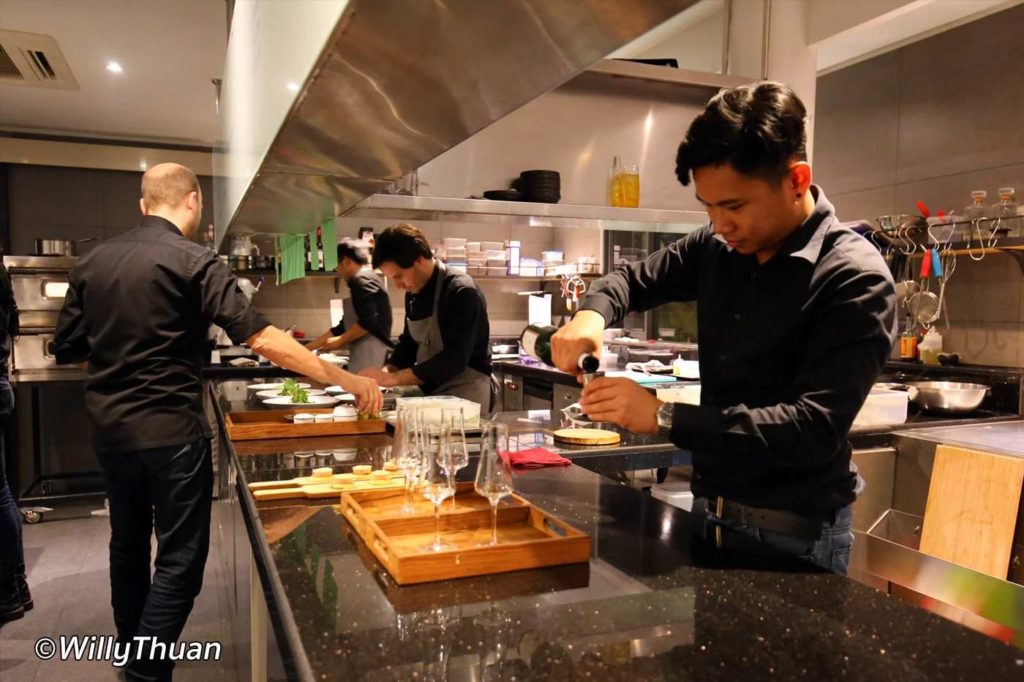 Even with so many rooms available, the place is often full and you will certainly need a reservation. Once seated, you can pick the tasting menu or a la carte. The menu is quite complicated to understand and it takes a lot of time to make sense of it: try to pick something between 'snacks', primarily', 'centred' and 'specials' ('Main' was fairly obvious). All the appetizers are very small so don't be shy and order a few. We tried those delicious oysters (140 baht apiece), the beef tartare with gherkins and beetroot, and some really good cured rainbow trout (480 baht). On the good side, several items from the a la carte page can be prepared as a vegetarian option. As main we went for barley with dry sausage (680 baht) and an excellent knuckle of pork to share (1,600 baht for 2 persons).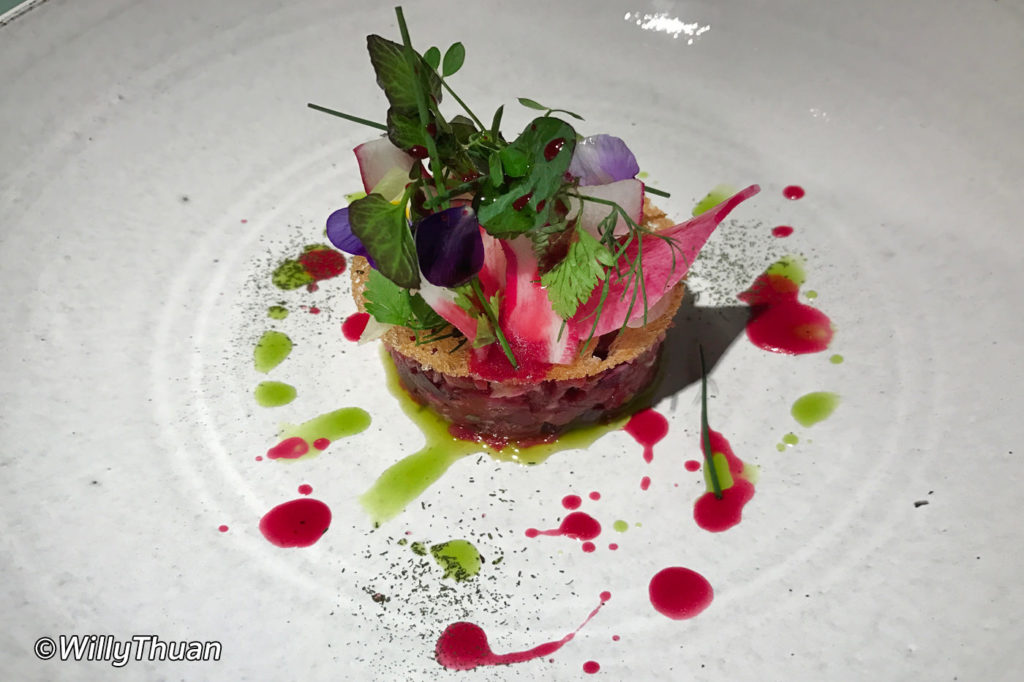 Crafted by 2 German brothers, the food at Suhring Bangkok is superbly presented and well described when served. Most of the dishes are excellent and the fun is in the way many ingredients are used in the preparation. Each ingredient has its own personality and depending on how you mix them on your fork, a new taste combination takes place in your mouth.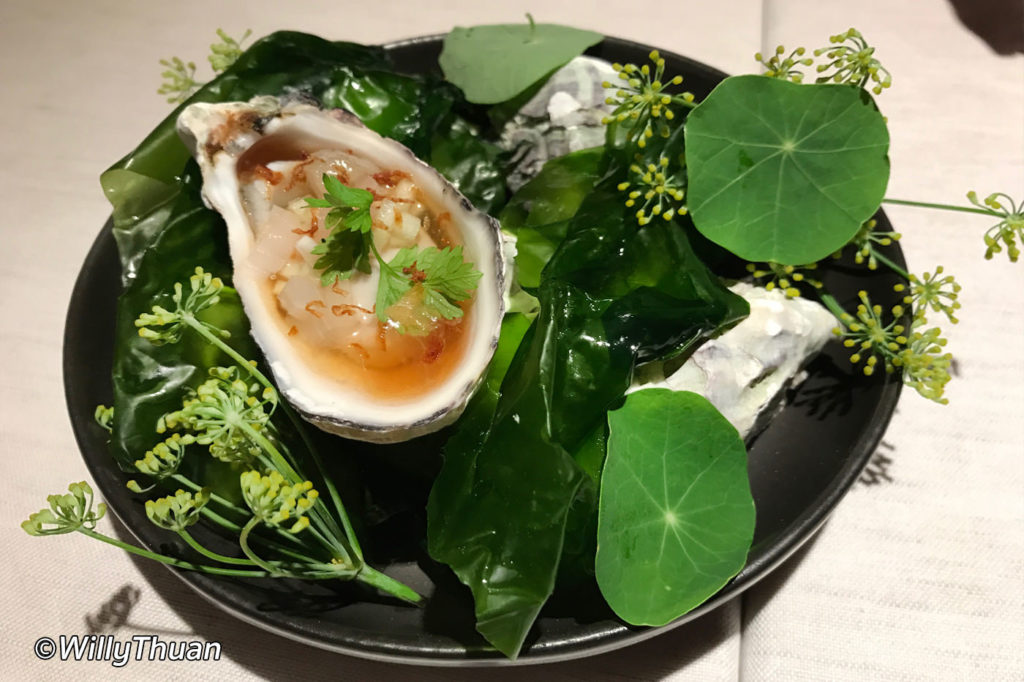 The wine list is long enough to please everyone, including a good selection of wines by the glass. The sommelier certainly knows his job but seemed to be a little too enthusiastic about his organic wines (if that is what you like, which wasn't our case)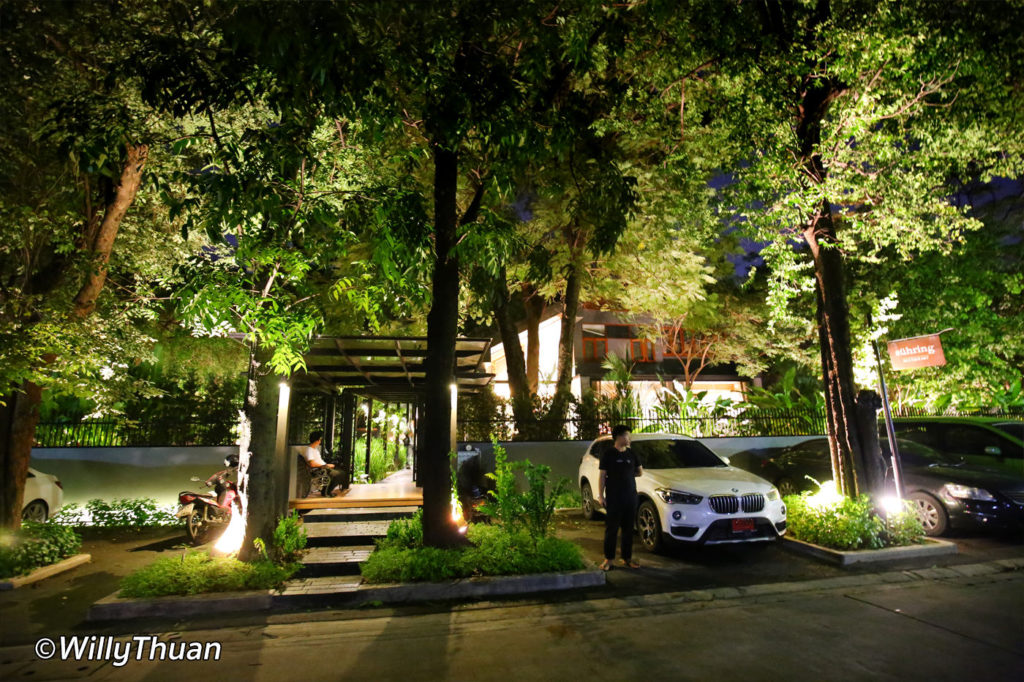 The Suhring Bangkok experience was almost perfect but suffered from the timing. The waiting time between each dish was so long that it took almost 3 hours for the whole meal. Probably the downside of success added to a Sunday evening at the end of the month. But the food was so good we will give it another try, on a Monday evening next time 🙂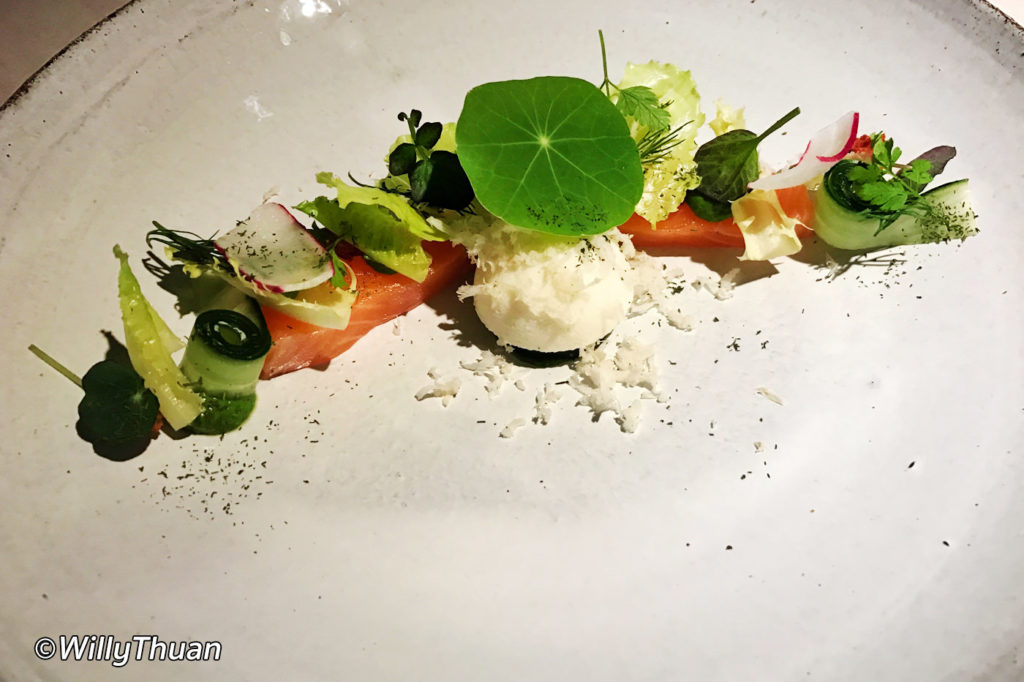 ---
Suhring Bangkok Info
Location: Sathorn
Address: 10 Soi Yen Akat 3, Chong Nonsi, Yan Nawa, Bangkok 10120
Hours: 5.30 pm – 9 pm
Phone: 02 287 1799
Reservations: Book your table in advance here
---
Suhring Bangkok Map